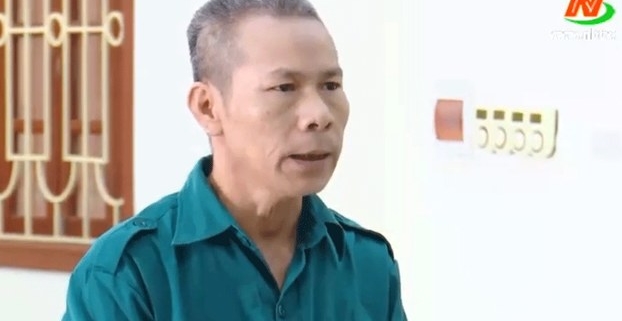 Criticizing Government Corruption on Facebook, Activist Le Van Sinh Sentenced to Five Years for "Abusing Democratic Freedoms"
On September 5, 2019, the People's Court of Ninh Binh Provinces held the first instance trial against Le Van Sinh, a 54 year-old resident of Ninh My Commune, Hoa Lu District. The Court slammed him with a five-year conviction in jail for "abusing democratic freedoms to infringe upon the interests of the State," under Article 331 of the 2015 Criminal Code. 
Sinh was arrested and officially prosecuted by the Investigation Agency of Ninh Binh Province on February 15, 2019. According to the announcement on his temporary detention, posted on a pro-government blog, Sinh was alleged of using Facebook to distribute 13 articles with content distorting the policy of the state and party, especially on the bills of Cybersecurity and Special Economic Zones, denying the party's leadership role, as well as defaming the provincial officials. The Investigation Agency also searched his house on February 20 but did not seize any documents or property. 
Before the first instance trial on September 5, 2019, the People's Procuracy released more accusations against Sinh. State-owned newspaper, citing the indictment, said that from May 2018 to early February 2019, Sinh created two Facebook accounts, Sinh Lê and Sinh Levansinh (Sinhle), to upload his 16 articles with the indicated content above. He was also accused of posting and sharing 25 articles which defamed 14 officials of Ninh Binh Province and Hoa Lu District. 
In an authoritarian regime like Vietnam, where the authorities prohibit political pluralism and limit civil and political rights, this conviction is another move by the state to repress political dissidents to protect the interests of the Party-State. In this case, Sinh has merely used social media to expose pressing social issues such as corruption and national sovereignty, and criticized the mismanagement of administrative agencies, the exposition of which is good for society, but harmful to the party and leaders' legitimacy. The interest of the Party-State trumps upon the social good. 
Our Database of Persecuted Activists indicates that, as of September 18 this year, 266 activists are being held in Vietnam because of their exercise of fundamental rights, including freedom of expression and press. Sinh is among the 11 online commentators and the 20 activists overall arrested this year.
© 2019 The 88 Project
Sources 
Bắt tạm giam đối tượng lợi dụng facebook để chống phá Lê Văn Sinh, Dau Truong Dan Chu Newspaper, March 3, 2019
Lĩnh án 5 năm tù vi đăng facebook nói xấu Đảng, Nhà nước, Dan Sinh Newspaper, September 12, 2019
Facebooker bị tuyên án 5 năm tù vì nói xấu chế độ, Radio Free Asia, September 13, 2019
Blogger Lê Văn Sinh Bị Án 5 Năm Tù, Viet Bao Newspaper, September 14, 2019
Vietnam Free Expression Newsletter No. 37/2019 – Week of September 9-15, The 88 Project, September 16, 2019
https://the88project.org/wp-content/uploads/2019/09/Le-Van-Sinh-at-trial-Source-RFA.jpeg
415
622
Huong Nguyen
https://the88project.org/wp-content/uploads/2019/01/88project.png
Huong Nguyen
2019-09-18 16:02:16
2019-09-20 03:45:38
Criticizing Government Corruption on Facebook, Activist Le Van Sinh Sentenced to Five Years for "Abusing Democratic Freedoms"