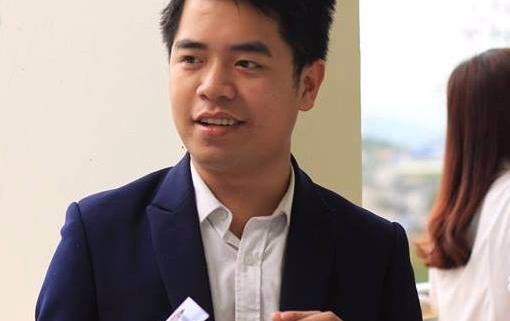 Phan Kim Khánh – Letters from Prison
Phan Kim Khanh is a currently serving six years in prison for his peaceful activism. He advocated for multi-party democracy and human rights and administered several blogs, YouTube channels, and Facebook pages. He was a university student at the time of his arrest in 2017. Behind bars, he has faced difficulties in appealing his sentence. Below are two of his recent letters from prison, translated.
***
My dearest!
Spring has returned once again. I hope you're greeting the New Year with many joys, and I wish you the best of success in all your endeavors!
For me this New Year brings a certain gladness and excitement. Even though I am separated from the family, I always feel everyone watching and closely following me – Mom and Dad, my friends, and you also. This has reinforced my determination, knowing that I'm not alone on this path I've chosen.
I feel gladness because everyday I recognize ever more clearly what I have done, are doing and shall do. I'm glad because right in here, however slowly each hour of day passes, I am learning so many new things while being surrounded by brothers who protect and share with me.
Yes, I'm glad! Yes, I'm happy. But at the same time I have many worries. I worry as I wait for a real Spring to return to our homeland, when joyful laughters of our people can be heard as the warm rays of the sun chase away cold, dark Winter!
I worry about myself, too! Truthfully, I'm as frightened by this place as anyone else. But I accept being here as those necessary steps I must take in the sojourn of my life. Some call it the price to pay; some call it a sacrifice; some call it giving. I CALL IT PRACTICE AND TRAINING.
How could you call normal activities any responsible adult should do giving? If what I do is giving, then I will testify that everybody else can do it just as well. Sacrifice? I have received so many gifts to call this a sacrifice.
But I, and I alone, would pay the price of being tortured by my own conscience – and by my own shame when facing Mom, Dad and future generations, if I had done nothing.
I have also thought about my friends. They used to cherish me, admire me, march with me when we were uni students. What about now? Now they look at me with fears. Fears that have prevented them from picking up the phone to call me. Fears that have caused them to deny our once close friendship. Fears which have made them forget that our youthful years would be so irresponsible and lame if we continued to be apathetic and indifferent.
It's not that they're afraid of me or disrespect me! But they fear that what happened to me will also happen to them. Now more than ever, all my friends are yearning for Spring's rays to arrive and dispel the gloom in their own minds.
Not least!
I hope that with each passing year the joy and gladness in my heart will continue to grow, effacing my worried thoughts.
And about you. Besides the well wishes at the beginning of this letter, I hope this Spring you will embark on a new journey to meet the less fortunate amongst us and share in their experiences. Do your best to help poor students so they can have a better education. If you don't have the resources to do it alone then enlist your friends; I believe that will truly be a Spring and New Year for them, and for all of us!
Write me, and tell me all about your celebration!
Phan Kim Khánh
Nam Hà  (Jan. 1, 2019)
oOo
Hà Nam, 28 Sep. 2019
Dear Mom and Dad,
I thank God for having given so many blessings – as well as challenges, to me and to our family.
Please forward my greetings to our extended family. I wish the best of health and success to everyone – grandmas, aunties, uncles, my cousins… In here I always long to receive good news from the family and everybody.
I'd also like to send the warmest New Year wishes to Minh Hương, her parents and their two youngest kids. I hope the kids are having a great New Year; tell them uncle Khánh miss them very much.
Mom and Dad! I am in good health in here. I eat well and exercise regularly. I read as well as learn English when I have time. It keeps me relaxed and optimistic.
In my previous letter I asked you to get me some more books. Perhaps that letter has not arrived yet. So after this letter I will send you a list of books that I hope you could ask brother Đạt or someone from Hanoi to get for me.
I will stop here. Please say hello to Teacher Thành and Father Phong for me.
Your son!
Phan Kim Khánh
Hà Nam (2019)
Translation © 2019 The 88 Project
https://the88project.org/wp-content/uploads/2017/05/phan-kim-khanh-photo-1-e1495169642988.jpg
420
510
kayleedolen
https://the88project.org/wp-content/uploads/2019/01/88project.png
kayleedolen
2019-10-25 04:33:54
2019-10-25 04:33:54
Phan Kim Khánh – Letters from Prison