Vietnam Free Expression Newsletter No. 45/2022 – Weeks of November 21-December 4
Greetings from The 88 Project. We bring you news, analysis, and actions regarding human rights and civil society in Vietnam during the weeks of November 21-27 and November 28-December 4. A political prisoner was shackled. After a death in the fall, one more political prisoner has died while serving their sentence; another is ill and waiting to be treated. A couple was sentenced to prison for "abusing democratic freedoms." An NGO leader had her two-year sentence reduced by three months. A former prisoner recounts how female prisoners are subjected to hard labor and alleged abuse. Police harass the wife of a music teacher arrested for carrying out "anti-state propaganda." Three more people are charged in connection with the arrest of a popular YouTuber. Three political prisoners have been named recipients of the Vietnam Human Rights Award. The government steps up its communication campaign on human rights while clamping down on online news. State-run media has not reported on the ongoing and widespread protests in China.
HUMAN RIGHTS & CIVIL SOCIETY
Political Prisoners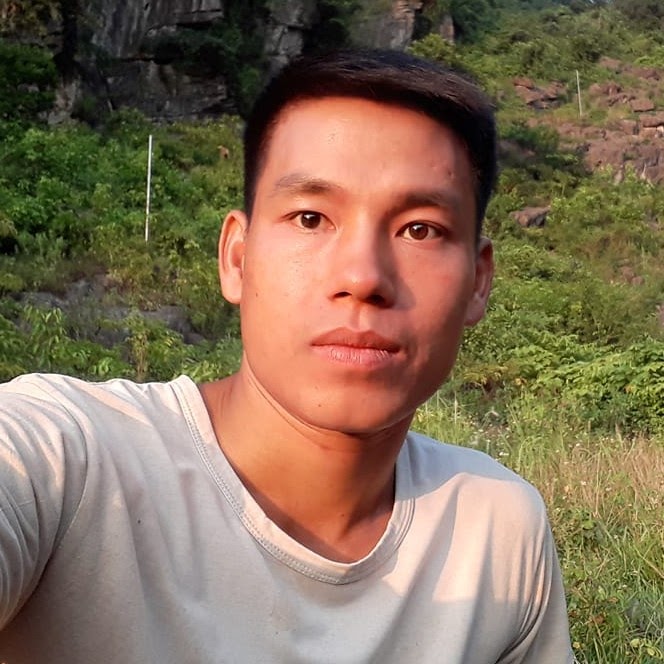 Trinh Ba Tu
Trinh Ba Tu's father, Trinh Ba Khiem, was able to visit his son at Prison No. 6 in Nghe An Province on November 21, for the first time since September 20. Tu told him he had been on a hunger strike from September 6 to 28, and that at one point he had been shackled and beaten. Tu also said that he had been put in a cell with inmates who have tuberculosis.
On November 23, Tu's sister, Trinh Thu Thao, had a meeting with Le Quoc Bao, a provincial official in Nghe An, to find out what happened. She was told that Tu had filed a request on behalf of cellmate Do Cong Duong, who was gravely ill, asking that Duong be released so he could receive medical care. On September 6 Tu was disciplined and put in shackles for 10 days. At this meeting, prison guards denied that they had beaten Tu. As we reported earlier, Do Cong Duong died in Prison No. 6; the cause of his death is still unknown.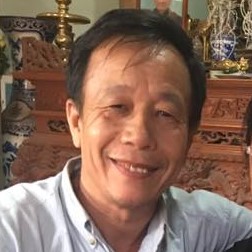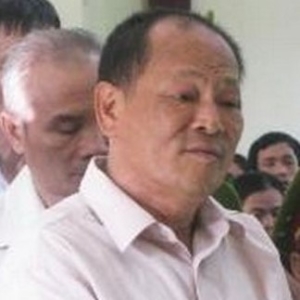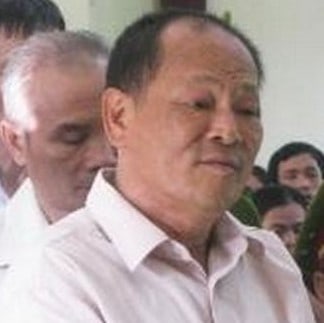 Do Cong Duong and Phan Van Thu
The family of Phan Van Thu, who died in Gia Trung Prison last month, claimed that Thu had been suffering from heart disease but did not receive adequate care despite repeated requests from his family. Thu was the leader of the Buddhist sect An Dan Dai Dao; two other members of the sect also died in prison; Doan Dinh Nam in 2019 and Phan Van Y earlier this year.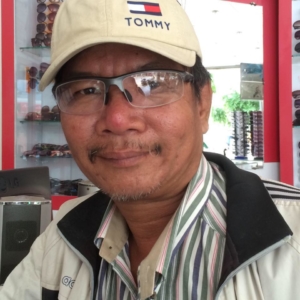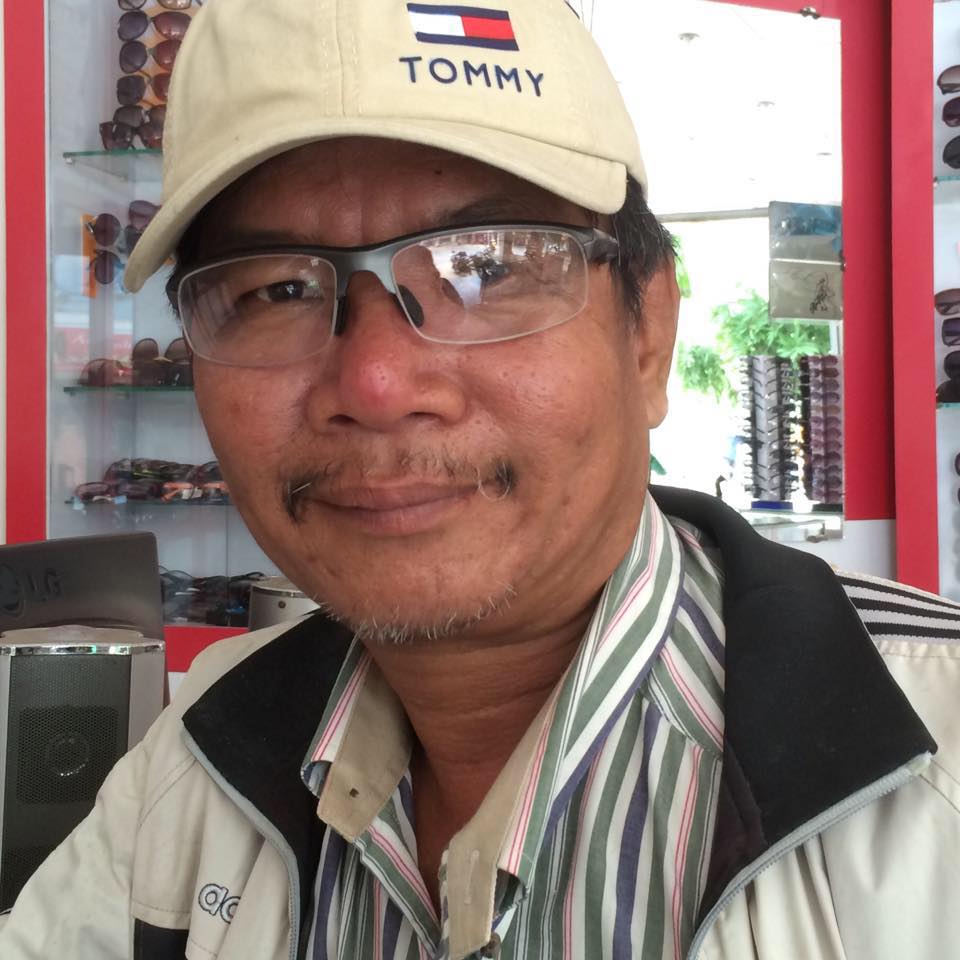 Huynh Truong Ca
Political prisoner Huynh Truong Ca, who is being held at Xuan Loc Prison, is reportedly very ill and waiting for surgery. He has been transferred to the prison clinic for at least a week, according to his wife. However, it is not known if or when he'll receive other medical care. Ca is reportedly very weak and can not walk on his own.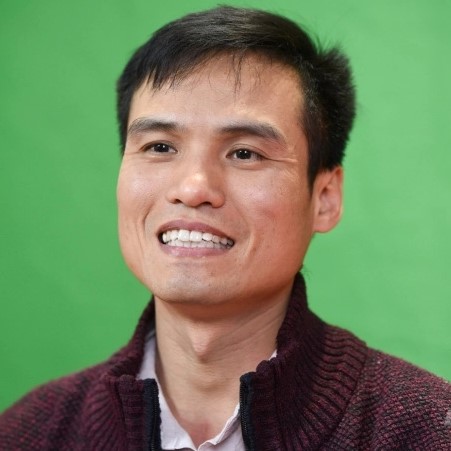 Dang Dinh Bach
Tran Phuong Bach, the wife of Dang Dinh Bach, told The 88 Project that he called home on November 29 and told her he was on a hunger strike from November 24 to 28 to protest his wrongful sentence. Bach said he's lost 22 pounds since his arrest and currently weighs around 110 pounds. He reminded Thao to ask the prison for permission to send him a certain type of traditional medicine for his chronic asthma because he feels his condition is getting worse.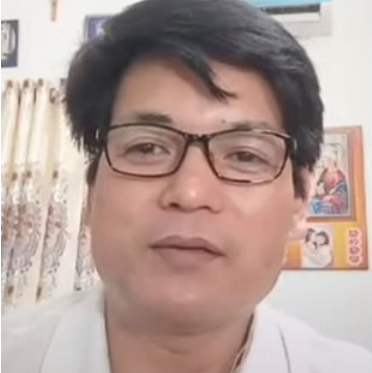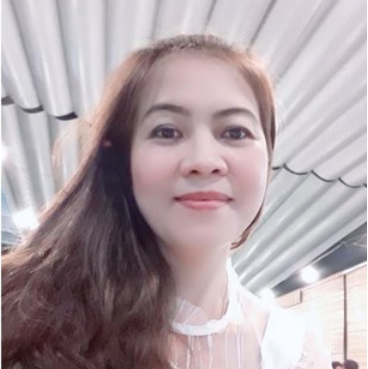 Nguyen Thai Hung and Vu Thi Kim Hoang
A court in Dong Nai Province on November 22 sentenced Youtuber Nguyen Thai Hung to four years in prison for "abusing democratic freedoms. In the same trial, Hung's wife, Vu Thi Kim Hoang, was given a two-and-a-half sentence for the same charge.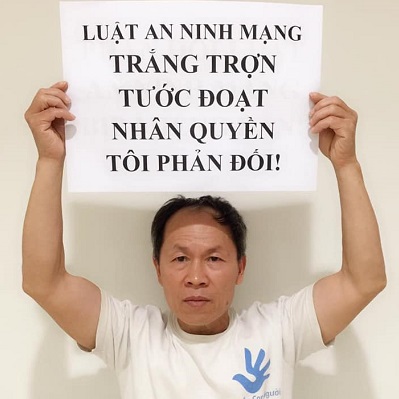 Nguyen Lan Thang and Truong Van Dung
Le Bich Vuong, the wife of Nguyen Lan Thang, told The 88 Project that Thang is still being held incommunicado without access to a lawyer, even though she's been allowed to regularly send him food. Truong Van Dung is also being held incommunicado without access to a lawyer, according to his wife. The family still does not know his charge. They said Dung has high blood pressure, yet all their requests to send him medicine have been denied.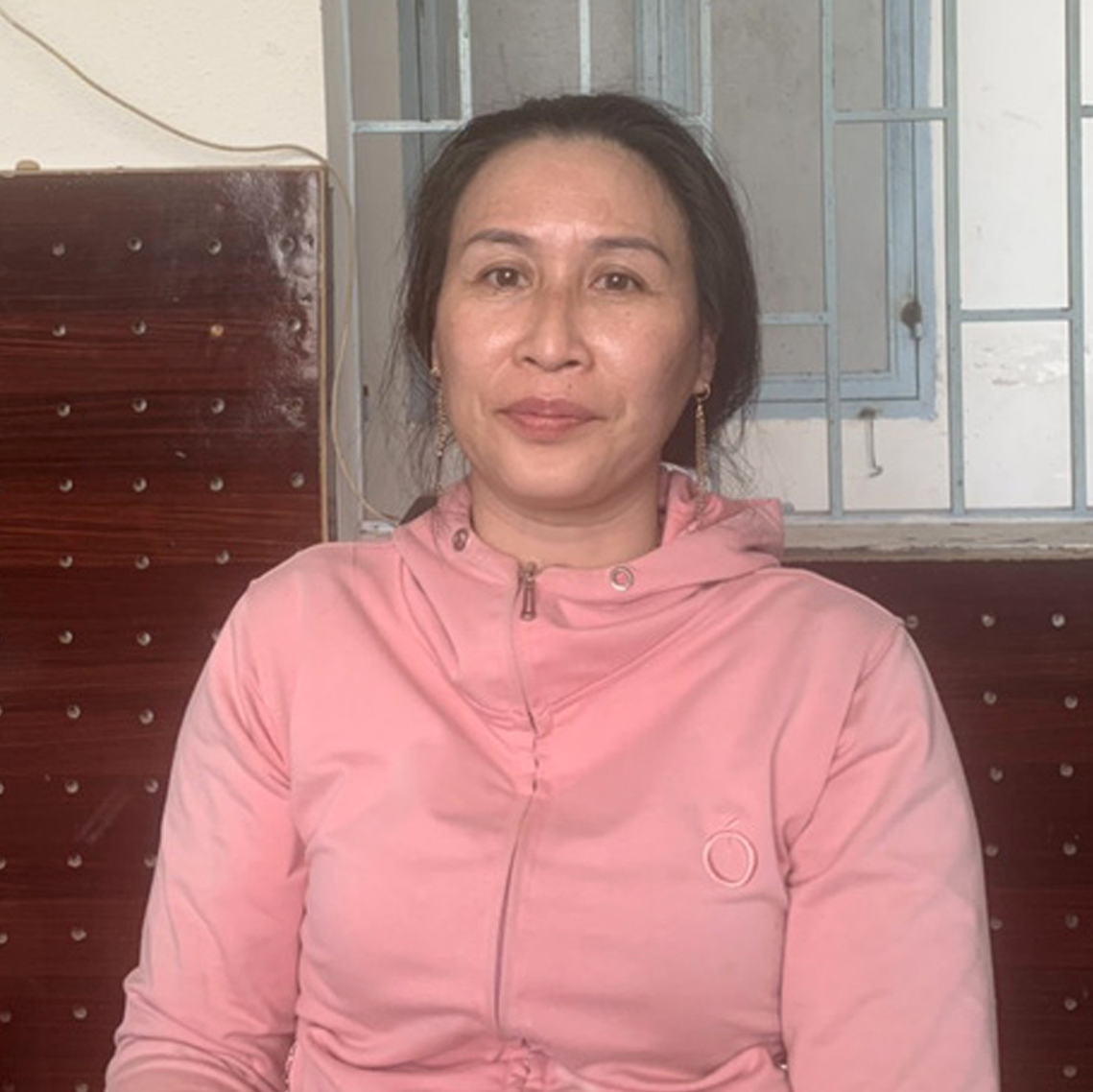 Le Thi Binh
Le Thi Binh was released on November 20 after finishing her two-year sentence for "abusing democratic freedoms." Speaking with RFA after her release, Binh said female inmates at An Phuoc Prison in Binh Duong were forced to perform hard labor for 10 hours a day and were often subjected to physical abuse. She said further that female prisoners were also fed "rotten fish." Binh said there are about 20 female political prisoners at An Phuoc Prison, including Dinh Thi Thu Thuy and Pham Doan Trang.
At Risk
Le Thi Ha, wife of Dang Dang Phuoc, posted on her Facebook page that she was summoned by Dak Lak provincial police to appear on November 18 for questioning related to the criminal investigation of her husband. She said that an official named Nguyen Huu Tao told Ha to stop sharing stories about the families of  other political prisoners. Ha said during the three-hour long meeting that she felt very intimidated and pressured. Phuoc, a music teacher, was arrested in September and accused of spreading"anti-state propaganda." He's currently in pre-trial detention without access to a lawyer.
Three associates of popular YouTuber Nguyen Phuong Hang, currently jailed while awaiting trial, have been arrested but granted bail: Nguyen Thi Mai Nhi, Le Thi Thu Ha, and Huynh Cong Tan. They are accused of "abusing democratic freedoms" for helping Phuong Hang with her broadcasts.
International Advocacy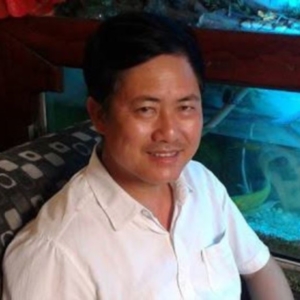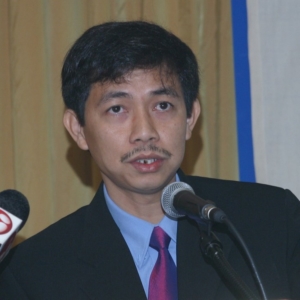 Luu Van Vinh and Tran Huynh Duy Thuc
Three imprisoned bloggers have been given the 2022 Human Rights Award by the Vietnam Human Rights Network: Nguyen Tuong Thuy, 72, Tran Duc Thach, 70, and Luu Van Vinh, 55. All three are serving multi-year sentences for "anti-state propaganda" and/or "opposing the government."
Jessica Stern, U.S. special envoy to advance the human rights of LGBTQI+ persons, was in Vietnam from November 28 to December 2 to meet with government officials and representatives from civil society to discuss human rights.
The Vietnamese government continues to not respond to applications for early release of entrepreneur Tran Huynh Duy Thuc, who has served nearly 14 years of his 16-year sentence on charges of spreading "anti-state propaganda."
NEWS & ANALYSIS
Vietnamese cybersecurity law reveals Hanoi's "obsession with control". Govi Snell, Globe; November 23, 2022: The unusually long interim period between the 2018 cybersecurity law and the release of a guiding decree showcases the push and pull between conservative and reformist factions within the government. While reformists worry over the impact requiring data localisation could have on economic growth, conservatives feel that control of the online ecosystem is paramount for maintaining national security. "[It is] national security in the sense that it is more about ideological control of the internet," said [research fellow Nguyen Khac Giang]. "I think [the decree] reflects a wider trend of a more conservative turn in Vietnamese politics in the last four years."
Despite censors' efforts, news of Chinese protests reach Vietnamese via social media. RFA Vietnamese, November 29, 2022: Facebook in Vietnam over the weekend was swarming with news, photos and videos of the protests. Citizens also read about the demonstrations on some foreign news sites, including Radio Free Asia, Voice of America and the BBC. Ordinary Vietnamese aware of the protests speculated that authorities were trying to keep a tight lid on similar expressions of dissent from catching on in Vietnam, where authorities have come under fire for its handling of a recent banking scandal.
Communication work on human rights to be stepped up. Vietnam Plus; November 30, 2022: Accordingly, conferences should be held to popularise the project, approved in the Prime Minister's Decision 1079/QD-TTg, and direction and instructions given to press agencies to enhance the effectiveness of communication work on human rights as well as to counter allegations distorting the situation of human rights in Vietnam. Ministries, agencies and People's Committees of cities and provinces are asked to assign units and personnel to carry out communication and refutation work.
IN CASE YOU MISSED IT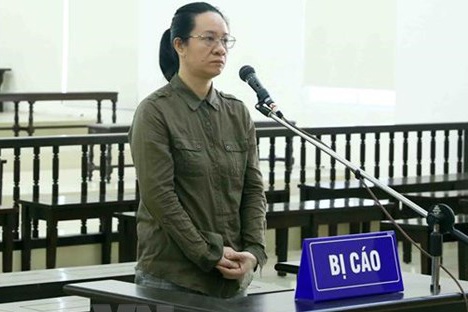 Nguy Thi Khanh at her appellate trial in Hanoi on November 21, 2022, Source: VNA via Zing News
NGO leader and award-winning environmental activist Nguy Thi Khanh had her sentence reduced from 24 months to 21 months at an appeal trial on November 21 in Hanoi. Khanh was convicted in June of "tax evasion" for not reporting her $200,000 Goldman Environmental Prize on her taxes. According to a state-run news source, the reduction was due to Khanh's "sincere confession" and her "past contributions to society." The media said further that the court's clemency was a refutation of claims of "suppression of civil society" in Vietnam.
© 2022 The 88 Project
https://the88project.org/wp-content/uploads/2022/10/Trinh-Ba-Tu.jpg
664
664
kayleedolen
https://the88project.org/wp-content/uploads/2019/01/88project.png
kayleedolen
2022-12-06 14:24:57
2022-12-06 14:24:57
Vietnam Free Expression Newsletter No. 45/2022 – Weeks of November 21-December 4