Nguy Thi Khanh
Current Status: Sentenced to prison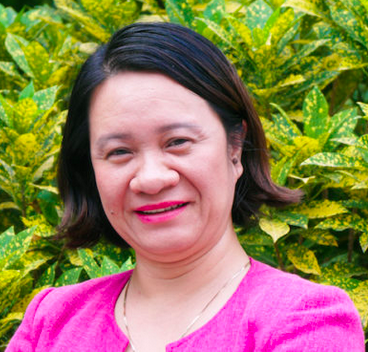 Other Names: Nguỵ Thị Khanh
Date of Birth: June 15, 1976
Gender: F
Ethnicity: Kinh
Occupation: NGO worker
Last Known Prison: Hanoi Police Detention Center No. 1, Hanoi
Areas of Activism:
Known Affiliations:
Vietnam's unjust energy transition. Global Witness; November 8, 2922: At COP27, while Vietnam's climate leaders are locked up, there may still be discussions around a "Just Energy Transition Partnership' (JET-P) supported by G7 countries, including the United Kingdom, the EU, United States, and Canada, with Vietnam possibly receiving billions of dollars in the process. …[Nguy Thi Khanh]'s invaluable experience will no doubt be missed at this year's COP. Her collaborative efforts between civil society, industry and the government has helped put Vietnam in the very position it is in to be considered a partner for significant clean energy deals.
September 2022:
Fifty-two Goldman Prize winners penned a powerful and thoroughly convincing letter urging the UN to call for Khanh's release and "to vote against [Vietnam's] membership into your Council when it comes before the General Assembly" and "use this as an opportunity to demonstrate not only to Vietnam, but to all countries, that the criteria for obtaining an esteemed membership on the Human Rights Council are taken seriously…."
June 2022:
Nguy Thi Khanh, one of Vietnam's most prominent environmental experts, was sentenced to two years in prison on "tax evasion" charges. An outspoken critic of the use of coal, Khanh joined three other anti-coal environmental activists who were convicted earlier this year and handed multi-year sentences on what many consider to be trumped up charges of tax evasion. Khanh is the first Vietnamese to receive the prestigious Goldman Environmental Prize in 2018, which came with a $200,000 prize. The tax evasion charge stems from the fact that Khanh failed to pay about $18,000 in taxes (10% of the prize). Her husband Manh Nguyen wrote on his Facebook page that the court acknowledged that Khanh said she did not know that the prize money was taxable and that she would gladly pay it. It is not clear if Khanh was represented by a lawyer.
Details - Background, History of Activism, Contact Information.
Arrested January 11, 2022. Sentenced to 2 years in prison under Art. 200 (2015 Code). Expected Release is January 11, 2024.
January 11, 2022
Hanoi city public security, Hanoi
Cau Dien Ward, Nam Tu Liem District, Hanoi (
map
)
June 17, 2022
Nguyen Danh Hue
2 years in prison
January 11, 2024
freedom from arbitrary arrest or detention
liberty and security of the person
freedom of expression
FIDH
The 88 Project
People in Need
US government
Professional associations
Profile last updated: 2022-12-19 20:26:17