Mai Phan Loi
Current Status: Sentenced to prison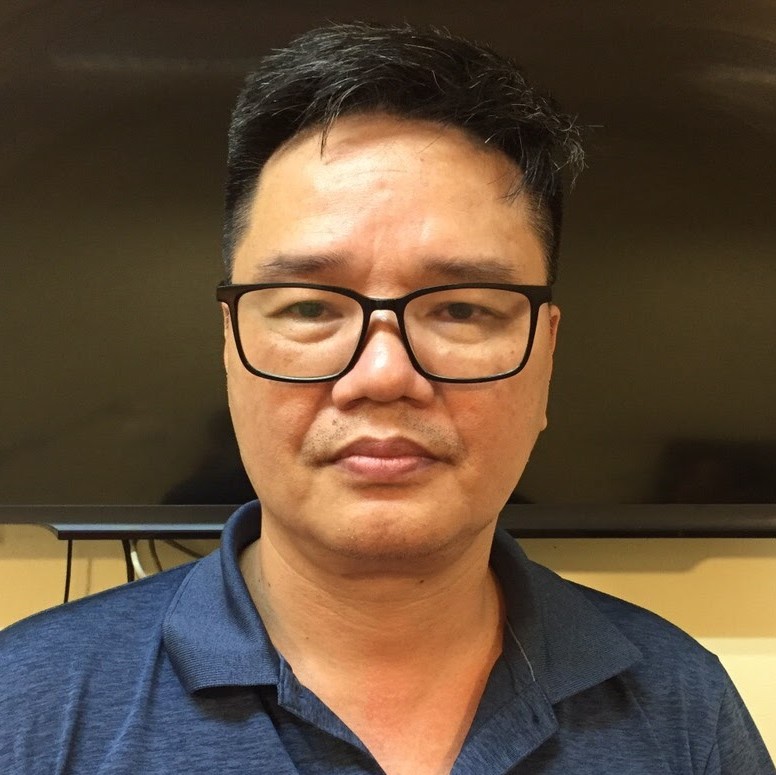 Other Names: Mai Phan Lợi
Date of Birth: 1971
Gender: M
Ethnicity: Kinh
Occupation: Journalist
August 2022:
At his appeal trial, Mai Phan Loi had his sentence reduced from 48 months to 45 months. The former chairman of the Committee for Scientific Affairs of the Center for Media in Educating Community (MEC) was convicted of tax evasion. He's said to have returned about $50,000 of the $80,000 in taxes owed.
According to the wife of political prisoner Dang Dinh Bach, the appeal trials of Mai Phan Loi and Bach Hung Duong were originally scheduled for May 2022 but postponed.
January 2022:
Mai Phan Loi, founder and director of the nonprofit Center for Media in Educating Community (MEC), was sentenced to four years in prison on "tax fraud" charges on January 11. He was also ordered to pay a fine of nearly 2 billion dong ($90K USD).
Additionally, Loi faced a "ban of undertaking managerial positions, and will be prevented from practice or work in the field of taxation within a period of five years after his release."
Noticeably, the State media reported that Loi's family had paid a compensation of VND 800 million (~US$ 35.600) prior to the trial. So they are responsible to repay the balance of VND 1,2 billion (~US$ 52.400) thereafter. Moreover, it was announced that Loi's alleged crime partner, Bach Hung Duong, from 2014 to 2021, had supported Loi in evading more than VND 878 million (~US$ 39.000) from financial contributions worth nearly VND 20 billion (~US$ 840.000) that the MEC had received from domestic and foreign donors.
Details - Background, History of Activism.
Mai Phan Loi is from Thai Binh Province. He lives and works in Ha Noi. He is the founder and director of the nonprofit Center for Media in Educating Community (MEC) in Hanoi [5]. MEC has a communication channel called GTV which airs, among other things, several popular talk shows aimed at educating the community on various communication skills and techniques.
Loi was also editor-in-chief of Phap Luat, the most prominent state-run magazine focusing on the law. In 2016, he even got to meet former President Barack Obama in Hanoi. Shortly thereafter, however, his journalist credentials were revoked by the Ministry of Information and he had to resign from his position. The US State Department's Human Rights Report for that year alleged that Loi's forced removal was in part a retaliation for his meeting with the US president.
Loi is also the founder and the administrator of the famous Facebook group - Young Journalist Forum.
Profile picture: Mai Phan Loi at the time of his arrest. Source: Public Security of Ha Noi
Loi was not known for his political activism. However, he is well-known as a leading journalist with many years of experience and his liberal outlook and position.
On November 8, 2021, the Vietnam Union of Science and Technology Associations (VUSTA) declared that the MEC was dissolved. On November 30, 2021, the Ministry of Science and Technology signed a decision to disband the registration certificate in the field of science and technology of MEC.
Note: Loi was originally sentenced to 48 months in prison, which was reduced to 45 on appeal.
Arrested June 24, 2021. Sentenced to 3 years 9 months in prison under Art. 200 (2015 Code). Expected Release is June 24, 2025.
June 24, 2021
Hanoi city public security, Hanoi
January 11, 2022
The People's Court of Hanoi, Hanoi
3 years 9 months in prison
June 24, 2025
freedom from arbitrary arrest or detention
liberty and security of the person
fair trial
Reporters Without Borders
Profile last updated: 2022-08-22 15:15:58