Vietnam Free Expression Newsletter No. 11/2023 – Week of March 13-19
Greetings from The 88 Project. We bring you news, analysis, and actions regarding human rights and civil society in Vietnam during the week of March 13-19. Two recently released prisoners talked to The 88 Project about their experiences in prison. A Facebooker was arrested. A father and son were put on trial for their involvement in an overseas political organization. A Youtuber convicted of violating Article 331 will have his appeal trial later this month. CIVICUS released its latest country rankings on freedom and civic space. The International Commission of Jurists sent an open letter to the Ministry of Public Security to denounce its recent intimidation against human rights lawyers.  Australia and Vietnam strengthen bilateral ties. Two stories about the entertainment industry illustrate how state-run media grapple with the legacy of war and those who sought refuge from the Communist Party.

HUMAN RIGHTS & CIVIL SOCIETY
Political Prisoners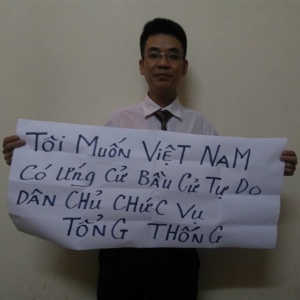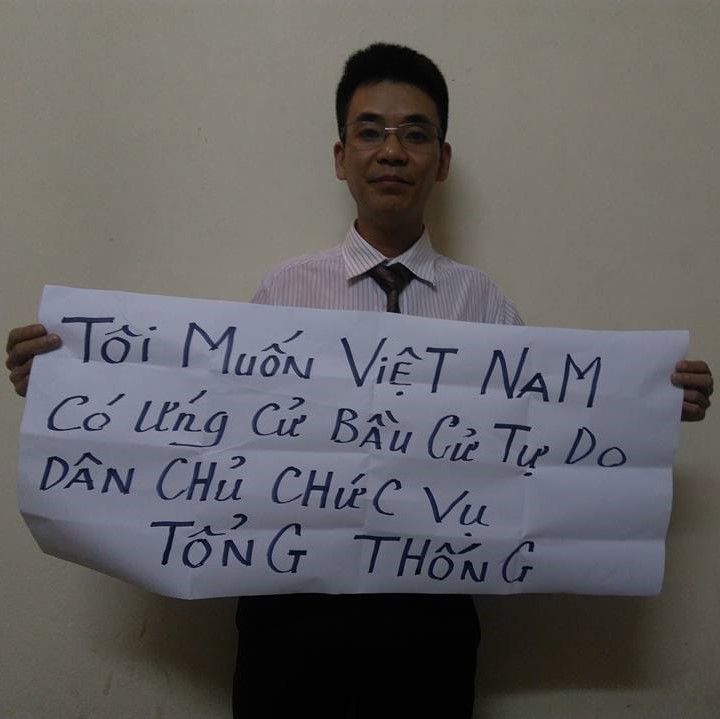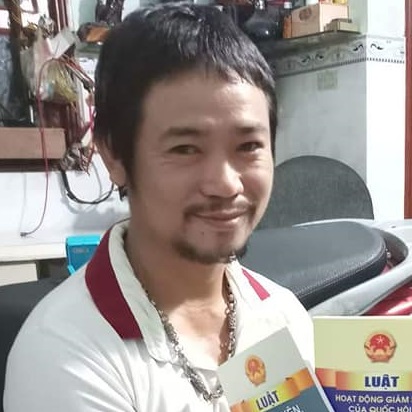 Nguyen Van Dien and Ho Dinh Cuong
Nguyen Van Dien, who was released six months early as reported last week, told The 88 Project that he had to sign a confession in 2020 in order to get the early release because "the pressure was too great." Dien said that his aging parents were struggling without him and that his imprisonment was hard on his family economically. He was also very ill in 2018, and luckily survived, despite receiving limited medical care. He is now on a four-year probation and has to report to an officer regularly. He also had to promise not to violate the terms of his release, such as going outside permitted areas.
Ho Dinh Cuong has been released from prison after completing his four and a half year sentence. The 88 Project spoke briefly with him and will have a more detailed report on his health and the conditions of a few other political prisoners in next week's newsletter.
Phan Thi Thanh Nha was arrested for posting and sharing videos that "distort and defame leaders of the Communist Party of Vietnam and the state" since 2018. Nha, 39, was also accused of joining and recruiting members for the self-styled "Provisional National Government of Vietnam," a fringe political group based in California that pledges loyalty to the defunct government of South Vietnam. It is listed as a "terrorist group" in Vietnam but not in the United States.
Huynh Tai and his father Huynh Tien were tried in Binh Dinh Province on March 14, charged with "attempting to overthrow the government." Tai is accused of joining the overseas organization "Provisional National Government of Vietnam" and participating in an election for its leaders via email. He allegedly recruited others, including his father, to join him. Huynh Tai received a six-year prison sentence; Huynh Tien received a two-year sentence. It's not known whether either one will appeal.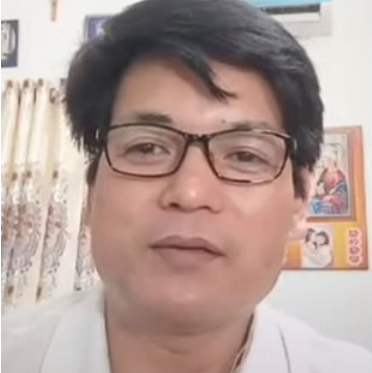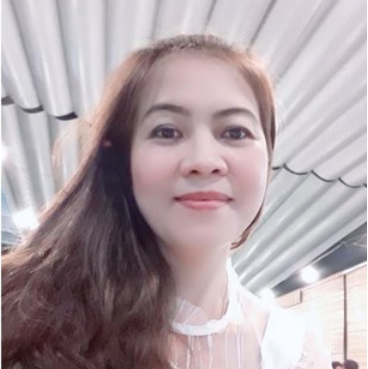 Nguyen Thai Hang and Vu Thi Kim Hoang
Nguyen Thai Hung's appeal trial is scheduled for March 29. Hung and his wife Vu Thi Kim Hoang were arrested in January 2022 and convicted of "abusing democratic freedoms" last November. Hung received a four-year sentence while his wife got two and a half years. However, Kim Hoang was released on bail last April after spending four months in pre-trial detention.
At Nguyen Nhu Phuong's trial on March 20, the court added an extra 15 months to his sentence for a "drug possession" charge on top of the "anti-state propaganda" charge, making his total prison sentence six years and three months. Phuong's lawyer Nguyen Van Mieng reported on his Facebook page that Phuong said: "I am innocent. I would accept any decision by the court; however, I ask for leniency for my friends."
International Advocacy
CIVICUS has released the results of its monitoring of civic space for 2022. Vietnam ranks near the bottom with only 18 points out of 100. The report states: "Restrictive laws that establish offences such as 'abusing democratic freedoms' or 'spreading materials against the state' are used in Vietnam to keep more than a hundred activists in jail. The one-party state also used tax evasion laws to criminalise activists such as environmentalist Nguy Thi Khanh."
The International Commission of Jurists (ICJ) submitted an open letter to Vietnam's Ministry of Justice and Ministry of Public Security to denounce the ongoing criminal investigation of Dang Dinh Manh under article 331 of Vietnam's Penal Code, in relation to the legitimate exercise of his professional duties and right to freedom of expression.
NEWS & ANALYSIS
Vietnam accuses lawyers defending Buddhist group of 'abusing democratic freedoms'. RFA Vietnamese; March 13, 2023: Attorneys Dang Dinh Manh and Dao Kim Lan, two of five defense lawyers working on a case involving the Peng Lei Buddhist Church are accused of "abusing democratic freedoms to infringe on the interests of the state" under Article 331 of Vietnam's Penal Code. Vietnamese authorities routinely use the statute to attack those speaking out in defense of human rights.
Mythbusting Vietnam's Recent Leadership Change. Carl Thayer, The Diplomat; March 13, 2023: Recent commentary about leadership change in Vietnam features four assertions:
1. General Secretary Nguyen Phu Trong is emulating China's Xi Jinping by using an anti-corruption campaign to oust his political rivals;
2. Trong, by consolidating power, is moving Vietnam toward a system of one-man rule;
3. The victims of Trong's anti-corruption campaign are mainly pro-Western and pro-business, while Trong and his supporters lean toward China ideologically;
4. Trong's consolidation of power will lead to the party's greater control over the economy. Each of these assumptions is highly contestable. Taken together, they confuse more than they clarify Vietnam's elite politics.
Vietnam, Australia make great strides in bilateral ties. Voice of Vietnam; March 15, 2023: Multilaterally, Australia has supported Vietnam's membership at the United Nations Human Rights Council for 2023-2025, and the UNESCO's Intergovernmental Committee for the Safeguarding of Intangible Cultural Heritage for the 2022-2026 term. The countries are the co-chairs of the Organisation for Economic Cooperation and Development (OECD)-run Southeast Asia Regional Programme (SEARP) for 2022-2025. The bilateral cooperation in national defence and security has been strengthened through strategic dialogues, highlighting Australia's English-language training courses for Vietnamese military personnel and the country's help in transporting servicemen and medical equipment of Vietnam's field hospital to South Sudan for UN peacekeeping operations, among other activities.
Backlash against K-pop star Hanni shows Vietnam still struggles with the legacy of the war. Quoc Tan Trung Nguyen, University of Victoria; March 9, 2023: People classified by the state as reactionary or anti-revolutionary could not attend universities or vocational schools. However, there was no clear definition of who or what classified as reactionary. This opened the door for abuse. Anyone vaguely associated with the former southern regime could be labeled a reactionary. These policies severely hindered the prospects of a post-war reconciliation and violated basic principles of human rights and international law. They effectively precluded many from southern Vietnam from meaningful political participation while also limiting their social and economic prospects.
Why Vietnam doesn't want to claim Ke Huy Quan. Jonathan Head & Tran Vo, BBC; March 15, 2023: The exodus of the boat people in the 1970s and 80s was one of the darkest episodes in Vietnam's recent history. More than 1.5 million people left, most of them ethnic Chinese, on often rickety boats across the South China Sea. According to the UNHCR between 200,000 and 400,000 died, some at the hands of ruthless pirates. For a communist party which at the time had just defeated the military might of the United States, and has more recently presided over spectacular economic growth, it is an episode they would rather forget. Ke Huy Quan's Oscar is bringing it all back.
© 2023 The 88 Project
https://the88project.org/wp-content/uploads/2023/03/Ho-Dinh-Cuong.jpg
412
412
kayleedolen
https://the88project.org/wp-content/uploads/2019/01/88project.png
kayleedolen
2023-03-21 18:43:30
2023-03-21 18:43:30
Vietnam Free Expression Newsletter No. 11/2023 – Week of March 13-19