Vietnam Free Expression Newsletter No. 10/2023 – Week of March 6-12
Greetings from The 88 Project. We bring you news, analysis, and actions regarding human rights and civil society in Vietnam during the week of March 6-12. This week's newsletter contains an update on the health situations of numerous prisoners, provided directly to The 88 Project by their immediate family members. The overall picture, as expected, is rather bleak. There is also concern that lawyers for human rights defenders have themselves become targets of investigation. A new initiative from Freedom House accompanying its latest report on World Freedom is worth a look. Uncertainties caused by the anti-corruption drive are delaying a large clean energy project. Read an in-depth analysis of how political factions are managed in Vietnam. Vietnamese laws struggle to deal with sexual assaults against women. Members of a Christian sect are told to renounce their faith. Last but not least, a white paper by the government claims that freedom of religion in Vietnam is protected.

HUMAN RIGHTS & CIVIL SOCIETY
Political Prisoners
Journalist Pham Chi Dung had a throat infection which caused bleeding. He was treated in prison and is doing better.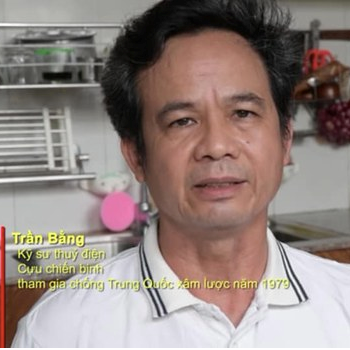 Tran Van Bang
Tran Van Bang, an engineer and veteran, has lost 10 kilograms due to untreated health problems, bad food, and alleged poor prison conditions. According to his sister, Tran Thi Biet, Bang has a tumor in his lower stomach the size of about 20 centimeters. Doctors from 30/4 Hospital recommended surgery, but Bang would like to get a biopsy first to be certain whether it's malignant. He also wants to make a will in case he doesn't survive the surgery. Bang was very happy that his 91-year-old mother was able to visit him for the first time in over a year. He's reported to be in bad health but in good spirits.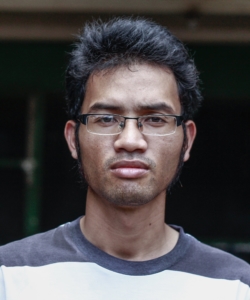 Le Huu Minh Tuan
Journalist Le Huu Minh Tuan is suffering from ulcerative colitis, prolapsed hemorrhoids, hives, diarrhea, and constipation, according to his sister, Le Thi Hoai Na. Tuan is kept in a small cell and is not allowed outside much to exercise. He's not permitted to receive medicines sent by his family for his illnesses. His mental health is reportedly stable.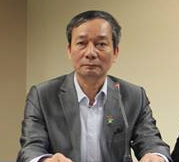 Nguyen Tuong Thuy
Nguyen Tuong Thuy has high blood pressure but is being given medication by the prison, which has helped stabilize his conditions. According to his wife, Pham Thi Lan, Thuy said he was not given the needed paperwork in time to appeal his 11-year conviction according to the law. Instead, he was later given a form to request leniency, which he promptly tore up.
A few months later, Thuy was notified that his fine of VND 180 million had been deposited into the national treasury; he also appealed that but to no avail. And when Thuy sent letters to the court complaining about being assaulted and beaten during the investigation, the court said it had no authority to look into his charges and sent his complaints to … the investigation agency. Lastly, none of the letters he sent home via the postal system reached their destination.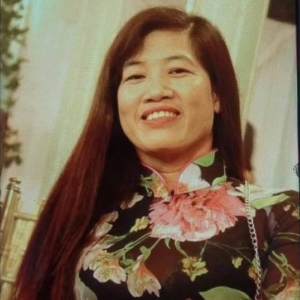 Nguyen Thi Tam
We reported last week that Nguyen Thi Tam is very ill, suffering from uterine fibroids. After a trip to a local emergency room – after which she was promptly made to return to the prison – she is struggling to walk and needs help to move around. She's being kept in the prison's clinic. Because the water is not clean for drinking, Tam has to buy water, which costs her about VND 500,000 a month.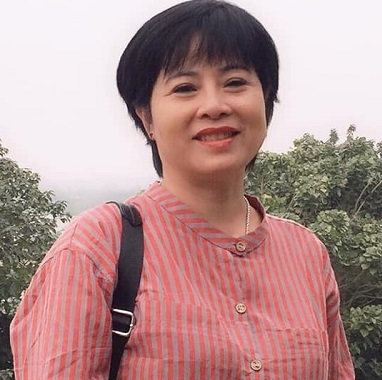 Nguyen Thuy Hanh
Nguyen Thuy Hanh's health has taken a turn for the worse, according to her husband, Huynh Ngoc Chenh. Hanh, who is still being held in a psychiatric treatment facility, has lost her appetite, has not been eating well, and her mental health has declined. Doctors have tried different medications but none seems to help.
At Risk
State-run online news sources have announced that Dao Kim Lan, a defense lawyer in the Bong Lai Temple case, is under investigation for "criminal activities" that allegedly violate Article 331. Lan is said to have published videos on the Youtube channel of the Lawyers Association that allegedly "abuse democratic freedoms." The clips have since been removed.
Meanwhile, Dang Dinh Manh, a prominent and outspoken human rights lawyer, has just received an official summons to meet with the police on March 21 for unspecified reasons.
International Advocacy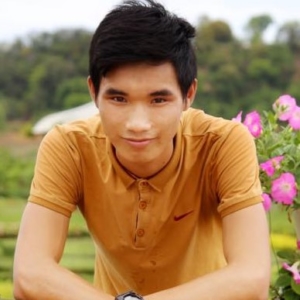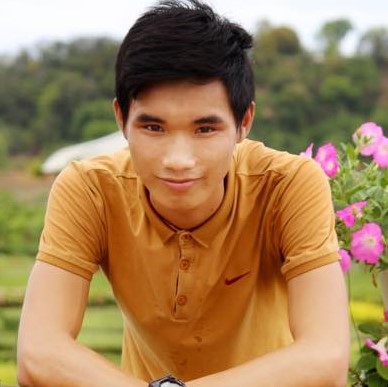 Nguyen Van Hoa
Freedom House has released its latest Freedom in the World report which scores and ranks 210 countries on individual freedoms such as the right to vote and freedom of expression. Vietnam continues to rank as "Not Free" with a total score of 19 (on a scale from 0 to 100, where 0 is least free). Check out the rankings here.
The organization has started an initiative called "Free Them All" that aims to "document and study the cases of the thousands of activists who have been imprisoned or otherwise deprived of their liberty, and to advocate for their immediate release." One of the people on the list is Nguyen Van Hoa. Read about the initiative here.
USAID Administrator Samantha Power concluded her multi-day trip to Hanoi. Read about her activities and her meeting with Prime Minister Pham Minh Chinh here.
NEWS & ANALYSIS
Enough Wind Power for a Major City Snarled in Vietnam's Red Tape. John Boudreau, Bloomberg; Mar 8, 2023: A government drive to build more wind farms spurred a rush of investment, but the pandemic meant many developers missed a deadline to get their projects completed and sending power to the grid. More recently, an anti-corruption crackdown has paralyzed decision-making and slowed the completion of a long-term power development plan. … "It's a very confusing time for renewable energy development now," said Hoang Giang, president of Pacifico Energy Vietnam, which invested $65 million in the Ben Tre wind farm. "All the wind projects like us are losing money and we are facing bankruptcy."
The Analytical Obsession With 'Factions' in Vietnamese Politics. Khang Vu, The Diplomat; Mar 10, 2023: Skepticism of factionalism as a determining variable in contemporary Vietnamese politics is not to suggest that factions or rivalries do not exist. Officially, the CPV prohibits "interest groups" because the CPV is aware that "interest groups" can weaken the Party from within, a counterpart to the foreign "hostile forces" that weaken the Party from without. The CPV maintains that it has always been the people's party and it always puts the interests of the masses first over any group interests. The CPV thus does not accept any mentions or discussions of factional politics, for that would undermine "national unity."
How the Case of Da Thao Phuong Accentuates the Problems Faced by Vietnamese Women in Sexual Assault Matters. Jason Nguyen, The Vietnamese; Mar 7, 2023: Progressive changes regarding the legal definition and social awareness of sexual assault in Vietnam have transpired over the past two decades. Vietnam's current Penal Code, applied in 2015 and amended in 2017, includes more detailed legal definitions regarding sexual abuse cases. These statutes have guided the interpretation of various kinds of "sexual acts," in addition to "rape" and "forced sex." They also contain clear provisions for adjudicating sexual assault cases involving victims under 18 and 10. Furthermore, other issues, such as forced sex within marriage and sexual harassment in the workplace, are legally defined and regulated in the Law on Domestic Violence Prevention and Control, updated on November 21, 2007, and the new Labor Code, issued on November 20, 2019. The Law on Gender Equality, passed in 2006, is also expected to narrow the gender gap and reduce discrimination against women in Vietnam.
Vietnam police tell Church of God followers to renounce their faith. RFA Vietnamese; Mar 7, 2023: The police in the central Vietnamese province of Quang Nam have ordered followers of the Church of God the Mother to stop following their religion. According to a police statement on Monday, the police in Cam Ha Commune inspected a village house where they found six women and four men carrying out a ceremony for the illegal religion. They seized a laptop, three computer speakers, 10 bibles, five notebooks, 14 white sheets and a podium. In April 2018, the government's religious affairs committee asked central and local authorities to monitor the religion, also known as the World Mission Society Church of God.
IN CASE YOU MISSED IT
Vietnam's white book declares government guarantees religious freedom. RFA Vietnamese; Mar 9, 2023: Vietnam on Thursday published a white book declaring that Hanoi respects and ensures freedom of religion, but unregistered religious groups told Radio Free Asia that they are not free to worship and that in fact the government oppresses them.
© 2023 The 88 Project
https://the88project.org/wp-content/uploads/2021/04/Nguyen-Thuy-Hanh_Source-Facebook-Nguyen-Thuy-Hanh.jpg
380
382
kayleedolen
https://the88project.org/wp-content/uploads/2019/01/88project.png
kayleedolen
2023-03-15 14:48:48
2023-03-15 14:48:48
Vietnam Free Expression Newsletter No. 10/2023 – Week of March 6-12