Vietnam Free Expression Newsletter No. 40/2021 – Week of October 11-17
Greetings from The 88 Project! We bring you news, analysis, and actions regarding human rights and civil society in Vietnam during the week of October 11-17. One year after her arrest, Pham Doan Trang finally has a court date, one day before the first trial for Trinh Ba Phuong, who has yet to see a lawyer. The appeal trials for Phuong's mother and brother, along with another Dong Tam defendant, are also set to take place in the same week. Another Facebooker was arrested this week. The 10-year-old son of a political prisoner has been followed around and harassed. A priest was warned about his online posts. In a macabre turn of events, authorities in Ca Mau killed a dozen dogs belonging to a couple who escaped south after the lockdown was lifted. 
HUMAN RIGHTS & CIVIL SOCIETY
Political Prisoners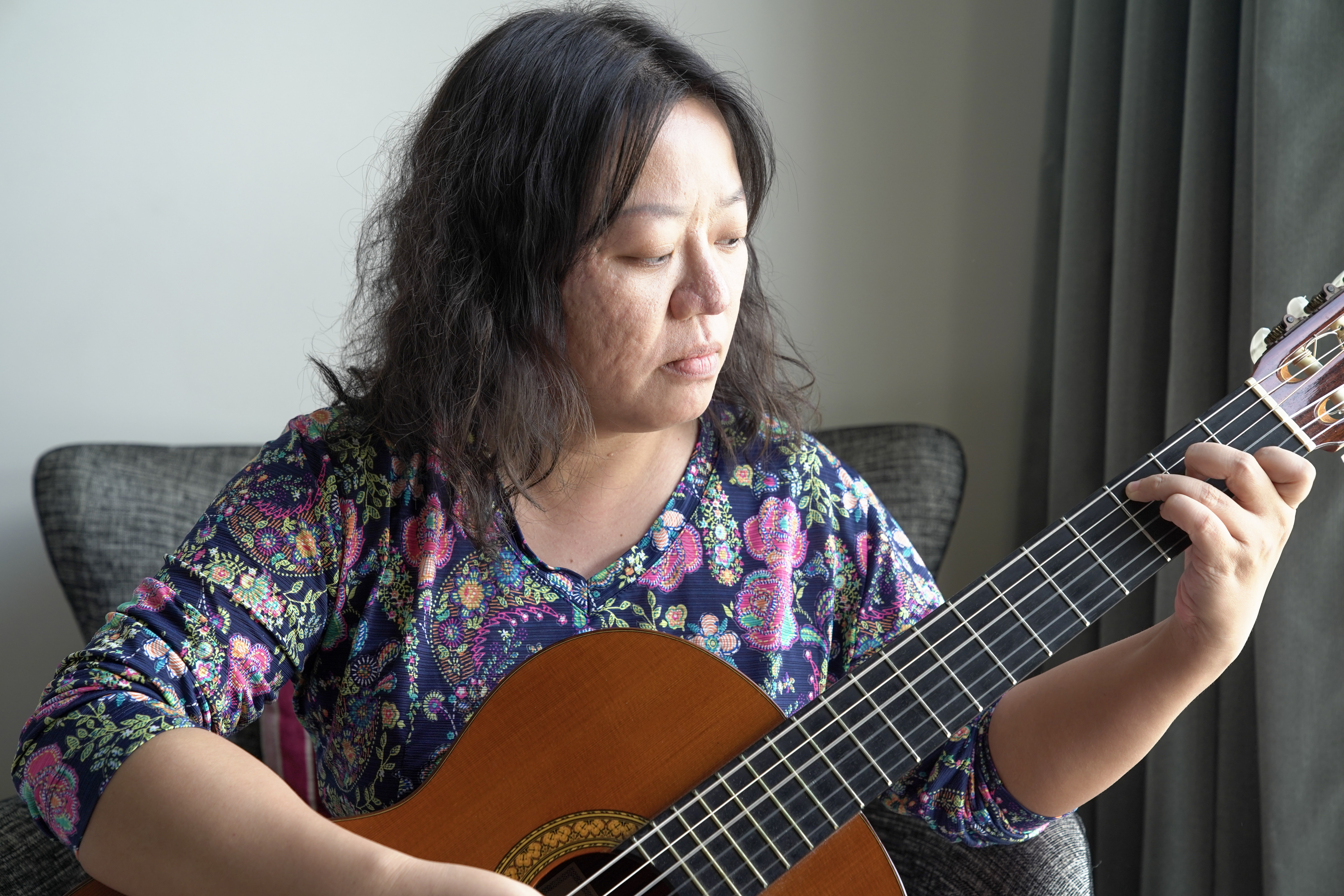 Pham Doan Trang
Pham Doan Trang's lawyers still have not been allowed to see their client, even though the investigation has been completed for over a month. However, it has been reported that her trial will take place on November 3. If true, Trang's lawyers will have very little time to prepare for her defense since as of now they have neither received the results of the investigation, nor met with their client. Trang's case is another example of the shortcomings of Vietnam's legal system.

Trinh Ba Phuong and Nguyen Thi Tam
Trinh Ba Phuong's wife, Thu Do, sent yet another letter to the Court to request that she be allowed to visit her husband. Phuong and his mother, Can Thi Theu, along with his brother, Trinh Ba Tu, were arrested in June 2020 as part of the State's effort to silence their reporting on the attack against Dong Tam villagers. It's been 16 months since their arrests, and no family members have been allowed to see any of them. Phuong's wife has also reported that his first-instance trial will be on November 4, 2021.
Also on November 4, a trial will be held for Nguyen Thi Tam, a land rights victim from Duong Noi — the same village where Theu, Phuong, and Tu are from.

Can Thi Theu and Trinh Ba Tu
Meanwhile, Can Thi Theu's daughter, Trinh Thi Thao, reported that lawyers were allowed to visit Theu and Trinh Ba Tu. Tu told his lawyer that when he was arrested the police beat him so severely that he had a kidney contusion and had to be taken to the hospital. His health is OK now, but his mother still has some issues with her eyes. The date for their appeal trials has not been set yet.
Police in Tra Vinh Province on October 4 arrested Thach Rine for his Facebook postings. He's accused of "abusing democratic freedoms" for posting photoshopped pictures that make fun of government leaders at different levels and "misrepresent history." Tra Vinh Police also alleged that Thach posted articles that are "related to overseas reactionary groups," but they did not elaborate on this accusation.

Le Trong Hung
Le Trong Hung's wife, Le Na, reported that her 10-year-old child has been followed around by secret police. A classmate of his has been spreading rumors about his father. Several adults in the neighborhood stopped him outside the house and asked if his father was "mentally ill." She said these subtle forms of psychological attacks are causing the child to withdraw, and she fears they will cause long-term harm to his development. Hung tried to run as an independent candidate for the National Assembly but was arrested. His wife is visually impaired. Read the full text of the letter here.

Bui Van Thuan
After not hearing from Bui Van Thuan for a month and a half, his wife, Trinh Nhung, received a notice from prison authorities telling her that he'd been admitted to the hospital. Thuan has been diagnosed with gout and a liver infection. Thuan is accused of "anti-state propaganda" under Article 117 and is being held in a pretrial detention center in Thanh Hoa Province.
This week, we think of the birthdays and arrest anniversaries of the following political prisoners:

Le Trong Cu and Nguyen Quang Khai
Blogger Tran Quoc Khanh, birthday October 18, currently in pre-trial detention on charges of conducting "anti-state propaganda"
An Dan Dai Dao Buddhist Le Trong Cu, birthday October 20, serving 12 years in prison on charges of "subversion"
Business professional and online commentator Nguyen Quang Khai, targeted for alleged ties to an overseas democracy group, arrested October 20, 2020, and still awaiting trial
Activists at Risk

Fr Dinh Huu Thoai, Source: Radio Free Asia
Father Dinh Huu Thoai in Quang Nam Province is being attacked by state-run cyber agents for his posts critical of the government's handling of the pandemic. His Facebook account has been suspended as he's accused of "smearing the credibility of the State." However, Fr Thoai said the postings that are alleged to be his are in fact posted on fake accounts pretending to be his.
International Advocacy
States can no longer turn a blind eye to jailed human rights defenders: Mary Lawlor, UN Special Rapporteur for Human Rights Defenders, promises that when she addresses UN member states this week she will remind them that "it is immoral, illegal, inexcusable and dishonorable" to harass and jail human rights defenders. She also will "continue to raise these and many other cases, in Iran and China, in Vietnam and Egypt, in Saudi Arabia and in the United Arab Emirates, in Turkey and Belarus and Honduras and in every country where HRDs are wrongly imprisoned. States might prefer to stay in denial about what they are doing, but I will remind them this week they should release every HRD they have in jail, immediately and unconditionally."
NEWS & ANALYSIS
Risk of human rights abuses 'worsening rapidly' in Asia's manufacturing hubs, John Basquill, Global Trade Review, October 13, 2021: "Human rights abuses have worsened significantly across Asia's major manufacturing hubs since the start of the pandemic, prompting calls for a more innovative approach to supply chain due diligence from buyers and financial institutions. Modern slavery, child labour and occupational health and safety hazards are all found to have intensified over the past five years, according to new research into human rights violations carried out by risk consultancy Verisk Maplecroft. The risk of forced labour in Myanmar, Bangladesh, Vietnam and Cambodia – all identified as key sourcing countries for manufactured goods – has been upgraded from 'high' to 'extreme', it says, putting them on a par with China and Pakistan"
The Yin And Yang Of Vietnamese Nationalism: Phan Chau Trinh And Phan Boi Chau's Thoughts On Vietnam's Independence, Cuong Nguyen, The Vietnamese, October 12, 2021: "Inspired by the idea of reforming colonial Vietnam, the young Confucian literati played a vital role in the emergence of modern nationalism through their writings on colonial policies and social reforms. They were a small group of young intellectuals who, after receiving French education at home or studying overseas in Japan or France, became disillusioned with the corrupt and decadent Vietnamese monarchy. … The writings of Phan Boi Chau and Phan Chau Trinh can be seen as the 'Yin and Yang' of early Vietnamese nationalism. They can be divided into two distinct discourses: conservative and radical nationalist…"
North-South train on track to resume service, Doan Loan, VNExpress, October 10, 2021: "The passenger train service resumption will be piloted until the end of Oct. 20. Railway stations are allowed to start selling tickets Tuesday. The North-South passenger train will stop to pick up and drop off passengers at 23 main stations on the route. … Passengers from Covid high-risk localities to places with lower risk must have been fully vaccinated or have recovered from Covid-19 within six months and must have negative Covid test results obtained within the last 72 hours. Passengers, including children, who are not eligible for vaccination must have valid Covid negative test certificates."
Owners heartbroken after 12 dogs killed over Covid, Bui Thu, BBC, October 13, 2021: "The couple started out with 15 dogs, but as their trip went on, they gave two dogs to a volunteer after entering Ca Mau province, while another died. The rest continued on. But the couple and their three relatives tested positive for Covid after reaching Khanh Hung. It is mandatory for anyone travelling across provinces to undergo testing. They were transferred to a hospital for treatment – the animals were left at a quarantine centre. But local authorities killed their 12 dogs and their relatives' pets without informing them, state media said. The article was later removed."
TAKE ACTION
Please watch and share our interview with Do Le Na, with both English and Vietnamese subtitles, here, to understand more about who her husband Le Trong Hung is and what motivates him to do his work and run for election, as well as the challenges that his family is facing. Le Trong Hung was arrested on March 27, 2021; he had been planning to run as an independent candidate for a seat in the National Assembly. He was charged with "anti-state propaganda" under Article 117.
© 2021 The 88 Project
https://the88project.org/wp-content/uploads/2021/10/Dinh-Huu-Thoai_photo-source-self-via-RFA.png
465
620
kayleedolen
https://the88project.org/wp-content/uploads/2019/01/88project.png
kayleedolen
2021-10-18 08:00:12
2021-10-18 14:59:42
Vietnam Free Expression Newsletter No. 40/2021 – Week of October 11-17