Nguyen Quang Khai
Current Status: Pre-trial detention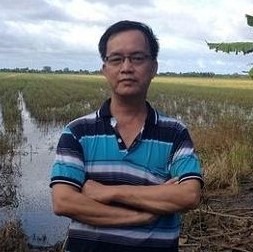 Other Names: Nguyễn Quang Khải
Date of Birth: 1969
Gender: M
Religion: Christian
Ethnicity: Kinh
Occupation: Business professional
Last Known Prison: Dong Nai Public Security Detention Center, Dong Nai province
Areas of Activism:
Highlighted Human Rights Concerns:
Prolonged Incommunicado Detention
Online commentator
Details - Background, History of Activism.
Khai owns a small grocery store in Bien Hoa City, Dong Nai Province.
Profile photo source: Viet Bao
Khai has used Facebook to express his opinions about the political situation in Vietnam. He also shared a lot of articles from Radio Free Asia (RFA).
Việt Nam bắt một Facebooker vì 'sao chụp, phát tán bí mật nhà nước', Voice of America, October 22, 2020
Nguyễn Quang Khải Bị Bắt Vì 'Sao Chụp, Phát Tán Hình Ảnh Tài Liệu Bí Mật Nhà Nước', Viet Bao, October 23, 2020
Đồng Nai: Facebooker Nguyễn Quang Khải bị bắt giữ với cáo buộc "phát tán bí mật nhà nước", Radio Free Asia, October 23, 2020
Arrested October 20, 2020. Charged under Art. 337 (2015 Code).
October 20, 2020
Dong Nai province public security, Dong Nai province
Dong Nai Department of Public Security (
map
)
The People's Court of Dong Nai Province
freedom from arbitrary arrest or detention
liberty and security of the person
freedom of expression
Khai was invited for questioning by the Security Investigating Agency of the Dong Nai Department of Public Security on October 20, 2020 and then arrested subsequently under "emergency circumstances," as coined the public security force. His wife received the arrest notice from public security on October 21, 2020.
Although this was not the first time he received such invitations. Khai has been repeatedly harassed by the local public security. He was invited to "work" with the Public Security of Trang Bom District (Dong Nai Province) for allegedly violating the social distancing policy on April 21, 2020. He was then also invited for questioning two times by the Bien Hoa Public Security in August 2020, when he was accused of having ties with the overseas democracy group Viet Tan.
Việt Nam bắt một Facebooker vì 'sao chụp, phát tán bí mật nhà nước', Voice of America, October 22, 2020
Nguyễn Quang Khải Bị Bắt Vì 'Sao Chụp, Phát Tán Hình Ảnh Tài Liệu Bí Mật Nhà Nước', Viet Bao, October 23, 2020
Đồng Nai: Facebooker Nguyễn Quang Khải bị bắt giữ với cáo buộc "phát tán bí mật nhà nước", Radio Free Asia, October 23. 2020
Profile last updated: 2021-08-17 02:35:21