Dinh Huu Thoai
Current Status: At risk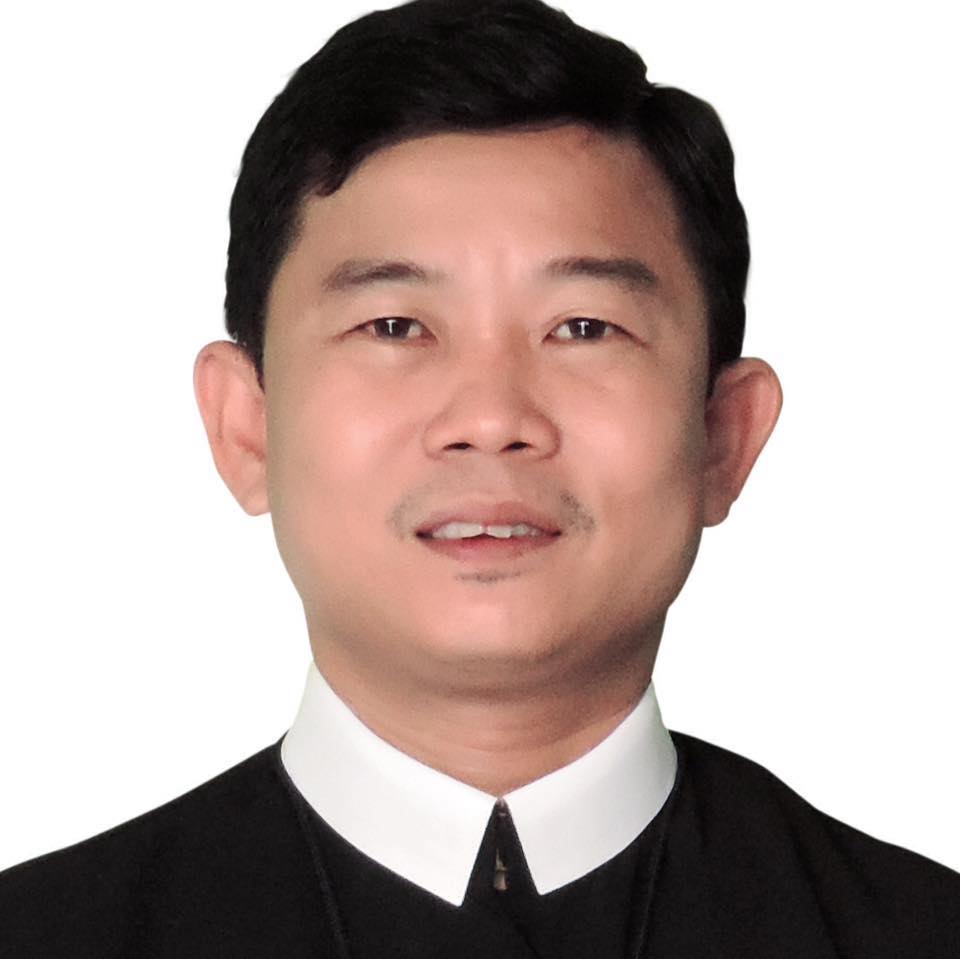 Other Names: Đinh Hữu Thoại, Father Joseph Dinh Huu Thoai
Date of Birth:
Gender: M
Religion: Christian (Catholic)
Ethnicity: Kinh
Occupation: Religious leader
Areas of Activism:
Freedom of expression
Human rights
Religious freedom
September 2022:
The People's Court of Quang Nam Province rejected the lawsuit of Father Dinh Huu Thoai, assistant pastor of the Tien Phuoc Parish in Quang Nam Province. Father Thoai sued the provincial government in March 2020 for fining him after he posted a comment about the government's handling of COVID-19. The court concluded that the suit was meritless because Thoai's post contained "misinformation that caused confusion and anxiety amongst the people and parishioners."
Details - Background, History of Activism, Contact Information.
May 14, 2018: barred from travelling abroad
Travel restriction
May 14, 2018
Military
Bo Y border gate, Ngoc Hoi District, Kon Tum Province (
map
)
On May 14, 2018, Dinh Huu Thoai was blocked by border soldiers at Bo Y boder gate, Ngoc Hoi District, Kon Tum Province while obtaining a legal visa to visit his family and friends in the United States. Just prior, in November 2017, Thoai was able to travel abroad right at this border gate.
Officials gave no reason to explain their ban against him, but admitted to comply under the command of their superiors. However, after experiencing the same incident in 2011, Thoai supposed that it was his activism on human rights, democracy, and disabled veterans of former Republic of Vietnam that resulted in the authority's travel restriction against him.
October 3, 2021: fined for criticizing the government's COVID response
Administrative fines
October 03-14, 2021
Local administration
Tien Phuoc District (
map
)
Father Dinh Huu Thoai in Tien Phuoc District, Quang Nam Province, has been under attack by state media since he condemned the so-called "Covid Vaccine Fund" - a state-run financial effort calling for donations from the entire population to support their vaccine campaign. Thoai allegedly commented that: "This fund is a fraud, where the fraudster deposits the money to the bank for interest, while the victims cannot do anything besides swallowing the bitter pill" on his Facebook account.
Multiple state-owned newspapers, including "Báo Công an Nhân dân" (Public Security Newspaper) and Voice of Vietnam, proceeded to publicly shame Father Thoai and requested the authorities promptly address his "distorting and liberious tone." The state media also accused him of avoiding an "invitation" to talk with the local Department of Information and Communications three times. We contend that Father Thoai's statement should be clearly protected as freedom of expression under international standards.
Thoai has been fined 7.5 million VND (approximately US $350.00) and possibly will continue to be subjected to serious surveillance; it is common that activists in Vietnam are subject to a certain amount of surveillance by the local authoritues.
Profile last updated: 2022-10-03 18:05:03