2018 Recap: Nationwide Peaceful Protests Quelled and Political Activists Jailed for Decades in Worsening Conditions
Featured Image: Tran Thi Xuan in court on April 12, 2018. Source: VietnamNet
The 88 Project, December 23, 2018: This year was another brutal one for protesters, religious communities, journalists, bloggers, and many other activists in Vietnam. 2018 saw an increase over 2017 in the number of activists arrested and tried, as well as the length of prison sentences activists received. In 2018, 103 people were arrested for their peaceful political activities, up from 43 in 2017.* 120 activists, arrested in both 2017 and 2018, were tried in 2018.** At least 20 of those tried were females and 35 had known religious affiliations. Eleven of the 120 tried in 2018 were sentenced to between 10 and 14 years in prison, two received between 15 and 19 years, and one — Le Dinh Luong — was sentenced to 20 years in prison. By comparison, in 2017, only six activists were sentenced to 10 or more years in prison. As of December 22, 2018, there are 210 political prisoners currently serving sentences in Vietnam and another 19 still awaiting trial.***
Two of those tried were Le Dinh Luong and Tran Thi Xuan, whose stories shows just how serious Vietnam's human rights violations — including violating the right to freedom of expression, to freedom from arbitrary detention, and to a fair trial — have become.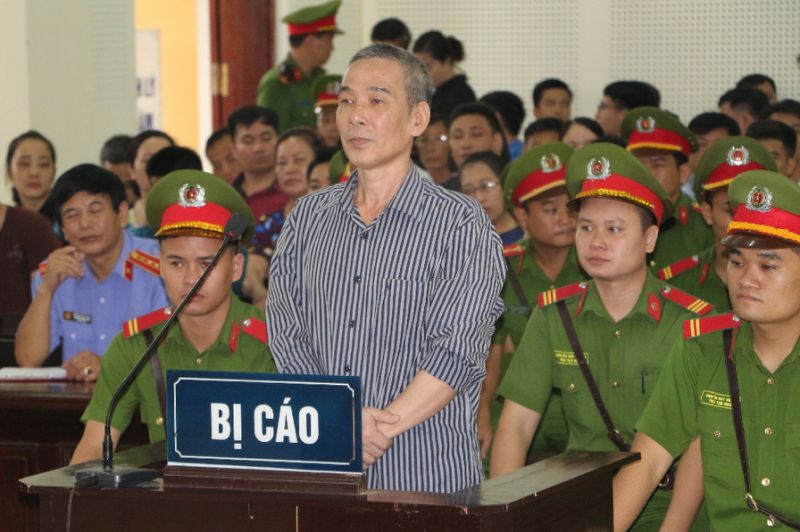 Le Dinh Luong on trial on August 16, 2018, Source: AFP Photo/Vietnam News Agency
On August 16, 2018, Le Dinh Luong was sentenced to 20 years in prison. He had only been able to meet with his defense team one month earlier– despite being detained since July 2017. The 53-year-old had written on the Formosa environmental disaster and advocated for multi-party democracy. For these activities, he was slammed with one of the longest sentences ever given to a political prisoner in Vietnam. After the trial, news surfaced that citizen journalist Nguyen Van Hoa was beaten and forced into giving testimony used against Le Dinh Luong in court. There was also a report that imprisoned founder of the Vietnam Republic Party, Nguyen Viet Dung, was coerced into giving false testimony as well, which he also later recanted, separately from Hoa. Despite this, Luong was convicted, and his sentence was later upheld on appeal.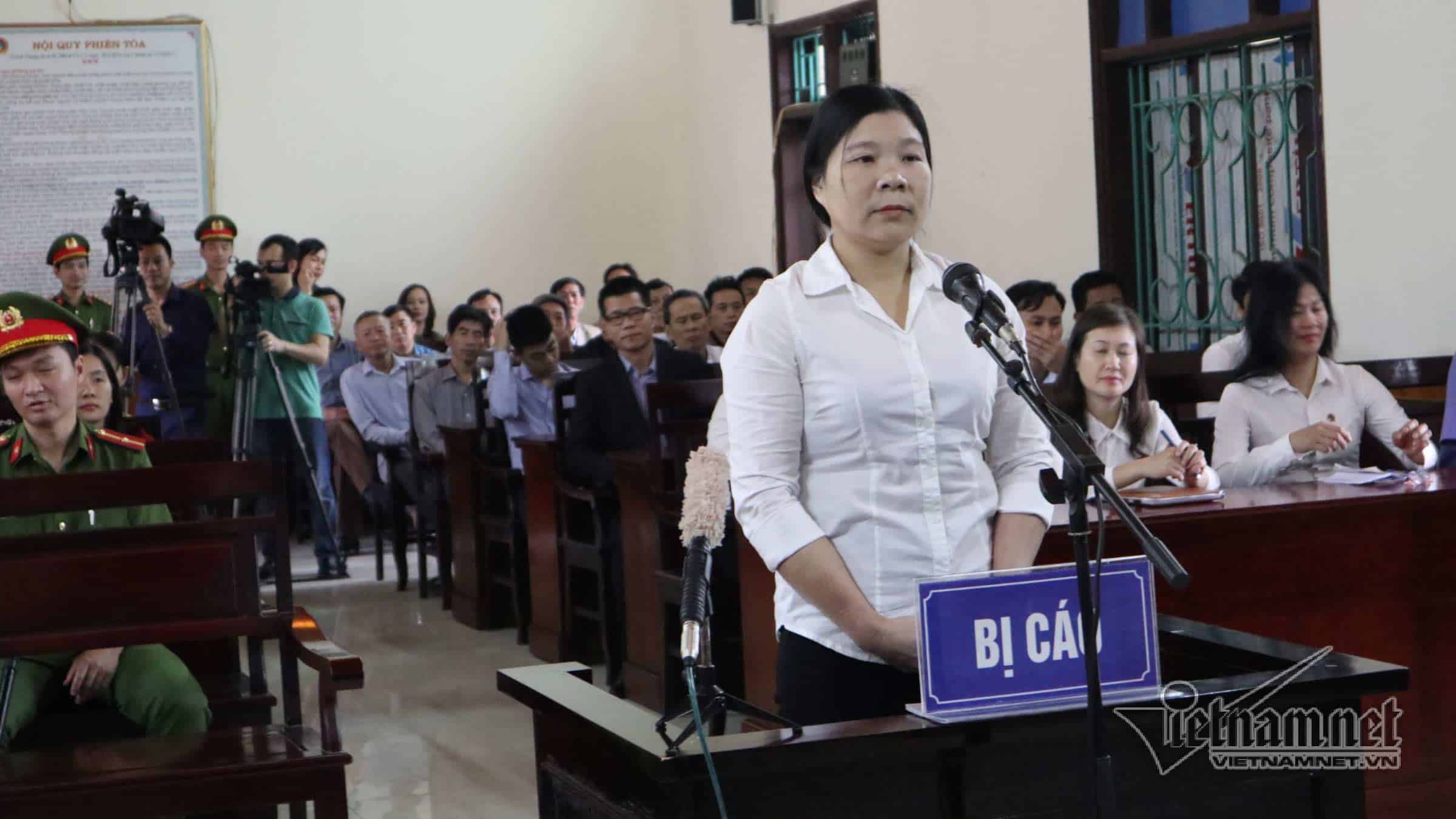 Tran Thi Xuan in court on April 12, 2018. Source: VietnamNet
Just four months prior, female activist Tran Thi Xuan was forced into a trial under similarly difficult circumstances. She was taken to court on April 12, 2018 — her trial unannounced to the public beforehand — and she was denied defense counsel. The result: she was sentenced to nine years in prison. Her crime? She was active in her Catholic community, spoke out against pollution in the wake of the 2016 Formosa environmental disaster, and participated in protests in Loc Ha district to demand compensation for the affected fishermen.
2018 also brought intensified harassment of peaceful protesters. Eighty-five people who protested draft legislation as part of national demonstrations in June 2018 have since been arrested and convicted, however the actual number of arrests is likely much higher. One of the contested laws is the Law on Cybersecurity, which will go into effect on January 1, 2019 and requires Internet service providers to store data servers in Vietnam and hand over "anti-state" material to the government upon request. Authorities also continue to harass supporters and families of the imprisoned protesters, confiscating money from a fund raised for the families and attacking activists who drove to visit families of 15 of the protesters. The police of Dong Nai attacked the car carrying the activists, breaking the car windows with rocks and injuring the activists.
While authorities began to target the Brotherhood for Democracy in 2017, in 2018 it also started targeting the Hien Phap group, which aims to educate people about their constitutional rights. Authorities arrested nine of its members before planned protests in September.
Activists also continued to face daily surveillance, travel restrictions, and physical assaults. Labor rights leader and former political prisoner Do Thi Minh Hanh was violently attacked in several incidents at her private residence, and authorities pursued dissident writer Pham Doan Trang during the spring after the release of her latest book "Politics for the Masses," and later assaulted her and her friends at a private music show in August.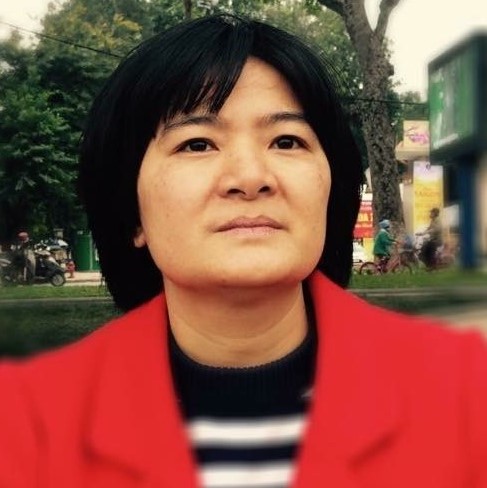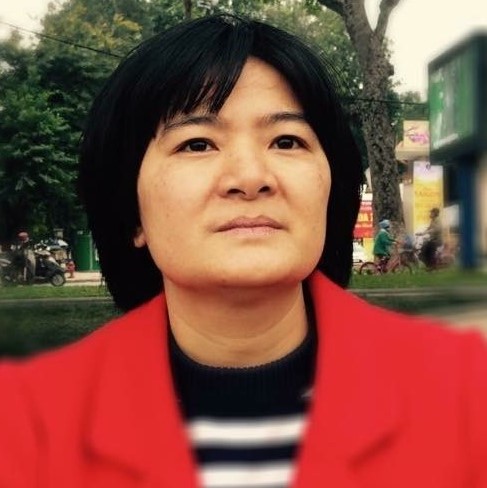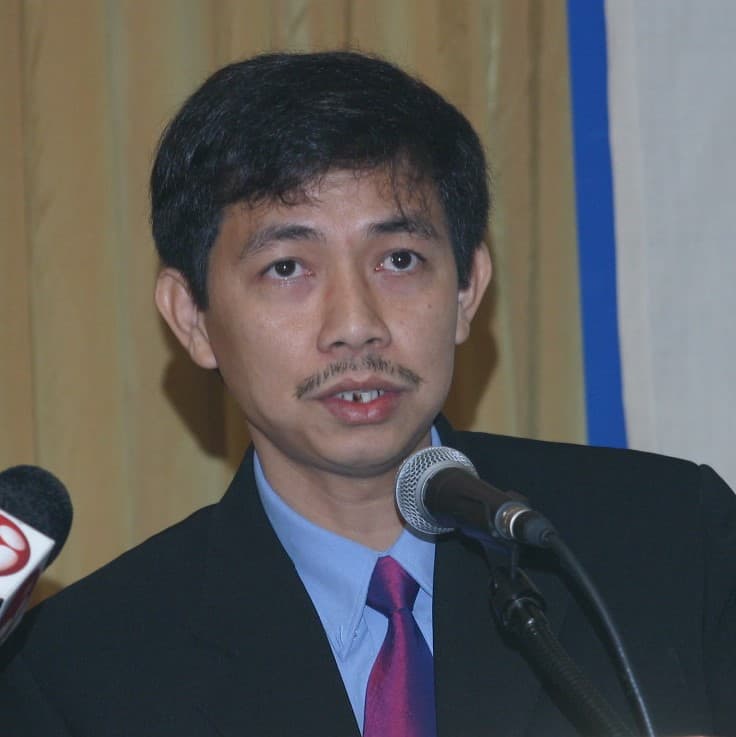 Tran Thi Nga (left) and Tran Huynh Duy Thuc (right)
Behind bars, political prisoners were subjected to inhumane and even torturous conditions, often denied medication and healthcare access, family visits, and communication with the outside world. Tran Huynh Duy Thuc suffered a potential poisoning in prison in November, and Tran Thi Nga was detained with an abusive cellmate who made death threats against her.
Authorities also transferred prisoners with strong support networks, or those who were more vocal about prison conditions, to remote detention centers far away from their communities. There were 18 such transfers in 2018, almost always unannounced to families beforehand, and sometimes happening multiple times to the same prisoner.
In a bit of good news, three political prisoners were released early from prison. Human rights lawyer Nguyen Van Dai and democracy advocate Le Thu Ha were released in June and sent to Germany, and blogger Nguyen Ngoc Nhu Quynh (Me Nam) was released in October and sent to the USA. However, these three brave activists were forced to leave the country they love in exchange for amnesty.
While we are grateful for these bright spots in a dismal year, we recognize that 2018 was one of the worst years for human rights in Vietnam in recent times. In January 2019, Vietnam will undergo its third cycle of the Universal Periodic Review with the UN Human Rights Council. We ask the countries participating in that review to highlight Vietnam's consistent record of violating human rights. We also urge the EU to make human rights a fundamental part of its proposed EU-Vietnam Free Trade Agreement before ratifying it in 2019, and to walk away from the deal if Vietnam cannot commit to improved human rights protections. We must continue to share the stories of those who are prosecuted for their peaceful dissent, in support of Le Dinh Luong, Tran Thi Xuan, and the hundreds like them who have sacrificed so much to fight for human rights.
"My deeds will be judged by history. I will be happy to be in prison if the nation grows up in freedom and democracy." —Le Dinh Luong at his appeal trial
The 88 Project
***
*The 88 Project's Vietnamese Political Prisoner Database currently has complete profiles of 58 activists arrested in 2018. The profiles of 45 others who were arrested and tried for protesting in national demonstrations in June are being compiled and will be added to our database soon. 
**The 88 Project's Vietnamese Political Prisoner Database currently has complete profiles of 75 activists tried in 2018. The profiles of 45 others who were arrested and tried for protesting in national demonstrations in June are being compiled and will be added to our database soon. 
***The 88 Project's Vietnamese Political Prisoner Database records 165 political prisoners sentenced as of 12/22/18, plus 19 others in pre-trial detention, as well 45 others who were tried for protesting in national demonstrations in June whose profiles we are still in the process of adding to our database.
Resources on the 45 other protesters:
Binh Thuan Province Jails 30 More Mid-June Protesters, Defend the Defenders, October 31, 2018
Vietnam Jails 15 Protesters For Violent Demonstration in Binh Thuan Province, Radio Free Asia, September 26, 2018
© 2018 The 88 Project
https://the88project.org/wp-content/uploads/2018/12/Tran-Thi-Xuan-in-Court-April-2018_Source-VietnamNet.jpg
1350
2400
kayleedolen
https://the88project.org/wp-content/uploads/2019/01/88project.png
kayleedolen
2018-12-23 14:06:51
2019-05-01 03:04:39
2018 Recap: Nationwide Peaceful Protests Quelled and Political Activists Jailed for Decades in Worsening Conditions