Phan Van Thu
Current Status: Sentenced to prison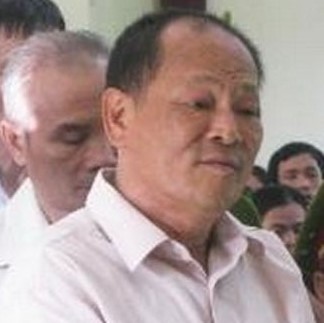 Other Names: Phan Văn Thu, Trần Công
Date of Birth: June 25, 1948
Gender: M
Religion: Buddhist (An Đàn Đại Đạo)
Ethnicity: Kinh
Current Prison: Xuyen Moc prison, Ba Ria-Vung Tau province
June 2019:
Phan Van Thu's wife has reported that several members of the jailed group the Council for the Laws and Public Affairs of Bia Son are in very poor health. Thu's family has filed to suspend his sentence on medical grounds, but authorities denied their petition. In addition, fellow member Doan Dinh Nam is in ill health and receiving prison-supervised dialysis. Members of the group are now appealing to the international community for support in their cases.
***
On October 5, political prisoner Doan Dinh Nam died from kidney failure; he had only recently been moved from prison to a hospital for further treatment, despite many requests for treatment from his family. An Dan Dai Dao's founder, Phan Van Thu, has been suffering from poor health in prison. Read our report on the lack of medical treatment for imprisoned members of the An Dan Dai Dao Buddhist sect, here, in which we interviewed Mr. Thu's daughter-in-law for the latest update on his and other members' situation.
Details - Background, History of Activism.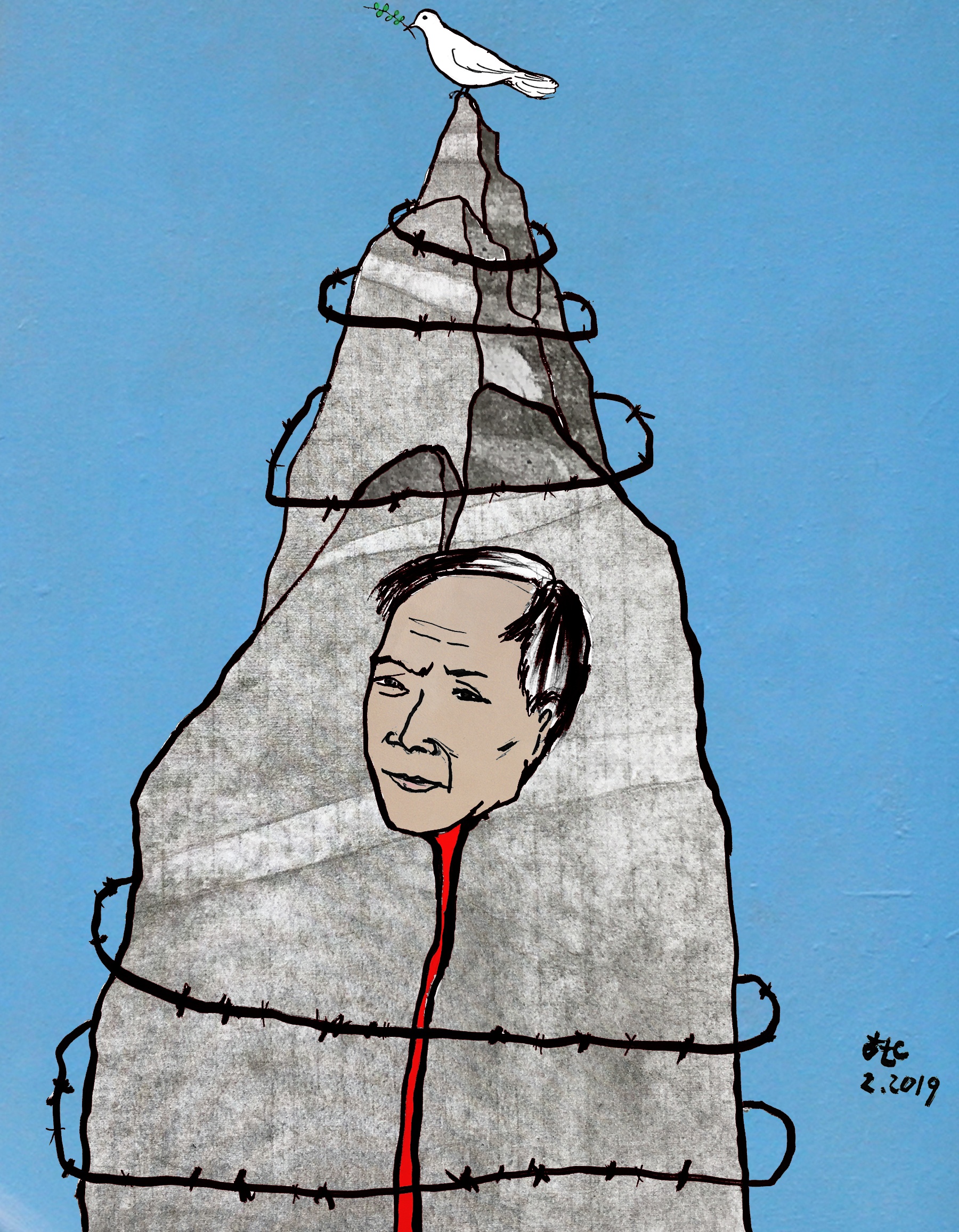 Phan Van Thu portrait by Dinh Truong Chinh
Phan Van Thu is the founder and leader of An Dan Dai Dao, a Buddhist sect founded in 1969 but outlawed after the Communist regime took over South Vietnam in April 1975.
Phan Van Thu founded An Dan Dai Dao, a Buddhist sect, in 1969 in South Vietnam which had 14 temples, hundreds of monks, and thousands of followers. After the fall of Saigon, the communist government outlawed the group, repressed their activities, and confiscated all the temples and teaching materials. Phan Van Thu and his disciples fled to the jungle, but he was arrested in August 1975 and held in solitary confinement for 5 years before being transferred to a prison in Phu Yen province. In 1983, he was released and sent to the economic zone Mai Lien, Phu Yen province, in probation. He escaped from the economic zone and fled to Dong Nai province with a few disciples to continue his religious practice. There he changed his name to Tran Cong. Still wanted by the government, he moved frequently to different regions, and finally settled in An Giang province, before returning to Phu Yen province in 1993. In 2003, he appointed a disciple to start an eco-tourist company at the Da Bia Tourist Resort in Phu Yen Province. They signed a contract with the local authorities to engage in protecting the forest and environment.
The group believed in the prophecies of Nguyen Binh Khiem, a 16th century oracle or Vietnamese equivalent of Nostradamus, and dreamed of building a new "Utopia" in which science, nature and humankind would be harmoniously balanced. They organized conferences and produced leaflets to disseminate their beliefs. According to reports in the state-run media, the group had several hundred members and sections in several central and southern provinces.
Arrested February 5, 2012. Sentenced to life in prison under Art. 79 (1999 Code).
January, 2013
life in prison
Profile last updated: 2019-11-18 03:40:54