Vietnam Free Expression Newsletter No. 3/2023 – Week of January 16-23
Greetings from The 88 Project. We bring you news, analysis, and actions regarding human rights and civil society in Vietnam during the week of January 16-24.
Happy Tet! Read a piece from the wife of political prisoner Dang Dinh Bach commemorating another holiday without him as he serves five years in prison on charges of alleged "tax evasion." And take action for him this week on the anniversary of his trial with the Stand With Bach campaign.
As the Year of the Cat arrives in Vietnam, all citizens' eyes and ears are turned to the extraordinary news that President Nguyen Xuan Phuc has resigned, confirming rumors that have been swirling on social media for weeks. Following our regular sections on political prisoners, this week's newsletter will depart from our regular format and focus mostly on this unprecedented political shake up. We have curated a number of articles that hopefully will shed some light on what this event might portend for Vietnam's economy, its foreign policies vis-a-vis the US and China, and any implications for human rights activists and defenders.
HUMAN RIGHTS & CIVIL SOCIETY
Political Prisoners
As families gathered to celebrate the new year this week, at least 210 political prisoners remained behind bars in Vietnam. Many of these prisoners have been held incommunicado from their families prior to trial. One of these people is environmental NGO leader Dang Dinh Bach, who a year ago this week was sentenced to five years in prison for "tax evasion" in a case riddled with irregularities.
An international coalition of environmental and human rights organizations is calling for Bach's release this week with the #StandWithBach campaign and are "also demanding that G7 nations providing multi-billion dollar funding for Vietnam's just energy transition support this call since it will be impossible to successfully implement the transition while environmental and climate leaders such as Bach are in jail."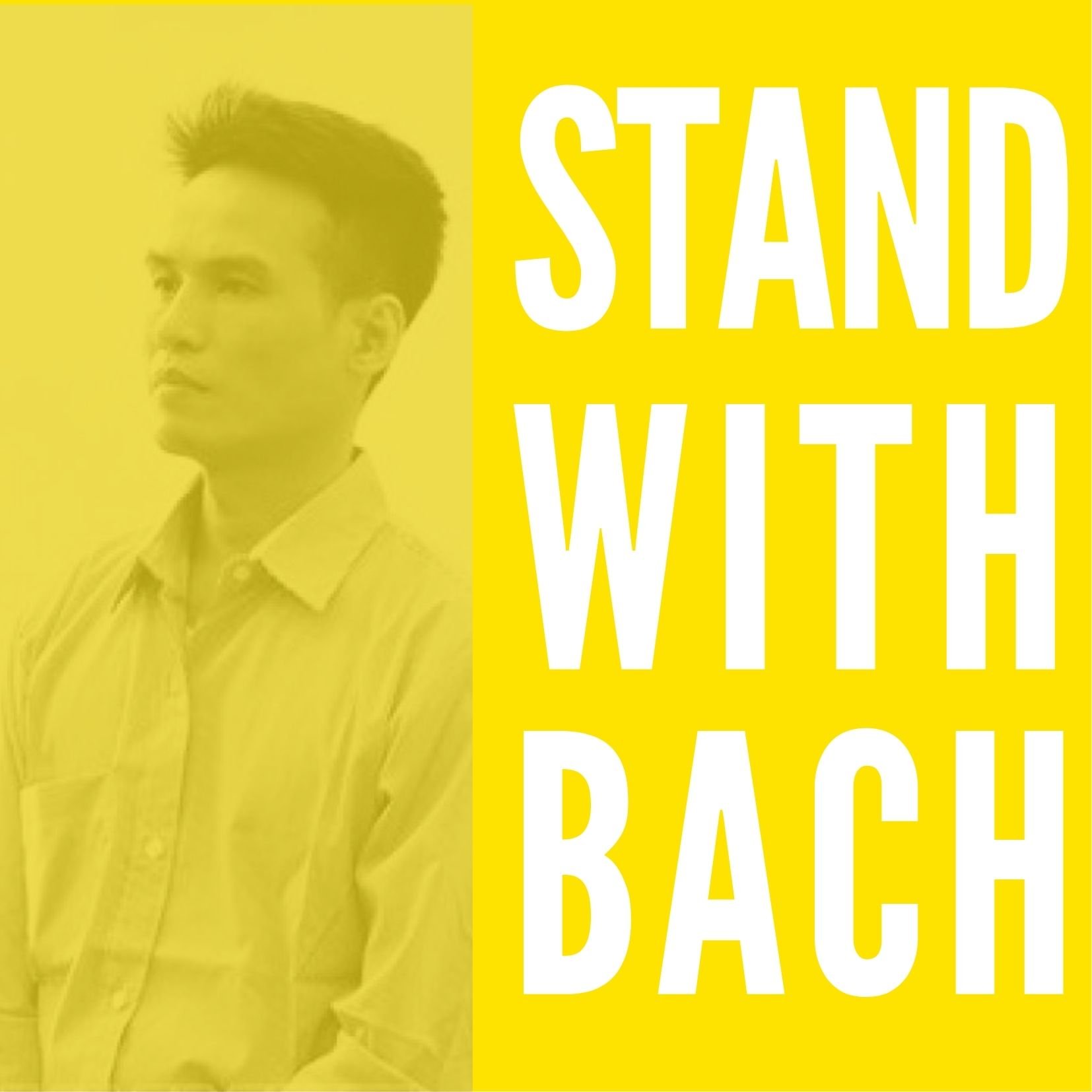 See what you can do to support Bach, here.
Bach's wife, Tran Phuong Thao, spoke about the anniversary of his trial in this piece for Fair Planet, "This Lunar New Year, I Want My Husband Home." Of his critical work on clean energy and environmental protection, Thao writes, "This work will benefit generations to come, including our son."
Dang Dinh Bach Bach was detained for six months after his arrest before being brought to trial on January 24, 2022. Many other political prisoners in Vietnam still await trial. We estimate that at least 38 people are still currently being held in pre-trial detention at this time, many without any contact with loved ones or their lawyers. Below are some of their photos.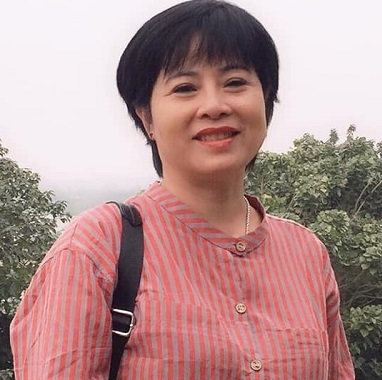 Nguyen Thuy Hanh was targeted by the authorities for starting a fund to support families of political prisoners. Despite being arrested in April 2021, she has not yet been brought to trial.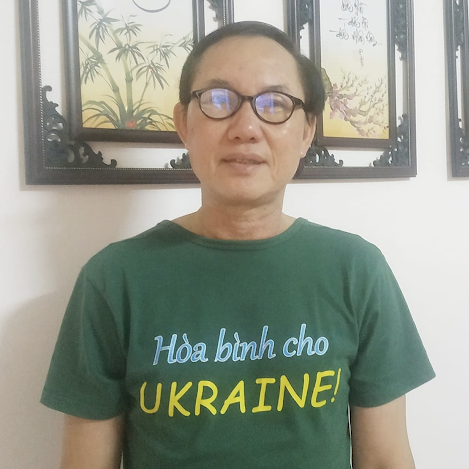 Online activist Dang Dang Phuoc, arrested September 2022, is one of dozens of political prisoners still awaiting trial in Vietnam.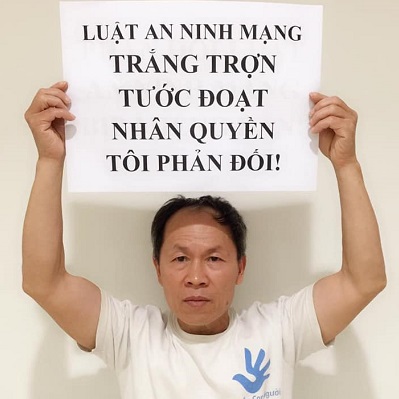 Truong Van Dung is a well known activist who was arrested in May 2022. His family reported this month that they still have not been able to visit him in detention.
International Advocacy
The UN Working Group on Arbitrary Detention (WGAD) has issued its findings on the case of political prisoner Nguyen Ngoc Anh. It found that Anh has been arbitrarily arrested and wrongly convicted, and that the government of Vietnam has violated a number of international laws and statutes. The report also says Anh's case represents a pattern of abuse and that the only acceptable remedy is his immediate release.
NEWS & ANALYSIS
Below are some of the more informative articles around the downfall of one of the "Four Pillars" of Vietnam's power structure. We begin with some background on the corruption scandals that engulfed Nguyen Xuan Phuc.
Family's alleged links to COVID-19 test kit scandal led to Vietnam President Phuc's downfall. Tung Ngo and Darelle Ng, CNA; January 20, 2023: Madam Tran Thi Nguyet Thu, the spouse of Mr Phuc, and their relatives were allegedly part of a US$170 million scandal involving fraud over COVID-19 test kits. … During the early days of the pandemic in March 2020, Vietnam announced its first locally-produced COVID-19 test kits that met the standards of the World Health Organisation. With US$800,000 from the state coffer, the joint project between the Military Medical Academy and private firm Viet A would make the test kits cheaper to produce, according to the programme's researchers. However, according to investigations, it turned out to be one of the biggest frauds in the country's history…
One day after Nguyen Xuan Phuc turned in his resignation, the CPV's General Secretary Nguyen Phu Trong and his Chinese counterpart Xi Jinping exchanged "Congratulatory Letters on Spring Festival." Was it merely a diplomatic formality? A coincidence? Most likely that's not the case.
Vietnamese anti-corruption drive that claimed president's scalp prompted by similar concerns as China's, observers say. Cyril Ip, South China Morning Post; January 21, 2023: Academic observers say it was motivated by concerns similar to those cited by Chinese President Xi Jinping in launching his anti-corruption drive. Zhao Weihua, director of Fudan University's Centre for China's Relations with Neighbouring Countries, said the impetus behind Vietnam's anti-corruption drive was to secure the ruling party's legitimacy, which largely depended on social stability.
For a deeper dive, the following analysis of the political implications of Phuc's downfall is well worth a read.
Vietnam political shakeup weakens technocrats and puts focus on security. Zachary Abuza, RFA; January 17, 2023: Politically, it is clear that the infighting ahead of the mid-term congress is intensifying. While I predicted Phuc would be ousted, I didn't see it coming days before the Feb. 22 Lunar New Year holiday; that was too unseemly. But this is bare knuckled politics, as elites seek to consolidate their wealth and power. The days of collective leadership are gone. This is an era of no holds rent-seeking, power accumulation, and avarice. … Finally, two of the top four leaders would be from the public security ministry. Five members of the now 16-member politburo also came out of the ministry. … That is institutional capture and really tells you all you need to know about the regime's priorities: security above all else.
What's next?
Vietnam succession battle heats up after president's ouster. Bloomberg News, Bangkok Post; January 20, 2023: It is unclear to what extent the political shakeup may impact domestic and foreign policy. Vietnam has leaned closer to the US in recent years, particularly on defence issues as China has become more assertive over disputed territory in the South China Sea. Trong, who was the only Vietnam Communist party chief to meet a US president at the White House, last year became the first foreign leader to pay an official visit to China after Xi secured a precedent-breaking third term in office, and he has since conveyed a desire to bring the relationship to "new heights." Phuc had overseen a push to improve relations with the US and frequently met top executives and advocated for free trade during regular addresses to the World Economic Forum in Davos, Switzerland.
Meanwhile, in other news…
More arrests in Vietnam's latest bribery scandal.
'Prison after prison': Debts trap foreigners in Vietnamese jails.
5 Influential Political Figures in Vietnam in 2022. 
IN CASE YOU MISSED IT
A well-researched article on how the government tries to regulate social media and influencers in Vietnam.
Anti-American Propaganda in Vietnam. Despite growing cooperation with Washington, an anti-U.S. streak runs deep among communist leaders and the general public alike.
© 2023 The 88 Project
https://the88project.org/wp-content/uploads/2023/01/Stand-with-Bach-graphic.jpg
1654
1654
kayleedolen
https://the88project.org/wp-content/uploads/2019/01/88project.png
kayleedolen
2023-01-25 03:06:56
2023-01-25 03:06:56
Vietnam Free Expression Newsletter No. 3/2023 – Week of January 16-23