Nguyen Ngoc Anh
Current Status: Sentenced to prison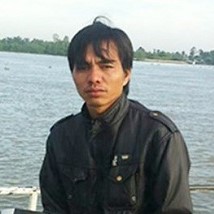 Other Names: Nguyễn Ngọc Ánh
Date of Birth: October 12, 1980
Gender: M
Ethnicity: Kinh
Occupation: Engineer
Last Known Prison: Xuan Loc prison, Dong Nai province
Areas of Activism:
Anti-corruption
Environment
Freedom of expression
Human rights
Sovereignty
Highlighted Human Rights Concerns:
Torture
Solitary Confinement
Denial of Legal Representation
Denial of Adequate Medical Treatment or Supplies
Prolonged Incommunicado Detention
Harsh Physical and Administrative Conditions
Denial of Family Visit/Punitive Prison Transfer
Infliction of Physical and Psychological Pain
Online commentator
January 2023:
The UN Working Group on Arbitrary Detention (WGAD) issued its findings on Anh's case. It found that Anh has been arbitrarily arrested and wrongly convicted, and that the government of Vietnam has violated a number of international laws and statutes. The report also says Anh's case represents a pattern of abuse and that the only acceptable remedy is his immediate release.
October 2022:
Nguyen Ngoc Anh told his wife over the phone on October 18 that he had been on a hunger strike at Xuan Loc Prison since October 17 to demand improvement in prison conditions. Nguyen Thi Chau said when she visited Anh on October 10, he said he'd been requesting to be moved to a different cell many times but was always denied. During the phone call, Anh said the current cell is damp and dark without electricity at night, causing his health to suffer.
July 2022:
Nguyen Ngoc Anh, a blogger currently serving a six year prison term at Xuan Loc Detention Center, has launched a sit-down strike to demand better conditions for political prisoners. According to his mother, Nguyen Thi Chau, "Most of the prisoners jailed at Xuan Loc on political charges are now held in small, humid cells and suffer from poor health, though better cells are available in a new wing of the prison."
Details - Background, History of Activism, Family Situation.
Nguyen Ngoc Anh, born in Hanoi, majored in aquaculture at Nha Trang University. After moving to Ben Tre Province ten years ago, his family began to grow shrimp in ponds in Binh Hoa village, Binh Dai commune, Dinh Dai District.
On his Facebook account, he sometimes shared and commented on news such as the increasing of gasoline prices. He also appeared in some livestreams, which were initiated by Facebooker Hoang Ngoc Dieu, to debate about emerging social issues.
Arrested August 30, 2018. Sentenced to 6 years in prison and 5 years probation under Art. 117 (2015 Code). Expected Release is August 30, 2024.
August 30, 2018
Ben Tre province public security, Ben Tre province
Binh Hoa Village, Binh Dai Commune, Binh Dai District, Ben Tre Province (
map
)
June 6, 2019
The People's Court of Ben Tre Province
Dang Dinh Manh
6 years in prison and 5 years probation
August 30, 2024
freedom from arbitrary arrest or detention
liberty and security of the person
freedom of expression
fair trial
Human Rights Watch
Amnesty International
UN Working Group on Arbitrary Detention
The European Union
Nguyen Thi Chau, Anh's wife, said that he was detained on August 30, 2018, at around 11:00 am. At that time, he was on the way to meet the communal police in accordance with the summons order released a day before.
Police then went to his house to search and confiscated his laptop, phone, several USBs, and documents. In addition, many police in plainclothes also surrounded his house to observe his wife's activities after his arrest.
On September 4, he was prosecuted under Article 117 of the 2015 Penal Code for "Making, storing, spreading information, materials, items for the purpose of opposing the State of Socialist Republic of Vietnam."
Thanh Nien newspaper, an internal newspaper, reported that from March 31 to August 14, Anh created two different Facebook accounts to share, upload, and livestream items with anti-government and anti-party content. Through those videos, Anh "propagated fabricated information, distorted, defamed the people's administration, which resulted in suspicious, panic and anxious psychology among the people." He was also accused of inciting people to protest on June 10 and preparing for another protest on September 2, a national day.
However, his wife pointed out the real reasons of his arrest were actually because he raised his voice on national issues such as poor governmental management on social issues; violations of human rights, especially freedom of expression; China's aggression on the South China Sea dispute; corruption; and environmental pollution.
On September 4, to meet Anh's requirement for representation, lawyer Dang Dinh Manh went to the Ben Tre Provincial Security Investigation Agency to carry out the procedure for defense registration for Anh. Anh's request for a lawyer was also confirmed by security officials on the same day.
However, on September 6, the Ben Tre Security Investigation Agency suddenly sent out an announcement about Anh's alleged withdrawal of the registration of his lawyer.
This news was shared by his lawyer, Manh Dang. He also shared a copy of handwriting supposedly written by Anh on September 4 saying that he wanted to withdraw the request to hire a lawyer because his family's finances were in trouble and that he could self-study to defend himself.
November 2018:
On November 19, Nguyen Ngoc Anh's wife was not allowed to meet with Anh in prison but was said to send a letter to update him on news. Police had been questioning her on various subjects since his detention, including an alleged debt.
March 2019:
On March 11, 2019, Nguyen Ngoc Anh's wife went to send him items at his detention center. However, a detention supervisor took her to the main police station, which she first thought meant that they had completed their investigation into Anh. However, she was questioned for an hour and a half by four security officers while serving her son breakfast. All questions were about her friends on Facebook, as well as her conversations. Police asked her to sign documents after the interrogation, but she refused.
Nguyen Ngoc Anh's father passed away in Hanoi on March 20, while Anh was in pre-trial detention. His wife and son were able to attend Anh's father's funeral.
On March 29, Nguyen Ngoc Anh's wife reported on her meeting with security forces. She was questioned about the "50k Fund" and "Environment Fund," organizations that were established to support poor families affected by the harassment or imprisonment of a family member, as well as money that she received from these groups. All the questions were allegedly to find out more about her relationships and her financial situation.
April 2019:
On April 4, 2019, Nguyen Ngoc Anh and his family were finally able to meet after more than seven months. He revealed that his health was not good during the first four months in prison, but it had improved. His spirits had also lifted recently. Anh encouraged his wife not to worry about him and to be strong. He said he knew what to do in prison and that he was not lonely. The visit with his wife and son brought him much joy.
June 2019:
On June 6, Nguyen Ngoc Anh was sentenced to six years in prison under Article 117 of the 2015 Penal Code for "making, storing, spreading information, materials, items for the purpose of opposing the State of Socialist Republic of Vietnam" for expressing his views on national issues on Facebook, protesting the Formosa environmental disaster, supporting political prisoners, and calling for protests.
September 2019:
In Binh Phu Detention center, in Ben Tre Province, Nguyen Ngoc Anh was facing serious maltreatment while waiting for an appeal trial. Anh had been held with common criminal inmates and had been suffering from severe physical and mental harassment-- including death threats-- for two months, which he believes to have been inflicted upon him at the command of the detention center leadership. From his arrest on August 30, 2018, until his first instance trial, Anh had no defense counsel. In the process of his appeal, Anh and his lawyer (hired after the first trial) still had not been allowed to meet. The authorities also refused Anh's request for medical treatment and medicine sent by his wife
**
Update: Nguyen Ngoc Anh was in a dangerous situation after he was viciously beaten by a cellmate. He sought treatment in prison but was refused. His wife reported that he was having trouble walking and using his hands at her recent visit with him. After the attack, Anh was forced into solitary confinement. Anh revealed that the detention center ignored his requests to change rooms. Anh wrote a complaint to report his cellmate's illegal actions, as well as a request for medical treatment to see if any of his limbs were broken. In response, the detention medial center just quickly checked him over and concluded that he had osteoarthritis pain. However, his pain was so painful that Anh was unable to eat and sleep. Despite his health condition, a senior detention official advised him to accept the reality of his situation and comply with the detention regulations.
October 2019:
On October 23, 2019, Nguyen Thi Chau had a meeting with Ben Tre province police, as requested by the police department. She refused to give the police more than one hour of her time unless they paid her money to cover the time she might lose. The police were concerned about her activities with the Wives of Political Prisoners Group. They warned her not to provoke the government by wearing a Hoang Sa - Truong Sa T-shirt or answering interviews from Radio Free Asia. However, Chau was very firm about exercising her freedoms, and she insisted on doing whatever legal activities she could to help secure her husband's release from prison.
November 2019:
Nguyen Ngoc Anh's wife, Nguyen Phu An Duong, traveled to Ho Chi Minh City in preparation to participate in her husband's appeal trial. According to her, the undercover public security forces followed her all the way from Ben Tre to Ho Chi Minh City and watched her very closely. On the day of the trial, November 7, it is believed that when some supporters of Anh tried to enter the courtroom, they were required to present a birth certificate, not an regular identification, which is what is normally requested. This was likely in a bid to prevent supporters from attending the trial. The public security forces patrolling the National High Court at Ho Chi Minh City said that because the courtroom was very small, only people with an "invitation" could enter.
At 10:30 am, the Court quickly reached its final conclusion and upheld the judgment against Anh and his six-year prison sentence. While this was expected, it still shows how the judicial mechanisms utilized by the activists and their families cannot produce any real results against the systematic injustices facing political prisoners.
The result of Anh's appeal trial was probably predictable because Vietnam's authorities have shown no intention to stop repressing and silencing dissidents through applying the provisions of the 2015 Penal Code, particularly Articles 117 (propaganda against the State), 318 (causing public disorder), and 331 (abusing democratic freedoms). Even when many international human rights organizations criticize the Vietnamese government on their violations of human rights, especially civil and political rights, the crackdowns continue and seem to only have worsened in recent months.
January 2020:
Authorities transferred Nguyen Ngoc Anh to a new prison without notifying his family in advance; his wife went to the old prison in Ben Tre province to visit and deliver him food on January 21, only to be told that he had been moved to Xuan Loc prison in Dong Nai province. When she finally was able to see him, he reported that he had recently been physically assaulted by prison officers.
March 2020:
On March 3, 2020, Nguyen Phu An Duong, Anh's wife, was again "invited" to work with the local public security about her online posts and current activities. They insisted that this meeting was urgent and related to her husband's condition, so Duong decided to go to the meeting to obtain more information. However, at the meeting, they mostly tried to interrogate her about her online posts and her activities. Duong and the wives of many political prisoners have organized a small association to support each other. Duong declined to answer the authorities' questions and left. This was not the first time authorities have used such tactics to harass her.
May 2020:
Nguyen Ngoc Anh was able to call his wife on May 8, 2020. During the call, he mentioned that the running water has been heavily contaminated. The prisoners had been uniting to request an investigation and usable water. The prison authorities responded by threatening to use force against them.
November 2021:
A group of at least eight political prisoners held at Xuan Loc Prison staged a strike to demand that they be allowed to go outside for sunlight and exercise. Nguyen Thi Chau, the wife of Nguyen Ngoc Anh, told Radio Free Asia that the group had been refusing prison meals for over 60 days and survived only on crackers and water. Anh told his wife that the political prisoners had been held inside their cells since June, even though there had been no positive cases of Covid-19 at the prison.
March 2022:
The wife of Nguyen Ngoc Anh reported on her Facebook that she and the wife of Ho Dinh Cuong went to visit their husbands at Xuan Loc Prison on March 12, 2022. Anh was healthy, but he reconfirmed what Huynh Duc Thanh Binh shared with his mother: that the prisoners in Xuan Loc Prison were suffering from mange and ringworm, but prison officials have ignored their repeated complaints.
June 2019:
The EU condemned the decision against Anh after his June 6, 2019, trial and said he should be released, saying "Nguyen Ngoc Anh's right to peaceful freedom of expression is guaranteed by the Vietnamese Constitution." Amnesty International and Human Rights Watch spoke out in support of Anh ahead of the trial.
November 2019:
Many international organizations, including the EU, Amnesty International, and Human Rights Watch called on Vietnam's authorities to respect human rights and release Nguyen Ngoc Anh. One day prior to Anh's appeal trial, Human Rights Watch continued to urge for his release, saying that "Nguyen Ngoc Anh is among a rapidly increasing group of political dissenters locked up for expressing opinions on Facebook."
Khởi tố ông Nguyễn Ngọc Ánh vì "Tuyên truyền chống nhà nước", RFA Vietnamese, September 4, 2018
Shrimp Farmer Arrested, Charged with Anti-state Propaganda amid Intensified Crackdown, Defend the Defenders, September 5, 2018
Vietnam: Facebook user gets six-year jail for 'anti-state' posts, Al Jazeera, June 6, 2019
Jailed Pro-democracy Activist Nguyen Ngoc Anh Threatened with Death While Waiting for Appeal, Defend the Defenders, September 6, 2019
Nguyen Ngoc Anh Facing Death Threats and Other Severe Harassment in Prison, The 88 Project, September 18, 2019
Jailed Vietnamese Blogger Transferred to New Prison With No Word to His Family, Radio Free Asia, January 24, 2020
Vietnam political prisoners held all day in cells launch strike, Radio Free Asia, November 29, 2021
Prison conditions update, Facebook post, March 2022
Jailed Vietnamese blogger protests harsh conditions in prison, Radio Free Asia, July 25, 2022
Tù nhân chính trị Nguyễn Ngọc Ánh tuyệt thực vì bị "khủng bố" trong trại giam Xuân Lộc, RFA Vietnamese, October 19, 2022
Findings of the UN Working Group on Arbitrary Detention, November 2022
Profile last updated: 2023-05-06 19:07:23