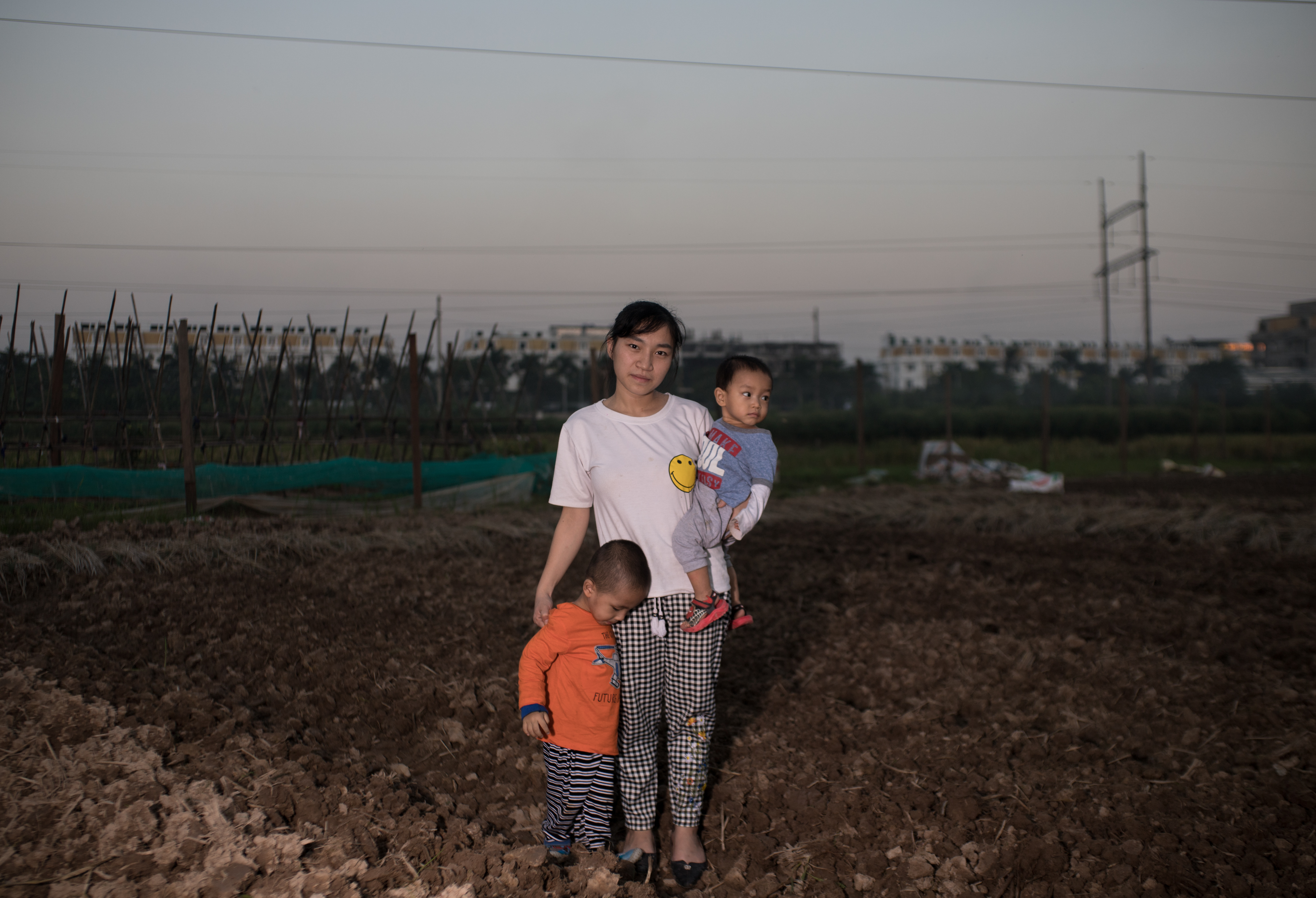 Statement of Thu Do, Wife of Land Rights Activist Trinh Ba Phuong
Thu Do (b.1999) is the wife of land rights activist Trinh Ba Phuong. Phuong was arrested on June 24, 2020, for his peaceful activism. He is waiting for trial on charges of "conducting propaganda against the state," under Art. 117 of the 2015 Criminal Code, which carries a penalty of 10 to 20 years in prison. His trial and that of co-defendant Nguyen Thi Tam, scheduled for November 3, was postponed at the last minute. According to Thu Do, Phuong's health has stabilized, and he is reported to be strong mentally. He told the lawyer that at one point, investigators tried to pressure him by telling him that if he did not plead guilty, they would arrest his wife as well. Below is Thu Do's statement in which she shares details of her family's situation and callsfor international attention to her husband's case.
—
My name is Do Thi Thu; I am 22 years old. I have two children. One is three years old; one is one year old. My husband is Trinh Ba Phuong. We were in love for a short timebefore we got married. During our courtship, Phuong told me that he might get imprisoned and asked if I was afraid of that. I was only 19 years old at that time, so I didn't think much about it. I thought only that if my husband did the right things, things that were basic human rights, then why would anyone arrest him? Neverdid I think that my husband wouldbe detained someday. But now,I haverealized that living under this communist regime, nothing is impossible. Even if you do or say the right thing, ifthe Party doesn't like it, you can go to jail anytime.
In our family, I'm busy taking care of the babies, so my husband has to take care of everything else. That's why ever since my husband was arrested, our family has faced many hardships. Not only do I have to care for two small children by myself, now I also have to take care of three adultsin prison. At the time of their arrests I had just given birth to my youngest child only four days earlier. I had to witness not just my husband's arrest but also the arrests of his mother and brother. The truth is, I was so depressed and had a total mental breakdown. Whenever the depression arose, or the stress from everyday living was too great, I just wanted to play with my children because they helpedlift my spiritand make me feel stronger.
I have never regretted marrying Phuong. In fact, I am very proud of him because he is a wonderful husband, a disciplined father who gives his wife and children whatever best he can. He is also a very courageous man, unafraid to speak out against social injustice. These days I'm doing his job of selling crabs. When grapefruit harvest seasonarrives, toward the end of the year, I will switch to selling grapefruits. When that's over, I'll go back to selling crabs again. And the process keeps repeating, so I have very little time to take care of the children. In order to pay the bills, I had to start selling crabs in my husband'splace only two months after giving birth.
On June 24, 2020, Hanoi's security police arrested my husband. It's been 16 months, yet my family still has not been able to see himeven once. After I wrote many letters to the court requesting that they let me see my husband, on October 21, 2021, the People's Court in Hanoi finally sent an order to the detention centerto resolve myrequest according to the law. But when I got to Detention Center No. 1 in Hanoi, the police there did not let me go in tosee my husband; the reason givenwasCovid. I asked that they produce a written explanation for why I could not visit a temporarily detained person; they gave me a copy of an explanation dated April 30, 2021, which is wrong because today's date is October 22, 2021. As of today, the chairman of Hanoi's People's Committee has issued order number 21-CD–UBND, which executes resolution 128-NQCP of October 11, 2021, stating that all government agencies and officesmust return to their normal activities. Yet, the detention center did not let me goin to see my family members. Through this, I sincerely hope to receive assistance fromindividuals both inside and outsideVietnam, UN agencies, international human rights organizations, foreign embassies who are concerned about my husband's case. I also call on the government of Vietnam to free my husband unconditionally.
https://the88project.org/wp-content/uploads/2021/11/IMG_9959-2.jpg
4048
5930
comms
https://the88project.org/wp-content/uploads/2019/01/88project.png
comms
2021-11-18 08:58:48
2021-11-18 09:13:08
Statement of Thu Do, Wife of Land Rights Activist Trinh Ba Phuong