Vietnam Free Expression Newsletter No. 8/2023 – Week of February 21-27
Greetings from The 88 Project. We bring you news, analysis, and actions regarding human rights and civil society in Vietnam during the week of Feb. 21-27. One political activist was released while another was re-arrested. The government of Vietnam appears to be cranking up the heat as a spate of lawyers were either arrested or are being investigated for violating Article 331 – "abusing democratic freedoms." The arrests are so jarring and unexpected that, for the first time since this law came into existence, regular folks have begun discussing "331" widely on social media. In other news, the Vietnamese Communist Party (VCP) is expected to nominate a new president sometime next week to replace Nguyen Xuan Phuc. U.S. diplomats were prevented from meeting with a religious group in Dak Lak Province. Vietnam has abstained from condemning the Russian invasion of Ukraine – again. Netflix plans to open an office in Vietnam.

HUMAN RIGHTS & CIVIL SOCIETY
Political Prisoners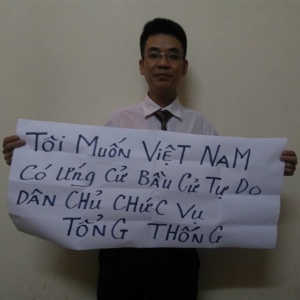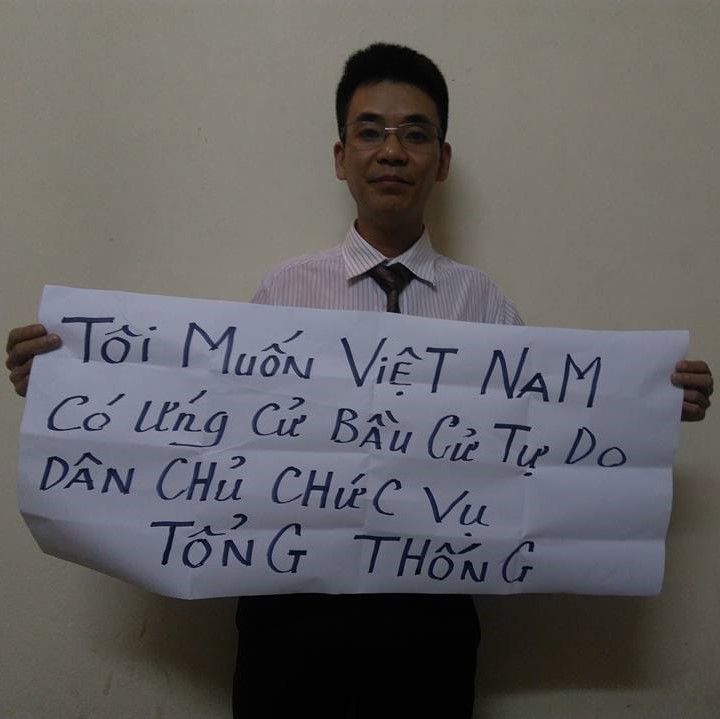 Nguyen Van Dien
Political activist Nguyen Van Dien was released on Feb. 27. A leading member of a group called "National Movement to Revive Vietnam," Dien was arrested in 2017 for spreading "anti-state propaganda" according to Article 88 and sentenced to 6.5 years in prison. He will be on probation for another four years.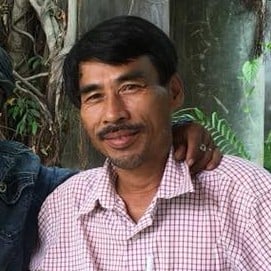 Le Minh The
Facebook activist Le Minh The has been re-arrested. The [pronounced tha-y] was first arrested in 2018 for participating in the public protests and was sentenced to two years in prison for "abusing democratic freedoms" under Article 331. He was released early in July 2020 for unknown reasons. The has been charged once again with "abusing democratic freedoms," although the authorities did not say which of his postings had violated Article 331.

Le Tung Van
Human rights lawyers Dang Dinh Manh, Ngo Thi Hoang Anh, and Dao Kim Lan are under investigation for potentially violating Article 331, according to Long An Provincial Police. The three are part of the team that worked on the Bong Lai Temple case, defending the 90-year-old monk Le Tung Van and his students.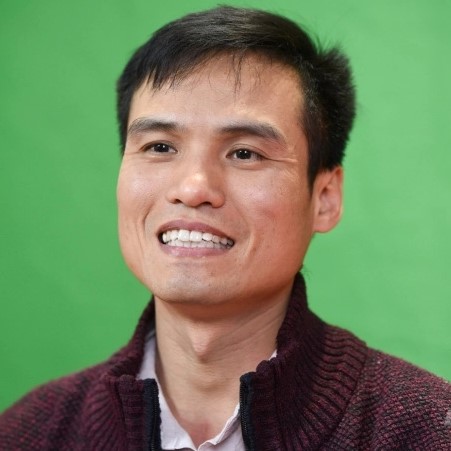 Dang Dinh Bach
Tran Phuong Thao, Dang Dinh Bach's wife, visited Bach in prison on Feb. 16, 2023. Bach told her that his 2022 Lunar New Year was harsh as he lived in a wet prison cell with many rats. He also told Thao he was taken to the emergency room, but when Bach tried to tell Thao why he was taken to the hospital, the prison guards stopped him. "I guess it could be because of his 24-day hunger strike," Thao said. On Jan. 18, 2023, an officer from the Department of Civil Judgment Enforcement of Hanoi called Thao and told her to pay the alleged tax amount owed of VND 1,381,093,134 ($58,059). He said if the money was not paid, the department would confiscate property belonging to the family. Thao told The 88 Project that she had no intention of paying the money, as Bach continues to maintain his innocence. Bach, an environmental NGO leader, is serving a five-year prison sentence under charges of tax evasion.
Journalist Nguyen Thi Han Ni has been arrested and is being investigated for violating Article 331. A former attorney herself, Han Ni is accused by Nguyen Phuong Hang of libel and defamation via livestreams on her social media account. A major online influencer in Vietnam, Phuong Hang was arrested in November last year for "abusing democratic freedoms" after Han Ni accused her of libel and defamation. Currently in pre-trial detention, Phuong Hang has hit back at her accuser with countersuits.
Beside Han Ni, two other lawyers have also been detained for allegedly violating Article 331 related to the case of Phuong Hang. Dang Anh Quan, Ph.D., a current lecturer at the HCMC School of Law, used to work with Phuong Hang on her livestream videos, some of which contained allegations of wrongdoings by major celebrities, such as popular comedian Hoai Linh. Last year, it was Han Ni who suggested to the police that Quan should be investigated. Quan was arrested on Feb. 25.
On the same day, police also arrested attorney Tran Van Sy and searched his office in Vinh Long Province. Sy is also being investigated for violating Article 331 related to the Phuong Hang case. No further details were given.
Lastly, another person accused by Han Ni, Youtuber Nguyen Van Dien, was arrested for "disturbing the peace" after being involved in a fight with some other Youtubers on the streets of Ho Chi Minh City. While details are still murky, it is not uncommon or unheard of for the Vietnamese authorities to hire thugs to create troubles.
International Advocacy
HRW shares a sobering (and somewhat depressing) assessment of the continuing decline of press freedom in Southeast Asia.
NEWS & ANALYSIS
Vietnamese authorities prevent Christian group from meeting with U.S. diplomats. RFA; Feb. 23, 2023: Local authorities in southern Vietnam on Wednesday blocked U.S. diplomats from entering the homes of Christian leaders to keep them from discussing religious freedom in at least two remote villages, church members and social media posts reported. Both incidents took place in Dak Lak province, in the southern end of the country's Central Highlands region, which is home to several ethnic minority groups.
Vietnam Communist Party to Nominate New President Next Week. Philip Heijmans, Bloomberg; Feb. 24, 2023: The top brass of Vietnam's Communist Party will gather next week to nominate a new president following the abrupt resignation of Nguyen Xuan Phuc last month over revelations of widespread graft during his time as prime minister, according to multiple people familiar with the plans.
Nine Southeast Asian States Vote to Condemn Russian War on Ukraine. Sebastian Strangio, The Diplomat; Feb. 24, 2023: The vote, which took place on the eve of the anniversary of Russia's invasion of Ukraine, saw 141 member states support a resolution calling for "just and lasting" peace. Thirty-two countries abstained from the vote – among them, China and India – while just seven nations – Russia, Belarus, North Korea, Syria, Mali, Eritrea, and Nicaragua – voted against it. … Nine of Southeast Asia's 11 nations voted in favor of the resolution, with just Vietnam and Laos choosing to abstain. This was little surprise, given that they are one-party communist states who have had longstanding relations with Russia and before it, the Soviet Union.
Netflix making preparations to open Vietnam office. Fanny Potkin & Phuong Nguyen, Reuters; Feb. 24, 2023: The company is in the early stage of planning for a local entity in Vietnam after completing an assessment in late 2022 that evaluated security and political risks of operating an office in Vietnam and the handling of user data and sensitive content, the sources said.
IN CASE YOU MISSED IT
The government of Vietnam has posted a link on Facebook to take input from citizens regarding changes to the Land Rights Law being studied. The link can be found here.
The government has also issued a decree ordering state agencies to comply with the Conventions Against Torture (CAT). The decree can be viewed here.
TAKE ACTION
The 88 Project signed onto this joint statement on the closure of the Voice of Democracy newspaper. Help spread the word about the fight for freedom of expression in Cambodia!
© 2023 The 88 Project
https://the88project.org/wp-content/uploads/2018/07/nguyen-van-dien_square.jpg
719
720
kayleedolen
https://the88project.org/wp-content/uploads/2019/01/88project.png
kayleedolen
2023-03-01 01:43:01
2023-03-01 01:43:01
Vietnam Free Expression Newsletter No. 8/2023 – Week of February 21-27