Nguyen Minh Son
Current Status: Sentenced to prison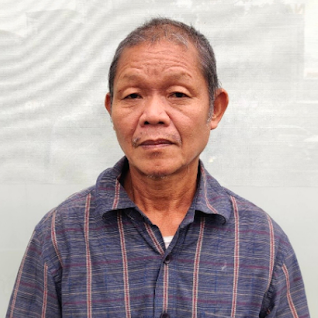 Other Names: Nguyễn Minh Sơn
Date of Birth: 1962
Gender: M
Ethnicity: Kinh
Areas of Activism:
Known Affiliations:
Highlighted Human Rights Concerns:
Denial of Legal Representation
Prolonged Incommunicado Detention
Denial of Family Visit/Punitive Prison Transfer
October 2023:
Nguyen Minh Son, 60, has chosen not to appeal his six-year sentence because he says he doesn't believe in Vietnam's court system.
September 2023:
Facebook user Nguyen Minh Son was sentenced to six years in prison on September 29 for spreading "anti-state propaganda." His wife reported to Project 88 that she was barred from attending the trial. According to state media, Son posted "one video clip" that allegedly insulted the leadership in order to propagandize against the government and the Party.
The original trial for Son was moved from Sept. 20 to Sept. 29, according to his family. Their lawyers only informed them verbally, rather than in written form, to avoid having paper evidence; this was allegedly done in an effort to avoid scrutiny of the authorities, as human rights lawyers, like those in the Bong Lai Temple case, have been recently targeted in the government's crackdown.
***
Facebooker Nguyen Minh Son, arrested on Sept. 28, 2022 and charged with "anti-state propaganda," will finally be tried on Sept. 20, according to his family. Since his arrest, Son has not been able to see either a lawyer or his family. Attorney Ngo Anh Tuan has filed paperwork to represent Son at trial but has not been able to meet his client.
Details - Background, History of Activism, Family Situation.
Son was a member of No-U Hanoi, a group that protests China's territorial claims in the South China Sea.
Profile photo: Nguyen Minh Son's picture taken by the public security force. Source
From 2017-2018, Son participated in various peaceful protests, met with other protesters, and wrote commentaries on his Facebook page. It is not clear how many protests he attended. His Facebook page is no longer accessible, so we cannot trace his postings.
Arrested September 28, 2022. Sentenced to 6 years in prison under Art. 117 (2015 Code). Expected Release is September 28, 2028.
September 28, 2022
Hanoi city public security, Hanoi
Cau Giay District, Hanoi (
map
)
September 29, 2023
The People's Court of Hanoi, Hanoi
Ngo Anh Tuan
6 years in prison
September 28, 2028
freedom from arbitrary arrest or detention
liberty and security of the person
freedom of expression
fair trial
political participation
Tran Bao Han, Son's nephew, said the police only gave the family a single document titled "Notice about the application of detention measures."
According to the notice, Son was questioned and will be detained from Sept. 28, 2022 to Jan. 25, 2023. The family is still unclear under what offenses Son is being held.
The 88 Project is following updates on the case and will update this profile as soon as more information becocmes available.
Facebooker Nguyễn Minh Sơn bị bắt do một video trên tài khoản cá nhân, RFA Vietnamese, September 29, 2022
Công an Hà Nội bắt ông Nguyễn Minh Sơn, Truyền hình Thông tấn, September 30, 2022.
Bắt tạm giam Nguyễn Minh Sơn về hành vi chống phá Nhà nước - Báo Công an Nhân dân điện tử, Công an Nhân dân Online, October 01, 2022.
Ông Nguyễn Minh Sơn nhận 6 năm tù vì chống Nhà nước, Vietnam Net, Sept. 29, 2023
Family interviews, September 2023
Profile last updated: 2023-10-25 16:50:53