Nguyen Minh Son
Current Status: Pre-trial detention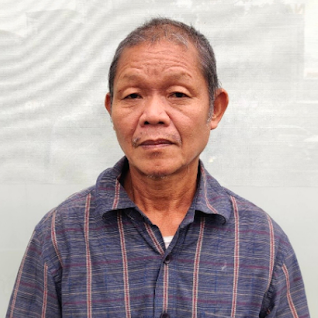 Other Names: Nguyễn Minh Sơn
Date of Birth: 1962
Gender: M
Ethnicity: Kinh
Areas of Activism:
Known Affiliations:
Details - Background, History of Activism, Family Situation.
Son was a member of No-U Hanoi, a group that protests China's territorial claims in the South China Sea.
Profile photo: Nguyen Minh Son's picture taken by the public security force. Source
From 2017-2018, Son participated in various peaceful protests, met with other protesters, and wrote commentaries on his Facebook page. It is not clear how many protests he attended. His Facebook page is no longer accessible, so we cannot trace his postings.
Arrested September 28, 2022. Charged under Art. 117 (2015 Code).
September 28, 2022
Hanoi city public security, Hanoi
Cau Giay District, Hanoi (
map
)
freedom from arbitrary arrest or detention
liberty and security of the person
freedom of expression
political participation
Tran Bao Han, Son's nephew, said the police only gave the family a single document titled "Notice about the application of detention measures."
According to the notice, Son was questioned and will be detained from Sept. 28, 2022 to Jan. 25, 2023. The family is still unclear under what offenses Son is being held.
The 88 Project is following updates on the case and will update this profile as soon as more information becocmes available.
Profile last updated: 2022-12-17 23:30:37