Vietnam Free Expression Newsletter No. 26/2023 – Week of July 11-17
Greetings from The 88 Project. We bring you news, analysis, and actions regarding human rights and civil society in Vietnam during the week of July 11-17. An imprisoned Australian citizen was released early due to diplomatic efforts. A prominent NGO leader ended his hunger strike. A former teacher was arrested for allegedly spreading anti-state propaganda. Relations between the Vatican and Vietnam improve slightly. Read analysis of the anti-corruption campaign in Vietnam, plus a look at book burning after the Communist takeover. The US Treasury Secretary travels to Vietnam, whose rosy economic statistics are called into question. A popular online news site was suspended for three months.

HUMAN RIGHTS & CIVIL SOCIETY
Political Prisoners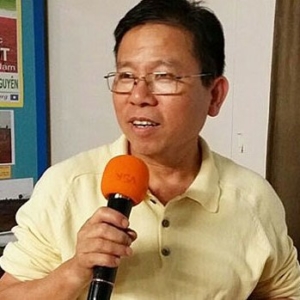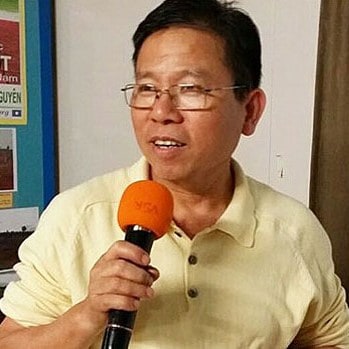 Chau Van Kham
Australian Chau Van Kham has been released from a Vietnamese prison and reunited with his family in Australia. A member of Viet Tan, an overseas pro-democracy organization labeled as terrorist by the communist regime, Kham was arrested four years ago and sentenced to 12 years in prison for his "attempt to overthrow the government" under Article 113.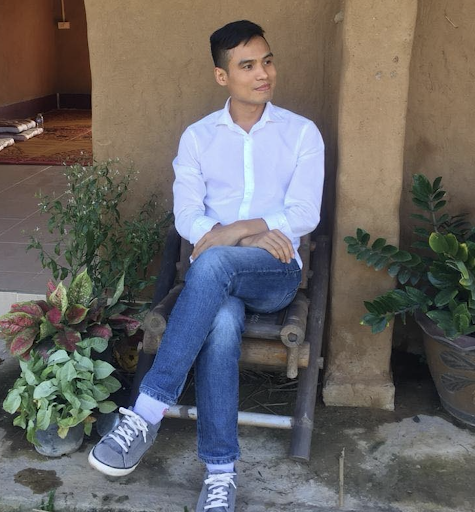 Dang Dinh Bach
Dang Dinh Bach has ended his hunger strike. His wife Phuong Thao told Project 88 that "Bach decided to do so because he felt his goal was met, namely that he wanted to see a global solidarity movement formed for justice and for the planet. Bach said that he stopped breathing at one point and that his heart stopped beating. His weight dropped to 43 kilos, but his spirit is strong. After he stopped breathing, he felt a surge of energy and clarity that he had reached the limit of what he could endure and that his mission was accomplished. One thing he shared specifically was that the knowledge that 100 organizations signed on to the campaign was significant to him." He also specifically asked Thao to share that he felt his message, spirit, and hopes were understood and that he was kept alive by this coalition.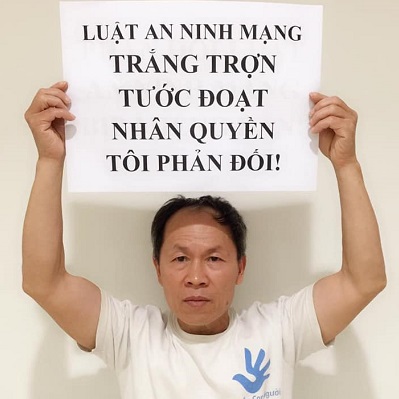 Truong Van Dung
Truong Van Dung's six-year sentence was upheld by an appeals court in Hanoi on July 13. Dung was convicted in March 2023 of "anti-state propaganda." His lawyer Le Dinh Viet, who met with Dung for the first time on July 12, said Dung told him he believes human rights are universal and that he had not done anything illegal or wrong.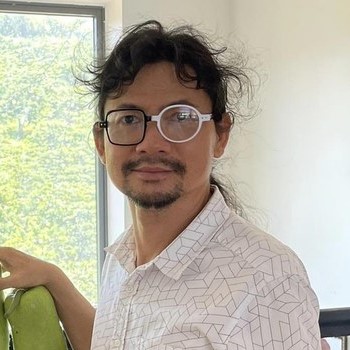 Duong Tuan Ngoc, Source: Duong Tuan Ngoc Facebook via Radio Free Asia
Duong Tuan Ngoc was arrested by Lam Dong provincial police on July 15. Formerly a university lecturer, he was given the nickname "Teacher Duong Tuan Ngoc" for his many video clips on nutrition, technology, and history. He was especially well known for various livestreams and videos purported to reveal "the real Ho Chi Minh" and expose the many failings of the Party and the government. Ngoc also posted on his YouTube channel parodies based on pop songs to poke fun at corrupt Communist officials. His wife, Bui Thanh Diem Ngoc, said her husband was charged with spreading "anti-state propaganda" based on Article 117 of the 2015 Criminal Code.
Phan Tat Thanh, nicknamed Black Aaron, was arrested on July 5 by Ho Chi Minh City (HCMC) Police. Thanh used to manage a Facebook page called "Nhat Ky Yeu Nuoc" (Patriotic Diary). The page was created 10 years ago but has been dormant for the last five years. It is not known why the state decided to arrest him now.
International Relations
The Vatican and Vietnam are due to take a major step towards improving their long strained relations by finalizing a deal in which Hanoi will allow the Holy See to have a resident representative in the Communist-run country.
NEWS & ANALYSIS
Nguyen Phu Trong's Anti-corruption Campaign: Arrests as an Insufficient Measure of Effectiveness. Lee Nguyen and Carrie Nguyen, The Vietnamese, July 13, 2023: In terms of the number of affected individuals across various levels of positions, Vietnam's anti-corruption campaign can be considered a resounding success. In the nearly 50 years since the country's official reunification, the VCP has accomplished what no previous generation of leaders was able to do. However, upon further reflection, many issues still exist within the Vietnamese government and state apparatus today.
Cultural Devastation in Post-1975 Southern Vietnam: Book Burnings, Imprisonment of Intellectuals, and Publishing Monopoly. Lee Nguyen and Aerolyn Reed, The Vietnamese, July 12, 2023: Vietnam's recent decision to ban the Barbie movie garnered international attention, shedding light on the country's stringent censorship practices in the realm of arts and culture. While this move serves as a stark reminder of the censorship landscape, it cannot be equated with the profound cultural devastation experienced in the southern regions of Vietnam, previously known as the Republic of Vietnam (1954 – 1975), after the North took over on April 30, 1975.
Yellen to travel to India for G20 finance meeting; Vietnam for bilateral talks. Andrea Shalal, Reuters; July 13, 2023: In Vietnam, she will meet with Vietnamese finance officials and central bankers, as well as the economic commissioner from the Vietnamese Communist party, Treasury said. She will also participate in a lunch with women economists, following on similar meetings she has held in Japan, South Korea and China, and take part in a female leadership conference hosted by Foreign Trade University, Treasury said.
Vietnam's glowing economic statistics raise eyebrows at home. Yuji Nitta, Nikkei Asia; July 15, 2023. Skepticism about economic statistics released by Vietnam's central and local governments is spreading, as gross domestic product and tourism figures show marked improvement despite poor business sentiment.
In Vietnamese:
Zing News, a popular online news site in Vietnam, announced they would be suspended for three months, starting on July 14, as part of an administrative punishment by the Ministry of Information and a decision by the Vietnam Publishers Association.
IN CASE YOU MISSED IT
The Prime Minister's office has released a directive to revise the law regarding "responsible business practices." The aim of the new directive is to support sustainable development and ensure conformity with international obligations, especially the Europe-Vietnam Free Trade Agreement.
© 2023 The 88 Project
https://the88project.org/wp-content/uploads/2023/07/Duong-Tuan-Ngoc_Source-his-Facebook-via-RFA.jpeg
350
350
kayleedolen
https://the88project.org/wp-content/uploads/2019/01/88project.png
kayleedolen
2023-07-18 13:42:15
2023-07-18 13:42:15
Vietnam Free Expression Newsletter No. 26/2023 – Week of July 11-17