International Women's Day Update: High Profile Activists and Online Commentators Alike Targeted by the Authorities Over the Past Year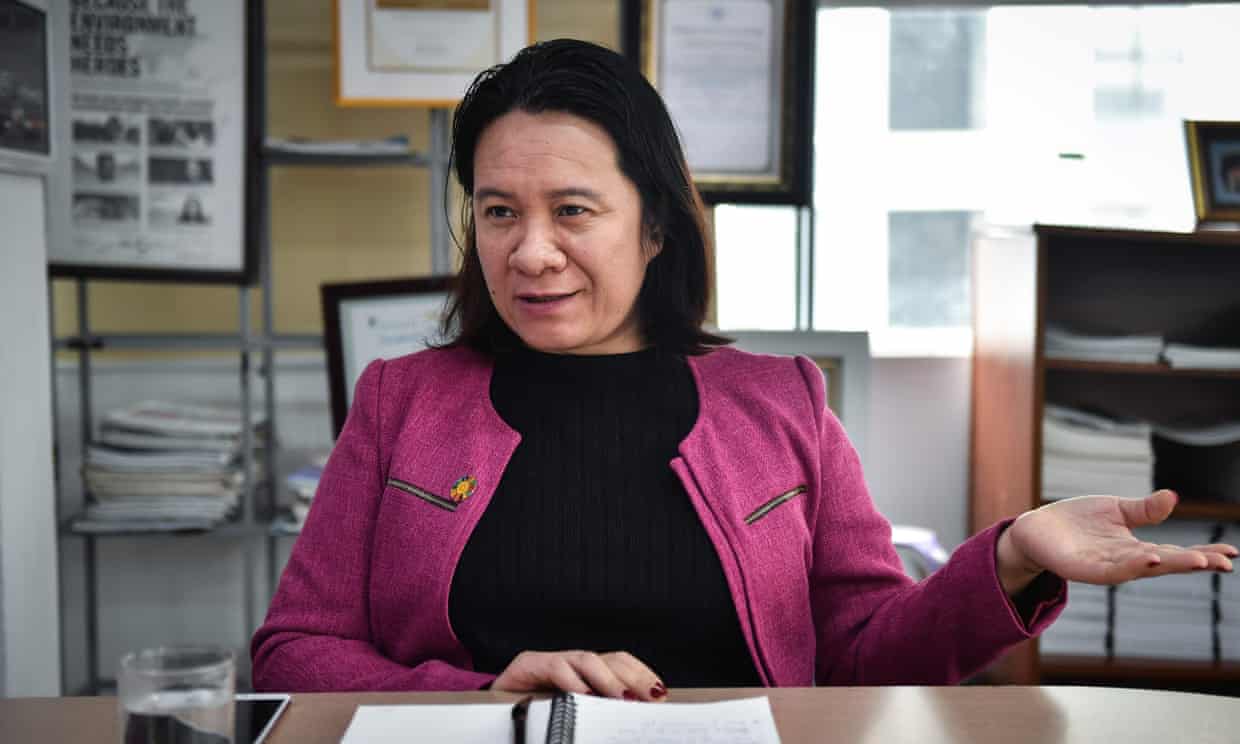 Environmental activist Nguy Thi Khanh was arrested in early 2022, Source: Lillian Suwanrumpha/AFP/Getty via The Guardian
Women have played an important role in the struggle for freedom of expression in Vietnam. Although they represent a minority of overall arrests, women have often been important actors in Vietnamese civil society. The draconian prison sentences handed to many women suggest that the Vietnamese government also recognize their influence. In anticipation of International Women's day on March 8, this article explores the contributions women have made to the struggle for freedom of expression in the last 12 months, and the price they have paid for doing so.
Since International Women's Day in 2021, three women have been arrested for issues related to freedom of expression in Vietnam. A fourth woman, Nguyen Thi Thuy, may have been arrested in 2021 but there is no confirmed date of her arrest and little is known about her case. During the same time period, however, eight women arrested in 2020 faced trial and were handed prison sentences. The majority of these women, with two notable exceptions, were arrested or sentenced under Articles 331 or 117 of the 2015 Criminal Code. Article 331 prohibits "abusing democratic freedoms," while Article 117 prevents the dissemination of material which "opposes" the government. Both articles have been roundly criticized by human rights groups and international institutions like the UN.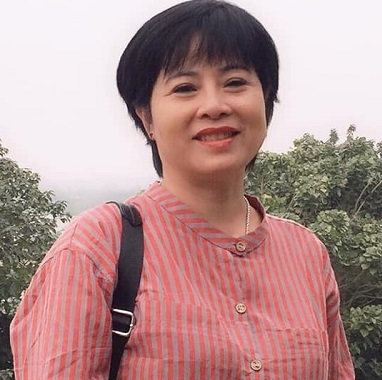 Founder of the 50k Fund, Nguyen Thuy Hanh, was arrested on April 7, 2021
Although in the last year there have been far fewer women arrested or sentenced than men, those who have faced persecution have often been important figures in Vietnamese civil society. These include the journalist and human rights activist Pham Doan Trang, Nguyen Thuy Hanh, and the environmental CSO leader Nguy Thi Khanh. 
The first confirmed woman to be arrested since March 8 last year was Nguyen Thuy Hanh, who was arrested on April 7, 2021 after being charged under Article 117. Hanh is the founder of the 50k Fund, which supports political prisoners and their families through charitable donations. It is still unclear exactly why Hanh was arrested, but it is likely in connection with her involvement with the fund. 
In January 2020, Hanh was questioned by police after her bank account was frozen for allegedly violating the law against financing terrorism. At the time, Hanh was involved in collecting money for the family of Le Dinh Kinh, a villager who was killed by police during a raid on the village of Dong Tam. The villagers were in the midst of a land dispute with the authorities which resulted in a violent confrontation between villagers and the police. Three policemen were also killed, which likely explains the authority's antagonism towards her. Hanh has yet to have her day in court and is still awaiting trial.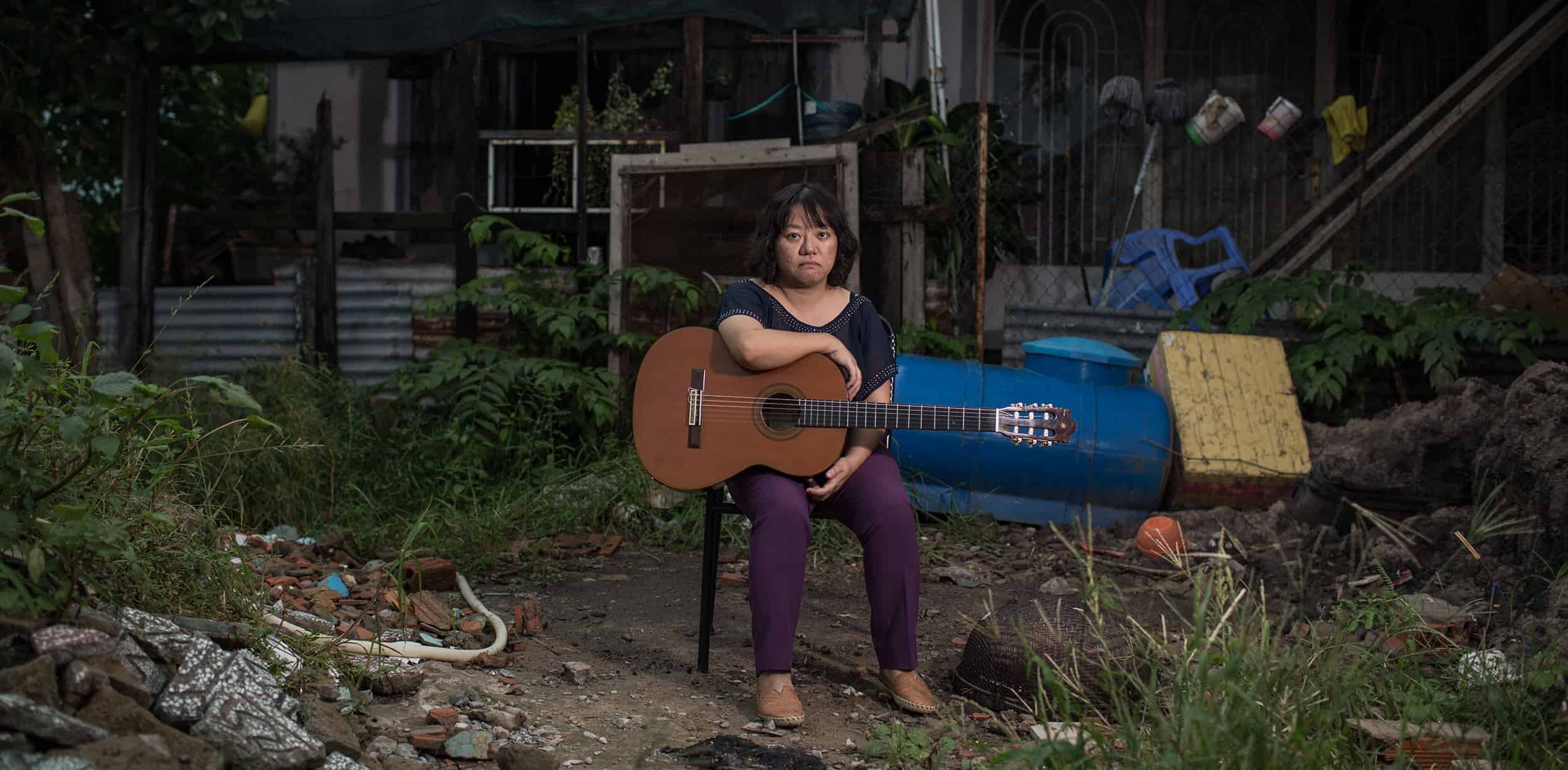 Journalist Pham Doan Trang was sentenced to nine years in prison in December 2021
In December 2021, Pham Doan Trang was found guilty of "conducting propaganda" against the state under Article 88 of the 1999 Criminal Code and sentenced to nine years in prison. The law is almost identical to Article 117 of the 2015 Code and has been similarly criticized by the international community. Trang's activism has been well documented, and she is perhaps the most internationally-esteemed Vietnamese activist. Since the news of her conviction, yet more accolades have continued to be bestowed upon Trang. On February 10, she was named as the recipient of the Canada-UK Media Freedom Award for her contribution to human rights. Melanie Joly, Minister of Foreign Affairs for Canada, praised Trang's "courage and determination to hold power to account." 
The recent arrest of the award-winning environmental activist Nguy Thi Khanh is of particular concern to human rights groups. Khanh was arrested in January, but it was not announced publicly until February 9, when state media reported Khanh had been detained for tax evasion under Article 200 of the 2015 Criminal Code. 
Khanh is just the latest environmental CSO leader to be targeted for tax evasion, after Dang Dinh Bach and Mai Phan Loi were both jailed for the same offense in January. There is little information surrounding Khanh's arrest, but it could well be linked to the government's draft plans to double coal-powered electricity generation by 2030. In 2013, Khanh launched a public campaign to oppose coal power, collaborating with energy experts, local communities and the media to push back against the government's proposed plans to increase production.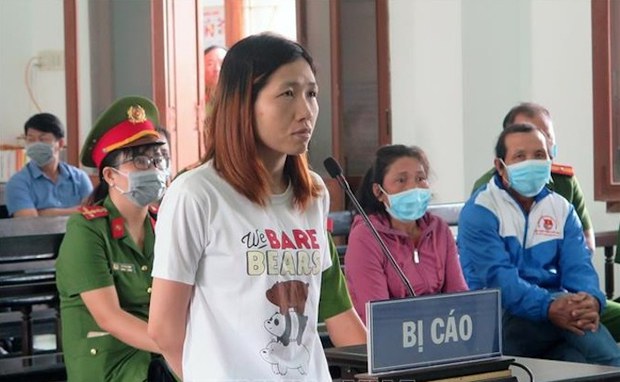 Former state journalist Tran Thi Tuyet Dieu was tried on April 23, 2021, Source: congluan.vn via Radio Free Asia
The majority of women jailed for expressing their political opinions, however, are not high profile activists but ordinary citizens who are targeted for their criticism of the government on social media. Those sentenced in the last twelve months include Le Thi Binh, who was jailed for two years for posting criticism of the government on Facebook, and Tran Thi Tuyet Dieu, a former state journalist who was jailed for eight years for sharing "anti-state" articles and videos on the same platform.
While arrests of women have declined in the last year, arrests of men rose during the same period, suggesting that the decline cannot be attributed to a relaxation of censorship. There is therefore little reason to expect an improvement in the overall situation for freedom of expression over the next 12 months. Worryingly, eight people were arrested under Article 331 and Article 117 in the first two weeks of January alone, suggesting the situation may even be deteriorating. We at The 88 Project hope there will be better news to report by this time next year, but sadly, current trends make it difficult to remain optimistic. 
© 2022 The 88 Project
https://the88project.org/wp-content/uploads/2021/04/Tran-Thi-Tuyet-Dieu-trial-4.23.21_Source-congluan.van-via-RFA.jpeg
382
620
kayleedolen
https://the88project.org/wp-content/uploads/2019/01/88project.png
kayleedolen
2022-03-07 15:51:43
2022-03-07 15:51:43
International Women's Day Update: High Profile Activists and Online Commentators Alike Targeted by the Authorities Over the Past Year