Support Imprisoned Blogger Nguyen Van Hoa: Press for his release from prison
Nguyen Van Hoa is a Catholic blogger from Ha Tinh province. After the Formosa environmental disaster started in April 2016, Hoa became active in assisting fishermens' families in demanding compensation and justice. A digital security trainer and regular contributor to Radio Free Asia, his live broadcast of footage of peaceful protests in October 2016 outside Formosa's steel plant in Ha Tinh province went viral. Police arrested Hoa on January 11, 2017, accusing him of "motorbike theft and drug dealing."  He was later charged with Article 88 of the 1999 Criminal Code ("propaganda against the socialist state"). In November 2017, he was sentenced to seven years in prison.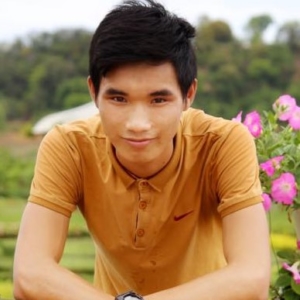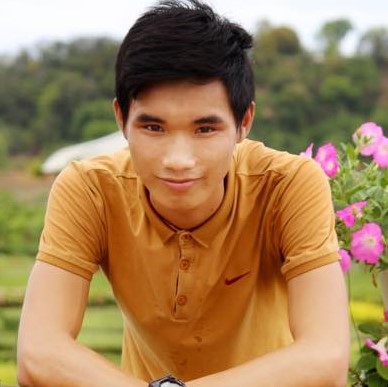 How you can support Hoa:
Under the Defending Freedoms Project of the Tom Lantos Human Rights Commission, US Congressman Alan Lowenthal has adopted Nguyen Van Hoa. Tweet @RepLowenthal or email him, asking him to take action to raise Hoa's case publicly in the US and with Vietnamese officials, sponsor legislations that protect human rights in Vietnam, and encourage visiting diplomatic delegations to discuss Hoa's case and meet with him in prison. 
Example text:
"@RepLowenthal: I support #Vietnam|ese #PoliticalPrisoner Nguyen Van Hoa and urge you to work with US lawmakers to coordinate regular visits and communication with Hoa and to push the Vietnamese government to uphold Hoa's #HumanRights, like allowing him to be moved to a prison closer to his family, and release him from prison."
You can add this Factsheet.
Or, you can also share this post to raise awareness for Hoa, calling for his release from prison and asking authorities to uphold his human rights.
The latest updates on Hoa:
In October, when Hoa's sister went to visit him at An Diem Prison, she was told that she couldn't see him or give him anything because Hoa had been refusing to wear prison clothes. He also had recently written a petition asking to be transferred to a prison camp that is closer to his home. 
In a special virtual ceremony in November, the US-based Vietnam Human Rights Network (VHRN) awarded one of its 2020 prizes to Nguyen Van Hoa.
Background on Nguyen Van Hoa: 
During his almost four years in prison so far, Hoa has faced severe mistreatment amounting to torture, inclduing solitary confinement, denial of adequate healthcare, physical abuse, and prison conditions causing him to go on hunger strike. 
Nguyen Van Hoa was tried on November 27, 2017, without a defense lawyer present. Hoa wrote a letter to his family in 2018, detailing systemic abuse by multiple parties during his investigation and time sentenced in prison. For example, Hoa was forced into giving testimony used against fellow political prisoner Le Dinh Luong in court. He later recanted on the witness stand, saying the statements were made under duress of assault. 
In May 2019, Hoa was reported to be in solitary confinement, and his family was not permitted to visit him. News later surfaced that a detention center officer at An Diem forced Hoa to sign a report with many blank spaces. Hoa told other prisoners that he refused to sign because the authorities could later fill those blank spaces with false content to punish him. After that, public security forces and detention officers beat him harshly, and took him away without an official punishment decision. He was held in solitary confinement for four months, during which authorities threatened him that they would cut the tendons in his legs. 
Read the full background in Nguyen Van Hoa's profile in our Database of Persecuted Activists in Vietnam. 
Further Resources:
Nguyen Van Hoa's profile in our Database of Persecuted Activists in Vietnam
URGENT ACTION: PRISONER OF CONSCIENCE TORTURED TO CONFESS (VIET NAM: UA 72.19), Amnesty International, May 24, 2019
Detained Vietnamese Activist Comes out of Solitary Confinement after Four Months, Radio Free Asia, September 16, 2019
Vietnam Human Rights Award 2020 Winners Announced, Vietnam Human Rights Network, November 21, 2020
https://the88project.org/wp-content/uploads/2018/04/nguyen-van-hoa.jpg
387
388
kayleedolen
https://the88project.org/wp-content/uploads/2019/01/88project.png
kayleedolen
2020-11-29 17:29:45
2021-01-20 10:34:40
Support Imprisoned Blogger Nguyen Van Hoa: Press for his release from prison