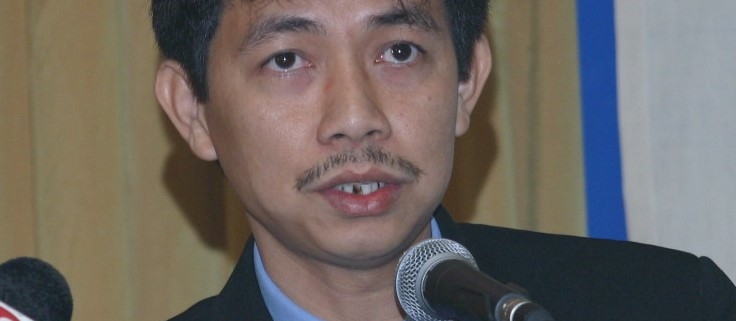 Forced Exile and Its Implications for Activist Movements: The Case of Tran Huynh Duy Thuc 10 Years After His Arrest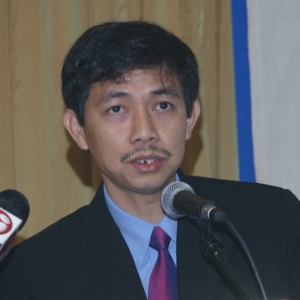 Featured Image: Used in the Amnesty International Report: ASA 41/007/2013 – Silenced Voices. Prisoners of Conscience in Viet Nam
May 24 marks 10 years since Tran Huynh Duy Thuc was arrested in Vietnam. In January 2010, the bright engineer and entrepreneur was sentenced to an astounding 16 years in prison for his political, economic, and social writings calling for peaceful reform in Vietnam. A decade of his life has now gone by. Over those ten years, Thuc has maintained contact with the outside world and supporters, inspiring many other activists. Having drawn much international media attention due to his successful business background, as well as his numerous health issues and hunger strikes while imprisoned, Thuc has been offered early release from prison in exchange for leaving the country. However, he refuses to be forcibly exiled. To be exiled from Vietnam, for Thuc, is to lose a key component of the fight: his physical presence in the country he longs to change.
Forced exile is not a new tactic used by authoritarian regimes. It's been used elsewhere in the world and for many years. In recent years, it seems to have become an increasingly popular option for the Vietnamese regime. They have forcibly exiled several well-known activists, including journalist Nguyen Van Hai (Dieu Cay), human rights lawyer Nguyen Van Dai and democracy activist Le Thu Ha, blogger Nguyen Ngoc Nhu Quynh (Me Nam), and Catholic activist Dang Xuan Dieu. They've also effectively exiled some activists by stripping away their Vietnamese citizenship, likely in exchange for not putting them behind bars. The situation is a win-win for the regime. The country is able to rid itself of the physical presence of a dissenter and also gain recognition from other governments or international bodies for "freeing" a political prisoner.
This article in no way aims to disparage the brave activists who have accepted forced exile in exchange for release. Activists consider forced exile for a variety of personal, familial, and health reasons, which are important to take into account. We only attempt to enumerate why forced exile is impractical and unlikely for Thuc specifically. The first reason is that leaving Vietnam would likely reduce Thuc's ability to influence the pro-democracy movement and could alter his status as a leader in that movement. The second is that forced exile would end Thuc's attempts to change Vietnamese legal precedent from within the country. And the third is that forced exile exists in direct opposition to Article 13 of the Universal Declaration of Human Rights, as well as Article 12 of the International Covenant on Civil and Political Rights, and thus Thuc accepting forced exile would strengthen Vietnam's international reputation while simultaneously weakening application of international human rights law.
Those who are forced into exile in exchange for freedom maybe be physically free, but their exile keeps them prisoner in many other ways. For one, they are restricted from the communities that have supported them. Exiled activists are cut off from support networks in a bid to weaken the larger activist movement. This type of tactic is also employed while activists are behind bars in Vietnam, as prison authorities deny them communication with the outside world and transfer them to prison facilities farther away from their hometowns. Forced exile is but a more profound and permanent extension of this strategy to fracture activists' community ties and isolate them.
Thuc is largely considered one of the most prominent leaders of democratic movement in Vietnam. Though we cannot surmise to know his exact intentions, it is not unreasonable to say that Thuc, at least in part, refuses exile in exchange for release because he realizes the ripple effect that that decision could have on the Vietnamese democratic movement and the potential loss of faith in its supporters that could result. Thuc may also fear that leaving the country would put him out-of-touch with current affairs and changes within the movement. While of course it should be noted that exiled activists can and have enacted change in their home countries, each activist will respond to exile differently, and the decision to leave should be a voluntary one. Technology may assist exiled activists in remaining part of their respective movements, but it also creates space for government intervention and manipulation that is often not as easily afforded by face-to-face meetings and events.
In his writings home, Thuc often shares commentary on national issues and offers solutions and hope for the future. He has often used his influence and reputation to highlight injustices within prison and has undertaken hunger strikes to protest conditions. He also sees his own 16-year sentence as an opportunity to change legal precedent within the country. With the passage of the 2015 Criminal Code came an added a clause on the act of "preparation to commit a crime" to Article 109 (formerly Article 79) for which a more lenient punishment applies (one to five years of imprisonment). Thuc's case meets the conditions of the new clause, and the authorities should grant him amnesty and set him free, argues attorney Ngo Ngoc Trai.
Lastly, Thuc accepting exile in exchange for early release would be in direct opposition to the international human rights law in which he and his colleagues firmly believe. Both Article 13 of the Universal Declaration of Human Rights (UDHR) and Article 12 of the International Covenant on Civil and Political Rights (ICCPR) prohibit forced removal from or denial of entry into one's country. Article 13 of the UDHR states that, "1. Everyone has the right to freedom of movement and residence within the borders of each State. 2. Everyone has the right to leave any country, including his own, and to return to his country." Article 12 of the ICCPR also provides for freedom of movement and residence and states that "4. No one shall be arbitrarily deprived of the right to enter his own country." Vietnam, as a member of the UN and party to the ICCPR, is bound by these articles. And in Thuc's case, forced exile can be seen as arbitrary deprivation of the right to enter his own country, as he is solely imprisoned on the basis of political charges, which is also prohibited under the UDHR and ICCPR.
Thus, Thuc is unlikely to accept forced exile in exchange for early release from prison, as it could bolster Vietnam's apparent credibility with international stakeholders, who could view Thuc's release as a victory for human rights, while actually undermining international human rights law and weakening the human rights movement in Vietnam. Thuc likely sees high costs that would potentially be incurred to the Vietnamese democratic movement if he were to leave the country, as well as the possible loss of an opportunity to create a new precedent for the prosecution of political prisoners through the re-examination of his case through the new Art. 109 clause.
Instead of offering forced exile in exchange for release, Vietnam should unconditionally and immediately release Thuc and other political prisoners. In all of his time as an activist, Thuc has never called for violence against the Vietnamese regime and instead could be a key voice in the community as Vietnam continues to grow and respond to a changing world. Over the years, Thuc has inspired many in Vietnam to engage in peaceful activism for social and political change, including us here at The 88 Project. Years after his arrest, his family, supporters, and international community continue to rally around him. All one has to do is read Thuc's words to know that he is true and strong in his passion for realizing peaceful change Vietnam. "I can see the movement and accumulation of energy that are not visible on the surface," he wrote. "Understanding the course of our time that follows the natural rules, I can see how the transformation would take place. So, don't worry about about how long I must stay here. There will come a day no one can keep me in prison."
This is the latest update from Thuc's family – an open letter calling for assistance. Please share Thuc's family's letter and this article to call for international support for Thuc's unconditional and immediate release on the occasion of his tenth arrest anniversary. You can also assist Thuc's family in covering the costs of the continued legal battle by making a donation to Quỹ Lương Tâm (Conscience Foundation), managed by Mr. Nguyen Quang A and other activists inside Vietnam, with a note specifying that funds should be disbursed to Thuc's family.
© 2019 The 88 Project
https://the88project.org/wp-content/uploads/2018/11/thdt-smaller-image.jpg
737
736
kayleedolen
https://the88project.org/wp-content/uploads/2019/01/88project.png
kayleedolen
2019-05-23 09:00:33
2019-05-23 16:18:18
Forced Exile and Its Implications for Activist Movements: The Case of Tran Huynh Duy Thuc 10 Years After His Arrest