Nguyen Ngoc Nhu Quynh
Current Status: Released - exiled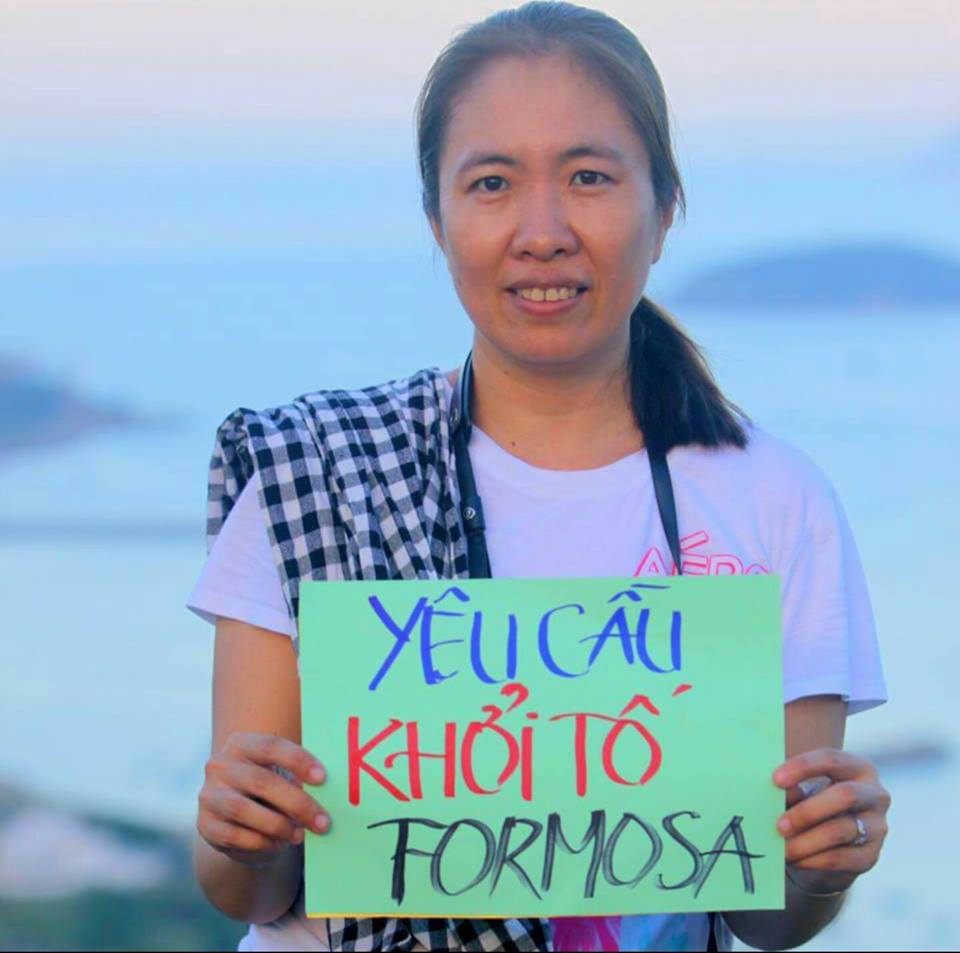 Other Names: Me Nam, Nguyễn Ngọc Như Quỳnh
Date of Birth: July 18, 1979
Gender: F
Religion: Christian (Catholic)
Ethnicity: Kinh
Occupation: Tour guide
Current Prison: Prison No. 5, Thanh Hoa province
Areas of Activism:
Anti-corruption
Democracy
Environment
Human rights
Land rights
Sovereignty
Police Brutality
Known Afilliations:
Network of Vietnamese Bloggers
November 2018:
On November 20, Nguyen Ngoc Nhu Quynh (a.k.a Me Nam/Mother Mushroom) was awarded one the 2018 International Press Freedom Awards for her commitment to free expression in Vietnam. In a short acceptance speech, she gave thanks to her supporters and emphasized her continued fight for human rights in Vietnam. She also called on people to take action in the case of Tran Thi Nga.
On November 13, Quynh started her campaign for Vietnamese human rights in Washington D.C. She particularly highlighted the case of Tran Thi Nga, who, like Quynh was, is a female political prisoner who has young children. She presented information about the Formosa environmental disaster and the heavy sentences authorities imposed against activists involved in protesting it. Quynh also gave thanks to those agencies and people who assisted in her early release from prison in October. During her time in D.C., she met with Voice of America, the Editorial Board of the Washington Post, EU representatives, the US State Department, Radio Free Asia, the office of Senator Marco Rubio, and the Committee to Protect Journalists. She also spoke out about Vietnam's tactic of forcing political prisoners into exile in exchange for early release from prison.
October 2018:
After over two years in prison in Vietnam, Nguyen Ngoc Nhu Quynh was suddenly released from prison on October 17 and sent immediately into exile in the United States. She was accompanied by her mother and two young children. Her release came as US Defense Secretary Mattis was in Vietnam for a short visit. It was later confirmed that she arrived safely in the US, where she's vowed to continue her work.
Quynh said that she did not want to leave Vietnam and was reluctant to be exiled. After arriving Houston, Texas safely she said on October 19 that "if she had the right to choose, she would stay in Vietnam. But she has two children, she had to consider their future."
Details - Background, History of Activism, Family Situation, Support the Family.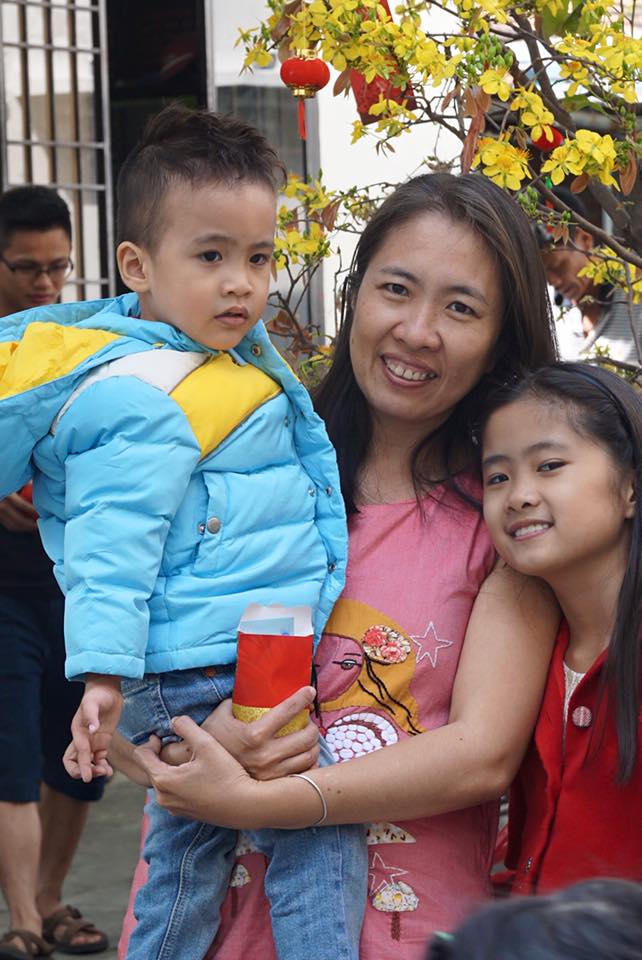 Nguyen Ngoc Nhu Quynh and her children, January 2016. Source: Nguyen Ngoc Nhu Quynh Facebook
Quynh is from Khanh Hoa province. She studied foreign languages in university and reportedly began engaging in more political conversations thereafter. She began blogging in 2006.
Quynh is a single mother of two young children. At the time of her arrest in 2016, her daughter was 10 years old and her son, 4 years old.
Quynh is a co-founder of the Network of Vietnamese Bloggers. She has written about politically-sensitive issues such as police brutality, corruption, and environmental degradation, and is also active in the offline human rights community. She is well-known for her coverage of the 2016 Formosa toxic spill and its subsequent fallout. Quynh was awarded the International Woman of Courage Award from the US State Department in 2017, which she was unable to accept in person. She was also Civil Rights Defender's 2015 Civil Rights Defender of the Year.
Contact us if you can assist.
Nguyen Ngoc Nhu Quynh's Facebook page
The 88 Project's archives
Defend the Defenders's archives
Frontline Defenders's profile
Mother Mushroom: how Vietnam locked up its most famous blogger, The Guardian, July 8, 2017
Vietnam's 'Consistent Policy' is to Pressure Political Prisoners Into Exile: Freed Blogger, Radio Free Asia, November 14, 2018
Vietnamese Blogger Mother Mushroom Tells Activists 'You Are Not Alone,' Radio Free Asia, November 15, 2018
Nguyen Ngoc Nhu Quynh, Vietnam, International Press Freedom Awards, The Committee to Protect Journalists
The selfless courage of this year's Press Freedom Award winners is an inspiration — and a reminder, The Washington Post, November 19, 2018
Exile won't stop Vietnamese blogger from highlighting abuses, Japan Times (AP) November 23, 2018
Arrested September 3, 2009. Released September 12, 2009.
In September 2009, Quynh was arrested for 10 days after posting on the Internet her opinion against the Bauxite mining project in the Central Highland and the state's policy towards China, being accused of "infringing upon national security." She was released as the police determined that her actions were not "serious enough" to press charge against her.
Arrested October 10, 2016. Sentenced to 10 years in prison under Art. 88 (1999 Code). Released October 17, 2018.
June 29, 2017
Ha Huy Son
Vo An Don
Nguyen Kha Thanh
Nguyen Ha Luan
10 years in prison
October, 2026
October 17, 2018
Profile last updated: 2018-11-26 03:01:01