Huynh Duc Thinh
Current Status: Released - at risk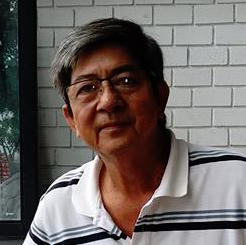 Other Names: Huỳnh Đức Thịnh
Date of Birth: 1952
Gender: M
Ethnicity: Kinh
Last Known Prison: HCM city Police detention center, No. 4 Phan Dang Luu, Ho Chi Minh city
Areas of Activism:
Highlighted Human Rights Concerns:
Former Political Prisoner
December 2020:
Huynh Duc Thinh, 68, suffered a brain hemorrhage just a few weeks before finishing his sentence, says his ex-wife Nguyen Thi Hue. He's been transferred to Hospital 115 in Ho Chi Minh City.
Details - Background, Family Situation.
Thinh is a former political prisoner, living in Lam Dong Province before his arrest.
Arrested July 24, 2018. Sentenced to 1 year in prison under Art. 390 (2015 Code). Released December 19, 2020.
July 24, 2018
Ho Chi Minh city public security, Ho Chi Minh city
June 24, 2019
The People's Court of Ho Chi Minh City
1 year in prison
July 24, 2019
December 19, 2020
freedom from arbitrary arrest or detention
liberty and security of the person
fair trial
On July 8, police arrested Mr. Thinh after searching his house. He was alleged to have covered the activities of his son and allowed such people as Michael Phuong Minh Nguyen to stay with him.
June 2019:
The People's Court of Ho Chi Minh City tried Michael Nguyen, Huynh Duc Thanh Binh, Tran Long Phi, and Huynh Duc Thinh (Binh's father) on Monday June 24, 2019. Michael Nguyen was sentenced to 12 years, Huynh Duc Thanh Binh to 10 years, Tran Long Phi to eight years, and Huynh Duc Thinh to one year. Nguyen will be deported after completing his sentence. All except Thinh were convicted of subversion for allegedly planning to incite protests and attack government offices. The four were arrested in July, 2018. Another person, Truong Quoc Bao (Thomas Quoc Bao), was also arrested at the same time, but he managed to escape when the police took him back to his home for a search. There is no news on his whereabouts. It was a short and speedy trial in Ho Chi Minh city. Scheduled to be a two day trial, it was finished in less than four hours.
The 88 Project is aware of and investigating the claims of violence involved in these cases. However, in the absence of a free press environment, the defendants should be given the benefit of the doubt, and any accusation by the authorities against them should not be taken for granted.
Huynh Duc Thinh has previously been released from physical detention but needed to report his residence every week to authorities at police station no. 4, Phan Dang Luu street, Binh Thanh Ward, Ho Chi Minh City.
November 2019:
U.S. citizen Michael Nguyen's 12-year prison sentence was upheld after a short appeal trial on November 6. Huynh Duc Thinh's sentence was also upheld.
Profile last updated: 2021-07-16 19:44:34