Huynh Duc Thinh
Current Status: Likely released - at risk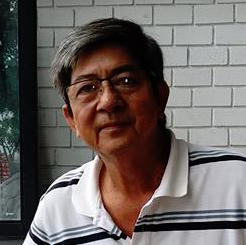 Other Names: Huỳnh Đức Thịnh
Date of Birth: 1952
Gender: M
Ethnicity: Kinh
Current Prison: HCM city Police detention center, No. 4 Phan Dang Luu, Ho Chi Minh city
June 2019:
The People's Court of Ho Chi Minh City tried Michael Nguyen, Huynh Duc Thanh Binh, Tran Long Phi, and Huynh Duc Thinh (Binh's father) on Monday June 24, 2019 in a one-day trial (it was expected to be two days). Michael Nguyen was sentenced to 12 years, Huynh Duc Thanh Binh to 10 years, Tran Long Phi to eight years, and Huynh Duc Thinh to one year. Read more about the arrest and trial in the "Arrest" tab of this profile.
Huynh Duc Thinh had previously been released from physical detention but needed to report his residence every week to authorities at police station no. 4, Phan Dang Luu street, Binh Thanh Ward, Ho Chi Minh City.
Huynh Duc Thinh was tried under Clause 1 of Article 390 of the Criminal Code for "not denouncing criminals."
**
November 2019:
U.S. citizen Michael Nguyen's 12-year prison sentence was upheld after a short appeal trial on November 6. Huynh Duc Thinh's sentence was also upheld.
Details - Background, Family Situation.
Thinh is a former political prisoner, living in Lam Dong Province before his arrest.
Arrested July 24, 2018. Sentenced to 1 year in prison under Art. 390 (2015 Code). Expected Release is July 24, 2019.
July 24, 2018
Ho Chi Minh city public security, Ho Chi Minh city
June 24, 2019
The People's Court of Ho Chi Minh City
1 year in prison
July 24, 2019
freedom from arbitrary arrest or detention
liberty and security of the person
fair trial
Profile last updated: 2020-08-07 17:32:58