Nguyen Dinh Khue
Current Status: Pre-trial detention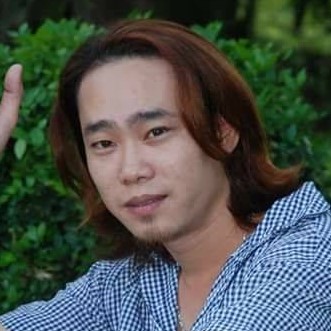 Other Names: Nguyễn Đình Khuê, Ngài Nam Tước (Facebook nickname)
Date of Birth: December 3, 1978
Gender: M
Religion: Christian (Catholic)
Ethnicity: Kinh
Occupation: Factory worker
Current Prison: Prison No. B5, Dong Nai province
Details - Background, Family Situation, Contact Information.
Nguyen Dinh Khue is a worker at Teakwang Company, Bien Hoa 2 Industrial Zone, Dong Nai province.
Profile photo source: Facebook Ngài Nam Tước
Arrested April 24, 2019. Charged under Art. 118 (2015 Code).
April 24, 2019
Dong Nai province public security, Dong Nai province
His private house in Bien Hoa City, Dong Nai province (
map
)
freedom from arbitrary arrest or detention
liberty and security of the person
freedom of peaceful assembly
During the crackdown on the occasion of Vietnam's Reunification Day on April 30, Nguyen Dinh Khue, or Facebooker Ngai Nam Tuoc, was arrested. On the same day, two others, including Las Plagas and Vy Bui, who live near Nguyen Dinh Khue in Bien Hoa City, Dong Nai province, were also in the same situation.
According to Facebooker Pham Ngoc, who first shared their news on Facebook, the three Facebookers often post and share articles on the current national issues and criticize the government on Facebook. They were accused of calling for a demonstration for civil rights and were all arrested on April 25, 2019.
A group of 20 to 30 security officers stormed into Khue's house and announced they had a search order. They confiscated his phone and iPad before bring him to B5 Detention Center.
On May 6, 2019, the Investigation Security Agency of Dong Nai Province released an announcement on his contemporary detention. Khue was accused of "contacting, debating with Doan Viet Hoan and others on carrying out a demonstration, causing explosion to against the people's administration under the command of 'Lisa Nguyen' from overseas" and contemporarily detained under Article 118 of the 2015 Penal Code. Khue could face a conviction from six months to 15 years in prison under this accusation.
Profile last updated: 2019-06-07 23:01:31