Truong Duy Nhat
Current Status: Pre-trial detention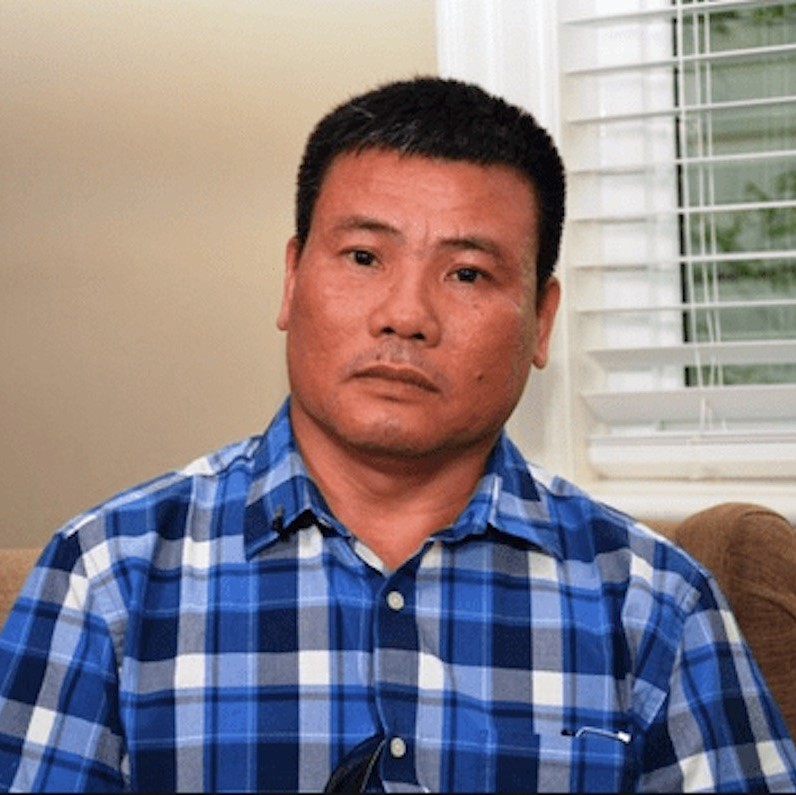 Other Names: Trương Duy Nhất
Date of Birth: January 31, 1964
Gender: M
Ethnicity: Kinh
Occupation: Journalist
Current Prison: T16 Detention Center, Hanoi
Areas of Activism:
Anti-corruption
Democracy
Freedom of expression
Human rights
Press
August 2019:
On August 8, 2019, the Department of Police Investigation announced that Truong Duy Nhat allegedly abused his position at Dai Doan Ket newspaper to help with a fraudulent purchase of land. His action is alleged to have made the state budget lose 13 billion VND. Nhat, a blogger and former political prisoner, was kidnapped from Thailand in January while attempting to seek asylum there and forcibly returned to Vietnam, where he is now in prison. Earlier in the year, he was charged with "abusing position, authority to obtain public property," but authorities changed the charged to "abusing position, authority while in office," due to their inability to prove the property embezzlement act. He denies all charges against him.
***
On August 28, 2019, lawyer Ngo Anh Tuan met (story in Vietnamese) with Truong Duy Nhat at T16 detention prison for the first time since Nhat's arrest. Tuan told Radio Free Asia that he went to see Nhat on August 26 but the guards didn't allow the meeting to take place without the presence of investigation officers. Tuan returned on August 28 to meet Nhat under the presence of an investigation officer. Nhat was reported to be in good spirits, but the prison has been prohibiting the receipt of food from his family. Regarding the charge against him of "abusing position, authority while in office" (Art 356 of the 2015 Criminal Code) for his alleged involvement in a land fraud case, he said that the charges are unfounded and that he only followed authorization from others. Authorities have ended their investigation into Nhat and have recommended the case for prosecution. Nhat asked the authorities to return his personal assets, which were taken in Bangkok, Thailand. He asked Tuan to take pictures and save all the articles related to his case to read later and to bring him three law books.
Details - Background, History of Activism.
Truong Duy Nhat is from Da Nang province.
Profile photo source: Teu Blog via The Vietnamese
Truong Duy Nhat worked as a journalist for state-run media before leaving to start his own blog, "A Different Viewpoint" (Một Góc Nhìn Khác). In 2013, he was arrested for this blog, which often featured content critical of the state, and was later sentenced to two years in prison on charges of "abusing democratic freedoms" under Article 258 of the 1999 Criminal Code. He was released in 2015. Prior to his most recent arrest, he had recently been working as a Vietnamese-language contributor for Radio Free Asia.
January 26, 2019: kidnapped from Thailand after attempting to claim asylum
Detention
Forced disappearance
Persecution while seeking asylum abroad
January 26-28, 2019
Public security
Bangkok Future Park mall, Thailand (
map
)
freedom from arbitrary arrest or detention
humane treatment in detention
freedom of movement
Reporters Without Borders
Amnesty International
US government
Committee to Protect Journalists
Arrested January 28, 2019.
January 28, 2019
T16 temporary detention facility in Hanoi (
map
)
freedom from arbitrary arrest or detention
liberty and security of the person
freedom of expression
Office of the United Nations High Commissioner for Human Rights
Reporters Without Borders
One Free Press Coalition
Amnesty International
US government
Committee to Protect Journalists
Profile last updated: 2019-09-02 03:28:29