Nguyen Quang Hong Nhan
Current Status: At risk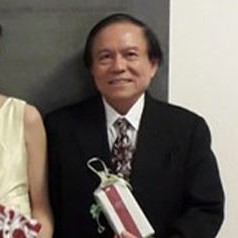 Other Names: Nguyễn Quang Hồng Nhân
Date of Birth:
Gender: M
Areas of Activism:
Known Affiliations:
Highlighted Human Rights Concerns:
Former Political Prisoner
Details - Background, History of Activism, Family Situation.
Nhan is a former political prisoner, tried in 1979 and sentenced to prison under the charges of "propaganda against the revolution" and "organizing to send students and students abroad." After his release from prison, he continued his activism and founded the group Vietnamese Former Prisoners of Conscience. In 2015, he and his family went to Germany to seek asylum. He had applied for asylum status in Canada and was living in Nuremberg at the time of his deportation.
March 26, 2019: deported back to Vietnam while seeking asylum in Germany
Police interrogation
Persecution while seeking asylum abroad
March 26-27, 2019
Public security
freedom from arbitrary arrest or detention
liberty and security of the person
freedom of movement
PEN International
International government officials
Nguyen Quang Hong Nhan, a Vietnamese activist who previously served twenty years in prison, was sent back to Vietnam. Nhan had applied for asylum with the Canadian Embassy in Vienna, Austria. On March 26, 2019, German police suddenly detained Nhan, as well as his wife, in their home and extradited them to Vietnam. Upon landing, he was interrogated for 14 hours. As of April 7, 2019, Nhan was not currently detained. Nhan recently had a stroke, so many are concerned about his health through this ordeal.
PEN International spoke out against the deportation, highlighting Nhan's health issues and the likelihood that he will face persecution back in Vietnam.
Some German government representatives and civil society groups have also criticized the move and called for Nhan's safe return to Germany.
Ông Nguyễn Quang Hồng Nhân, một người Việt xin tịn nạn cộng sản đã được Tòa Đại Sứ Canada tại Áo quốc (Vienna) gọi để phỏng vấn cấp visa, bị Đức dẫn độ về Việt-nam một cách khó hiểu, Viet Bao Online, March 26, 2019
Concern as Vietnamese Dissident, Wife Expelled by Germany And Returned to Vietnam, Radio Free Asia, March 29, 2019
Outrage in Germany over deportation of Vietnamese dissident, DW.com
Profile last updated: 2020-08-07 19:06:09