Tran Van Quyen
Current Status: Sentenced to prison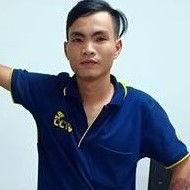 Other Names: Trần Văn Quyền, Vịnh Xuân Quyền
Date of Birth: 1999
Gender: M
Ethnicity: Kinh
Occupation: Electrical and electronic trades worker
Last Known Prison: B34 Detention Center, Ministry of Public Security in Cu Chi, Ho Chi Minh City
Areas of Activism:
Highlighted Human Rights Concerns:
Prolonged Incommunicado Detention
March 2020:
On March 2, 2020, the High People's Court, Ho Chi Minh City branch, upheld the decisions from lower courts in the case of Chau Van Kham, Nguyen Van Vien, and Tran Van Quyen, upholding also their prison sentences of 12, 11 and 10 years, respectively. Kham, Vien, and Quyen were accused of being involved in "terrorist activities against the people's regime." They are allegedly members of Viet Tan, a pro-democracy political organization which is considered a terrorist group by Vietnamese government. Kham is an Australian citizen and was accused of using a fake ID to go to Vietnam; he argues that other than this, he has committed no crime and only wishes for improved conditions in Vietnam. He is facing several health issues. Vien and Quyen were accused of receiving money from Kham. Many attorneys have said that the sentences and accusations are harsh and arbitrary.
Details - Background, Contact Information.
Tran Van Quyen is from Ha Tinh Province and has been working as a camera installer in Binh Duong province since 2018.
Profile photo source: Facebook Vịnh Xuân Quyền
Arrested January 23, 2019. Sentenced to 10 years in prison under Art. 113 (2015 Code). Expected Release is January 23, 2029.
January 23, 2019
Ministry of Public Security
Di An town, Binh Duong province (
map
)
November 11, 2019
The People's Court of Ho Chi Minh City
10 years in prison
January 23, 2029
freedom from arbitrary arrest or detention
liberty and security of the person
freedom of peaceful assembly
freedom of association
fair trial
Human Rights Watch
Tran Van Quyen was arrested by the Ministry of Public Security on January 23, 2019 while drinking coffee with friends in Di An Town, Binh Duong Province. After that, he was taken back to the house for a house search at around 8:00 am. The Public Security did not provide either arrest order nor search warrant to the family.
When Quyen's family went to the detention center to send him food and clothes, investigators only informed them verbally about his arrest, accusing him of "participating in terrorist organization Viet Tan." According to the latest news on February 2, 2019, security forces have not sent any formal document on his arrest. Quyen is currently detained in the B34 Detention Center of the Ministry of Public Security in Cu Chi.
November 2019:
On November 11, Australian citizen and retiree Chau Van Kham was sentenced to 12 years in prison, local activist Nguyen Van Vien to 11 years, and camera installer Tran Van Quyen to ten years. They were convicted on charges of "terrorism" under Article 113 of the 2015 Criminal Code, having been targeted for being part of overseas democracy group Viet Tan.
November 2019:
Human Rights Watch (HRW)
sent a letter to Australia's foreign minister
, Marise Payne, urging her to press for the release of Australian citizen
Chau Van Kham
and his co-defendants,
Nguyen Van Vien
and Tran Van Quyen. The three were tried in November and handed long prison sentences, targeted for their affiliation with overseas pro-democracy group Viet Tan. Elaine Pearson, Australia director of HRW, said of the men: "They are being prosecuted simply for their affiliation with a foreign political group deemed a threat to the Communist Party of Vietnam." HRW also raised concerns about potential procedural issues with the detentions and the trial. Read the full letter,
here
.
Profile last updated: 2020-03-19 03:38:04