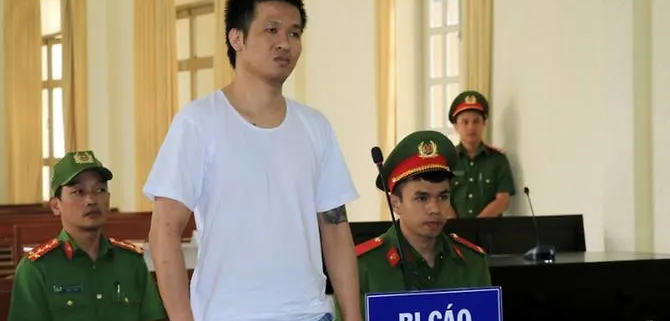 Vietnam Free Expression No. 27/2020 – Weeks of June 29-July 5 and July 6-12
Greetings from The 88 Project! We bring you news, analysis, and actions regarding human rights and civil society in Vietnam during the weeks of June 29-July 5 and July 6-12. On July 7, The People's Court of Long Dam Province sentenced online commentator Nguyen Quoc Duc Vuong to eight years in prison in a continued crackdown on social media users. Coming up, on July 31, eight defendants– some of whom are members of the Hien Phap civil society group– will face trial. In prison, Tran Duc Thach was finally able to meet with his family after three months of detention, and journalist Truong Duy Nhat is preparing for an appeal. Nguyen Van Duc Do's family has filed a petition against Xuan Loc Prison after Do was tortured there. And local police effectively put Nguyen Trung Ton's family under house arrest while the US ambassador was visiting the area. After the authorities have ramped up harassment against the Liberal Publishing House, its leader, well-known activist Pham Doan Trang, has resigned. In the news and analysis section, read about Facebook's relationship with the Vietnamese government and the latest developments in the South China Sea. In case you missed it, in a single day in late June, Vietnamese authorities arrested six activists in different parts of the country. Take action this week in support of the Liberal Publishing House.
HUMAN RIGHTS & CIVIL SOCIETY
Political Prisoners
Nguyen Quoc Duc Vuong at trial in Lam Dong Province on July 7, Source: AFP
The People's Court of Lam Dong Province tried online commentator Nguyen Quoc Duc Vuong on July 7, 2020, and sentenced him to eight years in prison under Article 117 of the 2015 Criminal Code for "propaganda against the state." Since his arrest on September 23, 2019, Vuong Nguyen has not been able to meet with his family, and only met with his attorney, Nguyen Van Vuong, on June 12, 2020. Vuong is a popular Facebooker. Besides sharing news articles, Vuong often live-streamed to express his opinion and debate on national and social issues such as sovereignty, corruption, and land rights.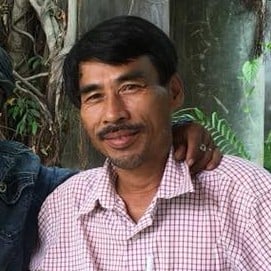 Political prisoner Le Minh The was released from prison on July 10, 2020. On March 20, 2019, activist The was sentenced to two years in prison under Article 331 of the 2015 Penal Code for "abusing democratic freedoms" by the People's Court of Binh Thuy Ward, Can Tho Province.
Lawyer Nguyen Van Mieng notified the families that eight people will be tried on July 31, 2020. Their trials had been postponed twice before. The group of eight defendants is Doan Thi Hong, Nguyen Thi Ngoc Hanh, Hoang Thi Thu Vang, Do The Hoa, Ho Dinh Cuong, Tran Thanh Phuong, Ngo Van Dung, and Le Quy Loc. Some are members of the Hien Phap group, established on June 16, 2017, with the aim to promote peoples' understanding of their human rights under the 2013 Constitution.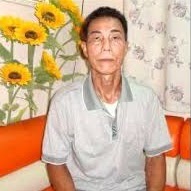 Tran Duc Thach's wife, Chuong Nguyen, was allowed to see her husband on July 9, three months after his detention. She said that Thach is looking skinnier than before. They gave each other a big hug. After they talked for a while, the two were taken to separate rooms. They started to interrogate Chuong about her husband's activities. They asked her about his Facebook and if Thach belonged to any groups, but Chuong told them she was busy selling vegetables and didn't know anything about Thach's work. After the investigation, they asked about her and her family. She was surprised that they treated her well during the interrogation. Thach, a writer and member of the Brotherhood for Democracy, was arrested on April 23, 2020.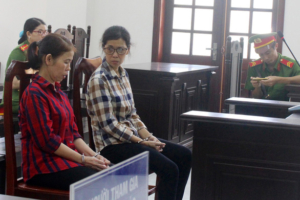 Nguyen Thi Ngoc Suong (left) and Vu Thi Dung at their first instance trial on May 10, 2019. Source: Tuoi Tre Newspaper
Ngyen Thi Ngoc Suong is serving a five-year prison sentence. Her husband recently passed away from a traffic accident. Their child is in 4th grade and now has to stay with a relative. Suong was arrested in October 2018 for her online posts, participating in protests, and distributing leaflets with "anti-state" content. This incident highlights the harsh toll that imprisonment takes on not only prisoners, but also their families.
Nguyen Van Duc Do's family has filed a petition against the notorious Xuan Loc Prison in Dong Nai Province after Do was tortured in prison for asking for time outside in the sun on weekends. His family alleges he was beaten, placed in solitary confinement, and fed human waste along with his food. The family is calling for access to medical care. Prisoners in recent years have protested their treatment at Xuan Loc. Nguyen Van Duc Do himself went on a hunger strike in late 2019 to protest the prison's restrictive supply policy. Do is serving 11 years in prison for his affiliation with a civil society group.
Truong Duy Nhat and his lawyers met in prison to discuss preparations for his appeal trial. However, the meeting could not proceed normally due to the presence of prison officials. Nhat, a journalist, was kidnapped from Bangkok in January 2019, where he was attempting to seek asylum, and was sentenced to 10 years in prison in what many believe is a politically-motivated case.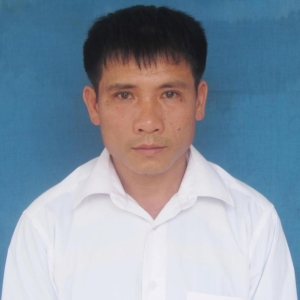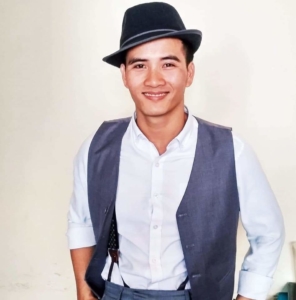 Nguyen Trung Ton and Nguyen Trung Trong Nghia
Local police in Thanh Hoa Province warned the family of Nguyen Trung Ton to stay home for a period of days in late June. It was only after the time passed that the family learned the reason for the restriction; the local authorities wanted to prevent the family from meeting with the US ambassador, who was visiting the area, in regards to Ton and his condition in prison. Ton's wife was arrested when she broke the house arrest to go sell food, and his son, Nguyen Trung Trong Nghia, was beaten by unknown assailants (thought to be plainclothes police) while going to the police station after his mother's detention. Nguyen Trung Ton, pastor and member of the Brotherhood for Democracy, is suffering from health ailments in prison while serving his 12-year sentence.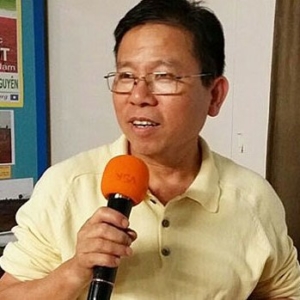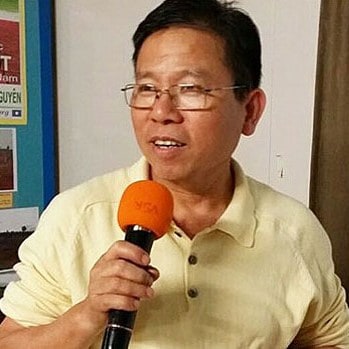 Australian retiree Chau Van Kham has been located in Thu Duc Prison in BInh Thuan Province after neither his family nor the Australian government had contact with Kham in over four months. Kham is serving a 12-year prison sentence for his democracy activism and is dealing with a myriad of health issues, such as glaucoma, high blood pressure, and kidney stones– all likely exacerbated by prison conditions.  His supporters say that the Australian government needs to do more to press for his release.
This week we remember the arrest and trial anniversaries of the following political prisoners: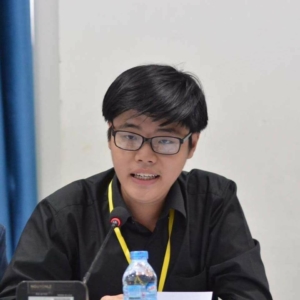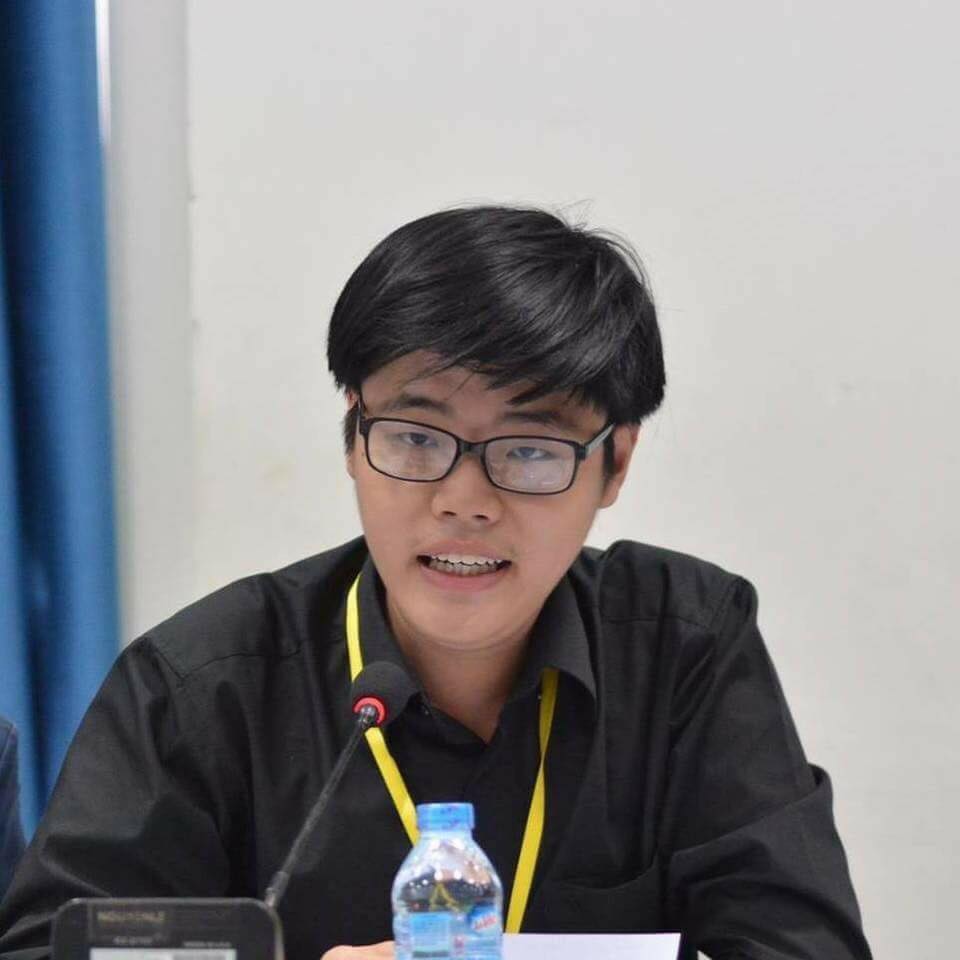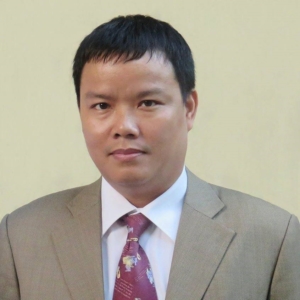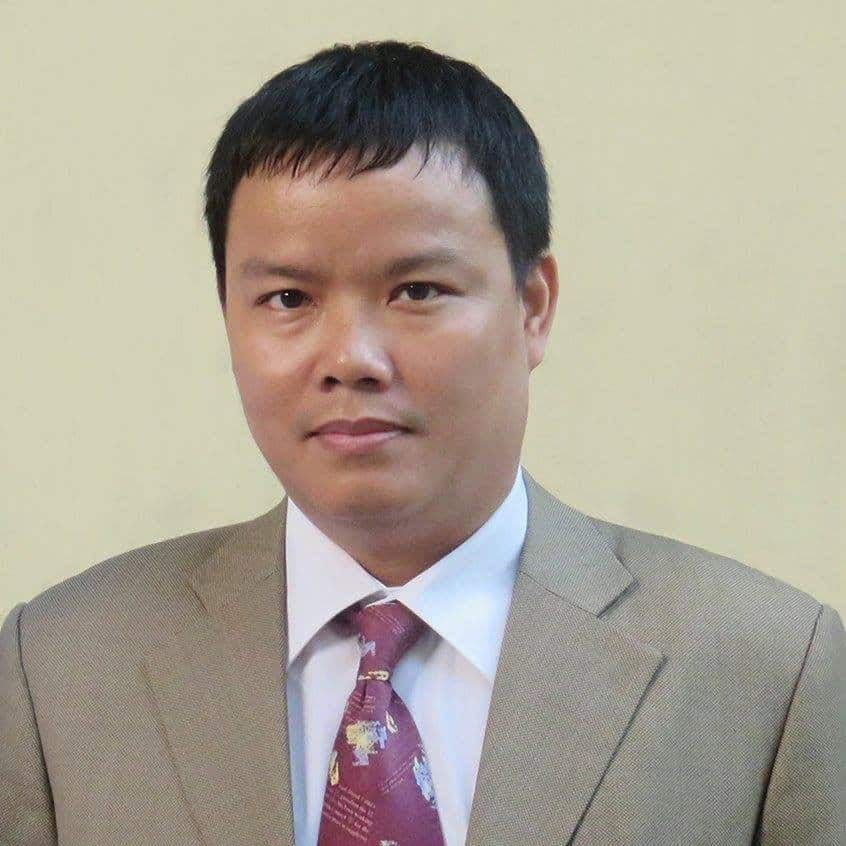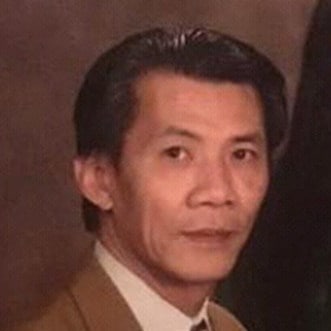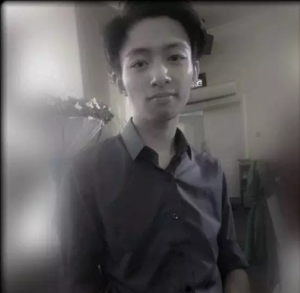 Michael Nguyen and Huynh Duc Thanh Binh
Activists at Risk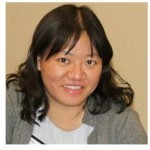 Independent journalist Pham Doan Trang on July 9 announced on her Facebook page that she has formally resigned from Liberal Publishing House (Nhà xuất bản Tự Do), citing harassment and increased pressure from security police against her, her colleagues, and the organization.
Last month, Liberal Publishing House was awarded the prestigious "2020 Voltaire Award" by the International Publishers Association (IPA). As its principal founder, Trang has been the subject of stepped up attacks as well as a smear campaign. In her Facebook post she wrote: "Since September of last year, the government has relentlessly been harassing our operation. Following a lull after the lunar new year due to Covid-19, the government resumed its tactics. On May 8, a courier who was transporting our books was arrested in Saigon and tortured. Many of our members have been followed, hunted, even kidnapped….
As the principal founder of this organization, I feel it is my responsibility to protect our members from harassment and arbitrary arrest. I have also been suffering from declining health. After a discussion with my colleagues, I have decided that I should remove myself completely from Liberal Publishing. Starting immediately (July 10, 2020) I no longer have anything to do with this organization. All the books that have previously been published by LPH were my own doing. I ask that the government leave my colleagues alone since they are not responsible for any of them."
International Advocacy
After 29 local residents were convicted on charges related to the violent police raid in Dong Tam Commune in January 2020, Vietnam Human Rights Network and Defend the Defenders released a statement condemning the convictions. The release calls for accountability and investigation into the incident that killed a local land rights leader. The release says of the raid and subsequent arrests: "The arrest and prosecution of 29 Dong Tam residents is unfounded and politically motivated as collective punishment served to intimidate other villagers against speaking out against lingering human rights abuses in Dong Tam. We demand the authorities remove these charges and release them immediately and unconditionally, investigate related credible reports of torture and coercion, as well as the apparent broadcast of the forced confessions by the four detainees on National TV on January 13."
Phan Kim Khanh and Ngo Van Dung
Read the UN Working Group on Arbitrary Detention opinions on Ngo Van Dung and Phan Kim Khanh, in which they determine that both Dung and Khanh's arrests and detentions are arbitrary. Khanh is a blogger and student activist who was arrested in March 2017 and sentenced to six years in prison, and Dung is a journalist arrested in September 2018 and still awaiting trial on the charge of "disrupting security" under Article 118 of the 2015 Criminal Code.
NEWS & ANALYSIS
Facebook: Vietnam's Fickle Partner-in-Crime, Dien Luong, The Diplomat, July 9, 2020: "In another move indicating how Facebook has acquiesced to pressure by the Vietnamese authorities, just last April, the social media giant confirmed that it had restricted "access to content which it has deemed to be illegal," which was effectively anti-state posts. Facebook and its proponents may explain such content removal through the need to respond to the global clamor for the tech industry to be more proactive in removing disinformation. The social media giant has been adamant in dismissing accusations that its content removals stemmed from political pressure, instead clinging to its 'community standards' to justify such take-downs. It is in fact not easy to gauge if Facebook has been yanking political content that should otherwise not be taken down."
US voices concern over Vietnam sentence to Facebook user, AFP, Channel News Asia, July 9, 2020: "We are deeply concerned about the news that activist Nguyen Quoc Duc Vuong was sentenced to eight years in prison," a State Department spokesperson said. 'His lengthy sentence is another in a number of troubling arrests and sentences of journalists, bloggers, and activists aimed at denying freedom of speech in Vietnam,' he said. 'We urge the Vietnamese government to ensure its actions and laws, including the Penal Code, are consistent with the human rights provisions of Vietnam's Constitution and its international obligations and commitments.'"
U.S. Carriers Send a Message to Beijing Over South China Sea, Jack Detsch, Foreign Policy, July 9, 2020: "Current and former defense officials worry that China has seized on the coronavirus pandemic to ramp up its efforts to militarize the so-called nine-dashed line, Beijing's sweeping claim to sovereignty over the vast majority of the South China Sea, a conduit for trillions of dollars in annual trade and a potential motherlode of oil and natural gas. Since earlier this year, while the United States and other countries were grappling with the spread of the pandemic, China has systematically stepped up its efforts to turn the South China Sea into a Chinese lake, installing floating and land-based monitoring systems on and around artificial islands, browbeating neighbors such as Vietnam and Malaysia that sought to drill for oil, and crossing sabers with Philippine warships. China has also redoubled its administrative reach in the South China Sea, which could give it greater ability to turn atolls and islets into an extension of the mainland."
Interview: Benedict J. Tria Kerkvliet, Catherine Putz, The Diplomat Magazine, July 2020: "How does one go about speaking out in a one-party communist state? As Benedict J. Tria Kerkvliet explored in his book Speaking Out in Vietnam: Public Political Criticism in a Communist Party-Ruled Nation, published last year, while Vietnamese citizens rarely voiced public discontent until the 1990s, in the decades since and with the explosion of internet access, more Vietnamese have found ways to be heard. Contrary to simplistic views of the country's political arrangement, the state has handled its critics in various ways ranging from responsiveness to toleration to repression. In a recent interview with The Diplomat, Kerkvliet, an Emeritus Professor at The Australian National University and an Affiliate Graduate Faculty member at the University of Hawai'i, discussed how speaking out fits into Vietnam's political system and the country's response to the coronavirus pandemic, for which it has garnered much praise."
IN CASE YOU MISSED IT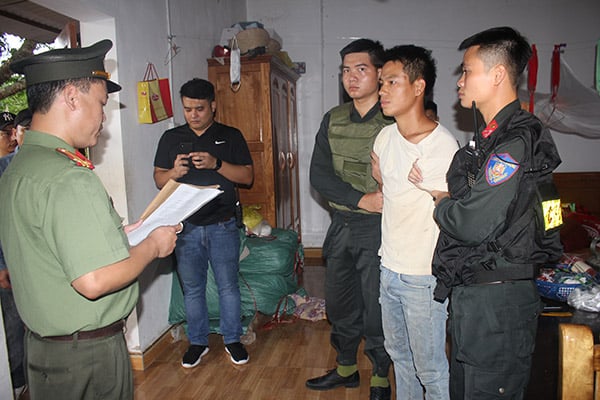 Trinh Ba Tu's arrest, Source
In just a single day, on June 24, Vietnamese authorities across the country arrested six people for expressing dissent. They are: land rights activists Trinh Ba Tu, Trinh Ba Phuong, and Can Thi Theu, all part of the same family, land rights activist Nguyen Thi Tam, human rights activist Vu Tien Chi, and Facebooker Nguyen Thi Cam Thuy. Tu, Phuong, Theu, and Tam are all land petitioners in the Duong Noi community (a community in Hanoi that has been protesting land grabs and inadequate compensation for land deals), and Tu and Phuong have also been vocal in their support of and sharing news about the violent raid on another community locked in a land rights battle–Dong Tam Commune–in January 2020. All six of these people are believed to be charged under Article 117 of the 2015 Criminal Code for "making, storing, distributing, or disseminating information and materials to oppose the State of the Socialist Republic of Vietnam." This is a continuation of a trend seen in 2019 where almost half of those arrested in that year were charged under Article 117. At least 11 people were imprisoned for their activism in June 2020.
TAKE ACTION
In light of the news of Pham Doan Tang's departure and the harassment against the LPH and its affiliates, 
take action this week in support of LPH
 with Amnesty International, calling on the authorities to cease targeting the group.
© 2020 The 88 Project
https://the88project.org/wp-content/uploads/2020/07/Nguyen-Quoc-Duc-Vuong-at-trial_Source-AFP.png
377
670
kayleedolen
https://the88project.org/wp-content/uploads/2019/01/88project.png
kayleedolen
2020-07-13 23:09:49
2020-07-19 15:35:09
Vietnam Free Expression No. 27/2020 – Weeks of June 29-July 5 and July 6-12