Vietnam Free Expression Newsletter No. 26/2020 – Week of June 22-28
Greetings from The 88 Project! We bring you news, analysis, and actions regarding human rights and civil society in Vietnam during the week of June 22-28. Online commentator Nguyen Van Nghiem was sentenced to six years in prison on June 23. That same day, independent journalist Chu Vinh Hai was summoned for police questioning. On June 24, six activists were arrested in separate incidents across the country. The authorities have indicted 29 Dong Tam Commune residents on charges related to the January 2020 police raid there. The family of Huynh Anh Khoa, a leader of a popular discussion group who was arrested last week, is worried that he is being intimidated to refuse legal representation. In the news and analysis section, read about what may be in store next for Vietnam in regards to the South China Sea conflict and Vietnam's newly-ratified free trade agreement with the EU. In case you missed it, we released our first annual human rights report, covering all of the trends and important developments in Vietnam in 2019. Read the full report, here. Take action to support the work we do at The 88 Project– consider making a donation or signing up for Amazon Smile to show your support. We will be taking a summer break from the newsletter next week and will resume publication on July 12.
HUMAN RIGHTS & CIVIL SOCIETY
Political Prisoners
In just a single day, on June 24, Vietnamese authorities across the country arrested six people for expressing dissent. They are: land rights activists Trinh Ba Tu, Trinh Ba Phuong, and Can Thi Theu, all part of the same family, land rights activist Nguyen Thi Tam, human rights activist Vu Tien Chi, and Facebooker Nguyen Thi Cam Thuy. Tu, Phuong, Theu, and Tam are all land petitioners in the Duong Noi community (a community in Hanoi that has been protesting land grabs and inadequate compensation for land deals), and Tu and Phuong have also been vocal in their support of and sharing news about the violent raid on another community locked in a land rights battle– Dong Tam Commune– in January 2020. All six of these people are believed to be charged under Article 117 of the 2015 Criminal Code for "making, storing, distributing, or disseminating information and materials to oppose the State of the Socialist Republic of Vietnam." This is a continuation of a trend seen in 2019 where almost half of those arrested in that year were charged under Article 117. At least 11 people were imprisoned for their activism in June 2020.
Nguyen Van Nghiem at trial, Source
On June 23, the People's Court of Hoa Binh Province tried hairdresser and online commentator Nguyen Van Nghiem on the charge of Article 117 of the 2015 Criminal Code and sentenced him to six years in prison. Nghiem was arrested in late 2019 for his Facebook posts and live-streams dealing with issues such as sovereignty, anti-corruption, and human rights. Only his wife was allowed to attend the trial. There are concerns that Nghien was pressured to deny legal representation, as he appeared in court without a lawyer even though he had previously asked for one.
Vietnamese authorities have indicted 25 locals involved in the violent police raid on Dong Tam Commune with murder. The raid, which happened in January 2020, involved 3,000 police officers and left a local land rights leader and three police officers dead. Activists present at the scene have maintained that it was police– not residents– who incited violence during the early morning incident. The commune is home to a long-running conflict over the use of traditionally agricultural land. Four other locals were indicted on different charges. Those facing murder charges could receive from 12 years in prison upward or even the death penalty.
On June 22, 2020, attorney Nguyen Van Mieng went to the District 8 Detention Center to meet with Huynh Anh Khoa to discuss his case. The police told Mieng that Khoa had waived his right to an attorney. The police asked Mieng and Khoa to sign a refusal letter to hire an attorney. Khoa's wife was confused because right after Khoa got arrested, he sent a message to her asking her to hire Nguyen Van Mieng as his attorney. Mieng told Khoa's wife that Khoa didn't say anything during the meeting; he only spoke a little about his current health condition. Khoa's wife believes that something might have happened to Khoa in detention, and perhaps he was threatened by the police to not hire a lawyer. Police in Ho Chi Minh City arrested Huynh Anh Khoa and Nguyen Dang Thuong on June 13 for their activities leading an online discussion group called Economic-Political Discussion, with almost 50,000 users. They have been charged with "abusing democratic freedoms" under Article 331 of the 2015 Criminal Code. The group was closed after the arrests.
This week, we remember the birthdays and arrest and trial anniversaries of the following political prisoners: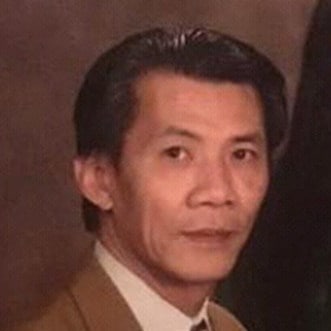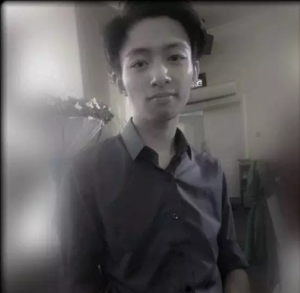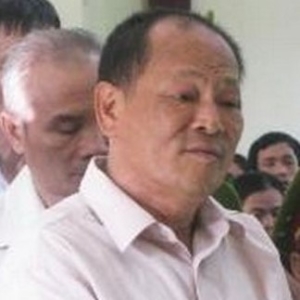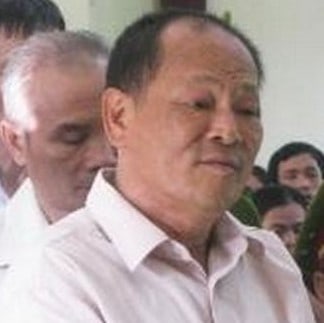 Phan Van Thu, An Dan Dai Dao Buddhist leader, birthday June 25, serving life in prison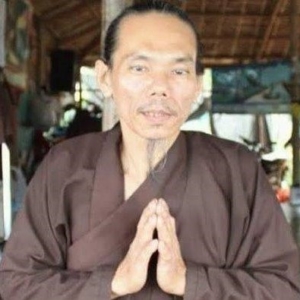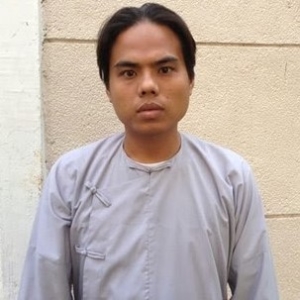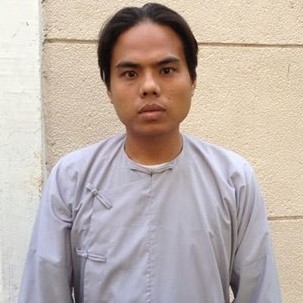 Hoa Hao Buddhists Bui Van Trung (left) and Bui Van Tham (right), arrested June 26, 2017, sentenced to six years in prison each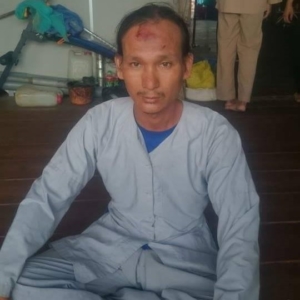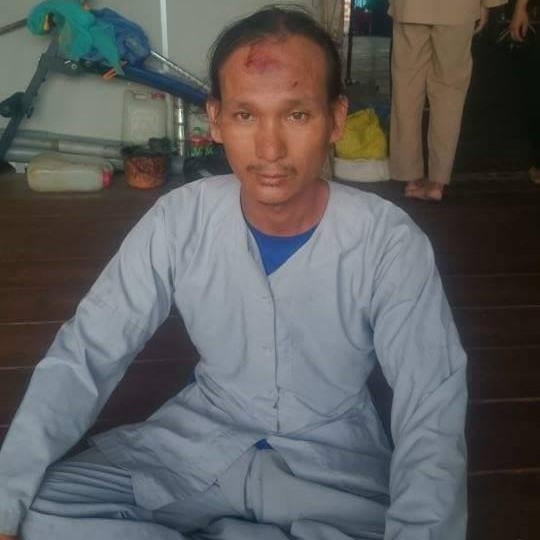 Hoa Hao Buddhist Nguyen Hoang Nam, arrested June 27, 2017, sentenced to four years in prison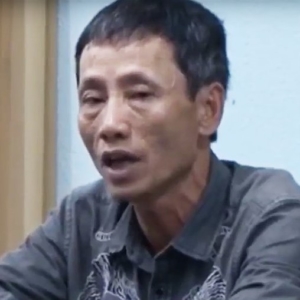 Activist Truong Huu Loc, tried June 28, 2019, sentenced to eight years in prison
Activists at Risk
On June 23, independent journalist Chu Vinh Hai, who lives and works in Ba Ria-Vung Tau Province, was summoned by the local public security department for "further investigation." While the exact reason for this action remains unknown, it is not surprising that he was summoned for questioning considering the current climate of crackdowns against independent journalists all over the country.
International Advocacy
The Center for Civil and Political Rights has published "Recommended Actions from UN Human Rights Mechanisms on Civil and Political Rights in Viet Nam." The document, available in English and Vietnamese, serves as a guide to UN human rights mechanisms and recommendations to which Vietnam is obligated.
NEWS & ANALYSIS
Vietnam Ratifies EU Free Trade Agreement, What's Next?, Thoi Nguyen, The Diplomat, June 22, 2020: "Such agreements illustrate the strength of EU-Vietnam relations and the opportunities Europe sees in the Southeast Asian country. The EU achieves a long-term goal to widen its influence and expansion in ASEAN markets by targeting Vietnam and European entrepreneurs will have better access to one of the fastest-growing economies in Southeast Asia when the agreements come into effect. Despite the coronavirus pandemic disrupting and causing a global economic slowdown, Vietnam is expected to still enjoy 4.8 percent economic growth this year and is expected to bounce back up to 6.8 percent growth in 2021."
Vietnam could face blowback from legal row with China, Mark Valencia, Asia Times, June 26, 2020: "Pundits are predicting that Vietnam will soon file a complaint under the United Nations Convention for the Law of the Sea (UNCLOS) dispute-settlement mechanism regarding China's actions in the South China Sea. As an indication that an official complaint is imminent, they point to Vietnam's recent nomination of four arbiters and four conciliators as all ratifiers of UNCLOS are entitled to do and many others have done. Some say that if Vietnam did so and won, 'this outcome would be a severe blow to China's prestige and international standing.' That may be so, but the legal obstacles and political blowback from China could be far more costly to Vietnam than to China."
COVID-19: Vietnam PM warns of economic calamity at ASEAN summit, AFP, June 26, 2020: "In recent years Beijing has stepped up its territorial claims in the South China Sea by building artificial islands. In April it officially named 80 islands and other geographical features in the disputed waters. The same month Vietnam also accused Beijing of sinking a trawler, prompting the United States to warn it was 'exploiting the distraction' of other states 'to expand its unlawful claims'. China is always advancing its pieces on the 'South China Sea chessboard', a senior Southeast Asian diplomat told AFP. Beijing took advantage of the Asian financial crisis in the late 90s and the SARS outbreak to push its claims, he added."
IN CASE YOU MISSED IT
This week, we released our first ever 
annual human rights report
 covering arrests, trials, incidents against activists at risk, and prison conditions during 2019. We recorded 41 individuals arrested for peaceful activism, 61 individuals tried for "national security" crimes, 84 activists at risk who faced harassment in 96 incidents, and at least 16 documented cases of torture of political prisoners. The crackdown worsened during the year in several notable areas, including the ramped up arrests and prosecution of ordinary citizens who expressed their opinions on online platforms.
© 2020 The 88 Project
https://the88project.org/wp-content/uploads/2020/06/Nguyen-Van-Nghiem-at-trial_Source-Vietnam-Plus.png
768
1200
kayleedolen
https://the88project.org/wp-content/uploads/2019/01/88project.png
kayleedolen
2020-06-29 14:33:00
2020-06-30 14:13:31
Vietnam Free Expression Newsletter No. 26/2020 – Week of June 22-28