Vu Tien Chi
Current Status: Sentenced to prison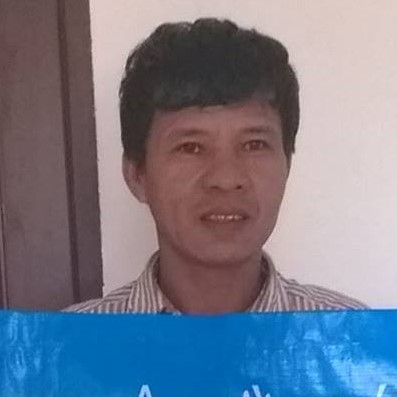 Other Names: Vũ Tiến Chi
Date of Birth: August 15, 1966
Gender: M
Ethnicity: Kinh
Areas of Activism:
Anti-corruption
Democracy
Human rights
Sovereignty
Highlighted Human Rights Concerns:
Prolonged Incommunicado Detention
March 2021:
After a short one-day trial, Facebooker Vu Tien Chi, 55, was given a 10-year prison sentence for conducting "propaganda against the state" under Article 117 of the 2015 Criminal Code. He was arrested in June 2020 and accused of sharing 338 articles and 181 videos on his social media to "distort and defame the people's administration, infringe the interests of the Communist Party of Vietnam and state."
Details - Background, Contact Information.
Chi was born in Nam Dinh. He now lives and works in Bao Loc City, Lam Dong.
June 27, 2018: beaten harshly after visiting activist Do Thi Minh Hanh
Physical assault in a public space
June 27, 2018
Individuals
Lien Dam commune, Di Linh district, Lam Dong province (
map
)
liberty and security of the person
equal protection of the law
freedom from discrimination
On June 27, 2018, Vu Tien Chi, with Dinh Van Hai, went to visit Minh Hanh because she was being attacked harshly at that time. After Dinh Van Hai live-streamed at Minh Hanh's house, showing her dangerous situation in her house, Chi and Hai went back home.
At around 12:00 pm, two thugs followed and attacked them with wooden and iron sticks when they were at National Way 20, Lien Dam Commune, Di Linh District, Lam Dong Province. After Hai and Chi fell off their motorbike, they continued beating them harshly, causing Hai's broken right hand and left clavicle shoulder.
Arrested June 24, 2020. Sentenced to 10 years in prison and 3 years probation under Art. 117 (2015 Code). Expected Release is June 24, 2030.
June 24, 2020
Lam Dong province public security, Lam Dong province
His home in Bao Loc City (
map
)
March 31, 2021
The People's Court of Lam Dong Province
10 years in prison and 3 years probation
June 24, 2030
freedom from arbitrary arrest or detention
liberty and security of the person
freedom of expression
fair trial
Vu Tien Chi is a vocal activist for democratization and human rights. He usually utilizes Facebook and other online tools to voice his concerns about various issues including the South China Sea and corruption. Chi also attended several protests in 2016 and 2018 in Ho Chi Minh City. When arrested, the public security said that Chi was in the middle of a live-stream defaming the party and its leaders.
Khởi tố Vũ Tiến Chi về hành vi chống phá Nhà nước, Cong an Nhan dan Online, June 25, 2020
Khởi tố, bắt tạm giam đối tượng tuyên truyền chống phá Nhà nước, Bao Lam Dong, June 24, 2020
Vietnam jails Facebook user for 10 years for anti-state posts, Reuters, March 31, 2021
Vietnam Human Rights Defenders' Weekly Report from March 29-April 4, 2021: Five Facebookers Convicted for Online Posts, One Anti-corruption Journalist Charged with "Abusing Democratic Freedom," Defend the Defenders, April 4, 2021
Profile last updated: 2021-04-13 03:27:04