Vietnam Free Expression Newsletter No. 30/2022 – Week of August 8-14
Greetings from The 88 Project. Riot police raided ethnic communities in the middle of the night and destroyed religious centers in northwest Vietnam. Three former NGO leaders had their appeal hearings on tax evasion charges, two of whom received a slight reduction in their sentences. An ethnic Protestant leader imprisoned for contacting the UN and award-winning activist Pham Doan Trang will have their appeal trials later this month. Families of political prisoners call on the government to provide better healthcare for inmates after yet another death in prison, a death which was highlighted this week by the CPJ. Read our translation of the families' open letter. The US and Vietnam concluded a summit on energy cooperation. Vietnam tries to follow China's blueprint for citizen surveillance and sets up a new police unit to suppress protests. Finally, the Ministry of Health declares that homosexuality is not a medical condition that can be "cured."
HUMAN RIGHTS & CIVIL SOCIETY
Political Prisoners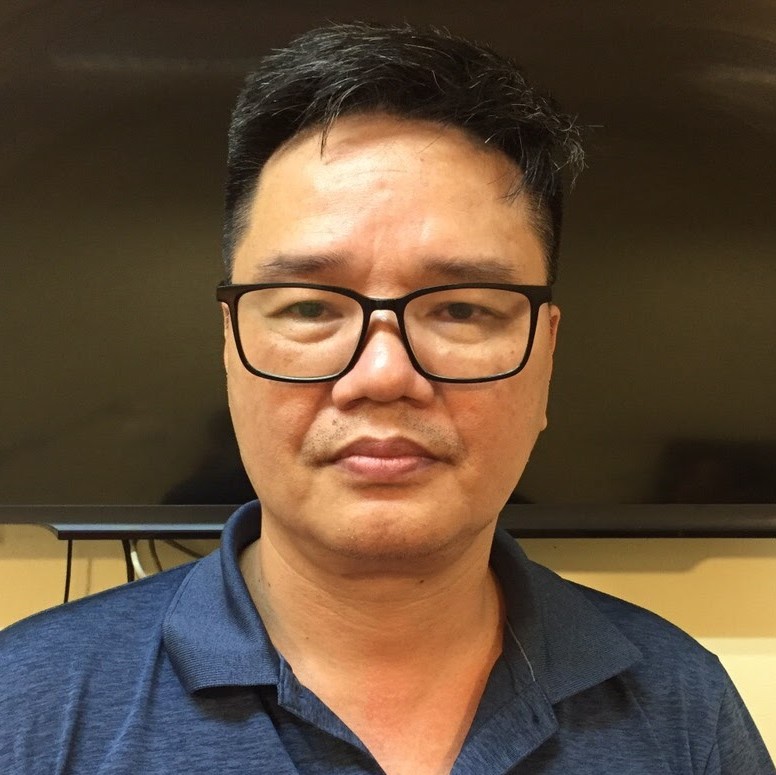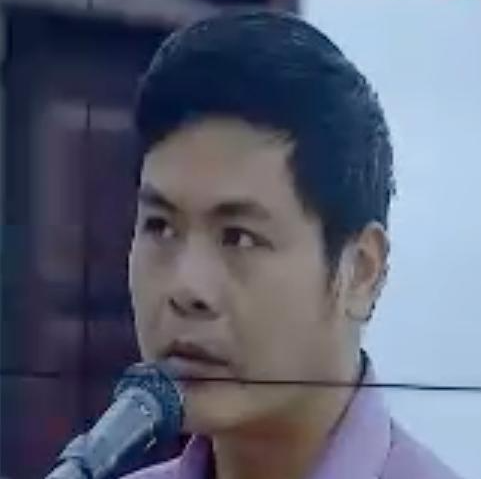 Mai Phan Loi and Bach Hung Duong
At his appeal trial, Mai Phan Loi had his sentence reduced from 48 months to 45 months. The former chairman of the Committee for Scientific Affairs of the Center for Media in Educating Community (MEC) was convicted of tax evasion. He's said to have returned about $50,000 of the $80,000 in taxes owed.
At the same trial, MEC's director Bach Hung Duong also had his sentence reduced from 30 months to 27 months. The reduction was due to Duong not receiving any benefit from the evasion, and also because he's suffering from an unspecified illness.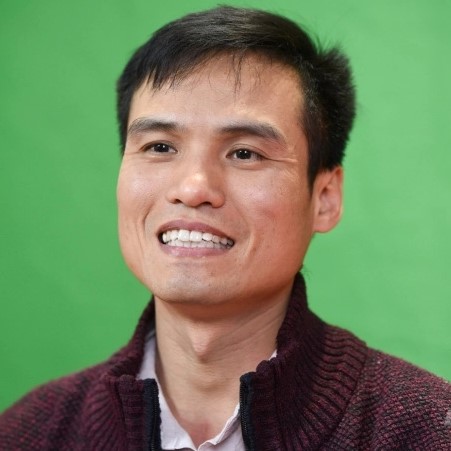 Dang Dinh Bach
In a separate hearing, the court upheld the five-year sentence for Dang Dinh Bach, director of the Research Center for Law and Policy for Sustainable Development, also convicted of tax evasion. Bach's wife, Tran Phuong Thao, said she was not allowed into the courtroom, but caught a glimpse of her husband. She told The 88 Project Bach had been on a 24-day hunger strike to protest the incommunicado detention and that he looked like he'd lost 10 kgs. Bach's lawyer told Thao that before the trial someone from the court whispered in his ear that he should stop defending Bach because "everyone knows it's not about tax evasion." The family still has not been allowed to visit him since his arrest.
Y Wo Nie will have his appeal trial on August 16. The 52-year-old ethnic Ede and deacon of the Evangelical Church in Vietnam was sentenced in May to four years in prison for "abusing democratic freedoms." He's alleged to have sent three reports to the UN and to have met with U.S. diplomats. He did not have a lawyer in the first trial but will have counsel at the upcoming hearing. 
Pham Doan Trang's appeal trial has been scheduled for August 25 and will supposedly be an open hearing. The 2022 Martin Ennals Award recipient was sentenced to nine years in prison for "anti-state propaganda."
This week, we think of the birthdays and arrest anniversaries of the following political prisoners: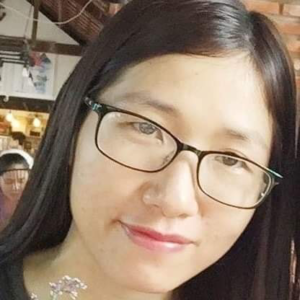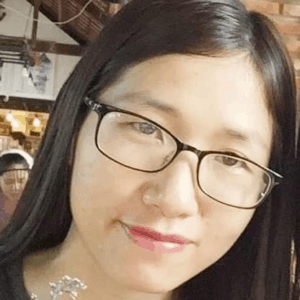 Tran Thi Tuyet Dieu 
Activists at Risk
Eight religious centers belonging to an independent religious sect in northwest Vietnam were destroyed by police carrying guns and batons in a surprise raid at 3:00 in the morning. The police also broke into the homes of the ethnic Hmong adherents of the Duong Van Minh sect and hung pictures of Ho Chi Minh over their altars.
Nguyen Thi Thuy and Ho Nhut Hanh, two asylum seekers being held in Thailand who fled Vietnam to avoid being arrested for protesting against the Cyber Security Law in 2018, told RFA they "fear for their safety after being visited in detention by Vietnamese embassy staff who urged them to return home"
About 30 families of political prisoners in Vietnam are calling on the government to allow sick inmates to receive adequate healthcare after two inmates died, they said, from lack of timely care. Read our translation of the impassioned letter, here.
International Advocacy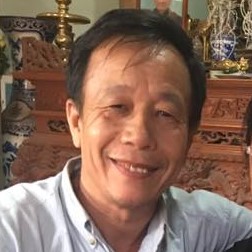 Do Cong Duong
The Committee to Protect Journalists has issued a statement regarding the death of journalist Do Cong Duong while serving an eight-year combined sentence for "disturbing the peace" and "abusing democratic freedoms." The statement noted that Duong was healthy before he went to prison.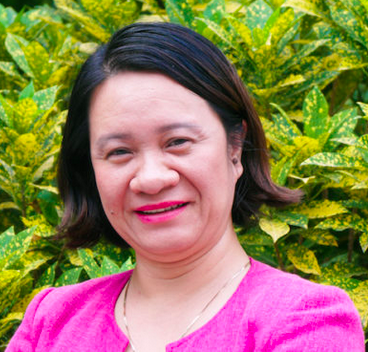 Nguy Thi Khanh
The fourth United States-Vietnam Energy Security Dialogue in Washington, D.C. has just concluded. "The delegations discussed key areas for continued bilateral clean energy cooperation such as power market development; energy conservation and efficiency; transmission; power storage; and the steps necessary for an energy transition that will achieve net zero emissions by 2050." The joint statement from the two governments can be read in full here. The summit came as Vietnam continues a crackdown on activism, recently targeting environmental activists like Goldman Environmental Prize winner Nguy Thi Khanh.
NEWS & ANALYSIS
Vietnam's Surveillance State: Following China's Model Of Digital Authoritarianism? Jason Nguyen, The Vietnamese; August 12, 2022: Besides traditional methods of physical surveillance and intimidation of dissidents, chip-based identity cards, advanced surveillance cameras, and telecommunications apps have recently become another apparatus in the Vietnamese government's playbook to further monitor, control and manipulate its populace in the name of public safety and social security. This trend signifies the rise of digital authoritarianism in Vietnam amid the ruling Communist Party's increasing intolerance of critics and opposition voices. Without transparent policies, public consultation, and independent supervision, technological advancements may be exploited for oppressive purposes once they're in the hands of authoritarian governments.
Vietnam sets up specialized police units to suppress protests across the country. RFA; August 12, 2022: The riot squads have been formed to crack down on worker protests at the many industrial parks in southeastern Vietnam, in places such as Ho Chi Minh City, Binh Duong, and Dong Nai. They could also be used to stop demonstrations by ethnic and religious minorities such as the Protestant Ede and Duong Van Minh sect in provinces like Cao Bang and Gia Lai. On Wednesday the Ho Chi Minh City Police held a launching ceremony for its Reserve Riot Combat Police Regiment. State media said the force was established under a ruling by the Ministry of Public Security to set up Reserve Riot Police Battalions in province-level localities. News sites did not publish the full text of the ministry's Decision No.1984, which called for the regiment's formation.
Vietnam's government struggles to counter what it calls 'fake news'. RFA; August 10, 2022: Hung said before 2018 there were about 5,000 stories and videos that were deemed to be untrue by the government, which asked for them to be removed. He said the number has increased 20-fold to 100,000 stories and videos a day. Last year the ministry set up the Vietnam Counterfeit News Center to tackle the problem. It also ordered the National Cyber ​​​​Safety Center to detect "false information," as early as possible. The processing capacity of the center has increased from 100 million messages per day to 300 million. The ministry has also issued an online code of conduct to establish standards of behavior by social network users and persuade them to act responsibly in their written and video posts.
Vietnam Takes Major Step Forward in Recognizing LGBTQ Rights. Sebastian Strangio, The Diplomat; August 12, 2022: Vietnam last week took a major step forward in the recognition of LGBTQ rights, with the country's Ministry of Health stating that being gay, bisexual, or transgender is not a disease and urging medical practitioners to end discrimination in medical care. On August 3, the country's Ministry of Health published a document stating that "homosexuality cannot be 'cured', does not need 'to be cured' and cannot be changed." Citing the World Health Organization's removal from its list of mental illnesses in 1990, the ministry urged medical professionals to be "respectful" of gender and sexual orientation.
TAKE ACTION
Please share the open letter from families of political prisoners calling for improved prison conditions in light of blogger Do Cong Duong's death in prison earlier this month.
***
Correction: We reported in newsletter no. 28 that Nguyen Duc Hung was represented by legal counsel at trial, but upon further investigation, it is unclear whether or not he had a lawyer.
© 2022 The 88 Project
https://the88project.org/wp-content/uploads/2021/07/DangDinhBach_Source-Thiennhien.net_.jpg
451
451
kayleedolen
https://the88project.org/wp-content/uploads/2019/01/88project.png
kayleedolen
2022-08-15 18:12:30
2022-08-15 18:12:30
Vietnam Free Expression Newsletter No. 30/2022 – Week of August 8-14