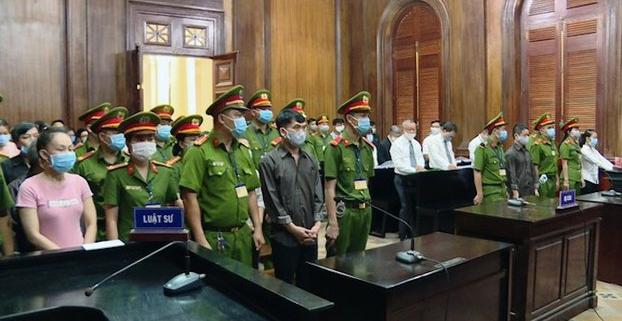 Vietnam Free Expression Newsletter No. 30/2020 – Week of July 27-August 2
Greetings from The 88 Project! We bring you news, analysis, and actions regarding human rights and civil society in Vietnam during the week of July 27-August 2. Eight defendants, some of whom are members of the Hien Phap group, were sentenced to between two and a half to eight years in prison in a trial that was closed to family members. Two BOT protesters had their 15-month sentences slightly reduced on appeal. Three Facebookers were fined for posting about new COVID-19 cases in Da Nang. In international advocacy, the UN Human Rights Committee released new guidance on the right to peaceful assembly, and Boat People SOS held its first in a series of advocacy webinars. In the news and analysis section, read about the EU-Vietnam Free Trade Agreement. Take action this week for the eight defendants tried by sharing news about their trial and calling for their release from prison.
HUMAN RIGHTS & CIVIL SOCIETY
Political Prisoners
Defendants at trial on July 31, 2020, Source: State media via Radio Free Asia
On July 31, the People's Court of Ho Chi Minh City sentenced eight defendants, some of whom are members of the Hien Phap constitutional rights group, to prison sentences ranging from two and a half to eight years on charges of "disrupting security." The sentences were as follows:
Family members and supporters were not allowed to attend the trial, and neither were US government representatives. One representative of the German Embassy was allowed to attend. Doan Thi Hong's child is still under three years old, and thus, Hong's detention is in violation of Vietnamese law, as mothers with children under three are not legally allowed to be held in detention.
In September 2018, the eight defendants were kidnapped by security police. The Hien Phap group was formed in 2017 with the aim of educating the public about Vietnam's latest Constitution.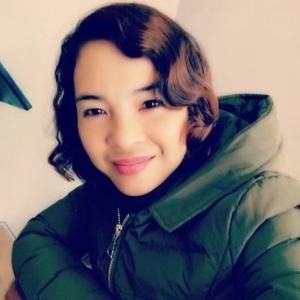 Dang Thi Hue
On July 30, the People's Court of Hanoi reduced the prison sentences of two Build Operate Transfer (BOT) activists by three months each. In May, a lower court in Soc Son District sentenced Dang Thi Hue and Bui Manh Tien to 15 months in prison under charges of "causing public disorder," under Article 318 of the 2015 Criminal Code. Many have criticized the locations of the BOT toll booths, alleging that they are being charged with or without using the new road built by BOT companies. They also believe that this lucrative business (which can generate billions of Vietnam dong per day – approximately US$50,000 to US$100,000 per day) is corrupted by cronyism.
This week, we remember the arrest and trial anniversaries of the following political prisoners: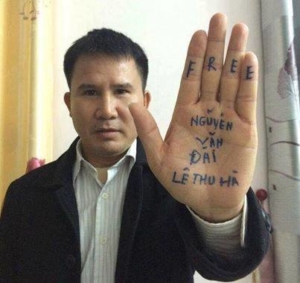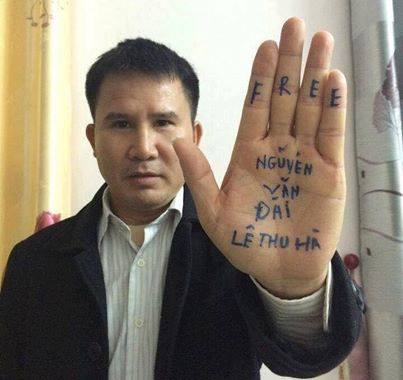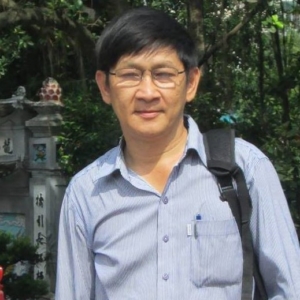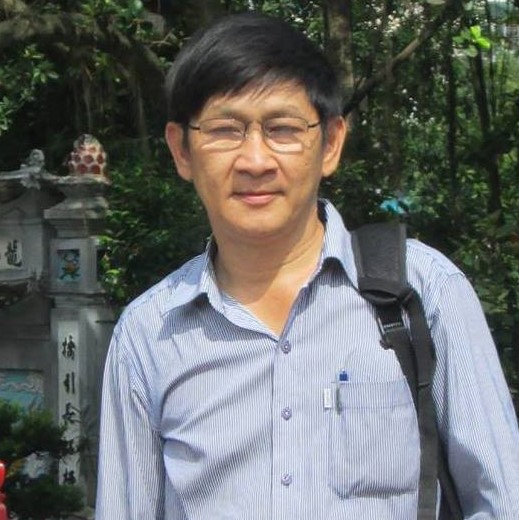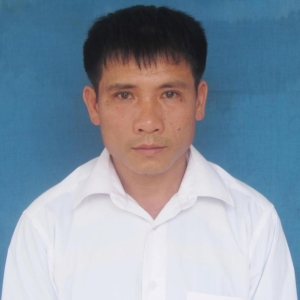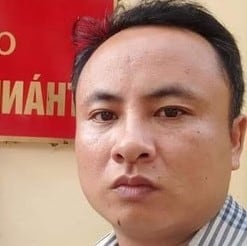 Ha Van Nam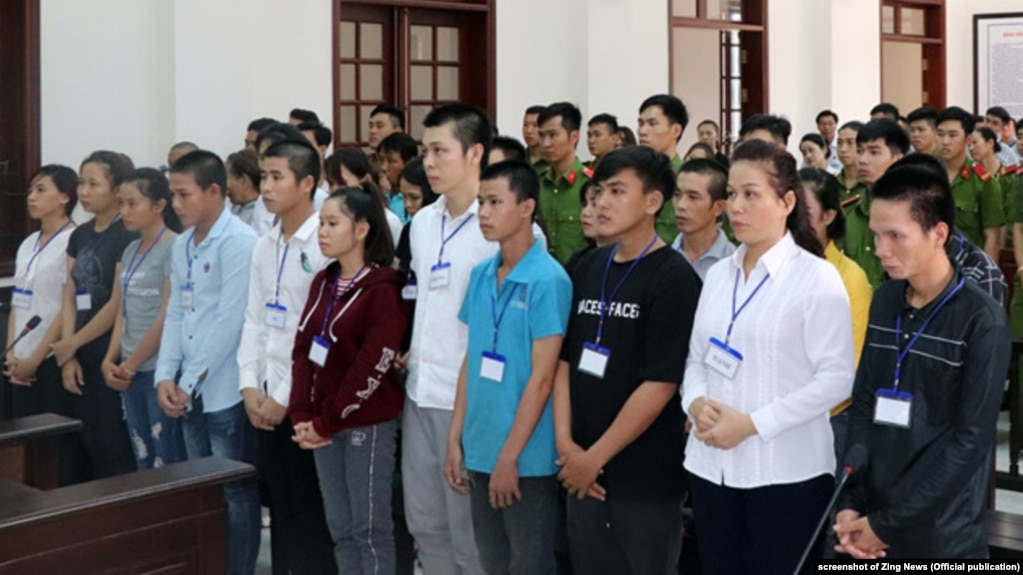 Protesters in court on July 30, 2018, Source: Zing News via Voice of America Vietnamese 
Activists at Risk
Three Facebookers were fined $320 each for posting what authorities said were statements falsely attributed to Deputy Prime Minister Vu Duc Dam, which warned people of new COVID-19 cases and to stay away from Danang, where a new wave of infections apparently began. One of the three Facebookers is the famous pop singer Hoa Minzy. They are among hundreds of Facebookers who since March have been interrogated and/or fined for disseminating information on social media regarding the pandemic, with fines ranging from US$250 to US$700.
International Advocacy
The UN Human Rights Committee released a statement asserting the right to freedom of peaceful assembly in both in-person and online gatherings. The statement on Article 21 of the International Covenant on Civil and Political Rights was created with COVID-19 in mind, as more gatherings have moved from physical spaces to the Internet, as well as the Black Lives Matter protests, which have highlighted the need to protect the right to peaceful assembly. "Everyone, including children, foreign nationals, women, migrant workers, asylum seekers and refugees, can exercise the right of peaceful assembly, which may take many forms: in public and in private spaces, outdoors, indoors and online," said Committee member Christof Heyns. The comment also outlines governments' negative and positive duties in upholding Article 21.
CIVICUS released an update on civil society in Vietnam, including coverage of the attacks against the Liberal Publishing House, the International Journalists Association of Vietnam, and land rights and anti-corruption activists. The crackdown against online commentators has also continued, with CIVICUS noting that, ""Online government critics are being pursued while Facebook has been accused of being complicit in the censorship of critical posts."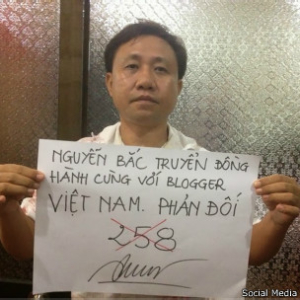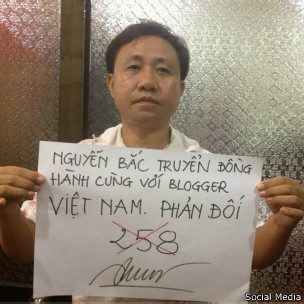 Nguyen Bac Truyen
The first day in a month-long series of webinars organized by BPSOS took place on July 31st and focused on religious freedom. The guest speaker for the morning session was Attorney Anurima Bhargava, Commissioner for the United States Commission on International Religious Freedom (USCIRF), who traveled to Vietnam last year to survey the situation on the ground and talked about what she saw. Bhargava also spoke about political prisoner Nguyen Bac Truyen, who she has sponsored through a program initiated by BPSOS. Truyen, a human rights and religious freedom activist, was arrested three years ago, on July 30, 2017, and sentenced to 11 years in prison.
Bhargava was followed by Father Nguyen Thai Hop, leader of Ha Tinh parish. He described the issues they were facing, the most difficult of which was a law that prohibits religious organizations from buying land, which severely limits their ability to build new churches. The other two guests, also from Vietnam, were Buddhist monk Thich Thien Minh, a former political prisoner, and Cao Dai leader Tran Ngoc Suong, who was recently excommunicated by the state-sanctioned branch of Cao Dai.
Guests for the afternoon session were US Ambassador Sam Brownback and Joseph Rees, former US ambassador to East Timor. Also participating from Vietnam were Vang Chi Minh, a Hmong Vietnamese Protestant minister who was a former political prisoner; A Ga, a Montagard minister; and Nguyen Thanh Giau, representing the Hoa Hao Buddhist sect. Highlights of the two sessions include:
Nguyen Bac Truyen's wife was able to attend and made a statement on her husband's behalf, calling on the international community to help free him.
USCIRF has determined that Vietnam's laws on religious freedom violate Article 18 of the International Conventions on Civil and Political Rights.
The US State Dept is working on designating Vietnam as a CPC (country of particular concern); Senators John Cornyn and Marco Rubio in a letter to US Secretary of State Mike Pompeo urged the use of Magnitsky Act to apply pressure on Vietnam.
Sanctions used against China can just as easily be applied to Vietnam.
All religious leaders in attendance agreed to designate a national day of prayer to promote interfaith unity.
The next sessions will be Friday, August 7, and will focus on freedom of expression, the press and the Internet.
NEWS & ANALYSIS
As US pledges help in South China Sea, Vietnam wary of antagonising Beijing, Chris Humphrey and Bac Pham, South China Morning Post, July 29, 2020: "Washington toughened its stance against Beijing's aggressive territorial claims in the South China Sea last week by signing a memorandum of understanding (MOU) with Vietnam, pledging support for its fishermen against 'illegal intimidation'.While US Ambassador to Vietnam Daniel J Kritenbrink did not mention China in his comments at the signing ceremony with the Directorate of Fisheries, analysts said he was clearly referring to Beijing. Vietnam is one of four Southeast Asian countries with competing claims against Beijing in the energy and resource-rich waters of the South China Sea, through which about US$3 trillion worth of trade passes every year. China claims almost all of the waterway on the basis of its nine-dash line map."
What does Vietnam's trade deal with the EU mean for the country and ASEAN?, Umair Jamal, ASEAN Today, July 24, 2020: The EU has voiced concerns about a number of rights issues, including the fate of political prisoners in Vietnam. To monitor Vietnam's progress on this, the European Parliament has set up an inter-parliamentary delegation with Vietnam's National Assembly. The growing pressure on Vietnam from the European Parliament and international human rights bodies means that the country will have to review policies that enable religious persecution and other human rights abuses in the country. But the deal isn't binding as far as consequences if Vietnam fails to comply. The signing of a major trade agreement between the EU and Vietnam despite serious human rights concerns also shows that the EU can look past such issues if it suits the bloc's economic interests. Vietnamese and international civil society organizations, including Human Rights Watch (HRW), wrote a letter to the European Parliament criticizing the decision to look past rights concerns."
Why Are Peaceful Human Rights Activists Still Behind Bars in Vietnam?, Kasit Piromya, The Diplomat, July 30, 2020: "Internationally, Vietnam has received widespread praise for its successful response to the coronavirus pandemic, having recorded just a few hundred cases and no deaths. However, the very apparatus used to combat the spread of the virus is used by the government to harass dissidents and others whose activities are deemed to threaten the state. A major reason for Vietnam's coronavirus success has been the neighborhood wardens who closely monitor communities, and have been able to sound the alarm and put in place heavy restrictions whenever a potential case is detected. This system comes under the remit of the MPS – the shadowy government department that detained [Nguyen Bac] Truyen."
Vietnam-EU trade deal begins on Aug 1, AFP, The Star, August 1, 2020: "The EU's controversial trade deal with Vietnam comes into force on Saturday (Aug 1), despite criticism that it ignores environmental and human rights concerns about the communist state. The free trade agreement, signed in Hanoi in June last year, will phase out tariff barriers over a decade for Vietnam and over seven years for the EU."
Trump administration is crippling international Internet freedom effort by withholding funds, officials say, Spencer S Hsu, The Washington Post, July 31, 2020: "People don't trust private foreign security tools that aren't in their own language . . . and it takes time to build that trust,' said Kaurin, who has helped independent journalists in Vietnam apply hardware encryption tools such as Veracrypt to adapt to government raids. Users 'are asking, what's going to happen now? What are we going to use? Who has our data? . . . Are tools like Signal and Tor going to  be safe to use if they lose the funding to update their code regularly?' she said. 'Trust is the most expensive thing in the world, and you can lose it so easily."
TAKE ACTION
Take action for the eight defendants tried this week, who were sentenced to a combined 40.5 years in prison. 
Share the news on their trial
 and call for their immediate release from prison.
© 2020 The 88 Project
https://the88project.org/wp-content/uploads/2020/08/Defendants-at-trial-on-July-31-2020_Source-State-Media-via-RFA.png
349
622
kayleedolen
https://the88project.org/wp-content/uploads/2019/01/88project.png
kayleedolen
2020-08-03 14:23:12
2020-08-03 14:23:12
Vietnam Free Expression Newsletter No. 30/2020 – Week of July 27-August 2