Vietnam Free Expression Newsletter No. 31/2020 – Week of August 3-9
Greetings from The 88 Project! We bring you news, analysis, and actions regarding human rights and civil society in Vietnam during the week of August 3-9. Truong Duy Nhat will have his appeal trial on August 14. Two US Senators wrote a letter to the US Secretary of State about Vietnam's violation of religious freedom. Vietnam Advocacy Day continued with a myriad of speakers addressing conditions for political prisoners, press freedom, religious freedom, and other topics. In the news section, read about the possible human rights and civil society implications of Vietnam's response to COVID-19. And take action for journalist Ngo Van Dung, one of eight people tried on July 31, by sharing Reporters Without Borders's statement calling for his immediate release.
HUMAN RIGHTS & CIVIL SOCIETY
Political Prisoners
Truong Duy Nhat at trial on February 28, 2020  (later rescheduled for March) in Hanoi. Source: tuoitre.vn
In July, three of the seven lawyers who will defend blogger Truong Duy Nhat met with him at the Thanh Oai detention center near Hanoi in preparation for the appeal trial, which is set for August 14. In March, Nhat was given a 10-year prison sentence for "abusing one's position while carrying out official duties," in an incident that allegedly occurred over 20 years ago. At his trial, Nhat claimed that he was a "victim of political vendetta," and suggested it came from the highest level of government without mentioning any names. In January, 2019, the blogger, who also was a contributor to Radio Free Asia, was abducted in Thailand one day after he'd applied for political asylum with UNHCR in Bangkok.
This week, we remember the birthdays and the arrest and trial anniversaries of the following political prisoners: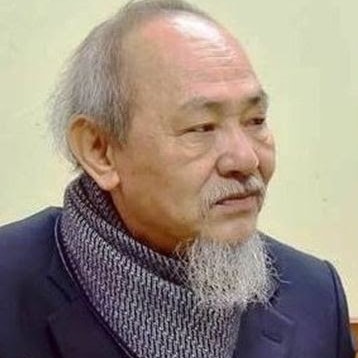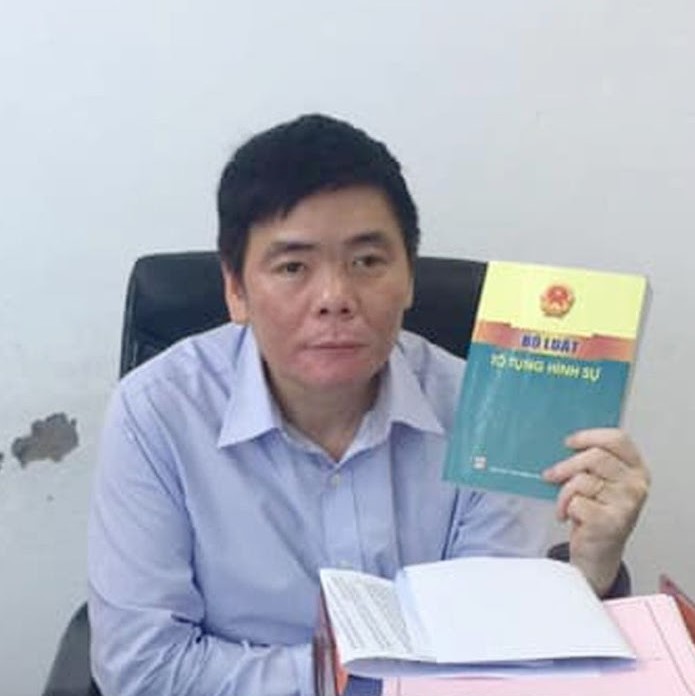 International Advocacy
US Senators Marco Rubio (FL-R) and John Cornyn (TX-R) sent a joint letter to US Secretary of State Mike Pompeo asking him to designate Vietnam as a Country of Particular Concern in terms of religious freedom and also review the possibility of applying Magnitsky Act sanctions. They wrote: "Vietnam's abuses of its Law on Belief and Religion continues to be used to harass and persecute religious groups who only wish to practice their religion in peace. The targeted oppression of Vietnamese, Montagnard, and Hmong Christians is especially troubling.  The Vietnamese government's targeting of the press, including members of the Independent Journalists Association of Vietnam, and efforts to silence dissent is also of great concern." Read the full letter here. In June, the US government released its annual report on religious freedom across the globe. In it, they continued to list concerns for Vietnam's protection of religious freedom.
Vu Quoc Ngu, director of Defend the Defenders, released a statement asking foreign governments to refrain from selling military weapons to Vietnam. He argues that such weapons may then be used to repress dissidents in the country and cites an example where naval devices were used to break up a protest of Catholics in 2017. Read the statement here.
Sessions 3 and 4 of the month-long program for Vietnam Advocacy Day took place online on Friday, August 7. Special guests in the morning session were Representatives Alan Lowenthal (D-CA) and Glenn Gothran (R-WI), with Karl Horberg from Freedom Now and focused on freedom of the press and the internet. Highlights included the concurrence that Vietnam needs to be put back on the CPC (countries of particular concern) list and that more emphasis be placed on trade-related sanctions, as well as application of the Magnitsky Act to increase pressure. It was noted that abuses have risen since the United States pulled out of the Trans Pacific Partnership trade deal.

Phan Van Thu (right) and his followers in the closed trial in 2013. Source.
Guests for the afternoon session, which focused on torture, were journalist Doan Bao Chau from Hanoi; Nguyen Thi Hong — wife of Rev. Nguyen Cong Chinh, a former political prisoner recently exiled to the United States; and Ngoc Dien, daughter-in-law of Phan Anh Thu — founder of the Buddhist sect An Dan Dai Dao. Ngoc Dien described the government's relentless attacks on her religious group, including the takeover of the land they were using to build an ecopark, and the mistreatment of her father-in-law, who is suffering from ill health in prison. The next sessions will take place on Friday, 8/14 and will discuss sanctions. Sign up for the morning and afternoon sessions separately.
NEWS & ANALYSIS
Vietnam's Response to the United States' Changing Approach to the South China Sea, The Council on Foreign Relations, August 3, 2020: "However, just because Hanoi welcomes tougher U.S. and Australian rhetorical approaches to the South China Sea does not necessarily mean Vietnam will use this moment to launch long-considered litigation against China or even fast-track a U.S.-Vietnam strategic partnership that would build on the existing U.S.-Vietnam comprehensive partnership. Hanoi will refrain from major decisions until the U.S. presidential election is decided, and still worries that Washington is taking this approach to the South China Sea to escalate tensions with Beijing. It hopes, however, that the new U.S. and Australian statements will mean a clear commitment by these two powers to a more forceful approach to the South China Sea."
Vietnam's COVID-19 Success Is a Double-Edged Sword for the Communist Party, Mai Truong, The Diplomat, August 6, 2020: "Yet, the effectiveness of transparency and government coordination will likely place the CPV in a dilemma after COVID-19. This article argues that Vietnam's accomplishments with regards to containing COVID-19 will likely create a further public desire for transparency and make it challenging for the party to use its traditional blame-avoidance strategy to protect its legitimacy in the face of policy failures. The success of COVID-19 is a double-edged sword, which the party should use carefully to enhance its legitimacy."
COVID-19: Why Vietnam's Second Positive Wave Might Not Be Entirely Negative, Y Chan, The Vietnamese, August 7, 2020: "The virus has also created space for a newborn civil society. With the government's resources stretched thin and vastly inadequate, citizens and volunteer groups have organized themselves for a wide range of mutual-support activities, from donating basic necessities to setting up coordinating teams to offer transportation for supplies and people in need. Again, when the pandemic is over, citizens who have trained themselves in this new normal will not be easily caged again. Instead, they will demand a greater place on the stage in building a common and better society for themselves."
TAKE ACTION
Reporters Without Borders has called for the release of journalist 
Ngo Van Dung
. A member of the group Hien Phap (Constitution), Dung was sentenced to five years in prison and two years probation for "disturbing public security" after a short trial on July 31, 2020, that his family was not allowed to attend. Daniel Bastard, of RSF's Asia-Pacific unit, said of the trial: "Ngo Van Dung's only crime was to draw attention to the current Communist Party leadership's contempt for the Socialist Republic of Vietnam's constitution." The Hien Phap group calls on the government to implement Article 25 of the Constitution, which allows for greater freedom of the press. Seven others tried along with Dung were sentenced to between two and a half to eight years in prison. 
Share the RSF statement, here.
© 2020 The 88 Project
https://the88project.org/wp-content/uploads/2020/03/Truong-Duy-Nhat-at-trial-3.9.20_Tuoi-Tre.jpg
391
586
kayleedolen
https://the88project.org/wp-content/uploads/2019/01/88project.png
kayleedolen
2020-08-10 14:23:14
2020-08-10 14:23:14
Vietnam Free Expression Newsletter No. 31/2020 – Week of August 3-9