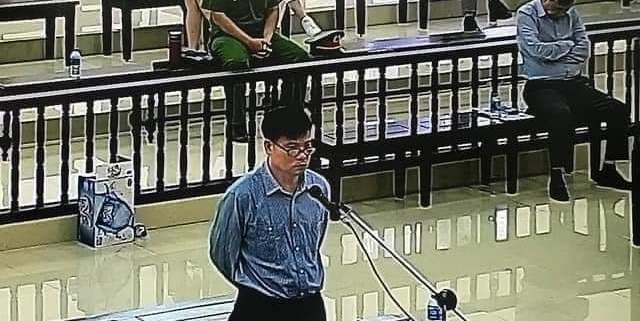 Vietnam Free Expression Newsletter No. 32/2020 – Week of August 10-16
Greetings from The 88 Project! We bring you news, analysis, and actions regarding human rights and civil society in Vietnam during the week of August 10-16. Truong Duy Nhat will have to serve the entirety of his 10-year prison sentence after it was upheld on appeal this week. Another person has been arrested in conjunction with information dissemination after the violent police raid in Dong Tam commune in January 2020. And two religious communities are at risk week, as well as Hoa Hao Buddhist political prisoner Bui Van Tham. The US State Department has urged Vietnam to release jailed members of the Hien Phap group, and ASEAN Parliamentarians have spoken out on behalf of political prisoner Nguyen Bac Truyen. In the news section, read two different analyses of the continuing crackdown on freedom of expression in Vietnam. And take action for Truong Duy Nhat by sharing calls for his freedom.
HUMAN RIGHTS & CIVIL SOCIETY
Political Prisoners
Truong Duy Nhat at his appeal trial on August 14. Source: Nhat's lawyers
On August 14, an appeals court upheld the 10-year sentence against journalist and Radio Free Asia contributor Truong Duy Nhat. Nhat maintained his innocence. Some representatives of foreign embassies were allowed to attend the trial, but viewed from a separate room. According to Nhat's daughter, the judge did not broach the subject of Nhat's abduction from Bangkok. In January, 2019, he was abducted in Thailand one day after he applied for political asylum with UNHCR. In March 2020, he was convicted of "abuse of power," in a decades-old land purchase case that many believe was politically-motivated. Read our case commentary on the indictment, here. His daughter thanked Nhat's many supporters and asked for their continued assistance in his case.
Nguyen Quang Vinh (b. 1981) was charged earlier this week for articles on his blog page chuyentrangoto about the police raid on Dong Tam Village on January 9, 2020. The police claim the writings contain misinformation, sow confusion and doubt, create mistrust, and violate national interests. The police did not say whether Vinh has been arrested. Four people were arrested on June 24 on charges related to Dong Tam for "creating, storing and disseminating information opposing the government." Among the three are a mother, Can Thi Theu, and her two sons Trinh Ba Phuong and Trinh Ba Tu. The fourth is a woman named Nguyen Thi Tam.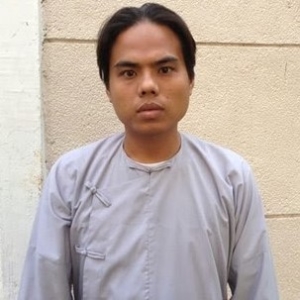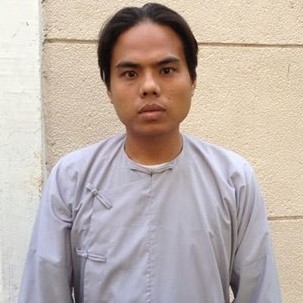 Bui Van Tham
The family of Bui Van Tham has raised alarms that he has been mistreated in prison and possibly subjected to torture. Tham is a member of the Hoa Hao Buddhist denomination who received a 6-year sentence in 2018 on charges of "disturbing the peace" and "opposing officials carrying out their duties." Tham's father, Bui Van Trung, is the founder of the Ut Trung sect who refused to join the state-run Hoa Hao church. Both men were arrested in 2017 along with four other members. Jim Carr of the US Commission on International Religious Freedom said cases like these show that Vietnam continues to ignore the UN conventions on religious freedom and should be placed back on the list of Countries of Particular Concern.
This week, we remember the arrest and trial anniversaries of the following political prisoners: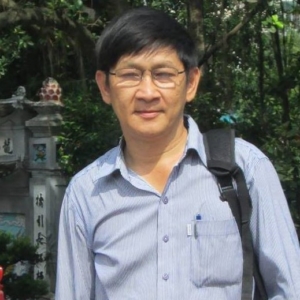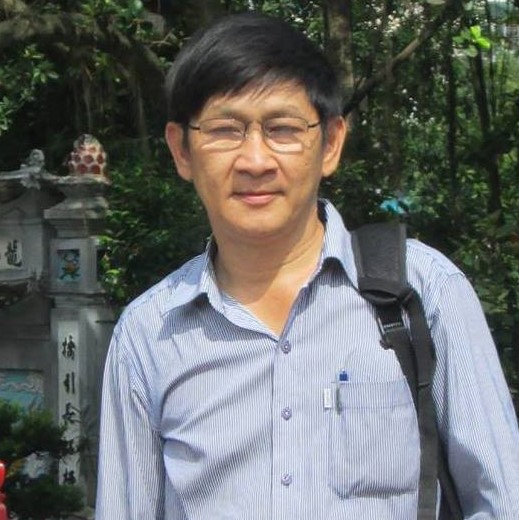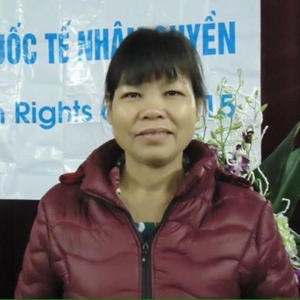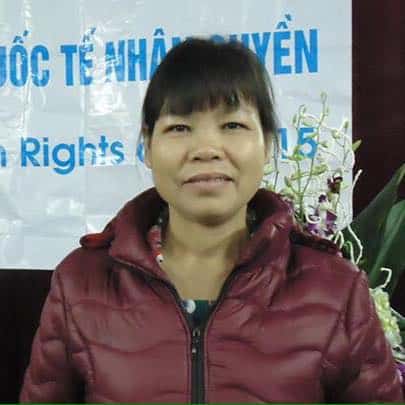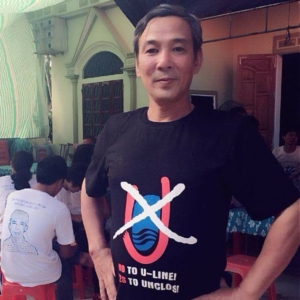 Community at Risk
Thi Nghe, a 200 year-old Catholic parish, has appealed for the second time regarding its properties being appropriated by the Ho Chi Minh City government. The properties include an elementary school and several buildings built and operated by the parish since before the war. In October 1975, shortly after the city fell, records show the parish agreed to allow the new government to use some of the facilities for educational purposes, but it did not relinquish ownership. However, in 1996, fake documents were "forged by city authorities" to show that the parish had "donated" some of its properties to the city. This forgery has only recently been discovered. Led by Fr. Nguyen Thanh Tung, Thi Nghe Parish has launched a campaign to reclaim its land and buildings.
On August 10 and 11, Thien An Monastery in Hue City was invaded by non-uniformed men with barbed wire, batons, and other crude weapons. They threatened the people inside and promised to return. The police did not come to disperse what the government called a "spontaneous citizen group", better known as government-affiliated mob. The monastery sits on 107 hectares of land that is considered prime real estate. The monks have posted videos of the attacks on Facebook and are asking the community for help. This is a developing story.
International Advocacy
The US State Department released a statement condemning the imprisonment of Hien Phap group members, saying: "Although we have seen the Government of Vietnam take some positive steps on human rights in certain areas in Vietnam over the past few years, we are troubled about the growing trend of arrests of and harsh sentences for peaceful activists since early 2016." Eight defendants, some of whom are members of the group, were tried and convicted on July 31, 2020 and sentenced to between two and a half and eight years in prison. The Hien Phap group strives to educate citizens about their constitutional rights and was planning protests ahead of Vietnam's National Day in September 2018 when many of its members were abducted and arrested.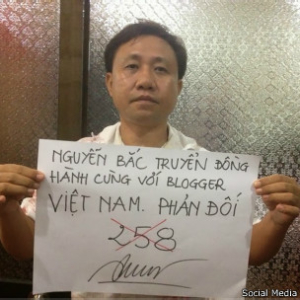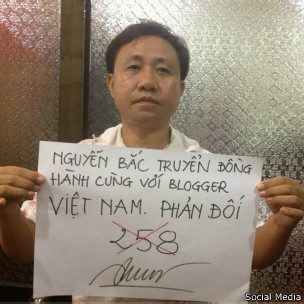 Nguyen Bac Truyen
A number of current and former ASEAN Parliamentarians released a letter calling on Vietnam to free Nguyen Bac Truyen from prison. Truyen's birthday was August 12– his fourth in prison since his arrest in 2017. They wrote: "We are extremely concerned that the charge against him is completely unfounded and his imprisonment is in direct breach of Viet Nam's obligations under Article 24 of its Constitution and the various international instruments that Viet Nam has ratified, in particular, Article 18 of the International Covenant on Civil and Political Rights, and Article 22 of the ASEAN Human Rights Declaration." Truyen, a Hoa Hao Buddhist, is a religious freedom and human rights activist known for founding the Vietnamese Political and Religious Prisoners Friendship Association. The letter also called for protections for religious groups in Vietnam and for the government to bring domestic laws governing religious activities into compliance with international human rights agreements.
The last two sessions of the webinar series organized by BPSOS for Vietnam Advocacy Day took place on August 14, with a special focus on human rights conventions and mechanisms of enforcement, such as sanctions. Panelists discussed the efficacy of the global Magnitsky Act and how it could help apply pressure on Vietnam going forward. Panelists from Canada and Europe also provided perspectives from outside the United States and highlighted the need for human rights advocates to share information about Vietnamese political prisoners widely in a coordinated global effort, especially in a more fractured EU where member countries tend to act individually based on their national interests. In a forward-looking gesture, some members of NextGen, a group of Viet-American youth rights activists formed a few years ago, also made an appearance to share their views.
NEWS & ANALYSIS
How COVID-19 Complicates Vietnam's South China Sea Efforts, Du Nhat Dang, The Diplomat, August 7, 2020: "Vietnam's leading role in ASEAN also benefits Hanoi's interests in the South China Sea. The country has been trying to push forward negotiations for the Code of Conduct (COC) this year. A legally binding COC would play a vital role for Vietnam and the region in general, as China keeps playing for time and at the same time accelerating its ambition to gain control over the South China Sea."
Vietnamese Man in Suicide Bid Over Jail Term in Mekong Delta Land Grab Row, Radio Free Asia, August 13, 2020: "A resident of a city in southern Vietnam's Mekong Delta region attempted suicide this week the night before he was set to begin a nine-month jail term for destroying a warehouse built on land taken from his family, state media reports said on Thursday."
Vietnam's COVID Success Belies Escalating Crackdown on Rights, Human Rights Foundation, August 10, 2020: "Vietnam reported its first COVID-19 case in mid-January 2020. Around the same time, the government intensified its campaign to purge social media of criticism. Following a land dispute scandal where a clash between police and citizens protesting collusion in a land lease deal to a military-owned company resulted in four deaths and 30 arrests, police arrested three people for social media posts in the span of a week in January. Dozens more reported experiencing activity and account restrictions on Facebook and YouTube."
Human rights defenders and journalists under attack in Southeast Asia, Mong Palatino, Global Voices, August 11, 2020: "Since July 31, several human rights activists and journalists across Southeast Asia have been arrested, convicted, and experienced harassment which reflect the surge in state-backed attacks on freedom of expression. In Thailand, a lawyer and student activist were arrested for their participation in democracy protests. A Cambodian union leader was detained for his statements expressing concern about farmers reportedly losing land at the Vietnam-Cambodia border. Three media offices in Malaysia were raided for featuring a documentary on the government's treatment of migrant workers. And finally, eight defendants in Vietnam were convicted for 'disrupting security'."
TAKE ACTION
Did you know that in addition to the main "
Take Action
" section of our website, we compile individual actions taken by civil society groups and governments for cases of Vietnamese political prisoners and activists at risk? Actions are listed under the corresponding arrest or incident tab of profiles in the Database of Persecuted Activists in Vietnam. Take action this week for Truong Duy Nhat by sharing one of the actions taken on his behalf since his January 2019 arrest. Find the full chronological list in his 
profile
.
© 2020 The 88 Project
https://the88project.org/wp-content/uploads/2020/08/Truong-Duy-Nhat-appeal-trial_Source-lawyers.jpg
480
640
kayleedolen
https://the88project.org/wp-content/uploads/2019/01/88project.png
kayleedolen
2020-08-17 14:15:00
2020-08-17 14:15:00
Vietnam Free Expression Newsletter No. 32/2020 – Week of August 10-16