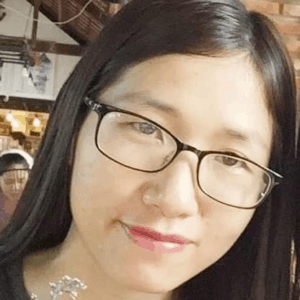 Vietnam Free Expression Newsletter No. 23/2020 – Week of August 17-23
Greetings from The 88 Project! We bring you news, analysis, and actions regarding human rights and civil society in Vietnam during the week of August 17-23. Two more people were arrested this week in Vietnam: activist Pham Hao and freelance journalist Nguyen Thi Tuyet Dieu. Police have also extended the investigation period for online commentator Dinh Thi Thu Thuy. US officials have spoken out in support of imprisoned pastor A Dao to mark the fourth anniversary of his arrest. In the news and analysis section, read commentary on religious freedom in Vietnam and an update on the South China Sea sovereignty dispute. Take action this week by sharing an open letter calling on Vietnam to end its repression of peaceful dissent, which has continued despite the global pandemic.
HUMAN RIGHTS & CIVIL SOCIETY
Political Prisoners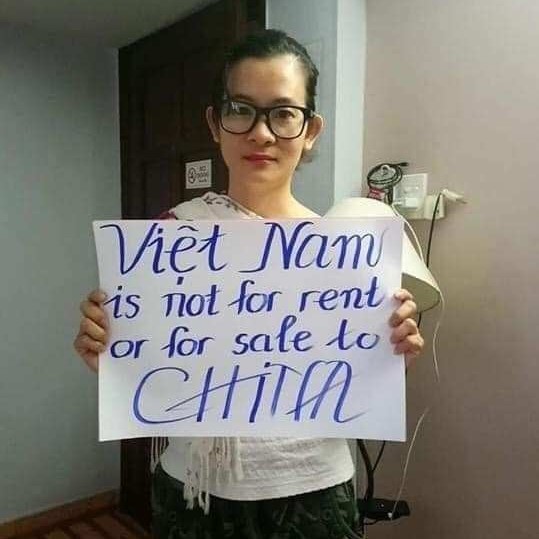 Police in Hau Giang Province have extended by four months the detention of Dinh Thi Thu Thuy, who was arrested in April this year for online postings critical of the government. She has been held incommunicado for four months and if convicted could face a prison sentence of seven to 12 years. In June 2018, she participated in mass peaceful demonstrations against the proposed Cyber Security and Special Economic Zone bills, which have since become laws. The family said her father was also fined $110 for a poem he wrote that mentioned deputy minister Chu Hao and police general Truong Gia Long.
Police have arrested Pham Ho and Nguyen Thi Tuyet Dieu for "activities that violate the country's sovereignty." Pham Ho, an activist, is accused of corresponding via Facebook with members of a self-styled government in exile led by Dao Minh Quan and of writing poems in support of the organization. The organization has been listed as a terrorist entity by the Vietnamese government. The 88 Project does not condone violence. However, in the absence of a free press environment, it is difficult to know whether allegations of group affiliations are valid or simply a tactic used by the authorities to discredit activists before trial.
Nguyen Thi Tuyet Dieu, Source: Defend the Defenders
Dieu, a former reporter for the Phu Yen Newspaper, was arrested on August 21. She is charged with "storing, disseminating anti-state materials," under Article 117 of the 2015 Criminal Code, including postings, photos and video clips on social media in support of social issues and activists whom the government has labeled reactionaries. In the past few years, Dieu has been frequently harassed by Nghe An security, even tortured, according to Defend the Defenders.
This week, we remember the arrest and trial anniversaries of the following political prisoners: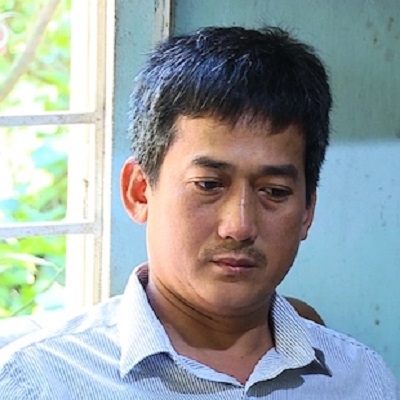 Online commentator and business professional Huynh Dac Tuy, tried August 21, 2019, and sentenced to six years in prison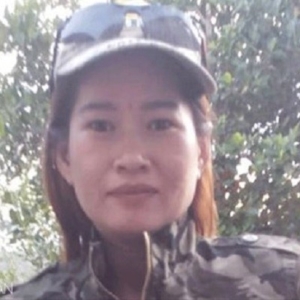 Facebooker and protester Duong Thi Lanh, tried August 23, 2019, and sentenced to eight years in prison
Community/Activists at Risk
US officials have been alerted about the attacks on Thien An Monastery near Hue City last week. At the weekly Roundtable on Religious Freedom, chaired by Ambassador Sam Brownback and attended by over 130 people, a Catholic priest from Vietnam called in and gave updates on the situation. Thien An has been a takeover target since 1998, when the state confiscated 49 hectares of land from the monastery. In June 2017, Thien An was attacked by 200 uniformed men. In 2018, its head priest, Father Nguyen Van Duc, was not allowed back into the country after going to France for medical procedures; he's now living in exile in Germany. On August 10-11 of this year, dozens of non-uniformed men, which the government calls "spontaneous citizen groups," attacked the secluded monastery, destroying a large statue of Christ on the cross. At stake is the remaining 58 hectares of land and properties belonging to the monastery, which was founded in 1940.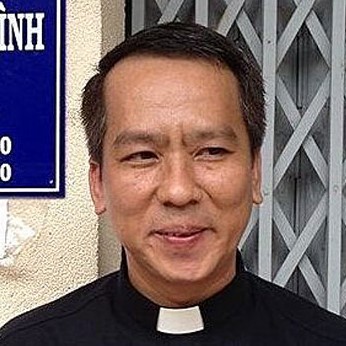 Twice in early August, officials in Dong Nai Province questioned Catholic priest Nguyen Duy Tan regarding his online posts about social issues. Father Tan has been similarly questioned many times in the past and is known as a vocal activist in the Catholic community. He was also prohibited from travelling internationally with other priests in 2018.
International Advocacy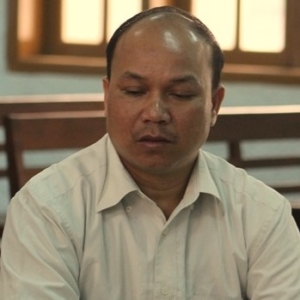 Pastor A Dao
US Congressman Glenn Grothman (WI) has adopted Pastor A Dao, a Vietnamese political prisoner, through the Defending Freedoms Project of the Tom Lantos Human Rights Commission. Pastor A Dao is a Protestant pastor of the Montagnard Evangelical Church of Christ and an advocate for religious freedom. On August 18, 2016, Pastor A Dao was arrested in Vietnam and later sentenced to five years in prison for "helping individuals to escape abroad illegally." He has maintained his innocence. During his interrogation, however, A Dao was reportedly tortured to extract a confession. US Ambassador for International Religious Freedom Sam Brownback has called for the immediate release of pastor A Dao on the 4th anniversary of his detention.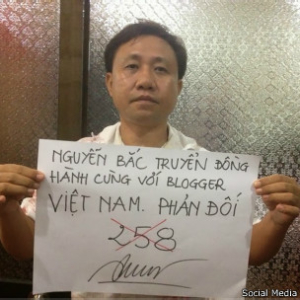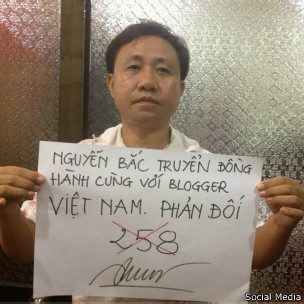 Nguyen Bac Truyen
The NGO Jubilee Campaign has sent a formal letter to the UN Human Rights Council to call attention to the continuing arbitrary arrest and detention of activists and religious minorities in Vietnam. The group specifically raised the case of imprisoned human rights and religious freedom advocate Nguyen Bac Truyen and made recommendations to both the government of Vietnam and the council on what should be done to protect and promote religious freedom in Vietnam.
NEWS & ANALYSIS
Hopes and fears for religious freedom in Vietnam, James W. Carr and Rep. Glenn Grothman (R-WIS), The Hill: "Pastor A Dao's arrest and imprisonment is just one example of the challenges that ethnic minorities in Vietnam face when attempting to exercise their freedom of belief. As USCIRF noted in its 2020 Annual Report, Hmong and Montagnard Christians in Vietnam's mountainous Northern and Central Highlands are regularly harassed, detained, or even banished because of their religious affiliation. According to human rights advocates, thousands of Hmong and Montagnard Christians remain effectively stateless because local authorities have refused to issue identity cards and household registration, in many instances in retaliation against Christians who refuse to renounce their faith."
Vietnam says Chinese bomber at disputed islands 'jeopardises peace,' Channel News Asia, August 20, 2020: "The presence of Chinese bombers in the disputed Paracel islands in the South China Sea 'jeopardises peace' in the region, Vietnam's foreign ministry spokeswoman said on Thursday (Aug 20). 'The fact that relevant sides sent weapons and bombers to the East Sea not only violates Vietnam's sovereignty but also jeopardises the situation in the area,' ministry spokeswoman Le Thi Thu Hang said at a regular briefing."
TAKE ACTION
In light of yet another arrest of an online commentator this week, take action with The 88 Project and nine other international human rights organizations in urging Vietnam to move beyond repression of human rights advocates. "While the Vietnamese government has been widely lauded for its handling of the COVID-19 pandemic, with higher international standing comes greater obligations: Viet Nam must improve its appalling human rights record." Read the letter and share it 
here
.
© 2020 The 88 Project
https://the88project.org/wp-content/uploads/2020/08/Nguyen-Thi-Tuyet-Dieu_Defend-the-Defenders.png
300
300
kayleedolen
https://the88project.org/wp-content/uploads/2019/01/88project.png
kayleedolen
2020-08-24 14:20:46
2020-08-24 14:20:46
Vietnam Free Expression Newsletter No. 23/2020 – Week of August 17-23