Vietnam Free Expression Newsletter No. 29/2022 – Week of August 1-7
Greetings from The 88 Project. We bring you news, analysis, and actions regarding human rights and civil society in Vietnam during the week of August 1-7. An activist has died in prison; details are still murky and scant. Appeals will be heard for three high-profile activists and an Ede Christian activist starting on August 16. Hopes for them are low. However, a former journalist just had his sentence reduced on appeal last week. Bong Lai Temple's leader, Le Tung Van, has appealed his prison sentence. A war hero was placed under house arrest for distributing books he wrote. A new study on state control of the media in Vietnam is truly worth a read. The Taiwan visit by U.S. Speaker Pelosi puts Vietnam in a tricky diplomatic spot vis-a-vis China. Vietnam asks ASEAN members to support its ascension to the UN Human Rights Council. Multiple COVID-related bribery cases rock society as the Party tries to tame corruption within its ranks. A pastor demands an apology from the government for false accusations during the pandemic. Read our update on legal developments in Vietnam during the first half of the year. 
HUMAN RIGHTS & CIVIL SOCIETY
Political Prisoners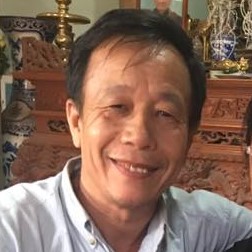 Do Cong Duong
Political prisoner Do Cong Duong has died in prison. Duong was arrested in 2018 and sentenced to eight years in prison on two separate charges of "disturbing the peace" and "abusing democratic freedoms" for his work with land grab victims in Bac Giang Commune. His family had been complaining to the prison authorities for years about his failing health. According to a Facebook post, Duong passed away in Nghe An Hospital at 10:20 p.m. on August 2; the cause of his death has not been made public. This is the fourth death of a political prisoner in prison in recent years; the others were Dao Quang Thuc, Doan Dinh Nam, and Huynh Huu Dat.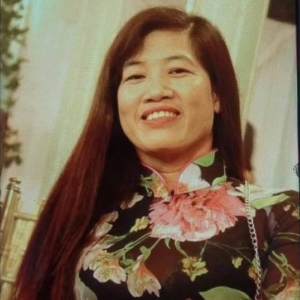 Nguyen Thi Tam
The Higher People's Court in Hanoi will hear appeals from Le Van Dung, Trinh Ba Phuong and Nguyen Thi Tam beginning August 16. Dung was convicted in March of "abusing democratic freedoms" and sentenced to five years in prison for his online postings. Phuong and Tam were convicted of "anti-state propaganda" for posting information about the deadly police raid of Dong Tam Village. Phuong received a 10 year prison sentence while Tam's sentence is six years. Phuong's wife, Do Thi Thu, called her husband's sentence "absurd" and she said she had "no hope for the appeal hearing."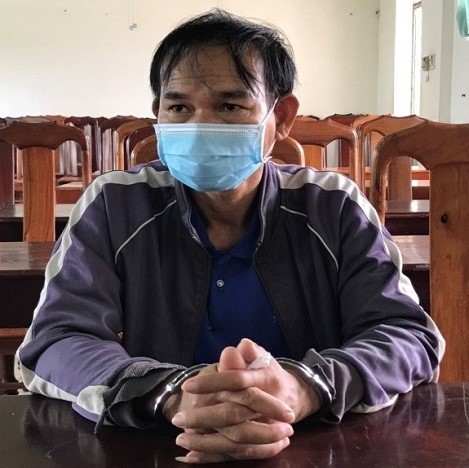 Yo Wo Nie
Y Wo Nie, an ethnic Ede Protestant, will have his appeal trial on August 16, according to his lawyer, Nguyen Van Mieng. In May, Nie was sentenced to four years in prison for "abuse of democratic freedoms." The government accused Nie of sending letters to international human rights organizations alerting them to the current state of religious rights in Vietnam, particularly regarding minority and ethnic groups. Nie's family has not been notified about the trial and might not be permitted to attend.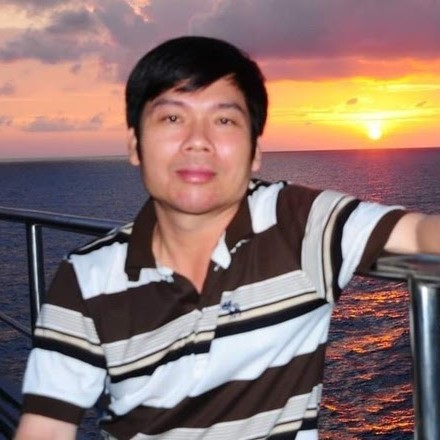 Nguyen Hoai Nam
A court of appeals in Ho Chi Minh City reduced the sentence for former journalist Nguyen Hoai Nam from three and a half years to two. Nam's work uncovering corruption within the Vietnam Inland Waterways Administration eventually led to his arrest and conviction for "abusing position and power." It is almost unheard of for a political prisoner to have his or her sentence reduced by the Court of Appeals in Vietnam. In Nam's case, the reasons given were that he had a "change in attitude," "recognized his wrongdoings," and because his family "contributed to the revolution."
Le Tung Van, the 90-year-old head monk at Bong Lai Temple, has filed an appeal against his five year sentence for "abuse of democratic freedoms." Six other members of the temple who are currently in detention are also believed to be innocent.
This week, we think of the birthdays and arrest anniversaries of the following political prisoners: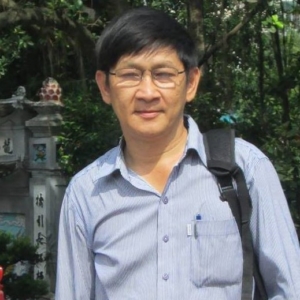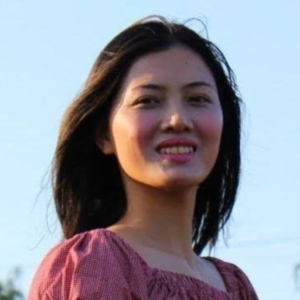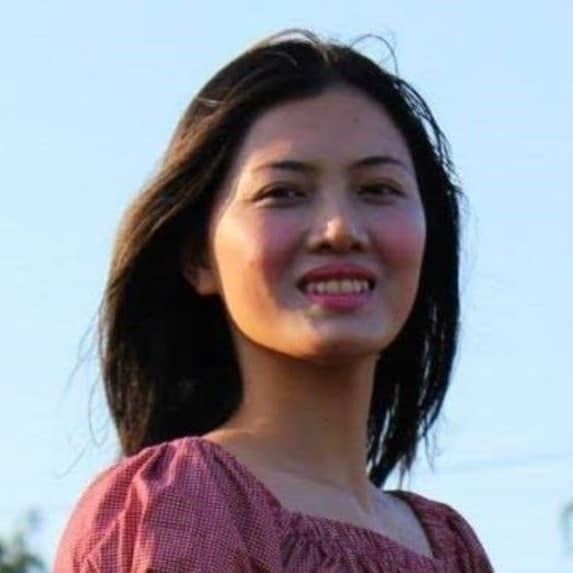 Truong Minh Duc and Huynh Thuc Vy
Activists at Risk
Nguyen Son Lo, 74-year-old former director of the SENA Institute of Technology Research and Development, has been placed under house arrest and is being investigated for potential violation of Article 331, "abuse of democratic freedoms." A decorated war hero, Lo has written a number of books on economics and culture. The institute is a civil organization registered with the State and whose members include high ranking cadres in the Vietnamese Communist Party.
International Advocacy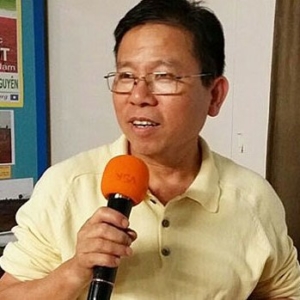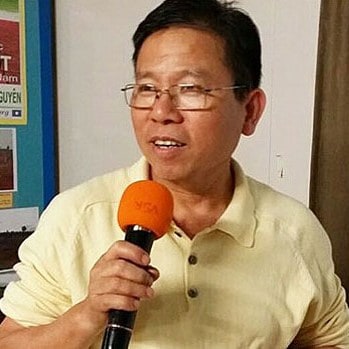 Chau Van Kham
The Yusaf Ishak Institute has published a short paper titled How the Party-State Retains Controls over Vietnam's Blossoming Media Landscape that is worth a read.
The US Commission on International Religious Freedom has issued its list of people currently imprisoned on religious grounds. The list can be accessed here.
The 96-year-old mother-in-law of Australian-Vietnamese political prisoner Chau Van Kham wishes she can see him before she dies. Nguyen Thi Thao has only days to live due to COVID complications, according to her doctor in Sydney.
NEWS & ANALYSIS
Vietnam calls for restraint amid US leader's Taiwan visit. Vu Anh, Phan Anh, VN Express; August 4, 2022: "Vietnam wishes for all relevant parties to restrain themselves, not escalate tension in the Taiwan Strait, positively contribute to the maintenance of peace and stability, and strengthen cooperation and development in the region and the world," Ministry of Foreign Affairs spokeswoman Le Thi Thu Hang said Wednesday. She said Vietnam resolutely follows the "One-China policy," which recognizes Hong Kong, Macau and Taiwan as part of China. Her statement came as the Speaker of the U.S. House of Representatives, Nancy Pelosi, is visiting Taiwan, the highest-ranking U.S. official to do so in 25 years.
ASEAN, partners review cooperation, agree on future orientations. Khmer Times; August 5, 2022: Vietnamese Foreign Minister Bui Thanh Son joined his ASEAN counterparts in meetings with the US, India, Australia, Canada, New Zealand, the EU, and Russia on August 4 within the framework of the 55th ASEAN Foreign Ministers' Meeting (AMM-55) and related meetings in Phnom Penh, Cambodia. … Son and his Bangladeshi counterpart A.K Abdul Moment agreed to well celebrate the 50th founding anniversary of diplomatic relations next year. … He also proposed Bangladesh support Vietnam's candidacy for the United Nations Human Rights Council for the 2023-2025 term.
Residents confront police and authorities over neglected Ho Chi Minh City homes. RFA Vietnamese; August 3, 2022: Residents of the Khang Gia apartment block in the city's Tan Phu district are concerned about the structural quality of the building and its fire resistance. They have petitioned authorities to make improvements for eight years but say nothing has been done. Frustrated at the authorities' inaction, many residents hung banners from their balconies saying "Our petitions have been binned," "Return our maintenance fees," "Eight years of inaction on fixing our problems," and "Give residents the title deeds to their apartments." Rather than answering their complaints or discussing them with residents, the Secretary of the Party Committee of Tan Quy ward came to the apartment, backed by police and militia, and ordered residents to take the banners down.
Covid corruption rears its ugliest head in Vietnam. Richard Ehrlich, Asia Times; July 26, 2022: To tackle the corruption, the Communist Party's powerful Central Inspection Committee proposed to the Politburo in April that the entire Party Committee of the Science and Technology Ministry from 2016-2021 be disciplined, according to VnExpress media. The Inspection Committee proposed the same mass discipline for all Health Ministry Party Committee members from 2016-2021. Bribery allegations also flew sky high. In April, the Public Security Ministry arrested Deputy Foreign Minister To Anh Dung and two others allegedly linked to exorbitantly priced air tickets for emergency repatriation flights.
Pastor Vo Xuan Loan: "The Vietnamese government owes me an apology". Lee Nguyen, The Vietnamese; August 4, 2022: A week after Vietnam's National Assembly elections in 2021, new COVID-19 cases emerged from the fourth outbreak in Ho Chi Minh City. Alongside this rise in cases, the reputation of Hoi thanh Truyen giao Phuc hung (Revival Ekklesia Mission) was tarnished; their name spread all over state-owned newspapers, and the group was accused of spreading the pandemic. On May 30 2021, the Police in Go Vap District, where the Mission operates, decided to file criminal charges against them. Pastors Vo Xuan Loan (66), her husband, Phuong Van Tan (61), and the Mission's followers were suddenly considered criminals by the whole country. The Vietnamese government quickly judged their actions, and domestic media repeated and spread this accusation. [1] The public indignantly criticized and accused members of the Mission; even though the investigation had just begun, no trial had been held, and the government had not presented any epidemiological evidence.
IN CASE YOU MISSED IT
During the first half of the year, Vietnam issued a number of repressive decrees and policy guidelines. The government continues to expand prior censorship of cultural products to other fields, including professional work, research, and other non-commercial purposes. Read our January-June 2022 legal update here.
TAKE ACTION

Trinh Ba Phuong
Ahead of his upcoming appeal trial, take action for Trinh Ba Phuong by watching and sharing this video statement from his wife, Thu Do.
© 2022 The 88 Project
https://the88project.org/wp-content/uploads/2018/04/do-cong-duong.jpg
252
252
kayleedolen
https://the88project.org/wp-content/uploads/2019/01/88project.png
kayleedolen
2022-08-08 14:58:52
2022-08-08 14:58:52
Vietnam Free Expression Newsletter No. 29/2022 – Week of August 1-7