Nguyen Hoai Nam
Current Status: Sentenced to prison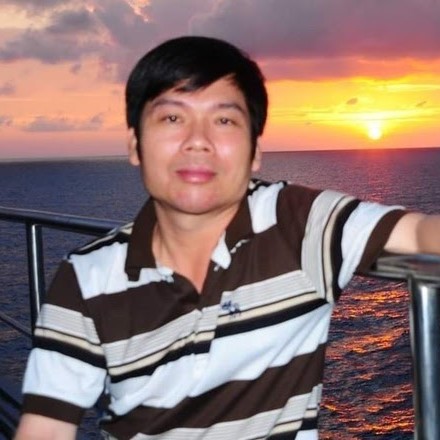 Other Names: Nguyễn Hoài Nam
Date of Birth: 1973
Gender: M
Ethnicity: Kinh
Occupation: Journalist
Last Known Prison: Chi Hoa prison, Ho Chi Minh city
Areas of Activism:
Highlighted Human Rights Concerns:
Prolonged Incommunicado Detention
Investigative journalist Nguyen Hoai Nam, who wrote for state media until he was dismissed in 2015, was sentenced on April 5 by the People's Court of Ho Chi Minh City to three and a half years in prison for "abusing democratic freedoms" based on Article 331.
Details - Background, History of Activism.
Nam is a journalist who currently lives and works in Ho Chi Minh City. He recently resigned from his new post at the newspaper Phap Luat, Ho Chi Minh City.
Nguyen Hoai Nam is a famous investigative journalist with achievements recognized by both the regime (to a certain extent) and activists in Vietnam. From reporting on food safety to corruption, Nam was one of the biggest names of Thanh Nien newspaper back in the 2010s.

Nam was honored several times by the state with certificates of merit from even the Central Steering Committee for Anti-Corruption and other journalism prizes.

However, in 2015, Nam was forced to leave Thanh Nien and from then on he worked primarily as a contributor to many newspapers. Nam insists that the newspaper fired him because of his anti-corruption articles, while Thanh Nien accused him of not meeting the monthly quota.

His case is particularly interesting in understanding how the government draws the line between their promises to fight corruption and the nature of the actual system.
Arrested April 2, 2021. Sentenced to 3 years 6 months in prison under Art. 331 (2015 Code). Expected Release is October 2, 2024.
April 2, 2021
Ho Chi Minh city public security, Ho Chi Minh city
April 5, 2022
The People's Court of Ho Chi Minh City
3 years 6 months in prison
October 2, 2024
freedom from arbitrary arrest or detention
liberty and security of the person
freedom of expression
fair trial
Committee to Protect Journalists
Reporters Without Borders
On the evening of April 2, public security officers in Ho Chi Minh City arrested Nguyen Hoai Nam. He will be subjected to three months of pre-trial detention to investigate allegations against him concerning defamation and libel as stipulated in Article 331 of the 2015 the Criminal Code ("abusing democratic freedoms").
According to several sources, Nam was arrested after he posted on Facebook a series exposing corruption and management errors at the Vietnam Inland Waterways Administration. He also singled out several individuals in the Ministry of Public Security for improper conduct.
At the end of February 2021, Nam was summoned by the Investigating Agency of Ho Chi Minh City Public Security for questioning.
Profile last updated: 2022-05-13 20:21:47