Tran Huynh Duy Thuc
Current Status: Sentenced to prison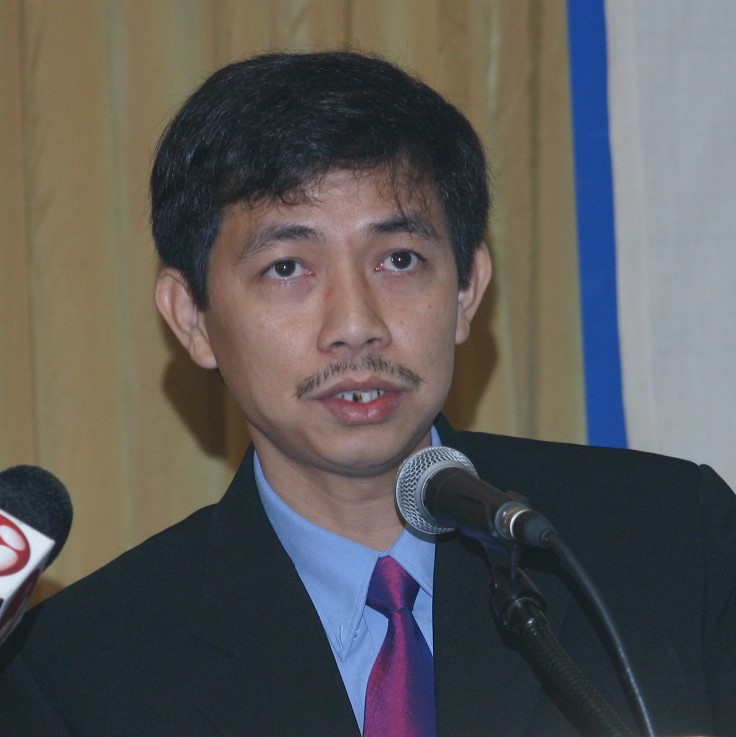 Other Names: Trần Huỳnh Duy Thức, Trần Đông Chấn
Date of Birth: November 29, 1966
Gender: M
Religion: Buddhist
Ethnicity: Kinh
Occupation: Blogger, Entrepreneur
Last Known Prison: Prison No. 6, Nghe An province
Areas of Activism:
Highlighted Human Rights Concerns:
Torture
Solitary Confinement
Denial of Adequate Medical Treatment or Supplies
Prolonged Incommunicado Detention
Harsh Physical and Administrative Conditions
Infliction of Physical and Psychological Pain
Update:
The family of democracy activist Tran Huynh Duy Thuc has given Project 88 a detailed account of what happened before he and three other cellmates were allegedly threatened by knife-wielding strangers dressed as prisoners who entered their cells at Prison No.6 in Nghe An Province. The full story in English and Vietnamese can be accessed here.
August 2023:
Tran Huynh Duy Thuc told his family in a short phone call that men armed with knives entered his cell. Thuc said his belongings and physical health were under threat. He was supposed to be allowed a 10-minute phone call but the line was abruptly cut after only three minutes. However, in that short span, Thuc was able to give his sister the names of two prison officials who presumably are responsible for his well being: Phạm Văn Luyến (#559-846) and Nguyễn Văn Hiệu (#569-921).
***
Earlier in August:
Tran Huynh Duy Thuc's family visited him on August 16 but was told he refused to meet them. They left the food and supplies they brought for him, including medication he had requested, with prison officials. After they had left, they were called to return and take everything back because he refused to accept the items after finding out that necessity items like medicine were crossed off the list by the warden. The family believes this was an act of protest against prison officials and his way of signaling that he's still being mistreated.
July 2023:
Tran Huynh Duy Thuc's family told Project 88 that he has been subjected to renewed harassment such as confiscation of his blood pressure monitoring device, his battery-powered fan, and his reading light, which he needs for writing letters. Thuc said he would no longer wear the prison garb and asked the international community to raise the issue of his unlawful imprisonment with the government.
February 2023:
The Tom Lantos Human Rights Commission of the United States Congress issued a direct call for the immediate release of entrepreneur and activist Tran Huynh Duy Thuc.
Details - Background, History of Activism, Family Situation, Support the Family.
Tran Huynh Duy Thuc is an engineer and entrepreneur from Ho Chi Minh City. He founded EIS, a successful Internet phone service company in Vietnam with two branches in Singapore and the U.S. It was the first Vietnamese company to invest in high technologies abroad.
Thuc founded the Chan research group to study the economy, politics, and society of Vietnam and some other countries. He blogged about social, political, and economic issues in Vietnam under the pen name Tran Dong Chan.
Contact us if you can assist.
The 88 Project's archives and interviews with Thuc's father
Defend the Defender's archives
Thuc's website, run by his family
Thuc-Followers, an online community of those who agree with and follow Thuc's vision for peaceful political change in Vietnam
Viet Nam: Open Letter on Prisoner of Conscience Tran Huynh Duy Thuc, Amnesty International, May 23, 2017 (PDF)
Ten Years Gone: A Decade of Change in Vietnam and Ten Birthdays Behind Bars for One of Its Most Famous Dissidents, The 88 Project, November 28, 2018
Tran Huynh Duy Thuc's Letter From Prison, September 2018: "Creative Methods Are Needed to Bring Freedom to Our Society," The 88 Project, December 4, 2019
Tran Huynh Duy Thuc, from the Edge of Death, The 88 Project, August 6, 2021
The 88 Project and 12 Organizations' Letter to US VP Kamala Harris, August 2021
Arrested May 24, 2009. Sentenced to 16 years in prison under Art. 79 (1999 Code). Expected Release is May 24, 2025.
January 20, 2010
The People's Court of Ho Chi Minh City
16 years in prison
May 24, 2025
freedom from arbitrary arrest or detention
liberty and security of the person
freedom of expression
not be subjected to torture and degrading treatment
fair trial
The 88 Project
UN Special Rapporteurs
VOICE
Committee to Protect Journalists
US government
Amnesty International
International Federation for Human Rights
UN Working Group on Arbitrary Detention
PEN International
International government officials
US lawmakers
Frontline Defenders
Defend the Defenders
Profile last updated: 2023-09-20 19:17:16