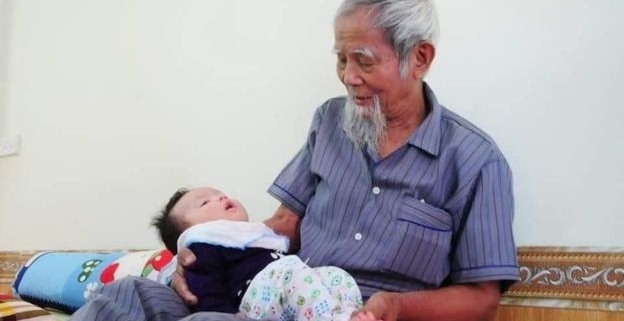 Vietnam Free Expression Newsletter No. 3/2020 – Week of January 13-19
Featured Image: Le Dinh Kinh, Source: BBC News
Greetings from The 88 Project! We are bringing you news, analysis, and actions regarding human rights and civil society in Vietnam during the week of January 13-19. The trial of eight Hien Phap group members has been postponed for the second time. Chung Hoang Chuong, who was arrested last week on charges of "abusing democratic freedoms" has been unable to receive supplies in prison sent by his family. And political prisoner Nguyen Trung Ton's son was detained at a border checkpoint. Read coverage of the Dong Tam land dispute and its aftermath, including a report from eye witnesses, news about the arrests of villagers, and updates on the restriction of information surrounding the event. Check out international analysis of the event in the news section, as well as a piece about the Liberal Publishing House. Please take action in support of freedom of information and share Amnesty International's statement about censorship in the wake of the Dong Tam raid.
HUMAN RIGHTS & CIVIL SOCIETY
Prisoners of Conscience
Authorities have postponed the trial of eight people under charges of "disrupting security," which was supposed to be held on January 14, 2020. According to the court decision, the reason for this postponement was to address the request of Le Quy Loc, a defendant in the case, about his invitation for a witness. The group of eight defendants includes Nguyen Thi Ngoc Hanh, Hoang Thi Thu Vang, Do The Hoa, Ho Dinh Cuong, Tran Thanh Phuong, Ngo Van Dung, Doan Thi Hong and Le Quy Loc. Some are all members of the Hien Phap group, established on June 16, 2017, with the aim to promote people's understanding of their human rights in the 2013 Constitution.


Chung Hoang Chuong. Source: Defend the Defenders
After Chuong Hoang Chuong was held for almost a week, his wife, Nguyen Thao Nguyen, contacted the local authorities to obtain information about his condition. She was informed that the detention period had just been extended and that the authorities were under no legal obligation to notify Chuong's family. Nguyen said that she will have to consult an attorney. On a separate note, Nguyen also tried to send Chuong some items for personal use, such as his glasses, medicines, a toothbrush, and new clothes; however, all of these items were sent back to her. The public security questioned her about her online posts trying to inform the public about Chuong's arrest and condition. They also pressured her to sign several papers to promise that she will not post anything about the procedures, the local public authority, or the arrest, either online or elsewhere. On January 11, 2020, the Public Security of Ninh Kieu District, Can Tho Province arrested and detained Chung Hoang Chuong. He is accused of "abusing democratic freedoms" and negatively affecting the honor, dignity, and personal credit of the Party leadership and the government.

Pastor Nguyen Trung Ton (left) and his son Nguyen Trung Trong Nghia (right)
On January 16, 2020, Nguyen Trung Trong Nghia, son of political prisoner Nguyen Trung Ton, was briefly detained at Cau Tro border checkpoint, Ha Tinh. Nghia has been studying in the Philippines for seven years and has just returned to Vietnam. He has been active in advocating for his father's release during his time abroad. On February 20, 2018, he addressed the 10th Geneva Summit for Human Rights and Democracy to tell the story of the harassment against his father, the imprisonment of his father, the struggle of his mother to sustain the family, and, more generally, the story of persecution against independent-minded religious leaders. Read and watch his full remarks here. Nguyen Trung Ton is a Protestant pastor and was the president of pro-democracy group The Brotherhood for Democracy. He was arrested and sentenced twice– in 2011 and 2017– to a total of 14 years in prison for simply exercising his rights to freedom of speech and freedom of association. Ton is suffering in prison from leg pain after an injury from an attack by unknown thugs with special police equipment back in 2017. He's been denied medical treatment for this condition while in prison.
This week, we remember the arrest and trial anniversaries of the following political prisoners:

Chau Van Kham, Australian retiree and member of Viet Tan arrested January 13, 2019 and sentenced to 12 years in prison
Nguyen Van Vien, member of the Brotherhood for Democracy arrested January 13, 2019 and sentenced to 11 years in prison
Nguyen Van Oai, Catholic activist arrested January 19, 2017 and sentenced to five years in prison
Rmah Hlach, Montagnard Christian activist tried January 14, 2020 and sentenced to 12 years in prison
Environmental Activism/Community at Risk

Le Dinh Kinh, Source: BBC News
A week after the Dong Tam conflict on January 9, 2020 (for some background, read this BBC News piece), many sources are reporting on the incident and its aftermath as new details emerge. The raid last week resulted in the deaths of four people, including a respected political and land activist, Le Dinh Kinh, who was 84. Kinh was a community leader but accused by Vietnamese authorities of receiving unspecified support from foreign sources in his fight for land rights. It is reported that Le Dinh Kinh was shot twice in the head, once in the heart, and once in the left foot during the raid. He was shot in front of his wife, Du Thi Thanh. In a video from Du Thi Thanh, she speaks about being pressured to admit that villagers used violence in the raids. Many are also worried about the likelihood that those detained in the raid will be forced to confess to using violent tactics as well, in order to justify the intense response by the police. Authorities have charged 22 people with crimes related to the January 9 clash, including murder. Among them include Mr. Kinh's son, adopted daughter, and grandsons, who were likely coerced into confessing on state television.
In a report published this week (read the full report, here), "Fighting Over Senh Field: A Report on the Dong Tam Village Attack," eyewitnesses reported that police instigated the conflict on January 9, descending on the area with large numbers of officers and trapping residents inside as they began to use force against them. This claim is in stark contrast to state media reports that the villagers started the conflict. Police also reportedly cut communication lines before entering the area. With so many questions remaining about what Vietnamese are beginning to call the "Dong Tam Massacre," Luật Khoa tạp chí, an independent civil society organization in Vietnam submitted an inquiry to the government for answers. It is very unlikely that the government will respond to such a request. Yet, their efforts to control and cover up information on the incident are crystal clear. Many activists and independent journalists were detained and expelled after they were trying to access to Dong Tam or attend Le Dinh Kinh's funeral on January 13. YouTube also blocked access to a Radio Free Asia channel after the incident, though access is now re-instated, and social media posts have been censored.
Authorities also froze bank accounts of local activists involved in protests over the incident and fundraising for those affected in the wake of the conflict. Land rights activists Trinh Ba Tu and Trinh Ba Phuong, as well as others who have helped share information and assist the villagers, are facing threat of severe harassment and even arrest. According to Defend the Defenders, Chung Hoang Chuong, who was arrested on January 11, posted about the incident in Dong Tam commune shortly before his arrest. However, local activists and international supporters have continued to mobilize to support of fact-finding and assistance for those affected from the attack and subsequent arrests. The Dong Tam commune area has been the site of many land conflicts over the years, as farmers there claim that the government is seizing their land for the development of a military airport without providing proper compensation. In a country where independent reporting is virtually non-existent, state media reports about the events at Dong Tam should not be accepted without independent verification of their claims.
International Advocacy
Claudio Francavilla of Human Rights Watch 
wrote an op-ed in the EU Observer
 urging European MEPs to press for concrete human rights changes to be included in the EU Vietnam Free Trade Agreement before its final ratification. He wrote: "To simply vote to consent, without getting anything from the Vietnamese government, is to waste an unprecedented opportunity for positive change in the country." Human Rights Watch recently released its 
review of the human rights situation in Vietnam in 2019
, citing a lack of progress in protecting basic human rights to freedom of expression, association, information, and religion. 
Vietnam's human rights record is also in the spotlight
 as Vietnam takes over as  ASEAN chair this year.
NEWS & ANALYSIS
'Pushing boundaries': The rise of Samizdat publishing in Vietnam
, Adam Bemma, Al Jazeera, January 13, 2020: "The Law on Publishing prohibits 'propaganda against the Socialist Republic of Vietnam,' the 'spread of reactionary ideology' and 'the disclosure of secrets of the [Communist] Party, State, military, defence, economics, or external relations.' Liberal Publishing House has published 11 books from eight authors during the past year on politically sensitive topics including China's role in Vietnam and controversial legislation on Special Economic Zones. It has also released a legal handbook for jailed activists. It is the first Samizdat in Vietnam to launch a website and Facebook page. 'We have tens of thousands of readers despite police repression and state censorship,' Ha said. 'Many of them are members of the Communist Party.'"
Vietnam's battalions of 'cyber-armies' silencing online dissent
, Adam Bemma, Al Jazeera, January 16, 2020: "According to the authorities, three police officers and 84-year-old village leader Le Dinh Kinh were killed after local residents clashed with police in the early hours of that day. The dispute, over agricultural land next to a military airport, shocked the country. But afterwards, 
Vietnam
's cyber-army, also known as Force 47, was deployed to counter the content on social media platforms deemed critical of the way the authorities handled the situation.The authorities also arrested three activists over posts made in relation to the dispute, while Facebook users faced restrictions."
EU-Vietnam trade deal puts spotlight on workers' rights, Rodion Ebbighausen, DW, January 17, 2020: "One critical aspect of EVFTA is that it provides for the creation of a Domestic Advisory Group (DAG) to verify that the agreements are respected. The DAG should include representatives of employers, employees and environmental organizations, one in Europe and one in Vietnam. However, in terms of Vietnam, the question is who will sit in the DAG, and whether there will be independent NGOs and trade unions or just representatives of the ruling Communist Party. So far, Vietnam has insisted that the terms 'civil society' or 'civil society organizations' do not appear in the draft text of the agreement."
State vs people conflict rocks and roils Vietnam, David Hutt, Asia Times, January 18, 2020: "'More land disputes involving public projects or projects for which the state recovers land on behalf of state-owned enterprises like the Dong Tam case should be expected in the future,' Le Hong Hiep, a fellow at ISEAS – Yusof Ishak Institute in Singapore, wrote in the wake of the clashes. How Vietnam handles the issue could impact its access to foreign markets and key security relations including with the US. The European Parliament votes next month on whether to ratify the EU-Vietnam Free Trade Agreement (EVFTA), a major breakthrough for Hanoi as the European Union is one of its largest export markets."
Vietnam's Deadly Land Clash Leaves Questions Unanswered
, Duy Hoang, The Diplomat, January 15, 2020: "Authorities have tried to suppress the news coming out of Dong Tam. Vietnam's Ministry of Information and Communications criticized Facebook for being slow to respond to government requests to take down content surrounding the attack. Police also isolated leading bloggers, based 25 miles away in Hanoi, from reporting on the incident. One well known citizen journalist, Trinh Ba Phuong, was effectively put under house arrest for his live reporting the day before."
TAKE ACTION
Share Amnesty International's statement
 on the events at Dong Tam and the restriction of information that has ensued, in support of the right of citizens to access social media and other information surrounding the events. Nicholas Bequelin, Amnesty International's Regional Director, said that: "The Vietnamese government's heavy-handed efforts to censor discussion of this land dispute are the latest example of its campaign to assert control over online content."
© 2020 The 88 Project
https://the88project.org/wp-content/uploads/2020/01/Le-Dinh-Kinh_BBC-News.jpg
351
624
kayleedolen
https://the88project.org/wp-content/uploads/2019/01/88project.png
kayleedolen
2020-01-20 17:03:00
2020-01-20 17:03:00
Vietnam Free Expression Newsletter No. 3/2020 – Week of January 13-19