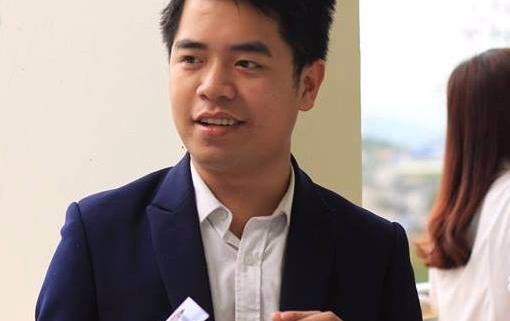 Vietnam Free Expression Newsletter No. 4/2020 – Week of January 20-26
Featured Image: Phan Kim Khanh
Greetings from The 88 Project, and Chúc mừng Năm mới! We are bringing you news, analysis, and actions regarding human rights and civil society in Vietnam during the week of January 20-26. We have updates on several political prisoners after their families recent visits to see them: Nguyen Ngoc Anh was transferred to a new prison without prior notice given to his family, Nguyen Viet Dung is suffering from lack of access to nutritious food, and Phan Kim Khanh has been in solitary confinement for allegedly "rebelling." Public security officers kidnapped and briefly detained activist Nguyen Thuy Hanh this week to question her after she met with the bank where her assets — holding donations for the family of deceased land rights leader Le Dinh Kinh — have been frozen. In international advocacy, The 88 Project and seven Vietnamese human rights organizations sent a letter to Members of the EU Parliament asking them to postpone ratification of the EU-Vietnam Free Trade Agreement in light of the recent violence in Dong Tam. In the news and analysis section, read about the EVFTA and the path of one young activist who was smuggled to the UK from Vietnam. Please take action this week by spreading the word about Phan Kim Khanh's solitary confinement and sharing the joint letter to the EU MEPs. We wish everyone a happy Tết!
HUMAN RIGHTS & CIVIL SOCIETY
Prisoners of Conscience
Nguyen Ngoc Anh at trial on June 6, 2019, Source: Reuters
Authorities transferred political prisoner 
Nguyen Ngoc Anh
 to a 
new prison without notifying his family in advance
; his wife went to the old prison in Ben Tre province to visit and deliver him food on January 21, only to be told that he had been moved to Xuan Loc prison in Dong Nai province. When she finally was able to see him, he reported that he had recently been physically assaulted by prison officers. This most recent incident is the continuation of months of mistreatment against Anh in prison, including death threats from his cellmates and placement in solitary confinement. Anh is a shrimp farmer who was sentenced to six years in prison in June 2019 for his online commentary.

On January 7, 2020, Nguyen Viet Dung's family went to visit him at prison camp Nam Ha in Ha Nam province. Compared to the previous visit in June, he seemed to be in better spirits, yet there are still concerns about his health. According to the family, he has been barred from buying food at the prison canteen and is only allowed to access the meals provided by the prison. His diet variety has also been poor, as he is only able to consume vegetables on the weekends and a limited amount of meat on weekdays. Fortunately, in this visit, the prison management allowed the family to give him some other food prepared at home. Dung also asked about the cassation (a type of higher appellate) procedure for his case, since he submitted the request a long time ago. Nguyen Viet Dung is the founder of the unsanctioned Republican Party in Vietnam and the Loyalist Association of the ARVN and has been active in environmental and political protests; he is currently serving a six-year prison sentence.

On January 17, 2020, Phan Kim Khanh's father visited him at a Ha Nam prison camp. He learned that Khanh has been in solitary confinement for a while and is unable to access the prison cafeteria. When asked about the reason for this punishment, Khanh could not explain the details due to the presence of and the pressure from the prison guards; he just said that they accused him of rebelling against the prison management. There is a noticeable deterioration in his health, possibly due to malnutrition. The family has called for the help of civil society organizations. Late last year, we interviewed Khanh's mother, father, and sister, who remain steadfast in their commitment to Khanh and his innocence, now nearly three years into his six-year prison sentence for his online videos and blog posts. The authorities have employed systematic efforts to repress Khanh and his family and have denied Khanh supplies and threatened him with retaliation for trying to appeal his sentence. Watch the full interview with his family, here.
According to Defend the Defenders, local authorities in Kon Tum province have reportedly been harassing political prisoner Le Van Phuong's wife, Mrs. Duyen, ever since his arrest in October 2018, pressuring her to admit his guilt. She has refused and continues to be harassed. Phuong was arrested in 2018 on charges of "propaganda against the state" under Article 117 of the 2015 Criminal Code and sentenced in August 2019 to seven years in prison. Phuong was an active Facebooker and protester. His case has not been widely publicized but nevertheless follows a disturbing trend of arrests of regular citizens who express their opinions online.
This week, we remember the arrest and trial anniversaries of the following political prisoners
:
Tran Huynh Duy Thuc, blogger and entrepreneur tried January 20, 2010 and sentenced to 16 years in prison
Activists at Risk
Following the raid in Dong Tam village on January 9, 
around 700 people in Vietnam have sent "condolence money"
 to the bank account of activist 
Nguyen Thuy Hanh
 so that she can send it to the family of Le Dinh Kinh, a local leader who was killed in the raid. It is a tradition after the death of a loved one to send the family a small amount of money to show support. However, Vietcombank, the largest commercial bank in Vietnam, has frozen Hanh's account, saying that the authorities ordered them to do so since the money collection is alleged to be in violation of the law on financing terrorism. On January 20, when Hanh was on her way back home after meeting with the representative of Vietcombank, she was 
detained by the forces of the Ministry of Public Security
 and temporarily held at the office of the Security Investigating Agency. They interrogated her for several hours before releasing her at 6:00 pm on the same day. The Dong Tam commune area has been the site of 
many land conflicts
 over the years, as farmers there claim that the government is seizing their land for the development of a military airport without providing proper compensation. 
In a report published last week
 (read the full report, 
here
), "Fighting Over Senh Field: A Report on the Dong Tam Village Attack," eyewitnesses reported that police instigated the conflict on January 9, descending on the area with large numbers of officers and trapping residents inside as they began to use force against them. This claim is in stark contrast to state media reports that the villagers started the conflict.
International Advocacy
On January 20, in light of the recent human rights abuses in Dong Tam village, The 88 Project and seven other Vietnamese human rights organizations sent a letter to Members of the EU Parliament urging the postponement of the EU-Vietnam Free Trade Agreement until Vietnam shows genuine improvement in human rights conditions. Even though the EU Committee on International Trade gave a green light on the EVFTA on January 21, the full vote by the European Parliament Plenary will not take place until February 10, and we will continue to advocate for a postponement of the ratification until then. Read the full text of the letter, 
here
.
NEWS & ANALYSIS
With Economic Development Comes Greater Government Oppression: Why the EU Must Reconsider Its Free Trade Deal with Vietnam
, Trinh Hoi, The Vietnamese, January 20, 2020; "The Dong Tam land seizure event of last week is therefore a watershed moment in Vietnam's post-war history for many reasons. First, it marks for the first time in the age of social media an open and deadly clash between the Party and its once loyal support base: villagers in northern Vietnam. According to a 2015 Bloomberg 
finding
, almost 70% of Party members live in the north, even though the north is home to less than half of the country's population of 96 million. Second, it shows the Party's determination in ending the dispute, no matter the costs, and the great lengths it will go to muzzle public outcry afterwards, both on- and offline."
How a boy from Vietnam became a slave on a UK cannabis farm, BBC News, January 21, 2020: "His grandfather's treatment spurred Chinh to continue protesting but in early 2019 he too was arrested, for distributing flyers. He was held in a small, narrow cell for 10 hours and questioned alone. His faith helped to get him through, he says. 'Of course, I was scared. The police would come to the cell and question me about my family and why I had anti-government literature. They shouted at me when I didn't answer. I was very scared they might hit me.' In court, he wasn't allowed to defend himself, convicted, and told his sentence would start when he turned 18. His mum then raised the money to pay an agent to smuggle him to the UK. 'My mum's last words were, 'Go over there, find someone to help you, and never come back.'"
Vietnam sent champagne to MEPs ahead of trade vote, Nikolaj NIelsen, EU Observer, January 23, 2020: "MEPs over Christmas received bottles of Moet & Chandon Imperial champagne from Vietnam's embassy in Brussels – ahead of this month's trade deal vote with Vietnam.The Christmas gifts followed the resignation of the committee's vice-chair and lead rapporteur Jan Zahradil MEP, for failing to declare his ties to the Vietnamese government, as revealed by EUobserver. But the gift also came ahead of a strategic vote in the trade committee, on a pact described by human rights defenders as failing to tackle abuse carried out by Vietnam against dissidents, journalists and civil society at large."
TAKE ACTION
© 2020 The 88 Project
https://the88project.org/wp-content/uploads/2017/05/phan-kim-khanh-photo-1-e1495169642988.jpg
420
510
kayleedolen
https://the88project.org/wp-content/uploads/2019/01/88project.png
kayleedolen
2020-01-27 13:56:05
2020-01-27 13:56:05
Vietnam Free Expression Newsletter No. 4/2020 – Week of January 20-26