Vuong Van Tha
Current Status: Sentenced to prison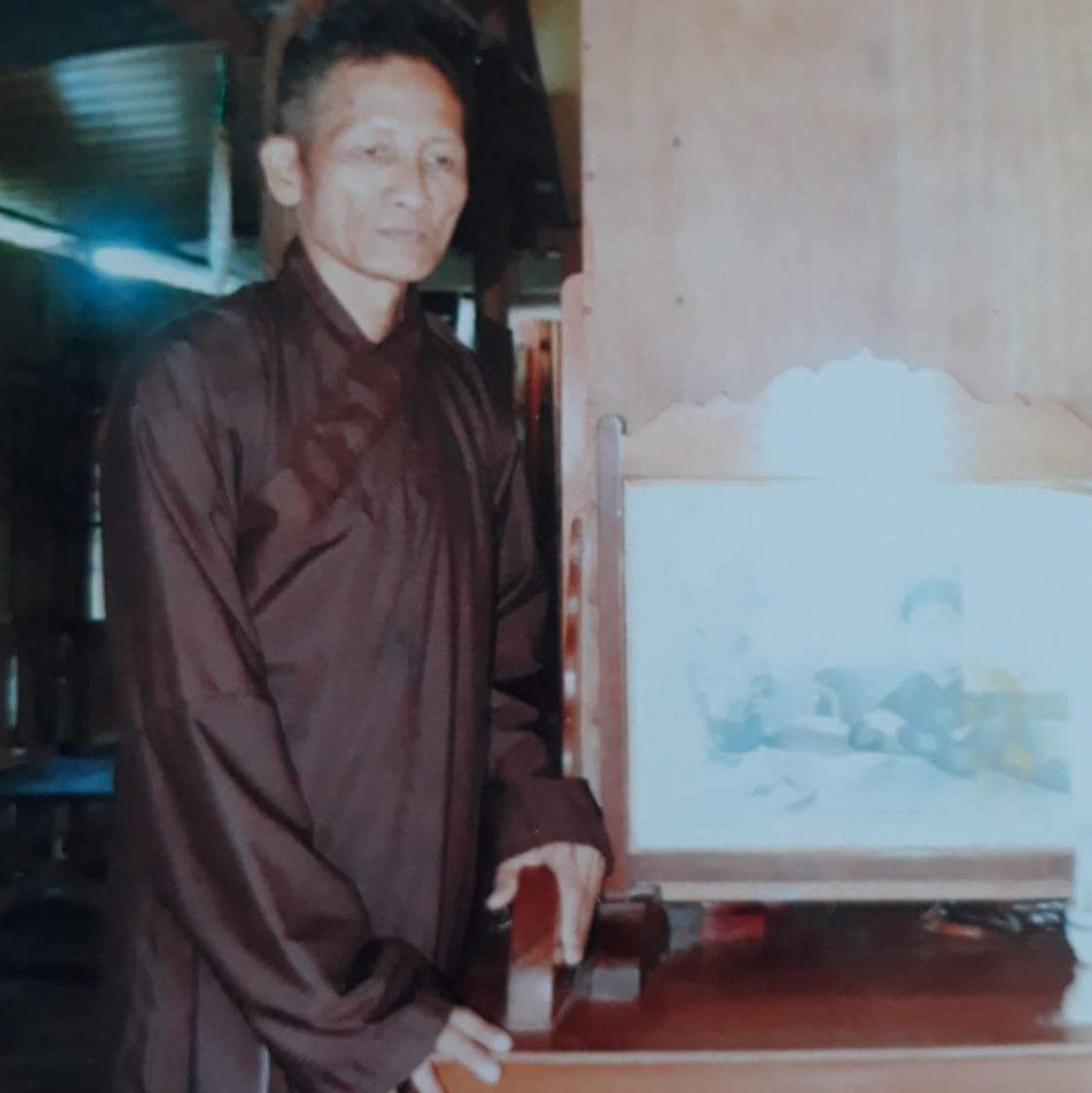 Other Names: Vương Văn Thả
Date of Birth: 1969
Gender: M
Religion: Buddhist (Hòa Hảo)
Ethnicity: Kinh
Last Known Prison: An Phuoc detention center, Binh Duong province
Areas of Activism:
Democracy
Religious freedom
Highlighted Human Rights Concerns:
Harsh Physical and Administrative Conditions
Denial of Family Visit/Punitive Prison Transfer
Violence concern
January 2020:
Vuong Van Tha is in a precarious situation in prison. His family shared with us a report from a recently-released fellow inmate that prison officials are not giving Tha food because he has refused to wear a prison uniform and to sign a confession of guilt. Other inmates share what food they can, but Tha is greatly suffering from a lack of adequate nutrition.
August 2019:
Vuong Van Tha's family shares with The 88 Project that they have not been able to see him or send him any supplies for over seven months. Tha does not eat the food from the prison, thus, he has only been able to use the money sent by his family seven months ago to buy food. His funds are running out, and he is only able to eat one package of dried noodles per day, resulting in significant weight loss. Prison authorities told the family that Tha did not want them to send supplies, which was false. To this day, the family is also unsure if Tha's appeal has been filed; the authorities refused to give them any information.
***
November update: Imprisoned religious freedom activist and Hoa Hao Buddhist Vuong Van Tha is facing inhumane treatment in prison. His family has been cut off any communication and has not been allowed to send supplies. We spoke to his family to gain insight into the situation. Watch the interview, here.
Details - Background, Family Situation.
Vuong Van Tha is a Hoa Hao Buddhist.
Vietnam jails four for flying flag of 'Saigon regime,' Reuters, January 24, 2018
Vietnam Sentences Outspoken Buddhist Hermit to 12 Years in Jail, Radio Free Asia, January 23, 2018
Interview with Vuong Van Tha's family, November 2019
Notes:
It was brought to our attention that Vuong Van Tha advocated for the use of violence to oppose the Communist Party of Vietnam. And it was suggested to us that we take Tha and his followers' cases out of the database as they do not comply with international human rights standards.
While we do share the concern regarding the advocacy for violence, we have decided to keep Vuong Van Tha and followers' cases in our database for the following reasons:
- Vuong Van Tha and his followers were sentenced under Article 88 (propaganda against the socialist state), which targets speech that should be protected. They were not tried under Article 84 (terrorist acts against the people's government), as the 15 people who were tried on December 26-29 (whom we excluded from the database). That group, according to the indictment, actually planned specific acts of violence (for example, plotting to bomb Tan Son Nhat airport), instead of just talking about the use violence against the Communist Party. Vuong Van Tha and his followers were specifically tried for having made and waved South Vietnam flags, which would be a peaceful form of activism. Tha and his followers were not tried for inciting violence.
- Vuong Van Tha called for the use of violence to suppress the CPV on social media but there is no evidence that people followed him, that his speech had any influence among the public, or that any imminent violence was caused by his speech. This is a fine line to walk, but in the absence of influence and any imminent result of his speech, Tha's messages do not appear to be speech that international law would prohibit, and thus we believe that he and his followers should be included in our database.
Arrested October, 2012. Sentenced to 3 years in prison under Art. 258 (1999 Code). Released October, 2015.
August 2, 2013
3 years in prison
October, 2015
Arrested May 18, 2017. Sentenced to 12 years in prison under Art. 88 (1999 Code). Expected Release is May 18, 2029.
January 23, 2018
Nguyen Kha Thanh
12 years in prison
May 18, 2029
Vuong Van Tha was arrested on May 18, 2017, at his home. Tha previously served three years in prison for "abusing democratic freedoms," under Article 258 of the 1999 Criminal Code. He had resumed his activism shortly before his May 2017 re-arrest. His house was put under siege by authorities at the time of the arrest, blasted with water cannons that injured many inside the house. Tha's son and two nephews were also arrested. The four were reportedly arrested for making and flying the flag of the former Republic of Vietnam.
January 2018:
Vuong Van Tha was sentenced to 12 years in prison on January 23, 2018 under Article 88 in An Giang province. Neither his lawyer or his family were permitted to attend the trial.
October 2018:
Facebooker Huynh Nghia shared the news that on October 4, 2018, Vuong Van Tha was transferred to the An Phuoc detention centre, where political prisoner Tran Hoang Phuc was also detained.
November 2018:
On November 5, Vuong Van Tha's wife came to An Phuoc Detention Center to visit him but was not allowed to meet him. It had been ten months since his family had been banned from seeing him because he did not agree to wear prison clothes.
December 2018:
Vuong Ngoc Thao, daughter of Vuong Van Tha, wrote a letter, calling for assistance for her father. For several months, the food which his family had sent him had been sent back, allegedly due to Tha's refusal to accept it. However, this claim was unreasonable since Tha is a vegetarian and would not be able to eat food from the prison. In addition, at the time of writing, the family had been barred from meeting with Tha for more than 11 months. On November 5, his family attempted to visit him, but An Phuoc Detention Center said that "Tha did not want to meet with them." The authorities provided no official document from Tha stating this. Thao and her family are worried about Tha's survival in prison.
March 2019:
On March 5, 2019, Tran Hoang Phuc's mother visited him at An Phuoc Detention Center. Phuc told her that fellow political prisoner Vuong Van Tha, since February 2, 2019, has refused food from the detention center and only eaten food from his colleagues or that he himself has grown. He asked the detention center to exchange his meat ration for money he can spend on vegetarian food; after five days, the center agreed.
September 2017:
The
Interfaith Council of Vietnam raised concerns
about the treatment of Hoa Hao Buddhist Vuong Van Tha, who has been held in solitary confinement since May. His family's residence was attacked with water cannons, and the police extracted Tha, his son, and two nephews in May, injuring other family members at the home in the process. Tha's location remained unknown until recently.
Profile last updated: 2020-08-07 20:02:46