Vietnam Free Expression Newsletter No. 38/2022 – Week of October 3-9
Greetings from The 88 Project. Vietnam continues its cruel practice of incarcerating political prisoners far from home to make life miserable for their loved ones. UN Secretary General Antonio Guterres will visit Vietnam, whose candidacy for the UN Human Rights Council goes to a vote on October 11. There have been reports that Vietnamese authorities send false information to families stating that detainees refused to have a lawyer. A trial was postponed for the second time because the prosecutor was "too busy." A political prisoner was denied medication sent by his wife. There were more arrests of Facebookers who posted protest videos. The appeal trial for the individuals in the Bong Lai Temple case will take place despite health issues of its aging leader. An ethnic minority religious sect is on the verge of being eradicated after the death of its founder. More voices join the chorus against Vietnam's candidacy for the Human Rights Council; the vote will take place on October 11. The U.S. has teamed up with Google in Vietnam for a pilot educational project. Citing press laws, censors removed a Korean drama on Netflix for its depiction of the Vietnam War. A real estate tycoon was arrested for alleged bond fraud, sparking panic withdrawal by depositors from a major bank owned by her holdings company.
HUMAN RIGHTS & CIVIL SOCIETY
Political Prisoners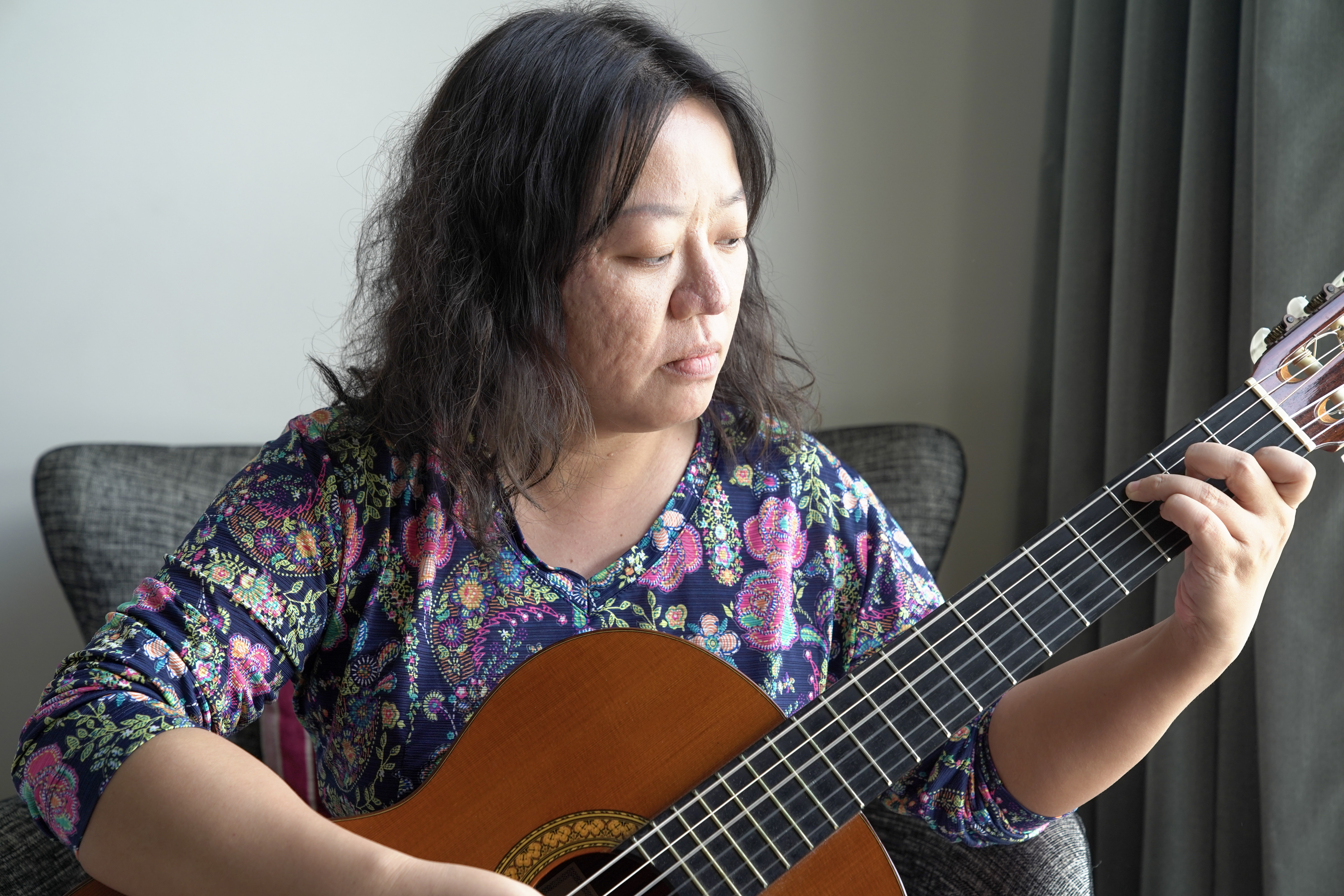 Pham Doan Trang
Award-winning journalist Pham Doan Trang, whose family is in Hanoi, has been transferred to An Phuoc Prison in Binh Duong Province in southern Vietnam to begin serving her nine-year sentence. The prison is about a thousand miles from her family home, making it extremely difficult for her 81-year-old mother to visit. This move appears to align with recent decisions by the State to incarcerate political prisoners in places far away from their families, constituting yet another form of cruelty against not only the prisoners but also their loved ones. Last week, we reported on an additional two such transfers.
On October 5, Trinh Ba Khiem, the father of Trinh Ba Tu, posted a video clip on Facebook showing him traveling to Prison No. 6 in Nghe An Province, about 300 km from his home in Hoa Binh Province, to bring some supplies to his son. Khiem said he was not allowed to visit with or give the supplies to Tu. Prison officials told him that Tu was being "disciplined for violating prison rules." At the last visit on September 20, Tu told his family he had been beaten and shackled for "reporting on a serious event" that had occurred at the prison. Tu's sister Trinh Thu Thao told RFA that at the time Tu had been on a hunger strike for 14 days to protest mistreatment by his jailers. It is not known whether Tu has ended his hunger strike, or what his health condition is at the moment.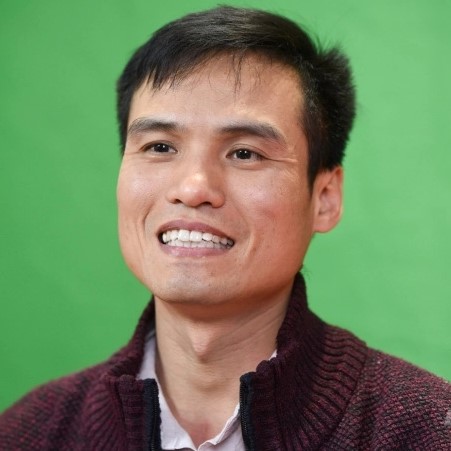 Dang Dinh Bach
Tran Phuong Thao, wife of Dang Dinh Bach, told The 88 Project her husband's asthma was getting worse but she could not send him the traditional medicine he had been using before his detention. Bach, an NGO leader and environmental advocate, was sentenced to five years in prison in January, 2022 on "tax evasion" charges. Bach's lawyers still have not received a copy of the verdict from his appeal trial in August.
Le Thi Ha, the wife of music teacher Dang Dang Phuoc, told RFA that she received a notice six days after Phuoc was arrested, stating that her husband had refused to have a lawyer represent him during the investigation phase. Phuoc was arrested on September 8 on charges of conducting "anti-state propaganda." Ha said before his arrest Phuoc had told her to make sure to get an attorney for him, so she retained the service of Nguyen Van Mieng. However, even though Mieng filed the proper paperwork with the court on September 12, he still has not been allowed to meet with Phuoc. Ha reported that she later learned after talking with the families of several other political prisoners that they all received a similar notice even though none of the defendants chose to forgo having a lawyer.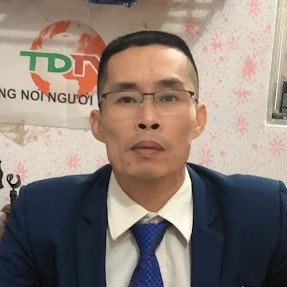 Le Manh Ha
Independent journalist Le Manh Ha has had his trial postponed for the second time in two weeks. The first trial date of September 19 was initially rescheduled for September 26. Ha's lawyer, Le Dinh Viet, said he was notified shortly before the second date that the prosecutor was "too busy."  A new trial date has not been set. Ha was arrested in January, 2022 for spreading "anti-state propaganda" and was not allowed to speak to a lawyer until September.
Two women from Lang Son Province in northwestern Vietnam have been arrested and charged with "abusing democratic freedoms." Vu Bich Van and Ong Thi Thuy are accused of posting video clips on their Facebook pages showing crowds gathering in front of the provincial government building to protest against a decision regarding Development Project 2 in Vinh Trai District. The government alleges that some of the things the protesters said "violated the interests of the state and damaged the reputation of the government at all levels."

Le Tung Van
The appeal trial for six members of Bong Lai Temple is scheduled for October 14. The 90-year-old head monk Le Tung Van, convicted of "abusing democratic freedoms," is said to be in frail health and under great stress. Five other young members have been sentenced to between three to four  years in prison on similar charges. Last week, Long An provincial police entered the temple and forced its residents to provide DNA samples.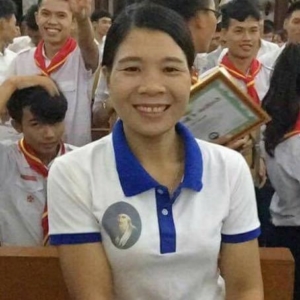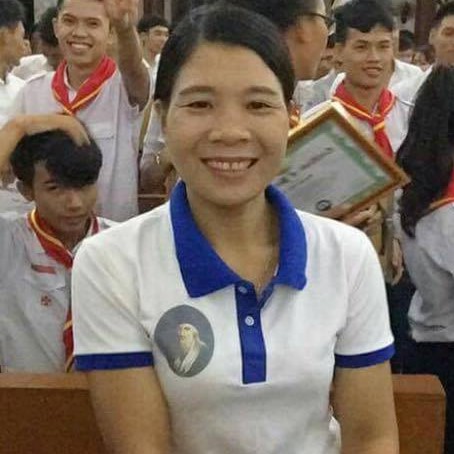 Tran Thi Xuan
This week, we think of the birthdays and arrest anniversaries of the following political prisoners:
At Risk
The provincial government in Tuyen Quang in northwest Vietnam says it is stepping up efforts to eradicate a religious sect founded by the late H'Mong leader Duong Van Minh, which it calls a superstitious cult. The authorities accuse Minh and his followers of using religion as a facade to create an independent H'Mong regional state. According to the authorities, the number of adherents is about 250 ethnic H'Mong. The government accuses "foreign enemy forces" such as BBC and VOA of using this group to prove that Vietnam suppresses religious freedom.
International Advocacy
State media has reported that UN Secretary General Antonio Guterres has confirmed that he will visit Vietnam. We have learned that the visit is expected in October.
Human Rights Watch has added its name to the growing list of NGOs opposing Vietnam's ascension to the UN Human Rights Council. In a scathing remark, Phil Robertson of HRW called Vietnam's human rights record "horrible" and added, "To speak bluntly, in every aspect of Vietnam's rights record, it screams that this is a government that will be highly problematic if it is elected to the Council."  The voting will take place on October 11.
An open letter spearheaded by BP-SOS was sent to the Steering Committee of International Religious Freedom or Belief Alliance (IRFBA) expressing "deep concern over the harassment and reprisals committed by Vietnamese authorities against individuals and communities for observing the August 22 International Day Commemorating Victims of Acts of Violence Based on Religion or Belief, which was established by the UN General Assembly in May 2019."
NEWS & ANALYSIS
U.S. Department of State Launches Partnership with Google in Indonesia and Vietnam. Department of State; October 3, 2022: The U.S. Department of State's Bureau of Educational and Cultural Affairs (ECA) and Google announced today a new partnership to support education, training, and upskilling in Southeast Asia, with pilot projects in Indonesia and Vietnam getting underway in the coming days.
'Little Women' K-drama to be removed from Netflix in Vietnam over Vietnam War depiction. Iris Jung, Yahoo News; October 7, 2022: The Vietnamese government requested the streaming giant remove the K-drama from its Vietnam platform on Thursday. "Little Women" is reportedly expected to be removed later this week. The removal was requested over depictions of the Vietnam War that violated Vietnamese Press Law.
Vietnam arrests real estate tycoon over suspected financial fraud. Reuters; October 8, 2022: A Vietnamese real estate tycoon was arrested on suspicion of financial fraud, the police said on Saturday, as the country broadens its years-long anti-graft drive. Truong My Lan, chairwoman of Ho Chi Minh City-based Van Thinh Phat Holdings Group, was accused of illegally issuing bonds to raise trillions of dong (tens of millions of dollars) from investors during the 2018-2019 period, the Ministry of Public Security said in a news release on Saturday.
© 2022 The 88 Project
https://the88project.org/wp-content/uploads/2022/10/Le-Manh-Ha-quare.jpg
287
287
kayleedolen
https://the88project.org/wp-content/uploads/2019/01/88project.png
kayleedolen
2022-10-11 20:50:40
2022-10-11 20:50:40
Vietnam Free Expression Newsletter No. 38/2022 – Week of October 3-9