Tran Thi Xuan
Current Status: Sentenced to prison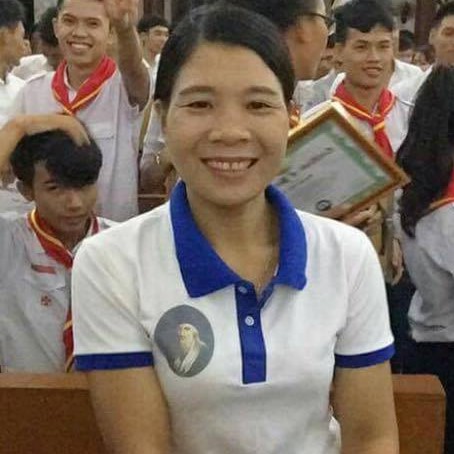 Other Names: Teresa Trần Thị Xuân
Date of Birth: October 10, 1976
Gender: F
Religion: Christian (Catholic)
Ethnicity: Kinh
Occupation: Freelancer
Current Prison: Prison No. 5, Thanh Hoa province
Areas of Activism:
Known Afilliations:
Brotherhood for Democracy
May 2019:
Tran Thi Xuan's family is very concerned about her health in prison. Since February, she has fainted often and had to be taken to the emergency room every month. Her family has requested that she be treated at a hospital, but prison authorities have denied their request. Her family also sent medicine to prison, but whether Xuan can take those medicines or not depends on the prison's infirmary's decision.
Details - Background, History of Activism, Family Situation, Support the Family.
Tran Thi Xuan resided in Long Hai hamlet, Thach Kim commune, Loc Ha district, Ha Tinh province. She is a member of Cua Sot parrish, Loc Ha district.
Tran Thi Xuan was active in her Catholic community, raising money for charitable causes. She also spoke out against pollution in the wake of the 2016 Formosa environmental disaster and participated in protests in Loc Ha districts to demand compensation for the fishermen for the pollution caused by the toxic spill.
Contact us if you can assist.
Defend the Defenders's archives
AFP, Vietnam protester arrested for 'attempt to overthrow state', October 18, 2017
Catholic woman arrrested for subverting the state in Vietnam, UCA News, October 20, 2017
Vietnam Jails 3 More Democracy Activists, Drawing Condemnation from Rights Defenders, Radio Free Asia, April 12, 2018
Two more activists jailed in Vietnam amid widening dissent crackdown, Reuters, April 12, 2018
VietnamNet, Xử Trần Thị Xuân vụ 'Hoạt động lật đổ chính quyền' ở Hà Tĩnh, April 12, 2018
Individual Complaint (Tran Thi Xuan), Human Rights Foundation, June 22, 2018 (PDF)
Arrested October 17, 2017. Sentenced to 9 years in prison under Art. 79 (1999 Code). Expected Release is October 17, 2026.
April 12, 2018
9 years in prison
October 17, 2026
The Observatory for the Protection of Human Rights Defenders
Tran Thi Xuan was arrested under Article 79 ("attempt to overthrow the people's government") by the police of Ha Tinh province in Ha Tinh province on October 17, when she was on the way from her home to the local church. Her family was not notified about the arrest until the following day, and they were only informed by phone. There was no arrest warrant, and the police of Ha Tinh province only issued a "Press release on the urgent arrest of Tran Thi Xuan" two days after the arrest. The authorities were not clear about the details of the charges against her. Hundreds, and perhaps a few thousand, people protested Xuan's arrest in a mass public display of support in Ha Tinh. Supporters also held a prayer vigil in her honor.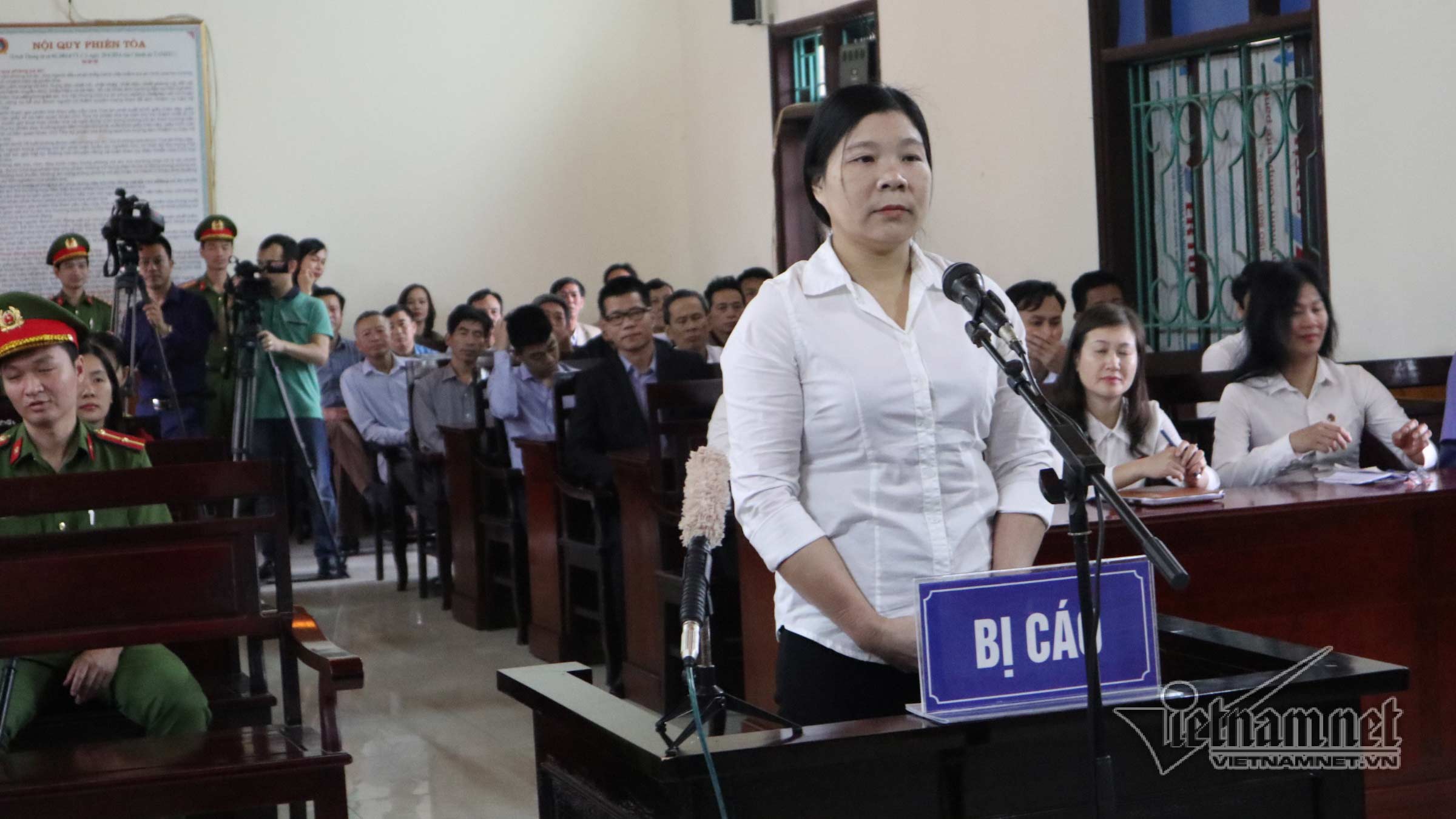 Tran Thi Xuan in court on April 12, 2018. Source: VietnamNet
On April 12, 2018, Tran Thi Xuan was sentenced to nine years in prison by a court in Ha Tinh province. Her trial was unannounced to the public beforehand. She had to face trial without an attorney.
June 2018:
Human Rights Foundation submitted an individual complaint to the UN Working Group on Arbitrary Detention regarding the case of Tran Thi Xuan. Read the full complaint, here.
July 2018:
Continuing a string of recent prison transfers, authorities moved female activist and political prisoner Tran Thi Xuan from the Ha Tinh province police detention center to prison no. 5, Thanh Hoa province.
Before arrest: Xuan suffered from multiple health problems, including kidney disease and asthma.
After arrest: the picture from her trial shows that Xuan may be suffering from fluid retention due the lack of treatment for her kidney disease.
October 2018:
On October 7, Tran Thi Xuan's family visited her and noted that her health was not good because of her beriberi (a lack of vitamin B1/thiamin), but she was in good spirits. She told her family to not worry about her because she could deal with every trouble in prison. Her family started to send her medicine after the meeting, but they are not sure if she will receive it.
April 2018:
Take action for Nguyen Trung Truc, Nguyen Van Tuc, and Tran Thi Xuan with The Observatory for the Protection of Human Rights Defenders, a partnership of FIDH and the World Organisation Against Torture. Use their guide and contact information to write to the Vietnamese government to call for the immediate and unconditional release of the prisoners, the improved treatment of human rights defenders, and Vietnam's compliance with international human rights agreements.
May 2018:
Catholic parishoners and priests have asked the Vietnamese government to reconsider the conviction of Tran Thi Xuan. In a petition submitted the government, they alleged that Xuan has been denied visits from both family and lawyers while imprisoned. They questioned the motives behind Xuan's arrest and whether they were connected to Xuan's assistance towards victims of the Formosa ecological disaster.
December 2018:
Nguyen Thi Lanh, Nguyen Trung Ton's wife, and other relatives of imprisoned activists met with US Embassy representatives in Hanoi to raise concerns about the health and treatment of Ton, and fellow imprisoned Brotherhood for Democracy members Truong Minh Duc, Tran Thi Xuan, and Pham Van Troi, in prison. Xuan has had health problems while imprisoned.
Profile last updated: 2019-11-25 02:35:06