Vietnam Free Expression Newsletter No. 35/2022 – Week of September 12-18
Greetings from The 88 Project. The president has commuted the death sentence of a highland farmer. A megastar social media influencer was criminally charged for making false accusations against famous entertainers. Another Facebook user has been imprisoned for making commentaries on the Party. A new Christian sect in the Hmong community has been labeled "evil" by the government. A new decree forcing localized data storage causes major concerns for foreign companies. An online campaign to discredit Ukraine in the war appears to be part of Vietnam's so-called "bamboo diplomacy." Vietnam tries to fend off China's influence in former allies Laos and Cambodia. Multiple international organizations have issued strong statements opposing Vietnam's candidacy for a seat on the UN Human Rights Council.
HUMAN RIGHTS & CIVIL SOCIETY
Political Prisoners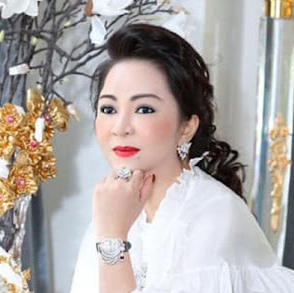 Nguyen Phuong Hang
On September 11, Nguyen Phuong Hang, ex-CEO of Dai Nam Joint-Stock Company (Cong Ty Co Phan Dai Nam), was charged by a court in Binh Duong Province for "abusing democratic freedoms." She is accused of using her influential online platforms to spread misinformation about six entertainers, accusing them of scamming people who donated to help victims of natural disasters. The police say Phuong Hang has two Facebook accounts and five YouTube channels, one of which has over 900,000 subscribers. Her livestreams sometimes attracted hundreds of thousands of viewers.
In a related event, a hacker named Nham Hoang Khang was tried for cyber theft on September 14. Khang once supplied the indicted Hang with information about people whose reputation she wanted to attack or destroy. Little else is currently known about him.
An appeals court in Can Tho Province upheld the one-year prison sentence for Pham Tan Hoa. He was accused of defaming Ho Chi Minh and the Communist Party on social media and charged with "abusing democratic freedoms" based on Article 331 of the Criminal Code. RFA reported that Hoa, 52, appeared weak and had to attend the hearing in a wheelchair.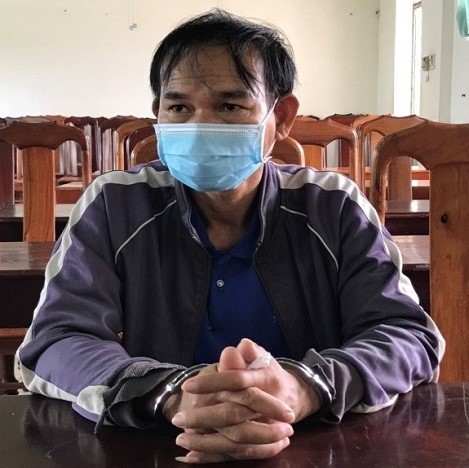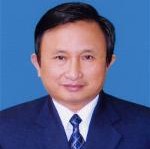 Y Wo Nie and Tran Anh Kim
This week, we think of the arrest anniversaries of the following political prisoners:
Land Rights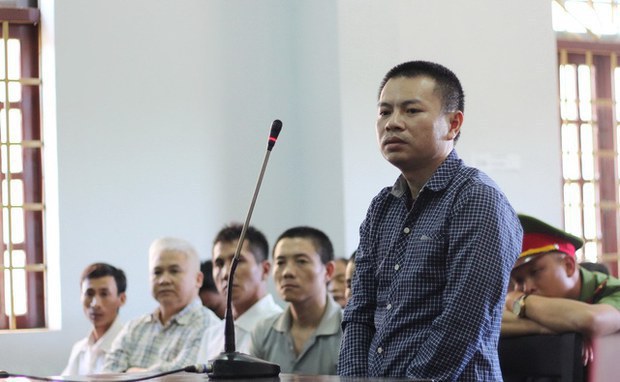 Dang Van Hien in court in 2018, Source: ANTV via RFA
Former farmer and death row inmate Dang Van Hien had his sentence commuted by the president of Vietnam to life imprisonment after a years-long appeal battle. Hien was convicted in 2018 of shooting and killing several employees of a company who arrived to confiscate his home and land in the Dak Nong highlands in 2016. Hien's case was highly publicized and put the spotlight on the government's controversial land appropriation policies and practice.
Internet Freedom
Technology companies scramble to comply with the new regulation that they must store data in Vietnam.
The definition of 'regulated data' under Article 53/2022/ND-CP is as follows: "According to Article 26 of Decree 53, a Vietnamese enterprise must store the following data in this country: personal data of users in Vietnam; data created by Vietnam-based users, including account name, time of usage, credit card information, email address, IP address, most recent log-out, and registered phone number; and data in relation to the relationship of Vietnam-based users to users' friends or other people with whom the users interact."
International Advocacy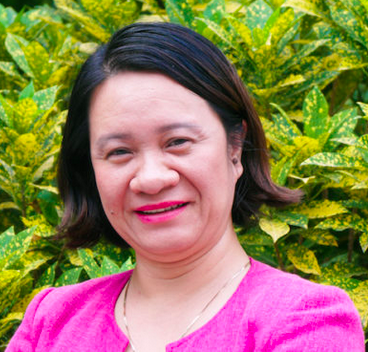 Nguy Thi Khanh and Pham Doan Trang
The UN will vote to elect new candidates to the Human Rights Council on October 11 as part of the 77th session of the General Assembly. Many groups have spoken out against Vietnam's campaign for election to the Council, including in this open letter to the UN General Assembly by eight organizations, including The 88 Project. In an effort to improve its image, Vietnam has launched a "communication project" to propagate its "achievements in protecting and promoting human rights." More international advocacy items follow:
NEWS & ANALYSIS
The Problems With Vietnam's 'Bamboo Diplomacy'. Nguyen Quoc Tan Trung, The Diplomat; September 12, 2022: Vietnamese entertainment websites and key opinion leaders freely participated in an anti-Ukraine disinformation campaign and appeared to do so with the tacit approval of the authorities. These included the spreading of false information about the official view of the Ukrainian government concerning the founder of the modern Vietnamese State, Ho Chi Minh, which forced the Ukrainian Embassy in Vietnam to issue an official clarification; accusing the Ukrainian government of being a neo-Nazi institution; and mocking Ukraine's "comedian" president; and suggesting that Ukraine deserves to be annihilated for betraying the legacy of Lenin."
China stokes encirclement fear in next-door Vietnam. David Hutt, Asia Times; September 13, 2022: Refreshing ties with Cambodia and Laos are key to Vietnam's new emerging security approach, analysts say. Hanoi and Beijing's contest over influence in Phnom Penh and Vientiane could define mainland Southeast Asian geopolitics in the years to come, some say. "The so-called encirclement thesis posits that China and Vietnam view each other as adversaries at best and enemies at worst, leaving Vietnam little option but to align with the United States. The situation is far more complex," Thayer said.
Death row prisoners' families worry after an inmate dies following his release. RFA Vietnamese; September 15, 2022: A former Vietnamese death row inmate has died six years after his name was cleared and he was released. Huynh Van Nen, 60, died of hepatitis and pneumonia at Vung Tau City Hospital on Sept. 13. His death raised concern among the families of other convicted prisoners because their health is being threatened by the severe living conditions in Vietnam's prisons.
Vietnamese authorities call 'Jesus Church' in northern provinces an 'evil religion'. RFA Vietnamese: Police said the "Jesus Church" was founded by a man calling himself David Her whose real name is Ho Cha Sung. The department said he is a Hmong from Xiangkhoang province in Laos, currently living in California. David Her identifies himself as a messenger of Jesus, who he says will return to protect the Hmong people.
TAKE ACTION
© 2022 The 88 Project
https://the88project.org/wp-content/uploads/2022/09/Nguyen-Phuong-Hang_Source-Nguoi-Lao-Dung-Newspaper.jpg
293
294
kayleedolen
https://the88project.org/wp-content/uploads/2019/01/88project.png
kayleedolen
2022-09-19 13:46:50
2022-09-19 13:46:50
Vietnam Free Expression Newsletter No. 35/2022 – Week of September 12-18