Hoang Minh Tuan
Current Status: Likely released - at risk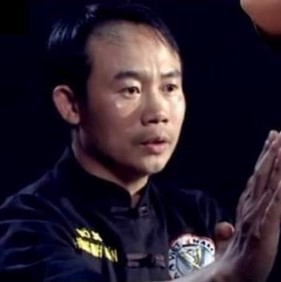 Other Names: Hoàng Minh Tuấn
Date of Birth: 1980
Gender: M
Ethnicity: Kinh
Occupation: Teaching professional
Areas of Activism:
Highlighted Human Rights Concerns:
Former Political Prisoner
Prolonged Incommunicado Detention
Details - Background, History of Activism, Family Situation.
Tuan, 40, is a student of martial art teacher Pham Dinh Quy, who wrote about the plagiarism of high-ranking official Bui Van Cuong. He teaches Physical Education at Nguyen Khuyen Elementary in Buon Ma Thuot.
In March 2020, Tuan sent an email to the authorities accusing "Mr C" of plagiarism. "Mr C" is believed to be Bui Van Cuong, Secretary of the Dak Lak Party Committee. Tuan has no known history of activism.
Arrested September 21, 2020. Sentenced to 2 years 6 months in prison under Art. 156 (2015 Code). Expected Release is March 21, 2023.
September 21, 2020
Dak Lak province public security, Dak Lak province
On his way from Dak Lak to Ho Chi Minh City (
map
)
January 17, 2022
2 years 6 months in prison
March 21, 2023
freedom from arbitrary arrest or detention
liberty and security of the person
freedom of expression
According to police, since March 2020 an online group created a blog page to post negative articles about "Mr C". In the same month, Tuan sent a letter to Provincial as well as central leadership alleging plagiarism. After failing to convince Tuan and the others to retract what the authorities consider "a smear campaign intended to discredit government officials," the police arrested Tuan and charged him with a crime according to Article 156. Oddly, none of the police reports and articles on police web pages say where, when, or how Tuan was arrested. They just deny the rumors on social media that he was illegally abducted.
Profile last updated: 2023-10-04 22:48:40