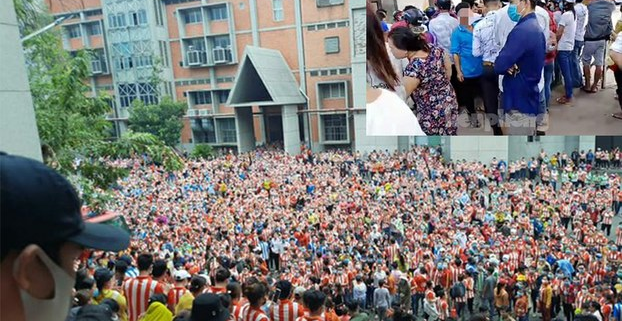 Vietnam Free Expression Newsletter No. 23/2020 – Week of June 1-7
Greetings from The 88 Project! We bring you news, analysis, and actions regarding human rights and civil society in Vietnam during the week of June 1-7. The authorities have finished their investigation into Dinh Van Phu, who was arrested in January for his online posts. Locals arrested in the raid on Dong Tam Commune in January remain in pre-trial detention, are denied visits from their family, and have restrictions on what supplies they can receive. Four people were arrested at a massive strike of 10,000 workers in Binh Duong Province last week. The Liberal Publishing House (LPH) won a prestigious international award this week, and just hours before, local authorities in Hanoi harassed the mother of LPH spokesperson Pham Doan Trang. Read a statement from the UN High Commissioner for Human Rights on the clamp down on free expression in the Asia Pacific region during the COVID19 pandemic, and check out our article on Vietnam's normalization of police state policies during the crisis. In the news, read about developments in the South China Sea and Vietnam's upcoming elections. Please take action with Amnesty International in support of the Liberal Publishing House.
HUMAN RIGHTS & CIVIL SOCIETY
Political Prisoners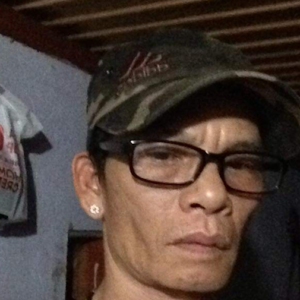 On May 13, the Provincial Security Investigation Agency completed the investigation of Dinh Van Phu. Phu was arrested in January and charged with "Propagating information and documents against the State of the Socialist Republic of Vietnam" according to Article 117 of the 2015 Criminal Code. No trial date has been set yet. He was arrested for using various Facebook pages to post and share articles on political issues, broadcasting live-stream reports, and participating in live broadcasts organized by other organizations, the content of which was deemed by the authorities to be "anti-state." He also reportedly participated in the June 2018 national protests against the draft laws on Cybersecurity and Special Economic Zones, together with Duong Thi Lanh, who was sentenced to eight years in prison in August 2019 for propaganda against the state.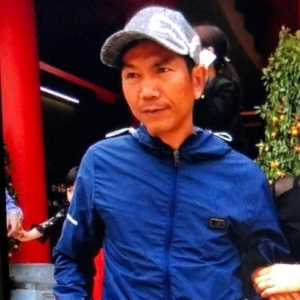 Le Dinh Chuc
Almost five months after the raid on Dong Tam Commune, which led to local land rights leader Le Dinh Kinh's death, as well as the arrests of dozens of other community members, those arrested are still being denied visits from their families. The authorities are also restricting what supplies they can receive. Twenty-nine people have been arrested in the aftermath of the raid. Le Dinh Chuc, one of Le Dinh Kinh's sons, was injured in the raid and initially paralyzed on one side of his body. However, his lawyer reports that his condition is now improving. Dong Tam Commune is the site of a long running conflict between local authorities and the local residents over the usage of the traditionally agricultural land. Read testimony from the raid on January 9, 2020, here.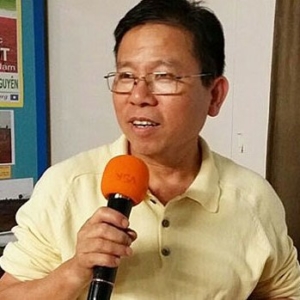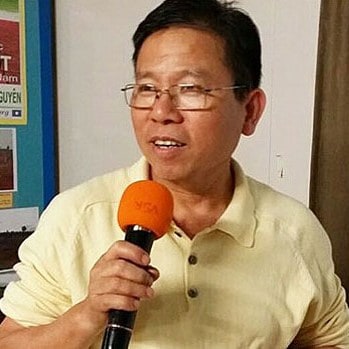 Neither his family nor the Australian government has had contact with jailed Australian retiree Chau Van Kham in over four months. Kham is serving a 12-year prison sentence and is dealing with a myriad of health issues, such as glaucoma, high blood pressure, and kidney stones– all likely exacerbated by prison conditions. His son, Dennis, said of his current condition: "My father is of old age now without any forms of communication to the outside world, I worry not only for his health but his mental state … it frightens me how he's doing inside. He's now on a long journey until his release with no support from the Australian government at all, it seems like they've forgotten about him." Kham was recently transferred to a new prison and hasn't been allowed to see his sister, who had been providing him with some supplies and medication, since February. The Australian consulate has been unable to visit due to restrictions in place from COVID19. It is unclear whether they will be permitted to visit him in June.
This week, we remember the birthdays and the arrest and trial anniversaries of the following political prisoners: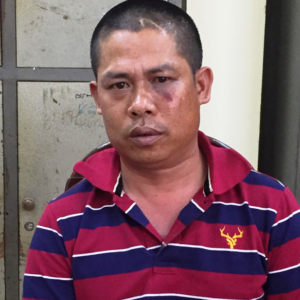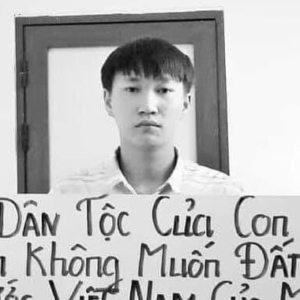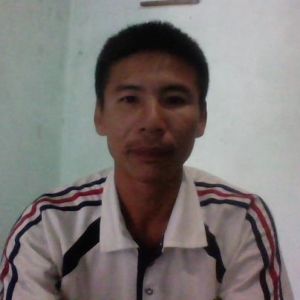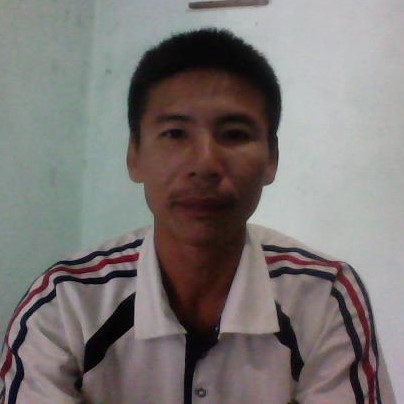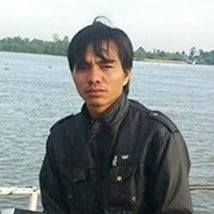 Community at Risk
Workers on strike in Binh Duong province, Photo source: RFA and courtesy of tienphong.vn
Conflict broke out last week at a Taiwanese company in Binh Duong Province that makes shoes for Adidas as workers went on strike to protest impending layoffs as a result of the pandemic's economic toll. Workers went on a five-day strike starting on May 26. Over 10,000 participated in the strike, and the local authorities arrested four participants. In addition, a pregnant worker reportedly fainted when the police used a stun gun on her during the protest. The company claims that it will be offering support to workers during the layoffs, and it said that the layoffs will only be temporary. However, the lack of communication around these new policies appears to have played a role in the unrest this week. Management announced it will notify workers about these support policies by June 20; in response to this, the workers ended their strike and resumed working. Another strike associated with different Taiwanese-owned company happened in Binh Duong on June 2 over issues with severance pay. 
Freedom of Publication
On June 3, the International Publisher's Association (IPA), in a virtual ceremony, announced that the Liberal Publishing House (Nhà xuất bản Tự Do) has won the 2020 Prix Voltaire Award. The chair of the IPA's Freedom to Publish Committee said of the LPH: "The work of Liberal Publishing House in Vietnam as guerilla publishers, making books available in a climate of intimidation and risk for their own personal safety is nothing short of inspirational." The LPH motto is: "We write for you to read, (Vietnam)." They were among four nominees shortlisted for the award.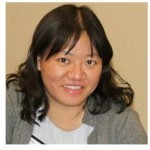 Pham Doan Trang
Pham Doan Trang, spokesperson for the LPH, sent a video message acknowledging the win, saying, "The award that we receive today does not just recognize our tireless efforts but it represents the bravery of tens of thousands of Vietnamese readers who have been harassed, and who have been arrested and interrogated simply for reading our books." Watch the full message, here. The Liberal Publishing House has faced near constant harassment from the Vietnamese authorities– including arrests of and physical attacks against its employees, distributors, and buyers– since its inception in 2019. Despite this, the LPH has distributed over 25,000 books. Just hours before LPH received its award, on the morning of June 3 2020, two officers of the Security Investigation Agency of the Ministry of Public Security went to Trang's house in Hanoi to meet with her mother, Bui Thi Thien Can. Can is 80 years old. However, despite this, two officers forced her to participate in their interrogation with questions about Trang's whereabouts and communication between the two. They forced her to sign a statement saying that Trang has produced and distributed "anti-state" materials.
International Advocacy
The UN High Commissioner for Human Rights, Michelle Bachelet, last week released a statement urging Asian Pacific countries to improve protections for freedom of expression and to make sure that their response to fake information amidst the pandemic is "proportionate." She cited arrests over online posts related to the pandemic in many countries, including Vietnam. "This crisis should not be used to restrict dissent or the free flow of information and debate. A diversity of viewpoints will foster greater understanding of the challenges we face and help us better overcome them," she said.
These teachers were "invited" to work with the local public security. Souce: Phap Luat Online
Last week, The 88 Project published an article analyzing how Vietnamese authorities are utilizing the pandemic to normalize the practices of a police state. For instance, in Ha Giang Province, three teachers were fined around 10 million Dong (approximately US$450) for simply saying "The outbreak is out of control!," along with posting some photographs of Vietnamese patients in a quarantine area. According to the security forces, these posts caused "unnecessary panic" among the public. They also asserted that this was fake news because the photographs were from different provinces, and not Ha Giang.
NEWS & ANALYSIS
The Politics of Pandemic in Southeast Asia, The Diplomat, Zachary Abuza and Bridget Welsh, June 2, 2020: "How will COVID-19 impact politics in the region? On the surface, we see little change. There are only three countries that have scheduled elections or routine political transitions [in the] coming months. With a new COVID-19 election bill passed earlier this month, Singapore is moving ahead with elections as soon as infections drop; Myanmar announced that elections will proceed as planned by year's end, but is introducing a series of administrative changes due to limitations posed by the virus. Vietnam will hold its quinquennial Party Congress in January 2021 and will be sure to capitalize on its COVID-19 management success."
Vietnam's party politics back on centre stage, Hai Hong Nguyen, UQ, East Asia Forum, June 3, 2020: "On 11 May 2020, the Central Committee of the ruling Communist Party of Vietnam began its three-day 12th plenum in Hanoi to discuss who among 'strategic-level cadres' are qualified to be elected to its three leading central bodies — the Central Committee, Politburo and Secretariat. The outcome of this meeting carries implications for who will be installed in Vietnam's four top leadership positions at the party's 13th National Congress scheduled for early 2021. Dubbed as the four pillars (tứ trụ), these are the general secretary, the state president, the prime minister and the chairperson of the national assembly."
US military commander says China pushing South China Sea claims under cover of COVID-19, Channel News Asia, June 5, 2020: "China is using the coronavirus as a cover to push territorial claims in the South China Sea through a surge in naval activity meant to intimidate other countries that claim the waters, the commander of United States Forces in Japan said on Friday (Jun 5). There has been a surge of activity by China in the South China Sea with navy ships, coast guard vessels and a naval militia of fishing boats harassing vessels in waters claimed by Beijing, said Lieutenant General Kevin Schneider."
TAKE ACTION
© 2020 The 88 Project
https://the88project.org/wp-content/uploads/2020/06/Strike-Binh-Duong-Source-RFA-tienphong.vn_.png
415
622
kayleedolen
https://the88project.org/wp-content/uploads/2019/01/88project.png
kayleedolen
2020-06-08 13:30:27
2020-06-08 13:30:27
Vietnam Free Expression Newsletter No. 23/2020 – Week of June 1-7