Le Dinh Chuc
Current Status: Pre-trial detention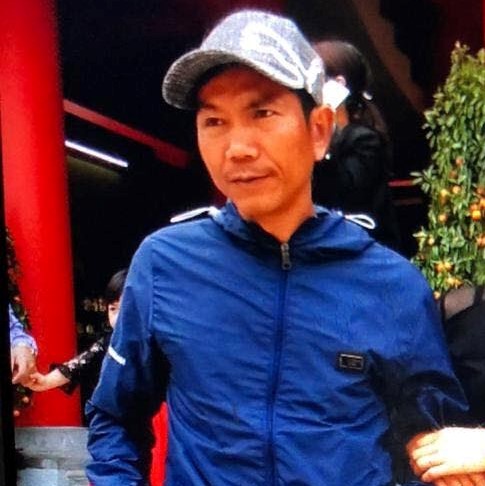 Other Names: Lê Đình Chức
Date of Birth: January 1, 1980
Gender: M
Ethnicity: Kinh
Occupation: Craft trades
Areas of Activism:
Communities At Risk:
Hoanh Village, Dong Tam Commune
June 2020:
Almost five months after the raid on Dong Tam Commune, which led to local land rights leader Le Dinh Kinh's death, as well as the arrests of dozens of other community members, those arrested are still being denied visits from their families. The authorities are also restricting what supplies they can receive. Twenty-nine people have been arrested in the aftermath of the raid. Le Dinh Chuc, one of Le Dinh Kinh's sons, was injured in the raid and initially paralyzed on one side of his body. However, his lawyer reports that his condition is now improving.
***
In a report released by Hanoi police investigators, authorities are formalizing charges of murder against 25 residents of Dong Tam Commune who were arrested after a violent early morning raid by local public security forces left three police officers and the leader of the village dead. Four others also face different charges. The report raised more questions in an already disputed case, such as "why DNA identifications were not made of the three police officers who died in the assault, reportedly by burning" and details of the case of Bui Viet Hieu, an elder activist who was shot and injured during the raid.
Details - Background, History of Activism, Family Situation.
Chuc joined the army in his youth, and upon his release, he went back to Hoanh Village to work as a freelancer up until the present. Chuc was involved in an accident and had brain surgery. Therefore, he can no longer participate in physically-demanding jobs.
Le Dinh Chuc is one of the sons of Le Dinh Kinh, a local leader who was killed in the raid by public security forces in Dong Tam on January 9, 2020. According to our sources, due to his physical limitation, Chuc is no longer active in the movement.
Arrested January 9, 2020. Charged under Art. 123 (2015 Code).
January 9, 2020
Ministry of Public Security
His house in Hoanh Village, Dong Tam Commune (
map
)
freedom from arbitrary arrest or detention
liberty and security of the person
freedom of expression
not be subjected to torture and degrading treatment
respect of privacy, family, home, and correspondence
Defend the Defenders
Independent Journalists Association of Vietnam
The 88 Project
Vietnamese civil society groups
VOICE
Chuc was believed to be seriously injured by the public security forces in the raid on Dong Tam commune on January 9, 2020. During the so-called documentary that featured the "confessions" of the arrestees, which was made by the state-owned national television network (VTV) and aired nationwide on January 13, 2020, he was absent. While the authority accused Chuc of murdering police officers, at 3:00 AM on January 9, 2020, when some 3,000 police forces descended on Dong Tam village and attacked Kinh's house with real ammunition and without any without any warrant, Chuc was actually with other members of the family in the house and did not participate in any attack against the police.
Dong Tam is a rural commune area that belongs to My Duc District, Ha Noi City, now also named after the long-standing land conflict between the residents of Hoanh village and the government concerning the legal status of the traditionally agricultural land called Dong Senh. The conflict started in 2014, as the government tried to ban residents from entering and cultivating in Dong Senh. The hostilities continued for several years and quickly attracted national attention when the leader of the village and Chuc's father, Le Dinh Kinh, was allegedly kidnapped by public security forces, resulting in a serious leg injury in 2017. Subsequently, the villagers took dozens of public security officers surrounding Hoanh Village hostage. Things only deescalated after Le Dinh Kinh was released. The 2019 deadly incident was unexpected by many observers.
His family and attorneys have been unable to contact Chuc.
The 88 Project and seven Vietnamese human rights organizations sent a joint letter to EU Members of Parliament calling upon them to take action to postpone the ratification of the EVFTA until Vietnam shows genuine improvement in its human rights conditions.
Vụ gây rối ở Đồng Tâm: Lời khai của Lê Đình Công và các đối tượng, VTV 24, January 13, 2020
Dong Tam village: Anger in Vietnam over deadly 'land grab' raid, The BBC, January 16, 2019
Vietnam's battalions of 'cyber-armies' silencing online dissent, Aljazeera, January 17, 2020
Lê Đình Kình's Wife – Dư Thị Thành's Testimony of the Police Attack in Dong Tam on January 9, 2020, The 88 Project, January 22, 2020
At Vietnam's 'Dong Tam Massacre', activists claim government attacked its own citizens, South China Morning Post, January 15, 2020
Family interview
Eight Organizations' Joint Letter to EU Members of Parliament in Light of Recent Brutality in Dong Tam Village, The 88 Project, January 24, 2020
Trinh Ba Phuong's Statement and Du Thi Thanh's Letter on the Events at Dong Tam on January 9, 2020, The 88 Project, February 8, 2020
Profile last updated: 2020-06-15 02:03:57