Vietnam Free Expression Newsletter No. 34/2020 – Week of August 24-30
Greetings from The 88 Project! We bring you news, analysis, and actions regarding human rights and civil society in Vietnam during the week of August 24-30. Coming up, on September 7, 29 defendants will face trial in connection with the police attack on Dong Tam Commune, the community at the center of an ongoing land rights dispute, in January 2020. Trinh Ba Tu, a land rights activist who shared news in the aftermath of the attack and who was later arrested, has been on hunger strike in prison. His family has been unable to get an update on his health and status. This week, we have news updates on religious freedom in Vietnam from concerned stakeholders and two international advocacy actions from VOICE and a group of independent Vietnamese activists and lawyers. In the news and analysis section read about India and Vietnam's defense ties. Read about updates and new search features in our Database of Persecuted Activists in Vietnam. And take action for imprisoned journalist Ngo Van Dung with Reporters Without Borders.
HUMAN RIGHTS & CIVIL SOCIETY
Political Prisoners
The 29 defendants arrested during a violent police raid in Dong Tam Commune in January 2020 will be tried on September 7 on murder and charges and charges for resisting public servants. The raid in a community with a long-running land dispute left a local village leader and three police officers dead. Truong Viet Toan, deputy chief justice of the Hanoi People's Court, who is presiding over the trial, said there will be more than 30 lawyers participating. The trial is scheduled to last 10 days. Twenty-five people are charged with murder, carrying a possible penalty of between 12 to 20 years, life imprisonment, or capital punishment. Four others are charged with anti-public service charges, with a potential penalty of two to seven years in prison.
In an interesting possible connection to the Dong Tam case, the ex-chairman of the Hanoi People's Committee has been arrested. Nguyen Duc Chung was arrested on August 28 and charged with "stealing state secrets." Before that, he was dismissed from his post by the prime minister. Chung is suspected of involvement in the corruption case of "Nhat Cuong Mobile," the company whose CEO is on the run and being sought internationally. From 2012-2016, Chung was the Hanoi chief of Police. In April 2017, he negotiated with Dong Tam villagers for the release of policemen captured by them after a botched raid designed to force the villagers to give up their land. The unresolved dispute eventually led to the government's surprise assault in January 2020, in which Le Dinh Kinh, a village leader, a primary negotiator with Chung in 2017, was killed by police.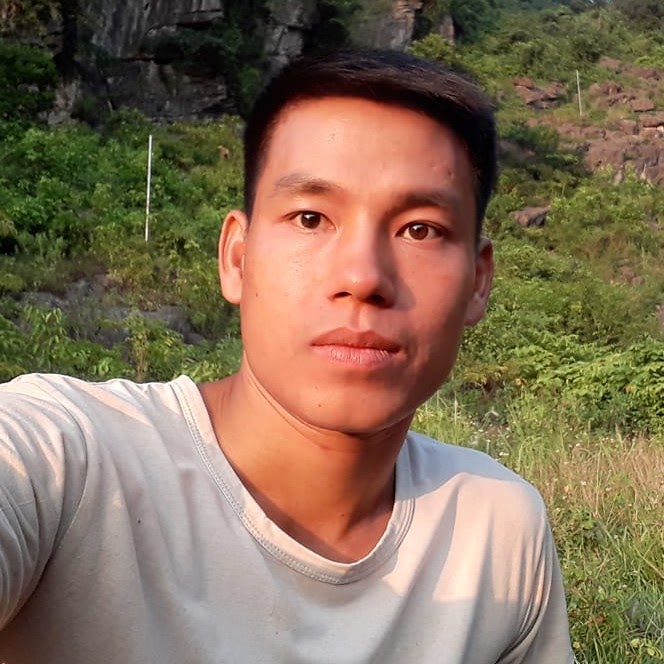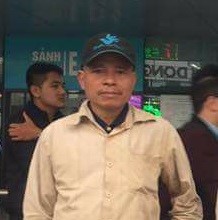 Trinh Ba Tu and Trinh Ba Khiem
Trinh Ba Khiem, father of political prisoner Trinh Ba Tu, said his son has been on a hunger strike for the past 20 days at Cham Mat detention center in Hoa Binh to protest against mistreatment in prison. Khiem traveled to Cham Mat to try to get more information, but to no avail. When he arrived, prison officials threatened Khiem and would not even let him speak with his son over the phone. On August 28, Khiem went with several villagers from Duong Noi Village to the Police Inspector Office in Hanoi to ask to make a call to his son to verify if he was still alive. The request was denied; Khiem was instead told to make a visitation request with the Hoa Binh provincial Inspector's Office; however, Khiem had just come from Hoa Binh.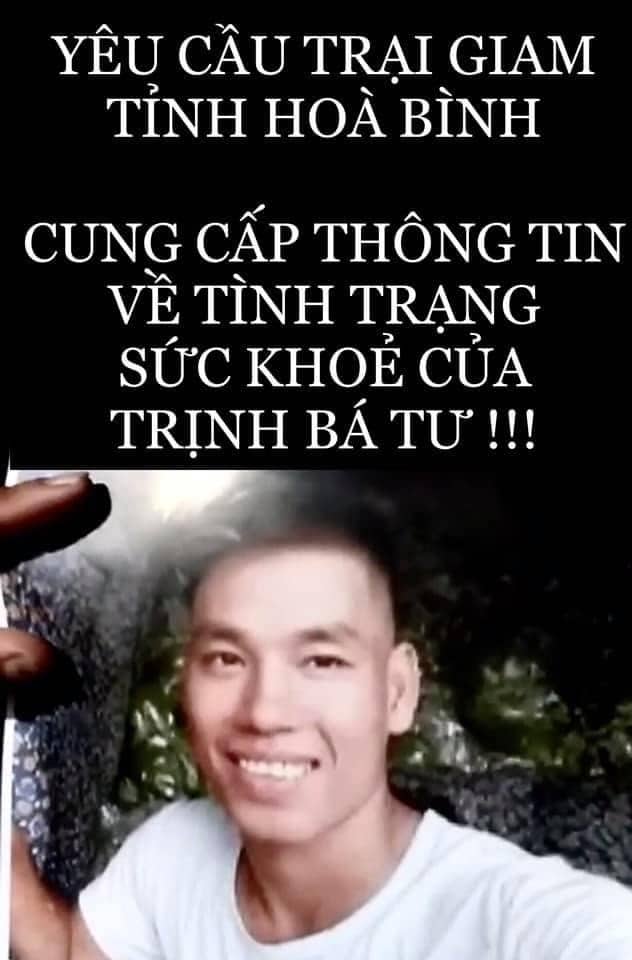 "We demand that the Hoa Binh detention center provide information about the health of Trinh Ba Tu" – Sign made by Tu's father. Source: Facebook Vo Hong Ly.
The family fears that Tu's health is in danger. Khiem and former political prisoner Tran Thi Nga believe that prison officials may have tortured Tu to make him confess to the charges against him, and thus he went on a hunger strike in protest. "Those who are locked up in closed cells have no ways left to them to resist and preserve their life. The only thing left to them is to go on hunger strike, and this may be that last step that Trinh Ba Tu has had to take," Nga told Radio Free Asia. Tu, his brother Trinh Ba Phuong, and their mother Can Thi Theu were arrested in June and charged with "storing and disseminating anti-state materials" for reporting on the Dong Tam Village raid in January 2020. All three are being temporarily detained awaiting trial.
This week, we remember the arrests and trial anniversaries, as well as the birthdays, of the following political prisoners: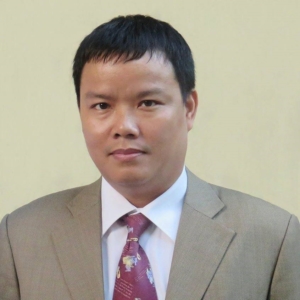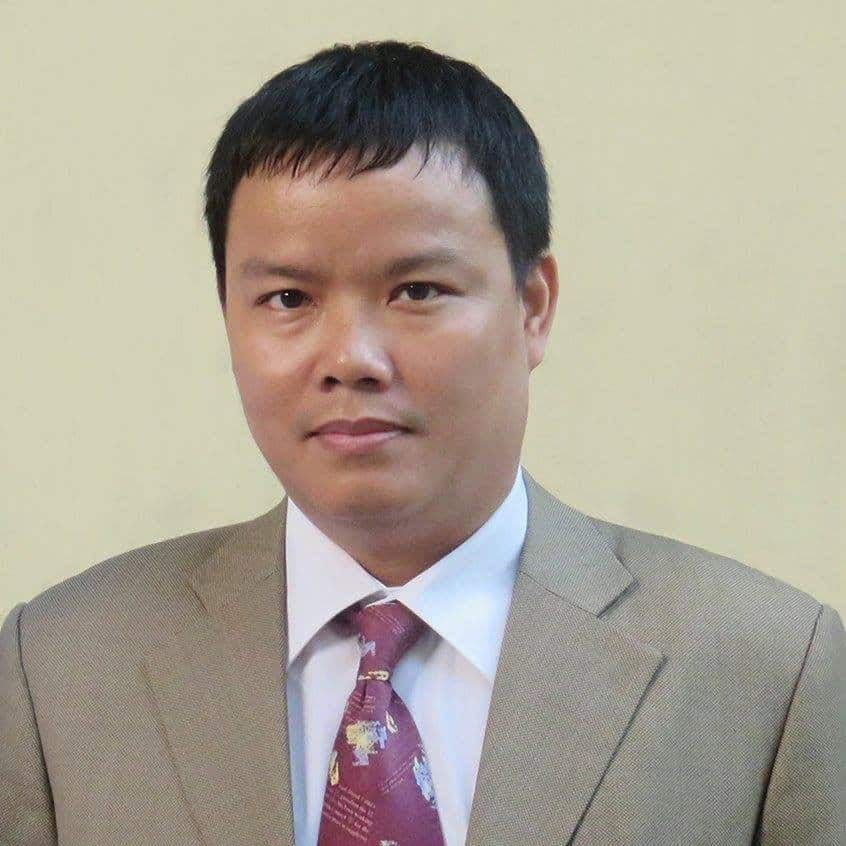 Journalist Le Anh Hung, birthday August 27, awaiting trial and subjected to forced mental health treatment in prison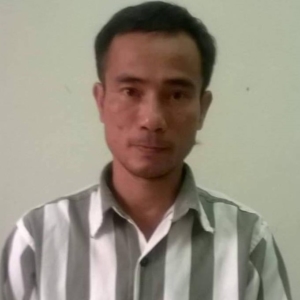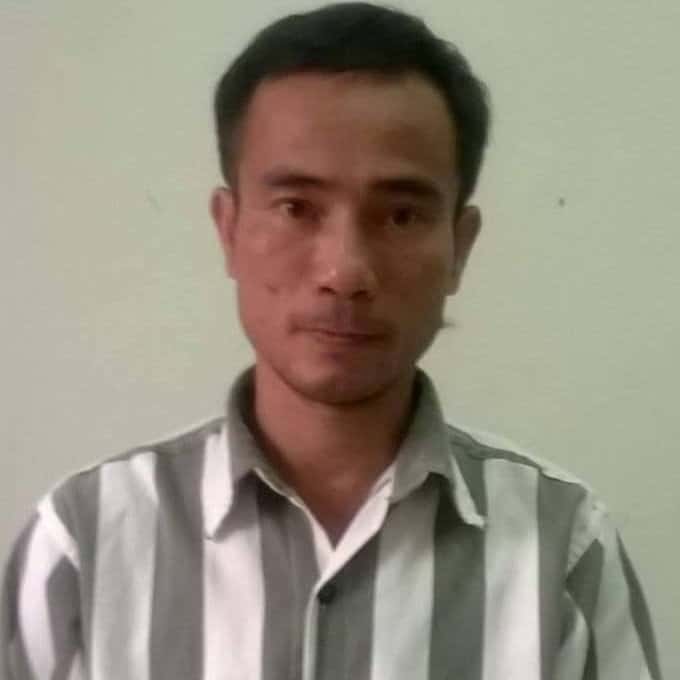 Catholic social activist Ho Duc Hoa, arrested August 2011 and serving 13 years in prison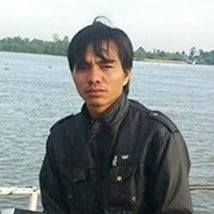 Engineer Nguyen Ngoc Anh, arrested August 30, 2018, and sentenced to six years in prison
Religious Freedom
On August 23, an online worldwide prayer session was held to commemorate the International Day of Prayer for Victims of Religious Persecution. During this event, Dr. James Carr of the US Commission on International Religious Freedom (USCIRF) joined Father Nguyen Anh Dung in praying for Thien An Monastery, which was a target of state-sanctioned mob attacks (video in link).
At the International Religious Freedom Roundtable held on August 25, Dr. Nguyen Dinh Thang of Boat People SOS told the US State Department and USCIRF representatives that religious persecution has intensified in many provinces in Vietnam over the past 30 days. Four Montagnard Christians in Dak Lak and Gia Lai, who met with US officials visiting the Central Highlands in June, have been taken in for questioning by the police.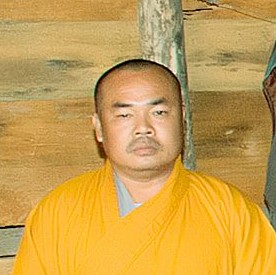 Thich Dong Quang
Buddhist monk Thich Dong Quang, who also met with these US officials, was threatened by local police while he was in self-quarantine: "No one can save you, not the US embassy, not the UN, not the central government in Ha Noi," they said. Thugs were allowed to destroy his pagoda last year. Read more about the incident in his profile in our Database of Persecuted Activists in Vietnam.
International Advocacy 

Trinh Ba Phuong
In a letter addressed to the UN Subcommittee on Human Rights, the group Voice (Australia) has called on the Australian government to require the government of Vietnam to allow political prisoners to have access to lawyers; to let international observers witness their trials; to observe UN conventions on torture; to release unconditionally Trinh Ba Phuong and his brother and mother; and to pass legislation similar to the Magnistky Act so that lawmakers can sanction perpetrators of human rights violations as needed.
Several human rights activists, lawyers, and journalists, sent a letter to representatives of EU embassies in Vietnam, the European Union Parliament, and the United Nations Human Rights Committee, asking them to press Vietnam to uphold its human rights obligations under the EU Vietnam Free Trade Agreement. The agreement is supposed to enter into force this month. The letter details the crackdown on dissidents and independent thinkers in the country and specifically focuses on the arrests of members of the Independent Journalists Association of Vietnam and the attack in Dong Tam in January 2020. The signatories have called for an independent investigation into the Dong Tam incident, which led to the arrest of almost 30 citizens and the death of three police officers and a local land rights leader.
NEWS & ANALYSIS
India-Vietnam Relations: Strong and Getting Stronger, Rajeswari Pillai Rajagopalan, The Diplomat, August 28, 2020: "Research and training are also important in the bilateral agenda and this has translated to a couple of MoUs between the Sushma Swaraj Institute of Foreign Service (SSIFS), New Delhi and Diplomatic Academy of Vietnam, Hanoi, and the National Maritime Foundation, New Delhi and Scientific Research Institute of Sea and Islands, Hanoi. Defense ties between India and Vietnam are also gathering traction. India earlier gave Vietnam a $100 million line of credit for the procurement of 12 high-speed patrol boats."
Evolution of the Communist Party of Vietnam's Control Over the Military, Bich T. Tran, The Diplomat, August 29, 2020: "The 2016 political report of the 11th Central Committee presented at the 12th National Party Congress recognized the 'radical use of media' on the Internet by hostile forces implementing 'peaceful evolution' and the internal threats of 'self-evolving,' 'self-transforming,' and 'self-expression.' The report raised an alarm that the confidence of officials, party members and people in the Party and the present regime has been reduced.In response, Vietnam established Task Force 47, named after Directive No. 47 of the General Political Department, in 2017 to counter 'wrong' views on the Internet. The new force is a combat unit within the VPA that consists of 10,000 members who are 'red and competent,' meaning they have both strong political ideology and technology expertise."
IN CASE YOU MISSED IT

For each Database search, the total number of incidents is now displayed next to the total number of profiles, as demonstrated by the blue text above the photo squares.
These past few months, we have been working hard to improve the search features in our 
Database of Persecuted Activists in Vietnam
 and other parts of our website. 
In this article
, we highlight the newest additions, including a general search feature for the Database; a section in political prisoner profiles for "Highlighted Human Rights Concerns," including torture; a new category in the Timeline of Freedom of Expression in Vietnam called "Incidents in Prison;" an option to use custom time ranges (rather than pre-set time ranges) to generate graph results from the Map of Human Rights Violations; and an option to export data from the Database. Check out the new features and 
contact us
 if you have suggestions for further improvement.
TAKE ACTION

Reporters Without Borders has called for the release of journalist Ngo Van Dung. A member of the group Hien Phap (Constitution), Dung was sentenced to five years in prison and two years probation for "disturbing public security" after a short trial on July 31, 2020, that his family was not allowed to attend. Daniel Bastard, Asia-Pacific Director at Reporters Without Borders, said of the trial: "Ngo Van Dung's only crime was to draw attention to the current Communist Party leadership's contempt for the Socialist Republic of Vietnam's constitution." The Hien Phap group calls on the government to implement Article 25 of the Constitution, which allows for greater freedom of the press. Seven others tried along with Dung were sentenced to between two and a half to eight years in prison. Share the RSF statement, here.
© 2020 The 88 Project
https://the88project.org/wp-content/uploads/2020/08/Khiem-sign-for-Tu-hunger-strike_Source-Facebook-Vo-Hong-Ly_square.jpg
503
503
kayleedolen
https://the88project.org/wp-content/uploads/2019/01/88project.png
kayleedolen
2020-08-31 13:44:33
2020-09-06 17:38:12
Vietnam Free Expression Newsletter No. 34/2020 – Week of August 24-30