Thich Dong Quang
Current Status: At risk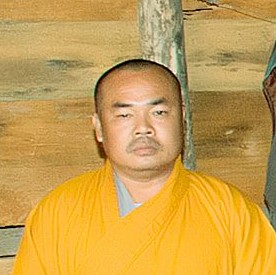 Other Names: Thích Đồng Quảng, Nguyễn Đức Minh
Date of Birth: September 2, 1972
Gender: M
Religion: Buddhist
Ethnicity: Kinh
Occupation: Religious leader
Details - Background, History of Activism, Contact Information.
January 11, 2019: pagoda destroyed
Destruction of religious property
January 11, 2019
Local administration
Plei Kan Town, Ngoc Hoi District, Kon Tum province (
map
)
freedom of belief and religion
August 22, 2020: harassed for commemorating victims of violence based on religion and belief
Intimidation
Harassment at private residence
August 22-23, 2020
Public security
liberty and security of the person
freedom of expression
respect of privacy, family, home, and correspondence
freedom of belief and religion
In the early morning of August 22, 2020, the public security of Pleikần Town swamped the personal home of the Venerable Thich Dong Quang and took down the Buddhist flags and banners showing support for the International Day Commemorating the Victims of Acts of Violence Based on Religion or Belief.
The next day they surrounded his house again and tried to force him to go to a coronavirus quarantine center, even though Quang hadn't left the town for one month, and Kontum was not considered an infectious area.
The public security threatened him, saying that: "No one can save you, not the US Embassy, not the UN, not the central government in Ha Noi".
Profile last updated: 2020-12-26 20:57:11