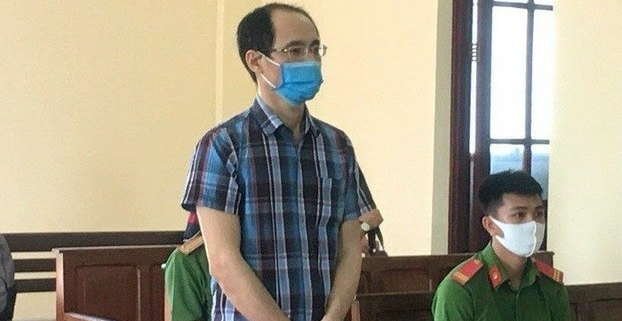 Vietnam Free Expression Newsletter No. 18/2020 – Week of April 26-May 3
Featured Image: Chung Hoang Chung at trial, via Radio Free Asia
Greetings from The 88 Project! We bring you news, analysis, and actions regarding human rights and civil society in Vietnam during the week of April 27-May 3. Two activists were tried this week in separate trials. In Can Tho City, Facebooker Chung Hoang Chuong was sentenced to 1.5 years in prison for his posts about the raid on Dong Tam commune in January 2020, and young activist Phan Cong Hai was sentenced to five years in a trial with no lawyer in Nghe An Province. This week, we remember the birthdays and arrest and trial anniversaries of several activists, many of whom are serving prison sentences of eight years or more. In the news and analysis section, read the latest on Chinese maritime moves in the South China Sea and analysis on Vietnam's COVID-19 successes. Take action this week to mark World Press Freedom Day by showing your support for imprisoned Vietnamese journalists and bloggers.
HUMAN RIGHTS & CIVIL SOCIETY
Political Prisoners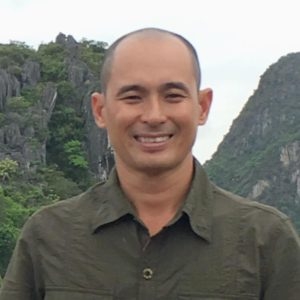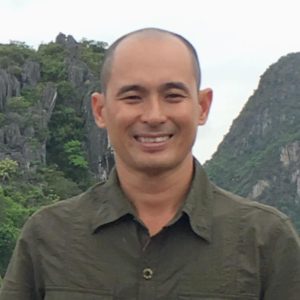 On April 27, the Ninh Kieu District People's Court in Can Tho City tried entrepreneur Chung Hoang Chuong and sentenced him to 1.5 years in prison on charges of "abusing democratic freedoms" under Article 331 of the 2015 Criminal Code. His wife only found out about the trial 20 minutes beforehand. Chuong did not request an attorney and represented himself before the court. He was arrested on January 12, 2020, most likely for posts about police brutality in Dong Tam Commune on January 9, 2020 during a raid of the area. He has also posted other opinions on Facebook criticizing the government and its role in the Formosa environmental disaster.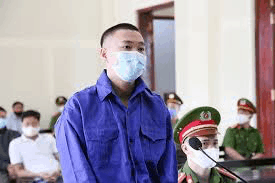 Phan Cong Hai at trial, Source: Defend the Defenders 
One day later, young online commentator Phan Cong Hai was sentenced to five years in prison in Nghe An Province. He did not have legal representation at trial, and the trial lasted only two hours. He posted about political issues online, including economic issues and pollution, and shared his support for victims of the Formosa Plastics environmental disaster. In May 2019, authorities issued a wanted notice for Hai; he was arrested on November 19, 2019. The trials of Chung Hoang Chuong and Phan Cong Hai follow weeks of arrests by the Vietnamese authorities, including the arrest of well-known military veteran and member of the Brotherhood for Democracy, Tran Duc Thach, and female activist Dinh Thi Thu Thuy.
On April 25, the An Giang Province police issued an order to detain Le Ngoc Thanh under Article 109 of the 2015 Criminal Code for "activities aimed at overthrowing the people's administration." The Vietnamese authorities also claimed that Thanh is a member of the Dao Minh Quan group. The organization has been listed as a terrorist entity by the Vietnamese government.  The 88 Project does not condone violence. However, in the absence of a free press environment, it is difficult to know whether allegations of group affiliations are valid or simply a tactic used by the authorities to discredit activists before trial.
This week, we remember the birthdays and arrest and trial anniversaries of the following political prisoners: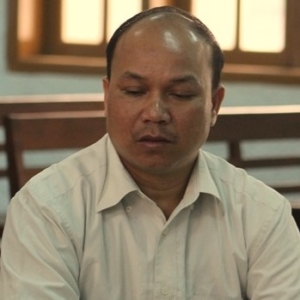 A Dao, Montagnard Christian pastor, tried April 28, 2017, and sentenced to five years in prison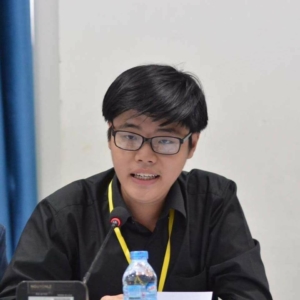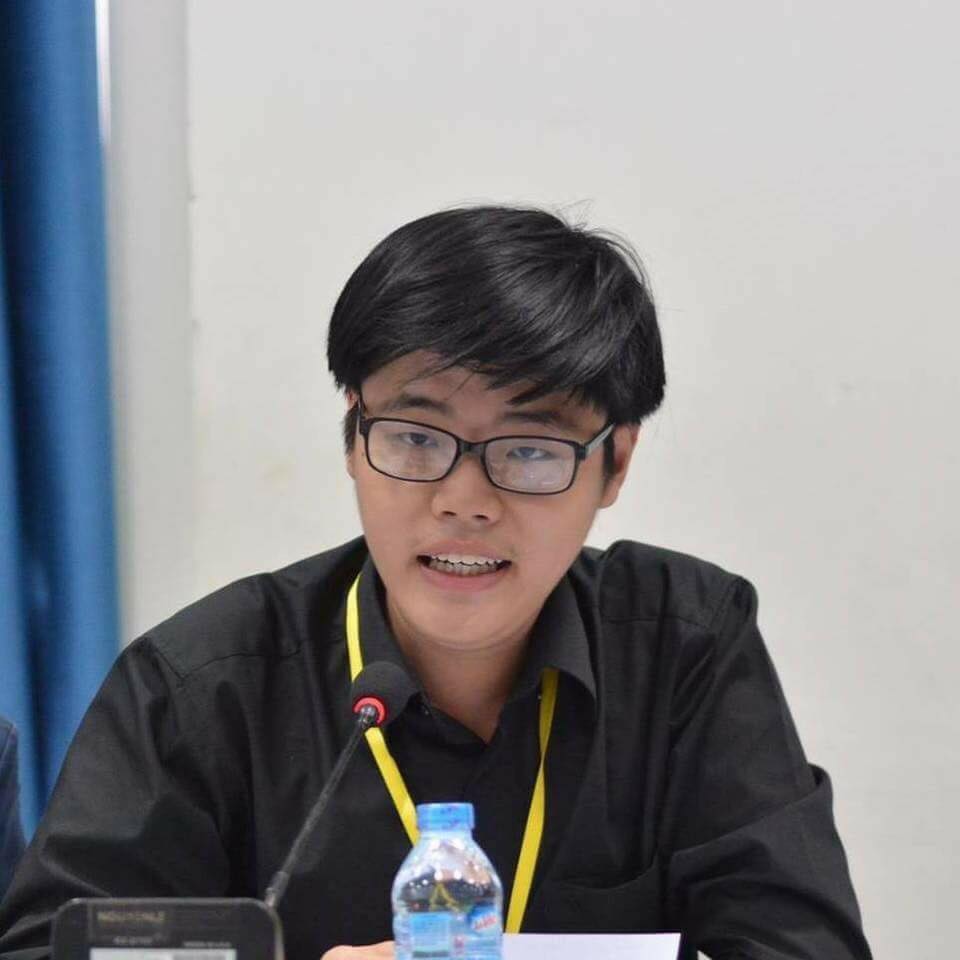 Tran Hoang Phuc, student activist, birthday April 30, serving a six-year prison sentence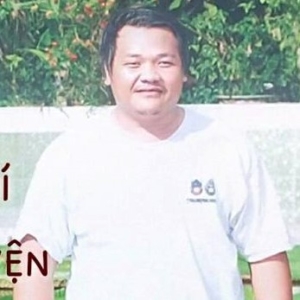 International Advocacy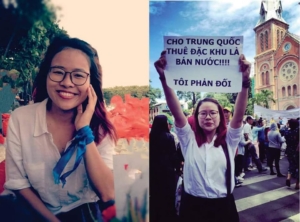 Two international lawyer organizations have spoken out against the Vietnamese government's treatment of activist Truong Thi Ha upon her return to Vietnam in late March. Ha was interrogated and placed into a mandatory COVID-19 quarantine, and her passport and cell phone were confiscated. The International Bar Association's Human Rights Institute (IBAHRI) said of the incident: "The IBAHRI understands and commends the precautions taken by the Vietnamese authorities to prevent the spread of Covid-19. However, preventing Trương Thị Hà from communicating with anybody outside of the quarantine unit is an abuse of power and violation of a basic human right." Ha, who is active in law and activism, is known for her participation in the 2018 series of demonstrations against two draft bills. She is also an outspoken supporter of the democratization movement in Vietnam.
The Death Penalty
Vietnam's Supreme Court is set to take up the case against Ho Duy Hai, who was convicted of murder in a case that some argue has been riddled with legal inconsistencies. Hai's family and many supporters have long pressed for review of the case. The case will be reviewed from May 6-8.  Recently, Amnesty International (AI) released its report "Death Sentences and Executions 2019." Vietnam did not report its number of executions in 2019, but it did sentence at least 76 people to death in 2019, and at the end of the year, almost 250 people were reported to be on death row. Vietnam has long been criticized for a lack of transparency in its reporting on the use of the death penalty, as well as criticized for not upholding universal legal rights during arrests and trials.
NEWS & ANALYSIS
Facebook Falls in Line for Vietnam Censors, David Brown, Asia Sentinel, April 26, 2020: "In Giao Chi's corner of the internet, Hanoi's trolls flag just enough posts to her publication's Facebook page to keep it in permanent 'risk of being unpublished.' More often than not the complaints they lodge are farcical, but insofar as Giao Chi can tell, Facebook doesn't argue with Hanoi. Nor does it tell her which content is deemed unacceptable or why. Instead, she says, Facebook simply admonishes Giao Chi for these alleged violations and, when they number five or more, it suspends her right to post again for a month or more."
Aggressive testing and pop songs: how Vietnam contained the coronavirus, Trang Bui, The Guardian, May 1, 2020: "Vietnam made it clear at the beginning of the pandemic that it wanted to protect its reputation as "a safe country". Yet by being open with its people, the government has achieved more than just safeguarding its image; it has rebuilt public trust. For the past few years, Vietnam has had to deal with protests over non-transparent handling of environmental disasters such as a mass fish poisoning in 2016, land disputes, and most recently a controversial bill [on] special economic zones. The question is whether Vietnam can retain this level of transparency in the aftermath of the crisis."
China Updates Disputed Sea Maps to Get Back at Vietnam, Ralph Jennings, Voice of America, May 1, 2020: "Vietnam might go as far as the world arbitration court against China, Sun said. Arbitral rulings aren't binding – China ignored a 2016 ruling against the legal basis for its maritime claims. But a new court case would be 'politically significant' and could erode relations between Communist parties that have patched over other disputes, Sun said. China's renaming of the atolls, seamounts and ridges would add pressure on Vietnam following passage of a Chinese survey vessel through Vietnamese-claimed waters in mid-April, analysts believe."
This World Press Freedom Day, remember the journalists jailed or killed for doing their jobs, Editorial Board, The Washington Post, May 2, 2020: "Four Yemeni journalists — Abdulkhaleq Amran, Akram al-Waleedi, Hareth Hameed and Tawfig al-Mansouri — have been sentenced to death on charges of spreading false news. Truong Duy Nhat, a blogger in Vietnam, has been sentenced to 10 years after a half-day trial on charges of 'abusing his position and power while on duty.' Some journalists — Elena Milashina in Russia; Mir Shakil-ur-Rehman in Pakistan; Yayesew Shimelis in Ethiopia — have been targeted for their reporting on covid-19."
RFA President Renews Call for Release of RFA Journalists, Family Members, Radio Free Asia, May 2, 2020: "'RFA has witnessed governments resorting to the most brutal of methods in cracking down on free press, whether it's jailing RFA contributors for critical coverage in Vietnam, detaining the relatives of RFA's Uyghur journalists in China, or prosecuting former RFA reporters on politically motivated charges in Cambodia,' [RFA President Bay] Fang said. 'The continued erosion of press freedom in RFA's broadcast countries, as audiences seek answers, only reinforces the need for independent journalism. As the world battles a deadly pandemic, journalism and journalists — and all of those involved in the news-gathering enterprise — are more essential than ever.' Radio Free Asia (RFA), along with 73 other media outlets, and press freedom and safety groups, signed onto a letter led by the Committee to Protect Journalists (CPJ) urging Asian heads of state to release jailed journalists — including RFA Vietnamese contributors Truong Duy Nhat and Nguyen Van Hoa."
TAKE ACTION
© 2020 The 88 Project
https://the88project.org/wp-content/uploads/2020/05/Chung-Hoang-Chuong-at-trial_Bao-Moi-via-Radio-Free-Asia.jpg
390
622
kayleedolen
https://the88project.org/wp-content/uploads/2019/01/88project.png
kayleedolen
2020-05-04 23:29:26
2020-05-04 23:30:54
Vietnam Free Expression Newsletter No. 18/2020 – Week of April 26-May 3